Others titles
2014-2015 Perinatal Care Data for Maryland Hospitals
Evaluating Maryland PC-01 Data for 2014-2015
Keywords
Perinatal Care
Early Elective Delivery
Quality Based Reimbursement (QBR)
Maryland Quality Based Reimbursement Program
Quality Based Reimbursement Program
Value-Based Purchasing (VBP)
VBP Program
Patient Safety
Quality Improvement
Perinatal Care Early Elective Delivery Data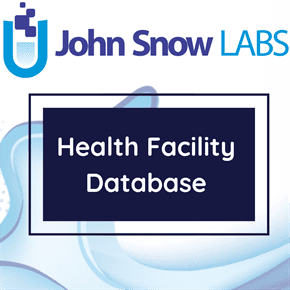 This dataset contains different Perinatal Care Early Elective Delivery Data for years 2014 and 2015 from Quality Based Reimbursement (QBR) Program for hospitals in Maryland. It includes Hospital ID, Hospital Name, Perinatal Care Score, Patient Sample and time period covered by the data collected.
Log in to download
Complexity
Get The Data
For getting access to data download links please read and accept the end-user license agreement.
Your Data License
Research

Non-Commercial, Share-Alike, Attribution

Free Forever

Commercial

Commercial Use, Remix & Adapt, White Label Log in to download
Description
Maryland's Quality-Based Reimbursement (QBR) program is in place since July 2009, it uses similar measures with the federal Medicare Value-Based Purchasing (VBP) program, which is in place since October 2012. Because of Maryland's long-standing Medicare waiver for its all-payer hospital rate-setting system and the implementation of the QBR program, the Centers for Medicare & Medicaid Services (CMS) has given Maryland various special considerations, including annual exemption from the Medicare VBP program. The QBR program incentivizes quality improvement across a wide variety of quality measurement domains, including:
– Person and Community Engagement
– Clinical Care
– Patient Safety
This dataset is about patients with early elective deliveries prior to 39 weeks of completed gestation. Dorchester is not included in this dataset.
About this Dataset
Data Info
| | |
| --- | --- |
| Date Created | 2014 |
| Last Modified | 2017-06-01 |
| Version | 2017-06-01 |
| Update Frequency | Annual |
| Temporal Coverage | 2014-2015 |
| Spatial Coverage | Maryland |
| Source | John Snow Labs; The Maryland Health Services Cost Review Commission; |
| Source License URL | |
| Source License Requirements | N/A |
| Source Citation | N/A |
| Keywords | Perinatal Care, Early Elective Delivery, Quality Based Reimbursement (QBR), Maryland Quality Based Reimbursement Program, Quality Based Reimbursement Program, Value-Based Purchasing (VBP), VBP Program, Patient Safety, Quality Improvement |
| Other Titles | 2014-2015 Perinatal Care Data for Maryland Hospitals, Evaluating Maryland PC-01 Data for 2014-2015 |
Data Fields
| Name | Description | Type | Constraints |
| --- | --- | --- | --- |
| Hospital_ID | CMS certification number (CCN). Identification number of the hospital within the CMS dataset. The CCN for providers and suppliers is a 6 digit number. The first 2 digits identify the State in which the provider is located. The last 4 digits identify the type of facility. | integer | level : Nominalrequired : 1 |
| Hospital_Name | Name of the hospital (also referred to as the provider) | string | required : 1 |
| Perinatal_Care_Score | Refers to the score for Perinatal Care Early Elective Delivery Data for 2014 and 2015. | integer | level : Ratio |
| Patient_Sample | The sample patients from which the data is collected. | integer | level : Ratio |
| Footnote | It refers to different cases for the obtained results. | string | - |
| Measure_Start_Date | Date when the data collection was started. | date | required : 1 |
| Measure_End_Date | Date when the data collection was ended. | date | required : 1 |
Data Preview
| | | | | | | |
| --- | --- | --- | --- | --- | --- | --- |
| Hospital ID | Hospital Name | Perinatal Care Score | Patient Sample | Footnote | Measure Start Date | Measure End Date |
| 210001 | MERITUS MEDICAL CENTER | | | 5 - Results are not available for this reporting period. | 2014-01-01 | 2014-12-31 |
| 210002 | UNIVERSITY OF MARYLAND MEDICAL CENTER | 1.0 | 101.0 | 2 - Data submitted were based on a sample of cases/patients., 3 - Results are based on a shorter time period than required. | 2014-01-01 | 2014-12-31 |
| 210003 | PRINCE GEORGES HOSPITAL CENTER | 20.0 | 74.0 | 2 - Data submitted were based on a sample of cases/patients., 3 - Results are based on a shorter time period than required. | 2014-01-01 | 2014-12-31 |
| 210004 | HOLY CROSS HOSPITAL | 1.0 | 127.0 | 2 - Data submitted were based on a sample of cases/patients. | 2014-01-01 | 2014-12-31 |
| 210005 | FREDERICK MEMORIAL HOSPITAL | 3.0 | 39.0 | 2 - Data submitted were based on a sample of cases/patients., 3 - Results are based on a shorter time period than required. | 2014-01-01 | 2014-12-31 |
| 210006 | UNIVERSITY OF MARYLAND HARFORD MEMORIAL HOSPITAL | | | 3 - Results are based on a shorter time period than required., 7 - No cases met the criteria for this measure. | 2014-01-01 | 2014-12-31 |
| 210008 | MERCY MEDICAL CENTER INC | 10.0 | 83.0 | 2 - Data submitted were based on a sample of cases/patients. | 2014-01-01 | 2014-12-31 |
| 210009 | JOHNS HOPKINS HOSPITAL, THE | | 60.0 | 2 - Data submitted were based on a sample of cases/patients. | 2014-01-01 | 2014-12-31 |
| 210011 | SAINT AGNES HOSPITAL | | 39.0 | 2 - Data submitted were based on a sample of cases/patients. | 2014-01-01 | 2014-12-31 |
| 210012 | SINAI HOSPITAL OF BALTIMORE | | | 5 - Results are not available for this reporting period. | 2014-01-01 | 2014-12-31 |