Others titles
Pharmacology Targeted Therapy and Family List Identification
Pharmacology Complete Target Sheets and Family List Identification
Pharmacology Molecular Targeted Therapy
Keywords
Targeted Therapy
Target Sheets
Molecular Targeted Therapy
Drug Molecules
Pharmacology Complete Target and Family List Identification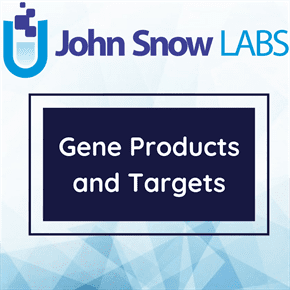 This dataset shows the complete target and family list from the Guide to PHARMACOLOGY; an online, open-access portal to pharmacological information on all the human targets of prescription drugs, which is the product from the collaboration of the International Union of Basic and Clinical Pharmacology (IUPHAR) and the British Pharmacological Society (BPS).
Log in to download
Complexity
Get The Data
For getting access to data download links please read and accept the end-user license agreement.
Your Data License
Research

Non-Commercial, Share-Alike, Attribution

Free Forever

Commercial

Commercial Use, Remix & Adapt, White Label Log in to download
Description
The data types captured in this dataset include target nomenclature, pharmacological data, and ligand structures. Organisms isolated for this data are from human, mouse, and rat. There are 6929 human proteins and rat and mouse orthologues (i.e. 84% of a maximum projected three-species where the 16% either do not have Swiss-ProtIDs yet or IUPHAR curation indicates that the orthology relationship is more complex than 1:1 case) in this database. Information from mouse and rat are presented as rodent binding data are the most common type mentioned in papers, in addition or as a replacement for human data.
In future versions, the plan is to add resources for education and training in pharmacological principles and techniques along with research guidelines and overviews of key topics. It is the hope of IUPHAR/BPS Guide to PHARMACOLOGY to be useful for researchers and students in pharmacology and drug discovery and provide the general public with accurate information on the basic science underlying drug action.
The information provided in this dataset shows the initial view or landing pages for each target family that provides expert-curated overviews of the key properties and selective ligands and tool compounds available. Additional information can be found also in other databases including Ensembl, UniProt, PubChem, ChEMBL, and DrugBank, as well as curated chemical information and literature citations in PubMed.
In this dataset, the target class or "target" refers to a record in the database that has been resolved to a UniProtKB/SwissProt ID as the primary identifier. Target class content includes the following 7TM receptors, Nuclear hormone receptors, Catalytic receptors, Ligand-gated ion channels, Voltage-gated ion channels, Other ion channels, Enzymes (all), Transporters, Kinases, Proteases and Other proteins. Note that not all 7TM receptor records are unequivocally assigned as GPCRs, but for convenience, they are referred to generally as GPCRs or G protein-coupled receptors in the study.
As stated in the study, the term "target" in the database also includes verified targets for the MMOAs for drugs used to treat human diseases, newer receptor-ligand pairings judged to be credible by a dedicated NC-IUPHAR subcommittee, and human targets identified by the orthologue activity mapping where only non-human binding data are available. In addition, the database also contains the targets of undesirable ligand interactions known as anti-targets as well as emergent targets which are proteins that do not have sufficient validation data to be considered bonafide therapeutic drug targets but are nonetheless being investigated to both establish their normal function and possible disease involvement.
This updated database enables a more detailed exploration of statistics as it provides a detailed overview of the database and allows comparison with other resources, communication of results to users and funders, measures progress and identifies areas for expansion.
About this Dataset
Data Info
| | |
| --- | --- |
| Date Created | 2011 |
| Last Modified | 2023-08-07 |
| Version | 2023.2 |
| Update Frequency | Quarterly |
| Temporal Coverage | N/A |
| Spatial Coverage | N/A |
| Source | John Snow Labs; International Union of Basic and Clinical Pharmacology (IUPHAR) and the British Pharmacological Society (BPS) Guide to PHARMACOLOGY; |
| Source License URL | |
| Source License Requirements | N/A |
| Source Citation | N/A |
| Keywords | Targeted Therapy, Target Sheets, Molecular Targeted Therapy, Drug Molecules |
| Other Titles | Pharmacology Targeted Therapy and Family List Identification, Pharmacology Complete Target Sheets and Family List Identification, Pharmacology Molecular Targeted Therapy |
Data Fields
| Name | Description | Type | Constraints |
| --- | --- | --- | --- |
| Type_or_Target_Class | The target class or "target" refers to a record in the database that has been resolved to a UniProtKB/SwissProt ID as the primary identifier. Target class content includes the following 7TM receptors, Nuclear hormone receptors, Catalytic receptors, Ligand-gated ion channels, Voltage-gated ion channels, Other ion channels, Enzymes (all), Transporters, Kinases, Proteases and Other proteins. Not all 7TM receptor records are unequivocally assigned as GPCRs, but for convenience, they are referred to generally as GPCRs or G protein-coupled receptors in the database. | string | required : 1 |
| Family_Id | The Guide to Pharmacology (GtP) family identifier | integer | level : Nominalrequired : 1 |
| Family_Name | The Guide to Pharmacology (GtP) family name | string | required : 1 |
| Target_Id | The Guide to Pharmacology (GtP) target identifier | integer | level : Nominalrequired : 1 |
| Target_Name | The Guide to Pharmacology (GtP) target name, usually the IUPHAR recommended name or a provisional name (for information on target nomenclature see the online help documentation) | string | required : 1 |
| Subunits | The names of any subunits that make up a multimeric protein | string | - |
| Target_Systematic_Name | A systematic name associated with the target | string | - |
| Target_Abbreviated_Name | A commonly used abbreviation of the target name | string | - |
| Synonyms | Other names commonly used in the literature | string | - |
| HUGO_Gene_Nomenclature_Committee_Id | The HUGO Gene Nomenclature Committee (HGNC) gene identifier | string | - |
| HUGO_Gene_Nomenclature_Committee_Symbol | The HGNC gene symbol | string | - |
| HUGO_Gene_Nomenclature_Committee_Name | The HGNC gene name | string | - |
| Human_Genetic_Localisation | The genetic location of the encoding gene in human | string | - |
| Human_Nucleotide_RefSeq | The RefSeq identifier for the human mRNA sequence | string | - |
| Human_Protein_RefSeq | The RefSeq identifier for the human protein sequence | string | - |
| Human_SwissProt | The UniProtKB/SwissProt Accession for the human protein sequence | string | - |
| Human_Entrez_Gene | The human Entrez Gene identifier | string | - |
| Rat_Genome_Database_Id | The Rat Genome Database (RGD) gene identifier | string | - |
| Rat_Genome_Database_Symbol | The RGD gene symbol | string | - |
| Rat_Genome_Database_Name | The RGD gene name | string | - |
| Rat_Genetic_Localisation | The genetic location of the encoding gene in rat | string | - |
| Rat_Nucleotide_RefSeq | The RefSeq identifier for the rat mRNA sequence | string | - |
| Rat_Protein_RefSeq | The RefSeq identifier for the rat protein sequence | string | - |
| Rat_SwissProt | The UniProtKB/SwissProt Accession for the rat protein sequence | string | - |
| Rat_Entrez_Gene | The rat Entrez Gene identifier | string | - |
| Mouse_Genome_Informatics_Id | The Mouse Genome Informatics (MGI) gene identifier | string | - |
| Mouse_Genome_Informatics_Symbol | The MGI gene symbol | string | - |
| Mouse_Genome_Informatics_Name | The MGI gene name | string | - |
| Mouse_Genetic_Localisation | The genetic location of the encoding gene in mouse | string | - |
| Mouse_Nucleotide_RefSeq | The RefSeq identifier for the mouse mRNA sequence | string | - |
| Mouse_Protein_RefSeq | The RefSeq identifier for the mouse protein sequence | string | - |
| Mouse_SwissProt | The UniProtKB/SwissProt Accession for the mouse protein sequence | string | - |
| Mouse_Entrez_Gene | The mouse Entrez Gene identifier | string | - |
Data Preview
| | | | | | | | | | | | | | | | | | | | | | | | | | | | | | | | | |
| --- | --- | --- | --- | --- | --- | --- | --- | --- | --- | --- | --- | --- | --- | --- | --- | --- | --- | --- | --- | --- | --- | --- | --- | --- | --- | --- | --- | --- | --- | --- | --- | --- |
| Type or Target Class | Family Id | Family Name | Target Id | Target Name | Subunits | Target Systematic Name | Target Abbreviated Name | Synonyms | HUGO Gene Nomenclature Committee Id | HUGO Gene Nomenclature Committee Symbol | HUGO Gene Nomenclature Committee Name | Human Genetic Localisation | Human Nucleotide RefSeq | Human Protein RefSeq | Human SwissProt | Human Entrez Gene | Rat Genome Database Id | Rat Genome Database Symbol | Rat Genome Database Name | Rat Genetic Localisation | Rat Nucleotide RefSeq | Rat Protein RefSeq | Rat SwissProt | Rat Entrez Gene | Mouse Genome Informatics Id | Mouse Genome Informatics Symbol | Mouse Genome Informatics Name | Mouse Genetic Localisation | Mouse Nucleotide RefSeq | Mouse Protein RefSeq | Mouse SwissProt | Mouse Entrez Gene |
| gpcr | 1 | 5-Hydroxytryptamine receptors | 1 | 5-HT<sub>1A</sub> receptor | | | | ADRBRL1|5-HT1A|ADRB2RL1|serotonin receptor 1A|Gpcr18|5-hydroxytryptamine (serotonin) receptor 1A, G protein-coupled | 5286 | HTR1A | 5-hydroxytryptamine receptor 1A | 5q12.3 | NM_000524 | NP_000515 | P08908 | 3350 | 2845.0 | Htr1a | 5-hydroxytryptamine receptor 1A | 2q13 | NM_012585 | NP_036717 | P19327 | ENSRNOG00000010254 | MGI:96273 | Htr1a | 5-hydroxytryptamine (serotonin) receptor 1A | 13 56.92 cM | NM_008308 | NP_032334 | Q64264 | 15550.0 |
| gpcr | 1 | 5-Hydroxytryptamine receptors | 2 | 5-HT<sub>1B</sub> receptor | | | | 5-HT1B|5-HT1DB|HTR1D2|5-HT1B serotonin receptor|serotonin receptor 1B|5-HT<sub>1D&beta;</sub>|5-hydroxytryptamine (serotonin) receptor 1B, G protein-coupled | 5287 | HTR1B | 5-hydroxytryptamine receptor 1B | 6q14.1 | NM_000863 | NP_000854 | P28222 | 3351 | 2846.0 | Htr1b | 5-hydroxytryptamine receptor 1B | 8q31 | NM_022225 | NP_071561 | P28564 | ENSRNOG00000013042 | MGI:96274 | Htr1b | 5-hydroxytryptamine (serotonin) receptor 1B | 9 44.61 cM | NM_010482 | NP_034612 | P28334 | 15551.0 |
| gpcr | 1 | 5-Hydroxytryptamine receptors | 3 | 5-HT<sub>1D</sub> receptor | | | | 5-HT<sub>1D&alpha;</sub>|HTRL|5-HT1D|HT1DA|serotonin receptor 1D|Gpcr14|Htr1db|5-hydroxytryptamine (serotonin) receptor 1D, G protein-coupled | 5289 | HTR1D | 5-hydroxytryptamine receptor 1D | 1p36.12 | NM_000864 | NP_000855 | P28221 | 3352 | 2847.0 | Htr1d | 5-hydroxytryptamine receptor 1D | 5q36 | NM_012852 | NP_036984 | P28565 | ENSRNOG00000012038 | MGI:96276 | Htr1d | 5-hydroxytryptamine (serotonin) receptor 1D | 4 68.74 cM | NM_008309 | NP_032335 | Q61224 | 15552.0 |
| gpcr | 1 | 5-Hydroxytryptamine receptors | 4 | 5-ht<sub>1e</sub> receptor | | | | 5-HT<sub>1E</sub><sub>&alpha;</sub>|5-HT1E|5-hydroxytryptamine (serotonin) receptor 1E, G protein-coupled | 5291 | HTR1E | 5-hydroxytryptamine receptor 1E | 6q14.3 | NM_000865 | NP_000856 | P28566 | 3354 | | | | | | | | | | | | | | | | |
| gpcr | 1 | 5-Hydroxytryptamine receptors | 5 | 5-HT<sub>1F</sub> receptor | | | | 5-HT<sub>1E&beta;</sub>|5-HT<sub>6</sub>|5-HT1F|HTR1EL|serotonin receptor 1F|5-hydroxytryptamine (serotonin) receptor 1F, G protein-coupled | 5292 | HTR1F | 5-hydroxytryptamine receptor 1F | 3p12 | NM_000866 | NP_000857 | P30939 | 3355 | 71083.0 | Htr1f | 5-hydroxytryptamine receptor 1F | 11p12 | NM_021857 | NP_068629 | P30940 | ENSRNOG00000000716 | MGI:99842 | Htr1f | 5-hydroxytryptamine (serotonin) receptor 1F | 16 37.1 cM | NM_008310 | NP_032336 | Q02284 | 15557.0 |
| gpcr | 1 | 5-Hydroxytryptamine receptors | 6 | 5-HT<sub>2A</sub> receptor | | | | 'D' receptor|5Ht-2|serotonin 5HT-2 receptor|serotonin receptor 2A|5-hydroxytryptamine (serotonin) receptor 2A, G protein-coupled | 5293 | HTR2A | 5-hydroxytryptamine receptor 2A | 13q14.2 | NM_000621 | NP_000612 | P28223 | 3356 | 61800.0 | Htr2a | 5-hydroxytryptamine receptor 2A | 15q11 | NM_017254 | NP_058950 | P14842 | ENSRNOG00000010063 | MGI:109521 | Htr2a | 5-hydroxytryptamine (serotonin) receptor 2A | 14 39.37 cM | NM_172812 | NP_766400 | P35363 | 15558.0 |
| gpcr | 1 | 5-Hydroxytryptamine receptors | 7 | 5-HT<sub>2B</sub> receptor | | | | 5-HT<sub>2F</sub>|5-HT2B|serotonin receptor 2B|stomach fundus serotonin receptor|5-hydroxytryptamine (serotonin) receptor 2B, G protein-coupled | 5294 | HTR2B | 5-hydroxytryptamine receptor 2B | 2q37.1 | NM_000867 | NP_000858 | P41595 | 3357 | 61801.0 | Htr2b | 5-hydroxytryptamine receptor 2B | 9q35 | NM_017250 | NP_058946 | P30994 | ENSRNOG00000017625 | MGI:109323 | Htr2b | 5-hydroxytryptamine (serotonin) receptor 2B | 1 C5 | NM_008311 | NP_032337 | Q02152 | 15559.0 |
| gpcr | 1 | 5-Hydroxytryptamine receptors | 8 | 5-HT<sub>2C</sub> receptor | | | | 5-HT<sub>1C</sub>|5-HT2C|HTR1C|5-HTR2C|5-hydroxytryptamine receptor 1C|serotonin 1c receptor|serotonin receptor 2C|5-hydroxytryptamine (serotonin) receptor 2C, G protein-coupled | 5295 | HTR2C | 5-hydroxytryptamine receptor 2C | Xq23 | NM_000868 | NP_000859 | P28335 | 3358 | 2848.0 | Htr2c | 5-hydroxytryptamine receptor 2C | Xq34 | NM_012765 | NP_036897 | P08909 | ENSRNOG00000030877 | MGI:96281 | Htr2c | 5-hydroxytryptamine (serotonin) receptor 2C | X 68.46 cM | NM_008312 | NP_032338 | P34968 | 15560.0 |
| gpcr | 1 | 5-Hydroxytryptamine receptors | 9 | 5-HT<sub>4</sub> receptor | | | | 5-HT4|serotonin receptor 4|5-hydroxytryptamine (serotonin) receptor 4, G protein-coupled | 5299 | HTR4 | 5-hydroxytryptamine receptor 4 | 5q32 | NM_000870 | NP_000861 | Q13639 | 3360 | 2850.0 | Htr4 | 5-hydroxytryptamine receptor 4 | 18q12.1 | NM_012853 | NP_036985 | Q62758 | ENSRNOG00000019134 | MGI:109246 | Htr4 | 5 hydroxytryptamine (serotonin) receptor 4 | 18 E1 | NM_008313 | NP_032339 | P97288 | 15562.0 |
| gpcr | 1 | 5-Hydroxytryptamine receptors | 10 | 5-HT<sub>5A</sub> receptor | | | | 5-HT<sub>5&alpha;</sub>|5HT<sub>5-</sub>|5-HT-5A|MR22|serotonin receptor 5A|Htr5|5-hydroxytryptamine (serotonin) receptor 5A, G protein-coupled | 5300 | HTR5A | 5-hydroxytryptamine receptor 5A | 7q36.2 | NM_024012 | NP_076917 | P47898 | 3361 | 2851.0 | Htr5a | 5-hydroxytryptamine receptor 5A | 4q11 | NM_013148 | NP_037280 | P35364 | ENSRNOG00000007066 | MGI:96283 | Htr5a | 5-hydroxytryptamine (serotonin) receptor 5A | 5 13.24 cM | NM_008314 | NP_032340 | P30966 | 15563.0 |