Others titles
Pharmacology Genome Target Identification and HGNC ID and Symbols
Pharmacology Genome Sequencing and HGNC ID and Symbols
Pharmacology Gene ID and HGNC ID and Symbols
Pharmacology Genome Database and HGNC ID and Symbols
Keywords
Genome
National Center for Biotechnology Information
NCBI Nucleotide
Genome Sequencing
NCBI Database
Gene ID
Genome Database
Pharmacology Mapping of Target and HGNC ID and Symbols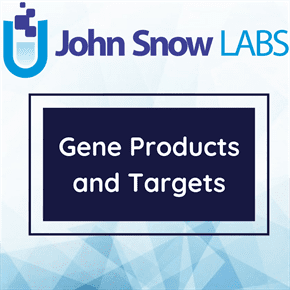 This dataset shows the Target Identification and HGNC ID and Symbols from the Guide to PHARMACOLOGY; an online, open-access portal to pharmacological information on all the human targets of prescription drugs, which is the product from the collaboration of the International Union of Basic and Clinical Pharmacology (IUPHAR) and the British Pharmacological Society (BPS).
Log in to download
Complexity
Get The Data
For getting access to data download links please read and accept the end-user license agreement.
Your Data License
Research

Non-Commercial, Share-Alike, Attribution

Free Forever

Commercial

Commercial Use, Remix & Adapt, White Label Log in to download
Description
The data types captured in this dataset include target nomenclature, pharmacological data, and ligand structures. Organisms isolated in this data are from human, mouse, and rat.
In future versions, the plan is to add resources for education and training in pharmacological principles and techniques along with research guidelines and overviews of key topics. It is the hope of IUPHAR/BPS Guide to PHARMACOLOGY to be useful for researchers and students in pharmacology and drug discovery and provide the general public with accurate information on the basic science underlying drug action.
The information provided in this dataset shows the initial view or landing pages for each target family that provides expert-curated overviews of the key properties and selective ligands and tool compounds available. Additional information can be found also in other databases including Ensembl, UniProt, PubChem, ChEMBL, and DrugBank, as well as curated chemical information and literature citations in PubMed.
Families and groups of genes related by sequence and/or function are named using a "root" symbol. This is an efficient and informative way to name related genes and already works well for a number of established gene families.
About this Dataset
Data Info
| | |
| --- | --- |
| Date Created | 2011 |
| Last Modified | 2023-08-07 |
| Version | 2023.2 |
| Update Frequency | Quarterly |
| Temporal Coverage | N/A |
| Spatial Coverage | N/A |
| Source | John Snow Labs; International Union of Basic and Clinical Pharmacology (IUPHAR) and the British Pharmacological Society (BPS) Guide to PHARMACOLOGY; |
| Source License URL | |
| Source License Requirements | N/A |
| Source Citation | N/A |
| Keywords | Genome, National Center for Biotechnology Information, NCBI Nucleotide, Genome Sequencing, NCBI Database, Gene ID, Genome Database |
| Other Titles | Pharmacology Genome Target Identification and HGNC ID and Symbols, Pharmacology Genome Sequencing and HGNC ID and Symbols, Pharmacology Gene ID and HGNC ID and Symbols, Pharmacology Genome Database and HGNC ID and Symbols |
Data Fields
| Name | Description | Type | Constraints |
| --- | --- | --- | --- |
| HUGO_Gene_Nomenclature_Committee_Symbol | The Human Genome Organization (HUGO) Gene Nomenclature Committee (HGNC) gene symbol | string | required : 1 |
| HUGO_Gene_Nomenclature_Committee_Id | The Human Genome Organization (HUGO) Gene Nomenclature Committee (HGNC) gene identifier | integer | level : Nominal |
| IUPHAR_Name | The GtP target name, usually the International Union of Basic and Clinical Pharmacology (IUPHAR) recommended a name or a provisional name (for information on target nomenclature see the online help documentation) | string | required : 1 |
| IUPHAR_Id | The GtP International Union of Basic and Clinical Pharmacology (IUPHAR) target identifier | integer | level : Nominalrequired : 1 |
| GTP_Url | The GtP (guanosine triphosphate) target page URL | string | required : 1 |
Data Preview
| | | | | |
| --- | --- | --- | --- | --- |
| HUGO Gene Nomenclature Committee Symbol | HUGO Gene Nomenclature Committee Id | IUPHAR Name | IUPHAR Id | GTP Url |
| AAK1 | 19679 | AP2 associated kinase 1 | 1921 | https://www.guidetopharmacology.org/GRAC/ObjectDisplayForward?objectId=1921 |
| AATK | 21 | apoptosis associated tyrosine kinase | 1922 | https://www.guidetopharmacology.org/GRAC/ObjectDisplayForward?objectId=1922 |
| ABAT | 23 | 4-aminobutyrate aminotransferase | 2464 | https://www.guidetopharmacology.org/GRAC/ObjectDisplayForward?objectId=2464 |
| ABCA1 | 29 | ABCA1 | 756 | https://www.guidetopharmacology.org/GRAC/ObjectDisplayForward?objectId=756 |
| ABCA10 | 30 | ABCA10 | 765 | https://www.guidetopharmacology.org/GRAC/ObjectDisplayForward?objectId=765 |
| ABCA12 | 14637 | ABCA12 | 766 | https://www.guidetopharmacology.org/GRAC/ObjectDisplayForward?objectId=766 |
| ABCA13 | 14638 | ABCA13 | 767 | https://www.guidetopharmacology.org/GRAC/ObjectDisplayForward?objectId=767 |
| ABCA2 | 32 | ABCA2 | 757 | https://www.guidetopharmacology.org/GRAC/ObjectDisplayForward?objectId=757 |
| ABCA3 | 33 | ABCA3 | 758 | https://www.guidetopharmacology.org/GRAC/ObjectDisplayForward?objectId=758 |
| ABCA4 | 34 | ABCA4 | 759 | https://www.guidetopharmacology.org/GRAC/ObjectDisplayForward?objectId=759 |