Others titles
Chicago Potholes
Potholes Request Data
Open and Completed Potholes Request Data Since 2011
Keywords
Chicago Department of Transportation
Potholes Request
Pot Holes by 311 Service
Reports of Potholes
Reports of Pot Holes
Street Pot Holes
Pot Holes
Pot Holes Reported by 311 Service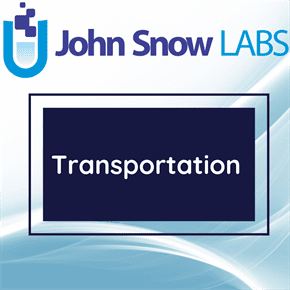 This dataset shows the pot holes reported by the 311 Service. It includes all open requests and all completed requests since January 1, 2011.
Log in to download
Complexity
Get The Data
For getting access to data download links please read and accept the end-user license agreement.
Your Data License
Research

Non-Commercial, Share-Alike, Attribution

Free Forever

Commercial

Commercial Use, Remix & Adapt, White Label Log in to download
Description
The Chicago Department of Transportation (CDOT) oversees the patching of potholes on over 4,000 miles of arterial and residential streets in Chicago. CDOT receives reports of potholes through the 311 call center and uses a computerized mapping and tracking system to identify pothole locations and efficiently schedule crews. One call to 311 can generate multiple pothole repairs. When a crew arrives to repair a 311 pothole, it fills all the other potholes within the block. Pothole repairs are generally completed within 7 days from the first report of a pothole to 311. Weather conditions, particularly frigid temps and precipitation, influence how long a repair takes. On days when weather is cooperative and there is no precipitation, crews can fill several thousand potholes.
If a previous request is already open for a buffer of 4 addresses the request is given the status of "Duplicate (Open)". For example, if there is an existing CSR (Customer Service Request) for 6535 N Western and a new request is received for 6531 N Western (which is within four addresses of the original CSR) then the new request is given a status of "Duplicate (Open)".
Once the street is repaired, the status in CSR will read "Completed" for the original request and "Duplicate (Closed)" for any duplicate requests. A service request also receives the status of "Completed" when the reported address is inspected but no potholes are found or have already been filled. If another issue is found with the street, such as a "cave-in" or "failed utility cut", then it is directed to the appropriate department or contractor.
About this Dataset
Data Info
| | |
| --- | --- |
| Date Created | 2011-09-30 |
| Last Modified | 2019-03-08 |
| Version | 2019-03-08 |
| Update Frequency | Quarterly |
| Temporal Coverage | 2011-2019 |
| Spatial Coverage | Chicago |
| Source | John Snow Labs; Data City of Chicago; |
| Source License URL | |
| Source License Requirements | N/A |
| Source Citation | N/A |
| Keywords | Chicago Department of Transportation, Potholes Request, Pot Holes by 311 Service, Reports of Potholes, Reports of Pot Holes, Street Pot Holes, Pot Holes |
| Other Titles | Chicago Potholes, Potholes Request Data, Open and Completed Potholes Request Data Since 2011 |
Data Fields
| Name | Description | Type | Constraints |
| --- | --- | --- | --- |
| Creation_Date | Date when potholes were requested | date | - |
| Request_Status | Status of the requested potholes | string | - |
| Completion_Date | Date when request was completed | date | - |
| Service_Request_Number | A unique number to identify potholes request | string | - |
| Current_Activity | Type of current activity | string | - |
| Most_Recent_Action | The most recent action on request | string | - |
| Number_of_Potholes | Number of Potholes filled on block | number | level : Ratio |
| Street_Address | Street address of the potholes | string | - |
| Zip_Code | ZIP Code of the street potholes | integer | level : Nominal |
| Ward_Number | The ward number used in the street potholes. | integer | level : Nominal |
| Police_District | Indicates the police district where the street pothole was requested. | integer | level : Nominal |
| Community_Area | Indicates the community area where the street pothole was requested. Chicago has 77 community areas. | integer | level : Nominal |
| Special_Service_Areas | Special Service Areas, known as Business Improvement Districts or BIDs in other cities, are local tax districts that fund expanded services and programs through a localized property tax levy within contiguous areas. The enhanced services and programs are in addition to those currently provided through the City. | integer | level : Nominal |
| Latitude | The latitude of the physical location of the potholes. | number | - |
| Longitude | The longitude of the physical location of the potholes. | number | - |
Data Preview
| | | | | | | | | | | | | | | |
| --- | --- | --- | --- | --- | --- | --- | --- | --- | --- | --- | --- | --- | --- | --- |
| Creation Date | Request Status | Completion Date | Service Request Number | Current Activity | Most Recent Action | Number of Potholes | Street Address | Zip Code | Ward Number | Police District | Community Area | Special Service Areas | Latitude | Longitude |
| 2016-02-12 | Completed | 2016-02-22 | 16-00876958 | Final Outcome | Pothole Patched | 20.0 | 6300 W BLOOMINGDALE AVE | 60639 | 29 | 25 | 25 | | 41.91292716 | -87.78261997 |
| 2014-02-25 | Completed - Dup | 2014-03-18 | 14-00269997 | | | | 1532 E 56TH ST | 60637 | 5 | 2 | 41 | 61.0 | 41.79346802 | -87.58791934 |
| 2015-05-14 | Completed | 2015-08-05 | 15-01982464 | Final Outcome | Pothole Patched | 2.0 | 6700 S DR MARTIN LUTHER KING JR DR | 60637 | 20 | 3 | 69 | | 41.77291003 | -87.61559471 |
| 2013-05-02 | Completed | 2013-05-06 | 13-00525183 | Final Outcome | Pothole Patched | 18.0 | 6100 W 58TH ST | 60638 | 23 | 8 | 56 | | 41.78710025 | -87.77435493 |
| 2014-09-23 | Completed | 2014-10-11 | 14-01612898 | Final Outcome | Pothole Patched | 1.0 | 5400 S HAMLIN AVE | 60632 | 23 | 8 | 62 | | 41.79502704 | -87.71845403 |
| 2012-05-02 | Completed | 2012-05-02 | 12-00852515 | Dispatch Crew | Pothole Patched | 16.0 | 4200 S WABASH AVE | 60653 | 3 | 2 | 38 | | 41.8182323 | -87.62484084 |
| 2014-06-10 | Completed - Dup | 2014-06-11 | 14-00880537 | | | | 6328 N KEYSTONE AVE | 60646 | 39 | 17 | 12 | | 41.99623041 | -87.73026891 |
| 2011-06-22 | Completed | 2011-07-01 | 11-03217541 | Dispatch Crew | Pothole Patched | 1.0 | 4339 S LANGLEY AVE | 60653 | 4 | 2 | 38 | 47.0 | 41.81561311 | -87.60900906 |
| 2014-06-12 | Completed | 2014-07-18 | 14-00896443 | Final Outcome | No Potholes Found | 0.0 | 1042 W GRAND AVE | 60642 | 27 | 12 | 24 | | 41.89122562 | -87.65395991 |
| 2014-04-06 | Completed | 2014-04-09 | 14-00490097 | Final Outcome | Pothole Patched | 40.0 | 5359 S OAK PARK AVE | 60638 | 23 | 8 | 56 | | 41.79418581 | -87.79148364 |