Others titles
What is an ACO?
Assessment of ACO Healthcare Quality Performance
Medicare ACO Quality Performance
34 Quality Measures to Assess Healthcare ACO
ACO 34 Measures to Assess Quality Performance
Keywords
Medicare Shared Savings Program
ACO
ACO Healthcare
Accountable Care
Medicare ACO
Healthcare ACO
Shared Savings Program
ACO 34 Measures
Quality Measures to Assess ACO Quality Performance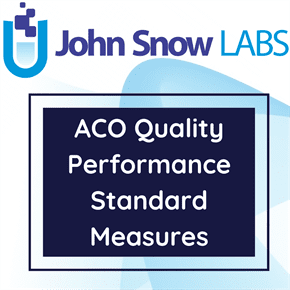 This dataset shows the 34 Quality Measures for the ACO Quality Performance for 2016; prepared in January 13, 2016 by RTI International for the Pioneer ACO Model: Division of Accountable Care Organization Populations, Seamless Care Models Group and Center for Medicare and Medicaid Innovation, and the Medicare Shared Savings Program: Division of Shared Savings Program, Performance-Based Payment Policy Group, Center for Medicare and Centers for Medicare & Medicaid Services.
Log in to download
Complexity
Get The Data
For getting access to data download links please read and accept the end-user license agreement.
Your Data License
Research

Non-Commercial, Share-Alike, Attribution

Free Forever

Commercial

Commercial Use, Remix & Adapt, White Label Log in to download
Description
On November 2, 2011, the Centers for Medicare & Medicaid Services (CMS) established the Medicare Shared Savings Program (Shared Savings Program), as authorized by the Patient Protection and Affordable Care Act (Affordable Care Act), to help doctors, hospitals, and other health care providers better coordinate care for Medicare patients through Accountable Care Organizations (ACOs).
Participation in ACOs creates incentives for health care providers to work together voluntarily to coordinate care and improve quality for their patient population. Since the 2011 Shared Savings Program final rule, updates have been made to the Shared Savings Program quality measures, scoring, and quality performance standard have been made in subsequent Shared Savings Program and Physician Fee Schedule rules.
ACOs are required to completely and accurately report quality data that are used to calculate and assess their quality performance. In addition, in order to be eligible to share in any savings generated, an ACO must meet the established quality performance standard that corresponds to its performance year. CMS most recently updated the quality measure set in the 2016 Physician Fee Schedule Final Rule by adding a Statin Therapy for the Prevention and Treatment of Cardiovascular Disease measure in the Preventive Health Domain to address National Quality Strategy and CMS Strategy goals and to align with PQRS and the Million Hearts Initiative. This document presents the 34 quality measures used to assess ACO quality performance for the 2016 quality reporting year ACOs participating in the Shared Savings Program. Enrichments have also been made to include appropriate ICD10 and HCPCS codes for each ACO measure.
**ACO Quality Measures**
CMS will measure quality of care using 34 nationally recognized quality measures in four key domains:
1. Patient/Caregiver Experience (8 measures)
2. Care Coordination/Patient Safety (10 measures)
3. Clinical Care for At-Risk Population
– Diabetes (2 measures scored as 1 composite measure)
– Hypertension (1 measure)
– Ischemic Vascular Disease (1 measure)
– Heart Failure (1 measure)
– Coronary Artery Disease (1 measure)
– Depression2 (1 measure)
4. Preventive Health (9 measures)
The 34 quality measures will be reported through a combination of CMS claims and administrative (EHR Incentive Program) data (8 measures), a CMS-provided web portal (i.e., the Group Practice Reporting Option [GPRO] Web Interface) designed for capturing ACO-reported clinical quality measure data (18 measures), and a patient experience of care survey (8 measures).
Measures are provided at-a-glance in Table 1. For each measure, the table arranges measures by domain and provides (1) the ACO measure number and GPRO Web Interface measure number (if applicable), (2) the title of the measure, (3) the measure's National Quality Forum (NQF) number (if available), (4) the measure steward, and (5) the method of data submission. Note that the two diabetes measures within the At Risk Population domain are scored as one "all-or-nothing" composite performance rate.
About this Dataset
Data Info
| | |
| --- | --- |
| Date Created | 2016-01-13 |
| Last Modified | 2020-01-23 |
| Version | 1 |
| Update Frequency | Biennial |
| Temporal Coverage | 2016-2020 |
| Spatial Coverage | United States |
| Source | John Snow Labs; Centers for Medicare and Medicaid Services (CMS) and RTI International; |
| Source License URL | |
| Source License Requirements | N/A |
| Source Citation | N/A |
| Keywords | Medicare Shared Savings Program, ACO, ACO Healthcare, Accountable Care, Medicare ACO, Healthcare ACO, Shared Savings Program, ACO 34 Measures |
| Other Titles | What is an ACO?, Assessment of ACO Healthcare Quality Performance, Medicare ACO Quality Performance, 34 Quality Measures to Assess Healthcare ACO, ACO 34 Measures to Assess Quality Performance |
Data Fields
| Name | Description | Type | Constraints |
| --- | --- | --- | --- |
| ACO_Measure_Number | Description of the Accountable Care Organization number that is used to assess quality measure. | string | - |
| Domain | The description of the domain or criteria to be assessed for quality measure. | string | - |
| Measure_Description | Detailed description of the domain for quality measurement. | string | - |
| ICD10_Code | The International Classification of Diseases ICD-10 code/codes for a specific ACO measure. | string | - |
| ICD10_Description | Description used by physicians and other healthcare providers to classify and code all diagnoses, symptoms and procedures recorded in conjunction with hospital care. | string | - |
| HCPCS_Code | The Healthcare Common Procedure Coding System (HCPCS) code/codes for a specific ACO measure. | string | - |
| HCPCS_Description | Description of the Level II of the HCPCS standardized coding system that is used primarily to identify products, supplies, and services not included in the CPT codes, such as ambulance services and durable medical equipment, prosthetics, orthotics, and supplies (DMEPOS) when used outside a physician's office. | string | - |
| National_Quality_Forum_Number | The number used for endorsement of proposed or existing quality measures for implementation in CMS reporting programs. | integer | level : Ordinal |
| Notes | The description of special notes applicable for any data included in the dataset. | string | - |
| Measure_Steward | The description of the organization responsible or accountable for the approval or implementation of the quality measure. | string | - |
| Method_Of_Data_Submission | The description of the method to be used in submitting the results of the quality measure performance assessment. | string | - |
Data Preview
| | | | | | | | | | | |
| --- | --- | --- | --- | --- | --- | --- | --- | --- | --- | --- |
| ACO Measure Number | Domain | Measure Description | ICD10 Code | ICD10 Description | HCPCS Code | HCPCS Description | National Quality Forum Number | Notes | Measure Steward | Method Of Data Submission |
| ACO-1 | Patient/Caregiver Experience | Consumer Assessment of Healthcare Providers and Systems (CAHPS): Getting Timely care, Appointments,and Information | Z71.2 | Person consulting for explanation of examination or test findings | G0495 | Skilled services of a registered nurse (rn), in the training and/or education of a patient or family member, in the home health or hospice setting, each 15 minutes | 5.0 | | Agency for Healthcare Research and Quality | Survey |
| ACO-2 | Patient/Caregiver Experience | Consumer Assessment of Healthcare Providers and Systems (CAHPS): How Well Your Providers Communicate | Z00.0 | Encounter for general adult medical examination | G9483 | Remote in-home visit for the evaluation and management of a new patient for use only in the Medicare-approved Comprehensive Care for Joint Replacement model, which requires these 3 key components: A detailed history; A detailed examination; Medical decision making of low complexity, furnished in real time using interactive audio and video technology. Counseling and coordination of care with other physicians, other qualified health care professionals or agencies are provided consistent with the nature of the problem(s) and the needs of the patient or the family or both. Usually, the presenting problem(s) are of moderate severity. Typically, 30 minutes are spent with the patient or family or both via real time, audio and video intercommunications technology. | 5.0 | | Agency for Healthcare Research and Quality | Survey |
| ACO-3 | Patient/Caregiver Experience | Consumer Assessment of Healthcare Providers and Systems (CAHPS): Patients' Rating of Provider | Z51 | Encounter for other aftercare and medical care | S0281 | Medical home program, comprehensive care coordination and planning, maintenance of plan | 5.0 | | Agency for Healthcare Research and Quality | Survey |
| ACO-4 | Patient/Caregiver Experience | Consumer Assessment of Healthcare Providers and Systems (CAHPS): Access to Specialists | Z71.2 | Person consulting for explanation of examination or test findings | G0008, G0027, G0101, G0108, G0117, G0118, G0123, G0124, G0128, G0129, G0130, G0141, G0151, G0166, G0168, G0175, G0176, G0177, G0179, G0180, G0186, G0202, G0204, G0206, G0219, G0235, G0237, G0238, G0239, G0248, G0249, G0250, G0252, G0255, G0259, G0260, G0268, G0269, G0270, G0271, G0276, G0277, G0278, G0279, G0281, G0282, G0283, G0288, G0289, G0293, G0294, G0295, G0296, G0297, G0298, G0302, G0303, G0304, G0305, G0306, G0307, G0328, G0329, G0333, G0339, G0340, G0341, G0342, G0343, G0364, G0365, G0372, G0378, G0379, G0380, G0381, G0382, G0383, G0384, G0390, G0398, G0399, G0400, G0402, G0403, G0404, G0405, G0409, G0412, G0416, G0420, G0421, G0422, G0423, G0424, G0428, G0429, G0432, G0433, G0435, G0438, G0439, G0442, G0448, G0451, G0452, G0453, G0454, G0455, G0458, G0460, G0461, G0463, G0466, G0471, G0475, G0476, G0477, G0491, G0498, G0500, G0501, G0502, G0659, G0908, G0913, G0914, G0915, G0916, G0917, G0918, G6001, G6016, G6017, G6030, G9157, G9481, G9490, G9678 | Procedures/Professional Services | | | Centers for Medicare and Medicaid Services/Agency for Healthcare Research and Quality | Survey |
| ACO-5 | Patient/Caregiver Experience | Consumer Assessment of Healthcare Providers and Systems (CAHPS): Health Promotion and Education | Z76.1 | Encounter for health supervision and care of foundling | G0495, G0496 | Skilled services of a registered nurse (rn), in the training and/or education of a patient or family member, in the home health or hospice setting, each 15 minutes, Skilled services of a licensed practical nurse (lpn), in the training and/or education of a patient or family member, in the home health or hospice setting, each 15 minutes | | | Centers for Medicare and Medicaid Services/Agency for Healthcare Research and Quality | Survey |
| ACO-6 | Patient/Caregiver Experience | Consumer Assessment of Healthcare Providers and Systems (CAHPS): Shared Decision Making | Z71.9 | Counseling, unspecified | G9296 | Patients with documented shared decision-making including discussion of conservative (non-surgical) therapy (e.g., nsaids, analgesics, weight loss, exercise, injections) prior to the procedure | | | Centers for Medicare and Medicaid Services/Agency for Healthcare Research and Quality | Survey |
| ACO-7 | Patient/Caregiver Experience | Consumer Assessment of Healthcare Providers and Systems (CAHPS): Health Status/Functional status | Z00, Z01, Z02, Z03, Z04, Z05, Z06, Z07, Z08, Z09, Z10, Z11, Z12, Z13, Z14, Z15, Z16, Z17, Z18, Z19, Z20, Z21, Z22, Z23, Z24, Z25, Z26, Z27, Z28, Z29, Z30, Z31, Z32, Z33, Z34, Z35, Z36, Z37, Z38, Z39, Z40, Z41, Z42, Z43, Z44, Z45, Z46, Z47, Z48, Z49, Z50, Z51, Z52, Z53, Z55, Z65, Z66, Z67, Z68, Z69, Z70, Z71, Z72, Z73, Z74, Z75, Z76, Z77, Z78, Z79, Z80, Z81, Z82, Z83, Z84, Z85, Z86, Z87, Z88, Z89, Z90, Z91, Z92, Z93, Z94, Z95, Z96, Z97, Z98, Z99 | Factors influencing health status and contact with health services | G0507 | Care management services for behavioral health conditions, at least 20 minutes of clinical staff time, directed by a physician or other qualified health care professional, per calendar month, with the following required elements: initial assessment or follow-up monitoring, including the use of applicable validated rating scales; behavioral health care planning in relation to behavioral/psychiatric health problems, including revision for patients who are not progressing or whose status changes; facilitating and coordinating treatment such as psychotherapy, pharmacotherapy, counseling and/or psychiatric consultation; and continuity of care with a designated member of the care team | | | Centers for Medicare and Medicaid Services/Agency for Healthcare Research and Quality | Survey |
| ACO-8 | Care Coordination/Patient Safety | Risk Standardized, All Condition Readmission | T80, T81, T82, T83, T84, T85, T86, T87, T88 | Complications of surgical and medical care, not elsewhere classified (T80-T88) | G9309, G9310 | No unplanned hospital readmission within 30 days of principal procedure, Unplanned hospital readmission within 30 days of principal procedure | 1789.0 | Adapted | Centers for Medicare and Medicaid Services | Claims |
| ACO-9 | Care Coordination/Patient Safety | Ambulatory Sensitive Conditions Admissions: Chronic Obstructive Pulmonary Disease (COPD) or Asthma in Older Adults | J44, J44.0, J44.1, J44.9 | Other chronic obstructive pulmonary disease, Chronic obstructive pulmon disease w acute lower resp infct, Chronic obstructive pulmonary disease w (acute) exacerbation, Chronic obstructive pulmonary disease, unspecified | G9681 | This code is for onsite acute care treatment of a resident with copd or asthma; may only be billed once per day per beneficiary | 275.0 | | Agency for Healthcare Research and Quality | Claims |
| ACO-10 | Care Coordination/Patient Safety | Ambulatory Sensitive Conditions Admissions: Heart Failure | 150, I50.9 | Heart failure, Heart failure, unspecified | G9680 | This code is for onsite acute care treatment of a nursing facility resident with chf; may only be billed once per day per beneficiary | 277.0 | | Agency for Healthcare Research and Quality | Claims |