Others titles
Replication Data for: Absence of Association between Cord Specific Antibody Levels and Severe Respiratory Syncytial Virus (RSV) Disease in Early Infants: A Case Control Study from Coastal Kenya
Respiratory Syncytial Virus (RSV) Disease Study in Kenya
Keywords
Cord Specific Antibody Levels
Respiratory Syncytial Virus (RSV) Disease
RSV Disease in Early Infants
Kilifi Birth Cohort (KBC) Study
RSV Study
RSV Clinical Trial
Respiratory Syncytial Virus Disease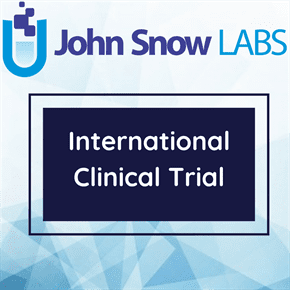 This dataset provides replication data for the absence of the association between cord specific antibody levels and severe respiratory syncytial virus (RSV) disease in early infants from a case-control study from coastal Kenya.
Log in to download
Complexity
Get The Data
For getting access to data download links please read and accept the end-user license agreement.
Your Data License
Research

Non-Commercial, Share-Alike, Attribution

Free Forever

Commercial

Commercial Use, Remix & Adapt, White Label Log in to download
Description
This study was conducted in Kilifi, the coastal part of Kenya. The study was nested within a previous birth cohort study. Between 1999 and 2007, Kenya Medical Research Institute-Wellcome Trust Research Programme (KEMRI-WTRP), conducted a Kilifi Birth Cohort (KBC) study within the Kilifi Health and Demographic Surveillance System.
The KBC study was an observational study where participants were followed for a two-year period with a cord blood sample collected at birth and subsequent 3 monthly blood samples during follow-ups. Details of the birth cohort study are described elsewhere. The KBC study participants had access to Kilifi County Hospital (KCH) previously referred to as Kilifi District Hospital (KDH).
This dataset was generated from a study nested within a previous Kilifi Birth Cohort (KBC) study, conducted between 1999 and 2007 at KEMRI-Wellcome Trust Research Programme, KEMRI CGMR-C, Kilifi, Kenya. The KBC resulted in an archive of cord and three-monthly follow-up sera from infants. The nested study involved selection from this dataset cases defined as severe RSV antigen confirmed infants admitted to Kilifi County Hospital (KCH), and controls defined as infants without documented severe RSV hospitalization matched to the case by date of birth and geographical location. Stored cord and follow samples from these cases and controls were screened for RSV specific neutralizing antibodies by the plaque reduction neutralization test (PRNT). A comparison was made between levels of specific antibody at birth (and also rates of specific antibody decay in first 6 months of life) for cases and controls. The study arose out of interest shown by the Program for Appropriate Technology in Health (PATH) in maternal boosting as a vaccination strategy and in quantifying protective levels of neutralizing antibodies.
About this Dataset
Data Info
| | |
| --- | --- |
| Date Created | 2016-11-29 |
| Last Modified | 2016-11-29 |
| Version | 2016-11-29 |
| Update Frequency | Never |
| Temporal Coverage | 1999 to 2007 |
| Spatial Coverage | Kenya |
| Source | John Snow Labs; Harvard Dataverse; |
| Source License URL | |
| Source License Requirements | N/A |
| Source Citation | N/A |
| Keywords | Cord Specific Antibody Levels, Respiratory Syncytial Virus (RSV) Disease, RSV Disease in Early Infants, Kilifi Birth Cohort (KBC) Study, RSV Study, RSV Clinical Trial |
| Other Titles | Replication Data for: Absence of Association between Cord Specific Antibody Levels and Severe Respiratory Syncytial Virus (RSV) Disease in Early Infants: A Case Control Study from Coastal Kenya, Respiratory Syncytial Virus (RSV) Disease Study in Kenya |
Data Fields
| Name | Description | Type | Constraints |
| --- | --- | --- | --- |
| Study_Number | The Kilifi cohort study number | integer | level : Nominal |
| Date_of_Birth | Date of birth of the early infants | date | - |
| Date_of_Admission | Date of admission for a case | date | - |
| Age_in_Months_on_Admission | Age in months on admission. Ranges for 0-5 months | integer | level : Ratio |
| Age_in_Months_on_Admission_New | Age in months on admission for cases and age in months for controls based on the age of admission of the case they are matched to. Ranges for 0-5 months | integer | level : Ratio |
| Assignment_of_Participant | Status of participant where a participant is either a case=1 or control=0 | string | - |
| Case | Participant identified with RSV disease associated hospitalization | integer | level : Nominal |
| Matchset | A number assigned to each group of the case matched to 2 controls | integer | level : Nominal |
| Control | Participant matched to a case with no hospitalization with RSV associated disease | integer | level : Nominal |
| Titre_0_Cordblood | Is the cord blood serum PRNT titre | number | level : Ratio |
| Date_Collect_1 | Data of collection of the 3-month serum sample | date | - |
| Titre_1_Serum1 | Is the 3 months serum1 sample PRNT titre | number | level : Ratio |
| Date_Collect_2 | The date of collection of 6 months serum sample | date | - |
| Titre_2_Serum2 | The 6 months serum2 sample PRNT titre | number | level : Ratio |
| Date_Collect_3 | The date of collection of admission blood sample | string | - |
| Titre_3_Serum3 | The admission blood sample or serum3 PRNT titre | number | level : Ratio |
| Ntitre_0 | The cord blood log2PRNT titre | number | level : Ratio |
| Ntitre_1 | The 3 month serum sample log2PRNT titre | number | level : Ratio |
| Ntitre_2 | The 6 month serum sample log2PRNT titre | number | level : Ratio |
| Ntitre_3 | The admission blood sample log2PRNT titre | number | level : Ratio |
| Birthweight | The birth weight in kilograms | number | level : Ratio |
| Date_of_Last_Menstrual_Period | The date of the last menstrual period | date | - |
| Gestational_Period | The gestational age in days | integer | level : Ratio |
| Gestational_Age_in_Weeks | The gestational age in weeks | number | level : Ratio |
| Is_Underweight | The categorical variable for birth weight (underweight). It is false if underweight and true if birth weight is <2.5kgs | boolean | - |
| Control_Number | The numbers assigned to controls | number | level : Nominal |
| Cases_or_Control | The label values of cases and controls | number | level : Nominal |
| Age_Category_in_Months | The age category in months based on iage_mths_new. It is "2" for ages 0-3 months and "5" for ages 3-6 months | number | level : Ratio |
| Is_Premature | The categorical variable for gestational age. It is false if premature or gestational age is <=37 weeks, and true if normal or gestational age>=37 weeks | boolean | - |
| IgA_OD_1 | Is the cord blood sample RSV IgA OD values | number | level : Ratio |
| IgA_OD_2 | Is the 3 month serum sample RSV IgA OD values | number | level : Ratio |
| IgA_OD_3 | Is the 6 month serum sample RSV IgA OD values | number | level : Ratio |
| IgA_Log_Arbitrary_Units_1 | Is the cord blood sample RSV IgA antibody concentration in log Arbitrary Units | number | level : Ratio |
| IgA_Log_Arbitrary_Units_2 | Is the 3 month serum sample RSV IgA antibody concentration in log Arbitrary Units | number | level : Ratio |
| IgA_Log_Arbitrary_Units_3 | 6 month serum sample RSV IgA antibody concentration in log Arbitrary Units | number | level : Ratio |
Data Preview
| | | | | | | | | | | | | | | | | | | | | | | | | | | | | | | | | | | |
| --- | --- | --- | --- | --- | --- | --- | --- | --- | --- | --- | --- | --- | --- | --- | --- | --- | --- | --- | --- | --- | --- | --- | --- | --- | --- | --- | --- | --- | --- | --- | --- | --- | --- | --- |
| Study Number | Date of Birth | Date of Admission | Age in Months on Admission | Age in Months on Admission New | Assignment of Participant | Case | Matchset | Control | Titre 0 Cordblood | Date Collect 1 | Titre 1 Serum1 | Date Collect 2 | Titre 2 Serum2 | Date Collect 3 | Titre 3 Serum3 | Ntitre 0 | Ntitre 1 | Ntitre 2 | Ntitre 3 | Birthweight | Date of Last Menstrual Period | Gestational Period | Gestational Age in Weeks | Is Underweight | Control Number | Cases or Control | Age Category in Months | Is Premature | IgA OD 1 | IgA OD 2 | IgA OD 3 | IgA Log Arbitrary Units 1 | IgA Log Arbitrary Units 2 | IgA Log Arbitrary Units 3 |
| 4093 | 2002-03-17 | | | 2 | control | 4131 | 3 | 4093 | 3354.607 | 2002-06-12 | 740.28 | 2003-03-17 | | | | 11.71193 | 9.531927 | | | | | | | False | 1.0 | 0 | 2 | | 0.0715 | 0.1385 | 0.708 | 1.494051 | 1.562216 | 2.1416169999999997 |
| 4096 | 2002-03-18 | | | 2 | control | 4131 | 3 | 4096 | 3114.305 | 2002-06-10 | 1564.98 | 2002-09-02 | 1440.075 | | | 11.60469 | 10.611930000000001 | 10.49193 | | | | | | False | 2.0 | 0 | 2 | | 0.077 | 2.471 | 1.787 | 1.4996459999999998 | 3.935268 | 3.239376 |
| 4131 | 2002-03-23 | 2002-05-30 | 2.0 | 2 | case | 4131 | 3 | 4131 | 874.2660000000001 | 2002-06-17 | 2079.366 | 2002-09-09 | 3497.063 | | | 9.771929 | 11.021930000000001 | 11.771930000000001 | | | | | | False | | 1 | 2 | | | | | | | |
| 4197 | 2002-04-10 | | | 1 | control | 4208 | 6 | 4197 | 1470.3339999999998 | 2002-07-03 | 242.515 | 2002-09-25 | 134.543 | | | 10.521930000000001 | 7.921930000000001 | 7.071924 | | | | | | False | 1.0 | 0 | 2 | | 0.0735 | 0.1185 | 0.121 | 1.496085 | 1.541868 | 1.544411 |
| 4207 | 2002-04-13 | | | 1 | control | 4208 | 6 | 4207 | 1760.694 | 2002-07-08 | 251.067 | 2002-09-30 | 178.766 | | | 10.781930000000001 | 7.971928999999999 | 7.481928999999999 | | | | | | False | 2.0 | 0 | 2 | | | | | | | |
| 4208 | 2002-04-14 | 2002-06-03 | 1.0 | 1 | case | 4208 | 6 | 4208 | 512.685 | 2002-09-25 | | 2003-02-05 | | | | 9.001928999999999 | | | | | | | | False | | 1 | 2 | | | | | | | |
| 4663 | 2002-08-10 | | | 4 | control | 4714 | 9 | 4663 | 6088.74 | 2002-11-05 | 761.0930000000001 | 2003-03-12 | 325.594 | | | 12.57193 | 9.571928999999999 | 8.346931 | | | | | | False | 1.0 | 0 | 5 | | 0.071 | 0.1695 | 0.1145 | 1.493542 | 1.593755 | 1.537798 |
| 4714 | 2002-08-26 | 2003-01-10 | 4.0 | 4 | case | 4714 | 9 | 4714 | 2455.716 | 2002-11-19 | 2900.183 | 2003-08-19 | | | | 11.26193 | 11.50193 | | | | | | | False | | 1 | 5 | | | | | | | |
| 4760 | 2002-09-07 | | | 4 | control | 4714 | 9 | 4760 | 2705.966 | 2002-11-29 | 1046.915 | 2003-06-03 | 1054.197 | | | 11.40193 | 10.031930000000001 | 10.04193 | | | | | | False | 2.0 | 0 | 5 | | 0.0745 | 0.145 | 1.2185 | 1.497103 | 1.5688280000000001 | 2.660992 |
| 5691 | 2003-09-30 | | | 4 | control | 5697 | 13 | 5691 | 3570.5440000000003 | 2003-12-29 | 1665.7179999999998 | 2004-03-30 | 626.8290000000001 | | | 11.80193 | 10.70193 | 9.291928 | | 2.7 | 2003-01-15 | 258.0 | 36.85714 | False | 1.0 | 0 | 5 | False | 0.073 | 0.1585 | 0.237 | 1.495577 | 1.582563 | 1.6624279999999998 |