Others titles
Concept Changes Analytics
Concepts Changes for Specific Source Providers
Keywords
RxNorm Concept Changes
Source Vocabulary Attributes
RxNorm Data History
Drug Vocabulary Links
RxNorm Software Vocabulary
RxNorm Source Provider
RxNorm Database
Common Drug Vocabularies
RXNCUICHANGES
RxNorm Changed Atoms and Concepts from Last Release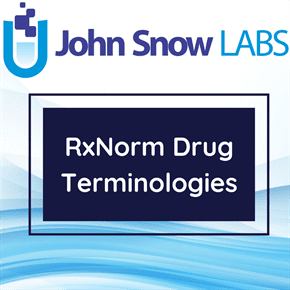 This dataset contains information on atoms that have changed concepts from the previous release to the current release. It only provides data about changes since the last release of RxNorm, it is not cumulative.
Log in to download
Complexity
Get The Data
For getting access to data download links please read and accept the end-user license agreement.
Your Data License
Research

Non-Commercial, Share-Alike, Attribution

Free Forever

Commercial

Commercial Use, Remix & Adapt, White Label Log in to download
Description
RxNorm provides normalized names for clinical drugs and links its names to many of the drug vocabularies commonly used in pharmacy management and drug interaction software, including those of First Databank, Micromedex, MediSpan, Gold Standard Drug Database, and Multum. By providing links between these vocabularies, RxNorm can mediate messages between systems not using the same software and vocabulary.
The dataset provides information about changes to the concept_id (RXCUI) for atoms in RxNorm from release to release. For source asserted atoms, all data fields will be populated. For RXCUI changes to RxNorm forms that have been archived, only the Source_Abbreviation, Old_RXConcept_CUI, and Old_RXConcept_CUI will be provided. Full information about RxNorm forms that have been archived can be found in the "RxNorm Archived Atoms Information" dataset.
About this Dataset
Data Info
| | |
| --- | --- |
| Date Created | 2004-11 |
| Last Modified | 2023-11-13 |
| Version | 2023-11 |
| Update Frequency | Monthly |
| Temporal Coverage | N/A |
| Spatial Coverage | United States |
| Source | John Snow Labs; National Library of Medicine (NLM); |
| Source License URL | |
| Source License Requirements | Reporting Requirements |
| Source Citation | Reporting Requirements |
| Keywords | RxNorm Concept Changes, Source Vocabulary Attributes, RxNorm Data History, Drug Vocabulary Links, RxNorm Software Vocabulary, RxNorm Source Provider, RxNorm Database, Common Drug Vocabularies, RXNCUICHANGES |
| Other Titles | Concept Changes Analytics, Concepts Changes for Specific Source Providers |
Data Fields
| Name | Description | Type | Constraints |
| --- | --- | --- | --- |
| RXAtom_AUI | RxNorm Unique identifier for atom (RxNorm Atom ID) | string | maxLength : 8 |
| Most_Useful_Source_CODE | "Most useful" source asserted identifier (if the source vocabulary has more than one identifier), or RxNorm-generated source entry identifier (if the source vocabulary has none.) | string | maxLength : 50 |
| Source_Abbreviation | Source abbreviation | string | maxLength : 20 |
| Term_Type_In_Source_TTY | Term type in source | string | maxLength : 20 |
| Drug_String | Drug name | string | maxLength : 3000 |
| Old_RXConcept_CUI | Old RxNorm Unique identifier for concept (concept ID) | string | required : 1maxLength : 8 |
| New_RXConcept_CUI | New RxNorm Unique identifier for concept (concept ID) | string | required : 1maxLength : 8 |
Data Preview
| | | | | | | |
| --- | --- | --- | --- | --- | --- | --- |
| RXAtom AUI | Most Useful Source CODE | Source Abbreviation | Term Type In Source TTY | Drug String | Old RXConcept CUI | New RXConcept CUI |
| 1933283 | 4006189 | VANDF | CD | PHOSPHORUS 3MMOL/POTASSIUM 4.4MEQ/ML (PF) INJ | 1928568 | 2667668 |
| 2641906 | 9501 | GS | BD | Corlopam 10mg/ml Solution for Injection | 1730929 | 1730927 |
| 2649325 | 4187 | GS | CD | Sodium Chloride 23.4% Concentrate for solution for injection | 1807567 | 313016 |
| 2756614 | 0186-1033 | MTHSPL | DP | Bupivacaine Hydrochloride 5 MILLIGRAM In 1 MILLILITER EPIDURAL INJECTION [SENSORCAINE MPF] | 1724883 | 2668207 |
| 2756615 | 0186-1033 | MTHSPL | DP | Bupivacaine Hydrochloride 5 MILLIGRAM In 1 MILLILITER PARENTERAL INJECTION [SENSORCAINE MPF] | 1724883 | 2668208 |
| 4217908 | 0409-1892 | MTHSPL | DP | MORPHINE SULFATE 8 mg in 1 mL INTRAVENOUS INJECTION, SOLUTION [Morphine Sulfate] | 2474833 | 1748623 |
| 4619781 | 27304 | MMSL | BD | Subsys, 600 mcg sublingual spray | 2101723 | 1237066 |
| 4619782 | 27305 | MMSL | BD | Subsys, 800 mcg sublingual spray | 2101721 | 1237070 |
| 5044945 | 84017 | GS | CD | Cisapride Bulk powder | 2004433 | 1608787 |
| 5469572 | 23359 | MMSL | BD | Desvenlafaxine, 50 mg oral tablet, extended release | 790288 | 2667262 |