Other Titles
RXNorm Term Types and Drug Database
RXNorm Normalized Names for Generic and Branded Drugs
Source Terminologies
Drug Vocabularies
Source Abbreviation
Source Provider Analytics
Keywords
RXNorm Term Types
RXNorm Normalized Names
RXNorm Data Sources
Drug Terminologies
Pharmacy Knowledge Base Systems
RxNorm Software Vocabulary
RxNorm Database
Common Drug Vocabularies
Currently Prescribable Drugs
Source Vocabulary Attributes
RxNorm Drug Terminologies Data Package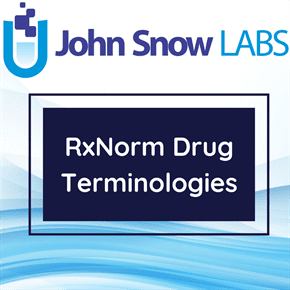 This data package contains information on RxNorm concepts, atoms, attributes, retired concepts, relationships that exist between atoms and concepts, semantic types, or broad subject categories assigned to each concept, relationships that exist between atoms and concepts for currently prescribed drugs, RxNorm drug and ingredient names and codes as well as source-provided drug and ingredient names.
Your Data License
Your Data License
Research

Non-Commercial, Share-Alike, Attribution

Free Forever

Commercial

Commercial Use, Remix & Adapt, White Label Buy Subscription
Benefits
Hospitals, pharmacies, and other organizations use computer systems to record and process drug information. Because these systems use many different sets of drug names, it can be difficult for one system to communicate with another. To address this challenge, RxNorm data package provides normalized names and unique identifiers for medicines and drugs. The goal this data package is to allow computer systems to communicate drug-related information efficiently and unambiguously.
INCLUDED DATASETS