Others titles
ISO 3166-1-Alpha-2 Country Codes and their Geographical Information
List of All Countries and their Spatial Relations upon Geographical Standards
Spatial Relationship Between Countries and Between Another Geographical Standards
Keywords
Geographical Information
ISO 3166
Alpha-2 Codes
UTM Grid
Spatial Relations Between Countries and Geographical Standards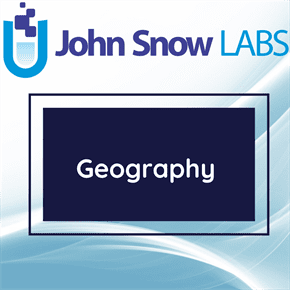 This dataset contains a list of two-letter codes in English for different countries around the world and their geographical information. The list consists of ISO 3166-1-alpha-2 code elements for 250 countries, neighboring countries, geographical location and Universal Transverse Mercator (UTM) Grid information.
Log in to download
Complexity
Get The Data
For getting access to data download links please read and accept the end-user license agreement.
Your Data License
Research

Non-Commercial, Share-Alike, Attribution

Free Forever

Commercial

Commercial Use, Remix & Adapt, White Label Log in to download
Description
This dataset is sourced from the International Organization for Standardization (ISO) and Natural Earth Data. This list states the ISO 3166-1-alpha-2 code elements for 250 countries (two-letter abbreviations in English) in alphabetical order.
This list is updated whenever a change to the official code list in ISO 3166-1 is effected by the ISO 3166/MA (Maintenance Agency).
ISO 3166 is the International Standard for country codes and codes for their subdivisions. The purpose of ISO 3166 is to define internationally recognized codes of letters and/or numbers that can be used to refer to different countries and subdivisions. However, it does not define the names of countries (Source: Terminology Bulletin Country Names and the Country and Region Codes for Statistical Use maintained by the United Nations Statistics Divisions).
This dataset also consists of the geographical information for different countries which involves the list of neighboring countries, centroid latitude, centroid longitude and Universal Transverse Mercator (UTM) Grid points. Each country is under one or more cells of the UTM-grid, that is the main standard to describe country territory in a local-planar projection.
About this Dataset
Data Info
| | |
| --- | --- |
| Date Created | 2013-11 |
| Last Modified | 2013-11 |
| Version | 2013-11 |
| Update Frequency | Irregular |
| Temporal Coverage | N/A |
| Spatial Coverage | World |
| Source | John Snow Labs; International Organization for Standardization (ISO), Natural Earth Data; |
| Source License URL | |
| Source License Requirements | N/A |
| Source Citation | N/A |
| Keywords | Geographical Information, ISO 3166, Alpha-2 Codes, UTM Grid |
| Other Titles | ISO 3166-1-Alpha-2 Country Codes and their Geographical Information, List of All Countries and their Spatial Relations upon Geographical Standards, Spatial Relationship Between Countries and Between Another Geographical Standards |
Data Fields
| Name | Description | Type | Constraints |
| --- | --- | --- | --- |
| Country_Code | Refers to the Alpha-2 codes from ISO 3166-1. | string | required : 1 |
| Neighbor_List | Indicates the space separated list of countries neighbors. Islands have no neighbors. | string | - |
| Neighbor_List_Length | Indicates the number of neighbors a country has. Islands have no neighbors. | integer | level : Ratiorequired : 1 |
| Latitude | Identifies the geographical location latitude. | number | - |
| Longitude | Identifies the geographical location longitude. | number | - |
| UTM_Grid_Cells | Indicates the Universal Transverse Mercator (UTM) Grid system that uses different geographical coordinate points for map projections. | string | - |
Data Preview
| | | | | | |
| --- | --- | --- | --- | --- | --- |
| Country Code | Neighbor List | Neighbor List Length | Latitude | Longitude | UTM Grid Cells |
| SJ | | 0 | 22.696976 | 79.851772 | 33X 35X 37X |
| GL | | 0 | -40.333424 | 71.811001 | 22V 23V 24V 21W 22W 23W 24W 25W 26W 27W 18X 19X 20X 21X 22X 23X 24X 25X 26X 27X 28X 29X |
| IS | | 0 | -18.467648 | 64.964708 | 27V 28V 26W 27W 28W |
| FI | NO RU SE | 3 | 27.415728 | 64.943895 | 34V 35V 36V 34W 35W 36W |
| NO | FI RU SE | 3 | 12.674646000000001 | 64.562445 | 32V 33V 33W 34W 35W 36W 32W |
| FO | | 0 | -6.7883070000000005 | 62.199183999999995 | 29V |
| SE | FI NO | 2 | 14.905118 | 62.194525 | 33U 32V 33V 34V 33W 34W 35W |
| AX | | 0 | 19.931753 | 60.228643999999996 | 34V |
| RU | AZ BY CN EE FI GE KP KZ LT LV MN NO PL UA | 14 | 88.38747099999999 | 59.464613 | 37T 38T 39T 52T 53T 54T 55T 56T 34U 35U 36U 37U 38U 39U 40U 41U 42U 43U 44U 45U 46U 47U 48U 49U 50U 51U 52U 53U 54U 55U 56U 57U 58U 59U 35V 36V 37V 38V 39V 40V 41V 42V 43V 44V 45V 46V 47V 48V 49V 50V 51V 52V 53V 54V 55V 56V 57V 58V 59V 60V 1W 2W 35W 36W 37W 38W 39W 40W 41W 42W 43W 44W 45W 46W 47W 48W 49W 50W 51W 52W 53W 54W 55W 56W 57W 58W 59W 60W 37X 38X 39X 40X 41X 42X 43X 44X 45X 46X 47X 48X 49X 50X 51X 52X 53X 54X 55X 56X 57X |
| EE | LV RU | 2 | 25.493170000000003 | 58.588487 | 34V 35V |