Others titles
Austin Resource Recovery Daily Report
Austin Waste Collection and Diversion Report
Keywords
Waste Collection
Waste Collection Information
Waste Collection and Diversion Report
Austin Waste Collection and Diversion Report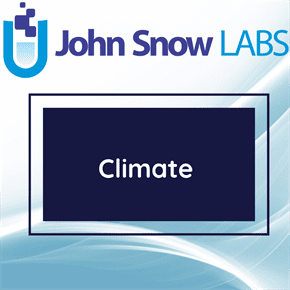 This dataset contains the Austin Resource Recovery daily report providing waste collection information based on the categories Report Date: The date collections information recorded include: load type: the specific type of load that is being collected on that day, load weight and drop off site.
Log in to download
Complexity
Get The Data
For getting access to data download links please read and accept the end-user license agreement.
Your Data License
Research

Non-Commercial, Share-Alike, Attribution

Free Forever

Commercial

Commercial Use, Remix & Adapt, White Label Log in to download
Description
Formerly known as Solid Waste Services, Austin Resource Recovery provides residential curbside collection of trash, recycling and yard trimmings. Additional services include sweeping streets, collecting dead animals, operating a drop-off center for household hazardous waste and collecting bulk items and large brush.
About Zero Waste
The City of Austin is committed to a Zero Waste goal to reduce the amount of trash sent to landfills by 90 percent by the year 2040.
Zero Waste is a philosophy that goes beyond recycling to focus first on reducing trash and reusing products and then recycling and composting the rest. Zero Waste recognizes that one person's trash is another person's treasure, and everything is a resource for something or someone else.
– Vision: To be the national Zero Waste leader in the transformation from traditional integrated waste collection to sustainable resource recovery.
– Mission: To achieve Zero Waste by providing excellent customer services that promote waste reduction, increase resource recovery and support the City of Austin's sustainability efforts.
About this Dataset
Data Info
| | |
| --- | --- |
| Date Created | 2015-09-11 |
| Last Modified | 2023-05-18 |
| Version | 2023-05-18 |
| Update Frequency | Quarterly |
| Temporal Coverage | 2011-2023 |
| Spatial Coverage | Austin, United States |
| Source | John Snow Labs; Data City of Austin; |
| Source License URL | |
| Source License Requirements | N/A |
| Source Citation | N/A |
| Keywords | Waste Collection, Waste Collection Information, Waste Collection and Diversion Report |
| Other Titles | Austin Resource Recovery Daily Report, Austin Waste Collection and Diversion Report |
Data Fields
| Name | Description | Type | Constraints |
| --- | --- | --- | --- |
| Report_Date | The date collections information was recorded. | date | - |
| Load_Type | The specific type of load that is being collected on that day. | string | - |
| Load_Time | The time when is being collected on that day. | datetime | - |
| Load_Weight | The weight (in pounds) collected for each service on the day it was delivered to a diversion facility | number | level : Ratio |
| Dropoff_Site | The location where each type of waste is delivered for disposal, recycling or reuse | string | - |
| Route_Type | The general category of collection service provided by Austin Resource Recovery | string | - |
| Route_Number | Route Number of collection service provided by Austin Resource Recovery | string | - |
| Load_ID | A Unique Load Identification Number provided by Austin Resource Recovery | integer | level : Nominal |
Data Preview
| | | | | | | | |
| --- | --- | --- | --- | --- | --- | --- | --- |
| Report Date | Load Type | Load Time | Load Weight | Dropoff Site | Route Type | Route Number | Load ID |
| 2020-12-08 | BULK | 2020-12-08T15:02:00 | 5220 | TDS LANDFILL | BULK | BU13 | 899097 |
| 2020-12-08 | RECYCLING - SINGLE STREAM | 2020-12-08T10:00:00 | 11140 | TDS - MRF | RECYCLING - SINGLE STREAM | RTAU53 | 899078 |
| 2020-12-03 | RECYCLING - SINGLE STREAM | 2020-12-03T10:34:00 | 10060 | BALCONES RECYCLING | RECYCLING - SINGLE STREAM | RHBU10 | 899082 |
| 2021-04-09 | GARBAGE COLLECTIONS | 2021-04-09T15:22:00 | 25500 | TDS LANDFILL | GARBAGE COLLECTION | PAF51 | 915854 |
| 2020-12-07 | SWEEPING | 2020-12-07T10:15:00 | 7100 | TDS LANDFILL | SWEEPER DUMPSITES | DSS04 | 899030 |
| 2020-12-07 | RECYCLING - SINGLE STREAM | 2020-12-07T16:00:00 | 12000 | TDS - MRF | RECYCLING - SINGLE STREAM | RMAU53 | 899048 |
| 2020-12-04 | GARBAGE COLLECTIONS | 2020-12-04T13:01:00 | 22720 | TDS LANDFILL | GARBAGE COLLECTION | PAF03 | 899012 |
| 2020-12-08 | BULK | 2020-12-08T12:37:00 | 7700 | TDS LANDFILL | BULK | BU13 | 899094 |
| 2020-12-08 | BULK | 2020-12-08T15:56:00 | 6520 | TDS LANDFILL | BULK | BU13 | 899092 |
| 2020-12-04 | GARBAGE COLLECTIONS | 2020-12-04T14:48:00 | 26320 | TDS LANDFILL | GARBAGE COLLECTION | PAF01 | 899010 |