Others titles
SSA API Telephone Interpreter Services
SSA Telephone Interpreter Services By Year Quarter And API Language
SSA Telephone Interpreter Services By Preferred API Language
Keywords
Asian And Pacific Islander Population
Social Security Services
Limited English Proficient Population
Language Translation
Telephone Interpreter Services
Call Volume By Year
Call Volume By Quarter
Call Volume By Preferred Language
Data By Fiscal Years
Data By Fiscal Years Quarters
SSA Telephone Interpreter Services Asian Pacific Islander Language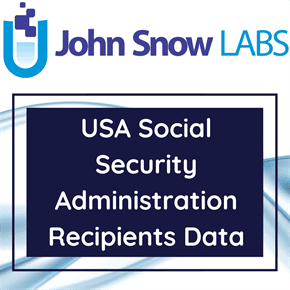 This dataset displays national Telephone Interpreter Services (TIS) call volume for over 50 Asian and Pacific Islander languages by fiscal years and fiscal years quarters at national level. A fiscal year runs from October through September and a quarter is broken into a three-month time frame within a fiscal year.
Log in to download
Complexity
Get The Data
The data in CSV format

DOWNLOAD

Metadata in Human Readable format (PDF)

DOWNLOAD

Metadata in Machine Readable format (JSON)

DOWNLOAD
Your Data License
Research

Non-Commercial, Share-Alike, Attribution

Free Forever

Commercial

Commercial Use, Remix & Adapt, White Label Buy Subscription
Description
It is essential that Social Security Administration (SSA) employees have the tools to communicate effectively with the American public, regardless of an individual's inability to communicate effectively in English. To achieve fair and equitable service, SSA offers limited English proficient (LEP) individuals the option to use the Telephone Interpreter Services (TIS), a contract awarded and administered by the Office of Acquisition and Grants (OAG), when doing business with SSA. This service has been available since 2002, is free of charge to individuals requiring language assistance, and is an important component of SSA service to LEP Asian Americans and Pacific Islanders (AAPI). TIS interpreters are available 24 hours a day, 7 days a week, and 365 days a year, which allows us to provide real time service to all of our LEP customers.
The Social Security Administration (SSA) is an independent agency of the United States federal government that administers Social Security, a social insurance program consisting of retirement, disability, and survivor's benefits. To qualify for these benefits, most American workers pay Social Security taxes on their earnings; future benefits are based on the employees' contributions. Social Security taxes fund the Old-Age, Survivors, and Disability Insurance Trust Funds that are used to pay Retirement, Survivors, and Disability Insurance benefits. SSA also administers the Supplemental Security Income (SSI) program, a federal needs-based program financed through general revenue funds.
About this Dataset
Data Info
| | |
| --- | --- |
| Date Created | 2017-04-04 |
| Last Modified | 2020-02-28 |
| Version | 2020-02-28 |
| Update Frequency | Quarterly |
| Temporal Coverage | 2018-2020 |
| Spatial Coverage | United States |
| Source | John Snow Labs; U.S. Social Security Administration; |
| Source License URL | |
| Source License Requirements | N/A |
| Source Citation | N/A |
| Keywords | Asian And Pacific Islander Population, Social Security Services, Limited English Proficient Population, Language Translation, Telephone Interpreter Services, Call Volume By Year, Call Volume By Quarter, Call Volume By Preferred Language, Data By Fiscal Years, Data By Fiscal Years Quarters |
| Other Titles | SSA API Telephone Interpreter Services, SSA Telephone Interpreter Services By Year Quarter And API Language, SSA Telephone Interpreter Services By Preferred API Language |
Data Fields
| Name | Description | Type | Constraints |
| --- | --- | --- | --- |
| Preferred_Language | SSA customer's preferred Asian and Pacific Islander language requesting assistance using TIS | string | - |
| Call_Volume_FY18_Q1 | The call volume that measures the utilization of Telephone Interpreter Services during a fiscal year or a fiscal year quarter | integer | level : Ratio |
| Call_Volume_FY18_Q2 | The call volume that measures the utilization of Telephone Interpreter Services during a fiscal year or a fiscal year quarter | integer | level : Ratio |
| Call_Volume_FY18_Q3 | The call volume that measures the utilization of Telephone Interpreter Services during a fiscal year or a fiscal year quarter | integer | level : Ratio |
| Call_Volume_FY18_Q4 | The call volume that measures the utilization of Telephone Interpreter Services during a fiscal year or a fiscal year quarter | integer | level : Ratio |
| Call_Volume_FY19_Q1 | The call volume that measures the utilization of Telephone Interpreter Services during a fiscal year or a fiscal year quarter | integer | level : Ratio |
| Call_Volume_FY19_Q2 | The call volume that measures the utilization of Telephone Interpreter Services during a fiscal year or a fiscal year quarter | integer | level : Ratio |
| Call_Volume_FY19_Q3 | The call volume that measures the utilization of Telephone Interpreter Services during a fiscal year or a fiscal year quarter | integer | level : Ratio |
| Call_Volume_FY19_Q4 | The call volume that measures the utilization of Telephone Interpreter Services during a fiscal year or a fiscal year quarter | integer | level : Ratio |
| Call_Volume_FY20_Q1 | The call volume that measures the utilization of Telephone Interpreter Services during a fiscal year or a fiscal year quarter | integer | level : Ratio |
| Call_Volume_FY20_Q2 | The call volume that measures the utilization of Telephone Interpreter Services during a fiscal year or a fiscal year quarter | integer | level : Ratio |
Data Preview
| | | | | | | | | | | |
| --- | --- | --- | --- | --- | --- | --- | --- | --- | --- | --- |
| Preferred Language | Call Volume FY18 Q1 | Call Volume FY18 Q2 | Call Volume FY18 Q3 | Call Volume FY18 Q4 | Call Volume FY19 Q1 | Call Volume FY19 Q2 | Call Volume FY19 Q3 | Call Volume FY19 Q4 | Call Volume FY20 Q1 | Call Volume FY20 Q2 |
| BAHASA | 0 | 0 | 0 | 0 | 1 | 1 | 0 | 1 | 2 | 2 |
| BENGALI | 464 | 525 | 673 | 538 | 558 | 480 | 651 | 635 | 588 | 624 |
| BURMESE | 438 | 580 | 552 | 500 | 435 | 539 | 652 | 629 | 580 | 552 |
| CAMBODIAN/KHMER | 821 | 1029 | 902 | 944 | 761 | 1023 | 1045 | 917 | 889 | 1014 |
| CANTONESE | 6577 | 7615 | 7327 | 8003 | 6643 | 8029 | 8844 | 8040 | 7099 | 7151 |
| CEBUANO | 4 | 4 | 9 | 0 | 4 | 1 | 5 | 1 | 1 | 3 |
| CHAOCHOW | 3 | 3 | 0 | 1 | 2 | 0 | 1 | 0 | 0 | 0 |
| CHIN | 10 | 13 | 4 | 4 | 7 | 1 | 4 | 5 | 0 | 0 |
| CHUUKESE | 3 | 6 | 10 | 11 | 5 | 0 | 3 | 12 | 4 | 22 |
| FIJIAN HINDI | 1 | 0 | 0 | 1 | 0 | 1 | 1 | 1 | 1 | 3 |