Others titles
Health Expenditures by State of Provider-Medicaid
Average Cost of Health Insurance
Health Spending Accounts
Health Care Spending Account
Keywords
Medicaid Spending
Medicare Costs
Health Care Plans
Medical Insurance
Healthcare Provider
Health Care Costs
Health Insurance Cost
Health Insurance Premium
Medical Costs
US Healthcare Spending by State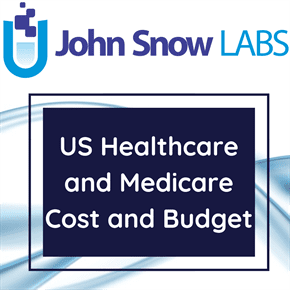 This dataset identifies health care spending at medical services such as hospitals, physicians, clinics, and nursing homes etc. as well as for medical products such as medicine, prescription glasses and hearing aids. This dataset pertains to personal health care spending in general. Other datasets in this series include Medicaid personal health care spending and Medicare personal health care spending.
Log in to download
Complexity
Get The Data
For getting access to data download links please read and accept the end-user license agreement.
Your Data License
Research

Non-Commercial, Share-Alike, Attribution

Free Forever

Commercial

Commercial Use, Remix & Adapt, White Label Log in to download
Description
Health Accounts by State of provider present estimates of health care spending by type of establishment delivering care (hospitals, physicians and clinics, nursing homes, etc.) and for medical products (prescription drugs, over-the-counter medicines, and sundries and for durable medical products such as eyeglasses and hearing aids) purchased in retail outlets. Source of funding estimates by state are also provided for Medicare and Medicaid. This dataset pertains to general personal healthcare expenditure.
About this Dataset
Data Info
| | |
| --- | --- |
| Date Created | 2011-12-07 |
| Last Modified | 2012-04-11 |
| Version | 2011-12-07 |
| Update Frequency | Never |
| Temporal Coverage | 1980-2009 |
| Spatial Coverage | United States |
| Source | John Snow Labs; Centers for Medicare & Medicaid Services; |
| Source License URL | |
| Source License Requirements | N/A |
| Source Citation | N/A |
| Keywords | Medicaid Spending, Medicare Costs, Health Care Plans, Medical Insurance, Healthcare Provider, Health Care Costs, Health Insurance Cost, Health Insurance Premium, Medical Costs |
| Other Titles | Health Expenditures by State of Provider-Medicaid, Average Cost of Health Insurance, Health Spending Accounts, Health Care Spending Account |
Data Fields
| Name | Description | Type | Constraints |
| --- | --- | --- | --- |
| Code | Numerical code assigned to each Item | integer | level : Ratiorequired : 1 |
| Item | Identifies health spending level of aggregation/payer/service/good; appropriate units/scale (e.g. millions of dollars) | string | required : 1 |
| Group | | string | required : 1 |
| Region_Number | Numerical Code Assigned to each Region, for sorting purposes | integer | level : Nominalrequired : 1 |
| Region | Bureau of Economic Analysis Region Name | string | required : 1 |
| State | U.S. State Name or District | string | - |
| Y1980 | Spending level for 1980 | number | level : Ratiorequired : 1 |
| Y1981 | Spending level for 1981 | number | level : Ratiorequired : 1 |
| Y1982 | Spending level for 1982 | number | level : Ratiorequired : 1 |
| Y1983 | Spending level for 1983 | number | level : Ratiorequired : 1 |
| Y1984 | Spending level for 1984 | number | level : Ratiorequired : 1 |
| Y1985 | Spending level for 1985 | number | level : Ratiorequired : 1 |
| Y1986 | Spending level for 1986 | number | level : Ratiorequired : 1 |
| Y1987 | Spending level for 1987 | number | level : Ratiorequired : 1 |
| Y1988 | Spending level for 1988 | number | level : Ratiorequired : 1 |
| Y1989 | Spending level for 1989 | number | level : Ratiorequired : 1 |
| Y1990 | Spending level for 1990 | number | level : Ratiorequired : 1 |
| Y1991 | Spending level for 1991 | number | level : Ratiorequired : 1 |
| Y1992 | Spending level for 1992 | number | level : Ratiorequired : 1 |
| Y1993 | Spending level for 1993 | number | level : Ratiorequired : 1 |
| Y1994 | Spending level for 1994 | number | level : Ratiorequired : 1 |
| Y1995 | Spending level for 1995 | number | level : Ratiorequired : 1 |
| Y1996 | Spending level for 1996 | number | level : Ratiorequired : 1 |
| Y1997 | Spending level for 1997 | number | level : Ratiorequired : 1 |
| Y1998 | Spending level for 1998 | number | level : Ratiorequired : 1 |
| Y1999 | Spending level for 1999 | number | level : Ratiorequired : 1 |
| Y2000 | Spending level for 2000 | number | level : Ratiorequired : 1 |
| Y2001 | Spending level for 2001 | number | level : Ratiorequired : 1 |
| Y2002 | Spending level for 2002 | number | level : Ratiorequired : 1 |
| Y2003 | Spending level for 2003 | number | level : Ratiorequired : 1 |
| Y2004 | Spending level for 2004 | number | level : Ratiorequired : 1 |
| Y2005 | Spending level for 2005 | number | level : Ratiorequired : 1 |
| Y2006 | Spending level for 2006 | number | level : Ratiorequired : 1 |
| Y2007 | Spending level for 2007 | number | level : Ratiorequired : 1 |
| Y2008 | Spending level for 2008 | number | level : Ratiorequired : 1 |
| Y2009 | Spending level for 2009 | number | level : Ratiorequired : 1 |
| Average_Annual_Percent_Growth | Average annual growth rate for spending, 1991-2009 | number | level : Ratio |
Data Preview
| | | | | | | | | | | | | | | | | | | | | | | | | | | | | | | | | | | | | |
| --- | --- | --- | --- | --- | --- | --- | --- | --- | --- | --- | --- | --- | --- | --- | --- | --- | --- | --- | --- | --- | --- | --- | --- | --- | --- | --- | --- | --- | --- | --- | --- | --- | --- | --- | --- | --- |
| Code | Item | Group | Region Number | Region | State | Y1980 | Y1981 | Y1982 | Y1983 | Y1984 | Y1985 | Y1986 | Y1987 | Y1988 | Y1989 | Y1990 | Y1991 | Y1992 | Y1993 | Y1994 | Y1995 | Y1996 | Y1997 | Y1998 | Y1999 | Y2000 | Y2001 | Y2002 | Y2003 | Y2004 | Y2005 | Y2006 | Y2007 | Y2008 | Y2009 | Average Annual Percent Growth |
| 1 | Medicare/Personal Health Care (Millions of Dollars) | United States | 0 | United States | | 36259.82 | 43456.945 | 51060.183 | 58116.255 | 64598.72 | 69794.575 | 74768.55 | 80951.351 | 86404.384 | 98276.57699999999 | 107265.995 | 117280.62400000001 | 132367.853 | 146234.607 | 163430.25699999998 | 179858.49899999998 | 193571.474 | 204202.84100000001 | 202351.234 | 205674.163 | 215863.56100000002 | 238781.208 | 256001.60600000003 | 273772.734 | 300246.723 | 326375.409 | 381722.032 | 407429.669 | 440758.21200000006 | 471259.67799999996 | 9.2 |
| 1 | Medicare/Personal Health Care (Millions of Dollars) | Region | 1 | New England | | 2199.9429999999998 | 2626.579 | 3007.777 | 3389.151 | 3798.917 | 4115.43 | 4251.592000000001 | 4500.737 | 4782.913 | 5512.816999999999 | 6077.27 | 6870.924 | 7797.446999999999 | 8717.013 | 9620.091 | 10684.855 | 11560.817 | 11994.881000000001 | 11680.633999999998 | 11770.153 | 12361.725 | 13597.543 | 14310.559 | 15154.264 | 16517.037 | 17533.295 | 20460.805 | 21876.514 | 23388.13 | 24882.511000000002 | 8.7 |
| 1 | Medicare/Personal Health Care (Millions of Dollars) | State | 1 | New England | Connecticut | 514.638 | 607.05 | 700.685 | 798.665 | 895.574 | 930.4 | 969.808 | 1021.3 | 1161.914 | 1370.415 | 1528.76 | 1708.71 | 1924.121 | 2137.548 | 2384.389 | 2658.361 | 2839.702 | 2936.114 | 2872.4390000000003 | 2888.3 | 3075.638 | 3408.695 | 3630.509 | 3851.0640000000003 | 4257.138 | 4460.572 | 5203.213 | 5478.7480000000005 | 5852.508000000001 | 6149.347 | 8.9 |
| 1 | Medicare/Personal Health Care (Millions of Dollars) | State | 1 | New England | Maine | 178.072 | 218.868 | 250.607 | 287.655 | 298.241 | 302.079 | 305.186 | 344.851 | 368.47900000000004 | 412.02 | 439.725 | 481.736 | 530.168 | 586.197 | 658.482 | 737.693 | 816.183 | 885.1010000000001 | 884.0039999999999 | 899.7819999999999 | 972.857 | 1080.971 | 1130.323 | 1218.812 | 1343.2420000000002 | 1472.384 | 1759.715 | 1918.796 | 2055.7070000000003 | 2216.9570000000003 | 9.1 |
| 1 | Medicare/Personal Health Care (Millions of Dollars) | State | 1 | New England | Massachusetts | 1141.93 | 1365.477 | 1565.6979999999999 | 1771.543 | 2021.6229999999998 | 2232.459 | 2264.846 | 2388.9570000000003 | 2479.585 | 2841.708 | 3148.7490000000003 | 3587.75 | 4095.3140000000003 | 4626.095 | 5059.670999999999 | 5604.749 | 6034.194 | 6163.798000000001 | 5941.713000000001 | 6012.746 | 6207.28 | 6739.834 | 7085.243 | 7466.954000000001 | 8080.023 | 8548.436 | 9860.860999999999 | 10570.986 | 11260.606000000002 | 12035.831 | 8.5 |
| 1 | Medicare/Personal Health Care (Millions of Dollars) | State | 1 | New England | New Hampshire | 114.26100000000001 | 141.42 | 162.343 | 181.75099999999998 | 182.22400000000002 | 209.423 | 234.018 | 253.16099999999997 | 260.563 | 294.012 | 326.839 | 377.523 | 438.533 | 478.18800000000005 | 546.357 | 611.516 | 673.6210000000001 | 726.4639999999999 | 730.025 | 719.574 | 799.745 | 899.875 | 947.4989999999999 | 1045.585 | 1131.0710000000001 | 1213.065 | 1447.255 | 1574.545 | 1716.3410000000001 | 1807.693 | 10.0 |
| 1 | Medicare/Personal Health Care (Millions of Dollars) | State | 1 | New England | Rhode Island | 180.984 | 213.857 | 233.72400000000002 | 244.553 | 304.316 | 334.85400000000004 | 353.231 | 362.72900000000004 | 376.306 | 434.515 | 466.156 | 526.299 | 597.557 | 653.007 | 708.939 | 777.951 | 882.3739999999999 | 956.687 | 926.9939999999999 | 904.346 | 928.09 | 1043.502 | 1070.455 | 1108.975 | 1202.489 | 1289.1 | 1511.53 | 1599.4229999999998 | 1718.991 | 1829.2910000000002 | 8.3 |
| 1 | Medicare/Personal Health Care (Millions of Dollars) | State | 1 | New England | Vermont | 70.058 | 79.907 | 94.721 | 104.984 | 96.94 | 106.215 | 124.50399999999999 | 129.739 | 136.066 | 160.148 | 167.04 | 188.90599999999998 | 211.753 | 235.979 | 262.252 | 294.584 | 314.742 | 326.717 | 325.459 | 345.404 | 378.116 | 424.665 | 446.529 | 462.87300000000005 | 503.074 | 549.738 | 678.2310000000001 | 734.0160000000001 | 783.9780000000001 | 843.3919999999999 | 9.0 |
| 1 | Medicare/Personal Health Care (Millions of Dollars) | Region | 2 | Mideast | | 8041.375 | 9476.99 | 11085.336000000001 | 12755.953000000001 | 14566.989 | 15618.511999999999 | 16772.446 | 18004.154 | 19318.203999999998 | 21644.7 | 23411.776 | 24961.738999999998 | 26987.066000000003 | 29819.47 | 32345.365 | 35023.399 | 37352.405 | 39524.998999999996 | 40218.685 | 41189.203 | 43331.78599999999 | 47471.130999999994 | 50130.508 | 52024.059 | 55528.106 | 60167.225 | 69425.443 | 74349.951 | 79794.16 | 84536.15400000001 | 8.5 |
| 1 | Medicare/Personal Health Care (Millions of Dollars) | State | 2 | Mideast | Delaware | 110.34100000000001 | 112.069 | 128.49200000000002 | 153.194 | 171.475 | 191.923 | 204.52700000000002 | 224.38400000000001 | 240.80200000000002 | 277.556 | 318.139 | 339.135 | 324.459 | 354.32099999999997 | 395.221 | 424.029 | 471.379 | 491.598 | 519.995 | 523.8969999999999 | 567.815 | 649.4830000000001 | 704.24 | 771.433 | 894.35 | 943.6460000000001 | 1099.528 | 1209.1889999999999 | 1362.279 | 1439.996 | 9.3 |