Others titles
Hearing Loss Prevalence in the United States
Hearing Problem Prevalence in the United States
Deafness Prevalence in the United States
Keywords
Hearing Loss Prevalence
Hearing Impairment Prevalence
Hearing Problem Prevalence
Deafness Prevalence
Prevalence of Deafness
US Hearing Loss Prevalence 1976 to 2006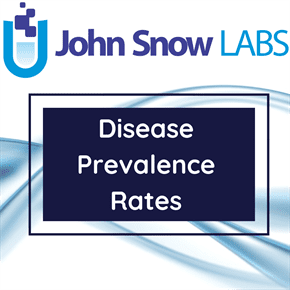 This dataset provides hearing loss prevalence estimates on men and women aged 20-69 from a survey conducted between 1976 and 2006.
Log in to download
Complexity
Get The Data
For getting access to data download links please read and accept the end-user license agreement.
Your Data License
Research

Non-Commercial, Share-Alike, Attribution

Free Forever

Commercial

Commercial Use, Remix & Adapt, White Label Log in to download
Description
This dataset was from a study published in the American Journal of Epidemiology, titled, "Tracking Population Health Based on Self-reported Impairments: Trends in the Prevalence of Hearing Loss in US Adults, 1976–2006." This study conducted interviews and hearing loss tests from four nationally representative surveys between 1976 and 2006 on men and women aged 20-69. The research team developed a methodology for standardizing the surveys and used all available data to find the true trend in hearing loss reduction.
Results showed that there is significant underreporting or overreporting of hearing loss was observed, with various patterns of bias across age groups and surveys. Hearing loss prevalence was stable in both sexes in the early 2000s. Tracking the prevalence of hearing loss over time is essential for formulation and evaluation of policies to improve hearing status in the population. In addition, strategies to promote prevention of hearing loss at work and in communities are to reducing the burden of hearing loss.
About this Dataset
Data Info
| | |
| --- | --- |
| Date Created | 2009-12-31 |
| Last Modified | 2017-09-06 |
| Version | 2017-09-06 |
| Update Frequency | Never |
| Temporal Coverage | 1976-01 to 2011-12 |
| Spatial Coverage | United States |
| Source | John Snow Labs; Institute for Health Metrics and Evaluation (IHME), Global Health Data Exchange; |
| Source License URL | |
| Source License Requirements | N/A |
| Source Citation | N/A |
| Keywords | Hearing Loss Prevalence, Hearing Impairment Prevalence, Hearing Problem Prevalence, Deafness Prevalence, Prevalence of Deafness |
| Other Titles | Hearing Loss Prevalence in the United States, Hearing Problem Prevalence in the United States, Deafness Prevalence in the United States |
Data Fields
| Name | Description | Type | Constraints |
| --- | --- | --- | --- |
| Year | Year where hearing loss prevalence where estimated on men and women aged 20-69 from a survey conducted between 1976 and 2006. | date | - |
| Sex | Sex where hearing loss prevalence where estimated on men and women aged 20-69 from a survey conducted between 1976 and 2006. | string | - |
| Mean_Hearing_Loss_Prevalence_Before_Correction | Mean hearing prevalence before correction | number | level : Ratio |
| Mean_Hearing_Loss_Prevalence_Before_Correction_Lower_Bound | Lower bound of mean hearing prevalence before correction | number | level : Ratio |
| Mean_Hearing_Loss_Prevalence_Before_Correction_Upper_Bound | Upper bound of mean hearing prevalence before correction | number | level : Ratio |
| Mean_Hearing_Loss_Prevalence_After_Correction | Mean hearing prevalence after correction | number | level : Ratio |
| Mean_Hearing_Loss_Prevalence_After_Correction_Lower_Bound | Lower bound of Mmean hearing prevalence after correction | number | level : Ratio |
| Mean_Hearing_Loss_Prevalence_After_Correction_Upper_Bound | Upper bound of mean hearing prevalence after correction | number | level : Ratio |
Data Preview
| | | | | | | | |
| --- | --- | --- | --- | --- | --- | --- | --- |
| Year | Sex | Mean Hearing Loss Prevalence Before Correction | Mean Hearing Loss Prevalence Before Correction Lower Bound | Mean Hearing Loss Prevalence Before Correction Upper Bound | Mean Hearing Loss Prevalence After Correction | Mean Hearing Loss Prevalence After Correction Lower Bound | Mean Hearing Loss Prevalence After Correction Upper Bound |
| 1978 | Men | 9.83 | 8.95 | 10.79 | 9.58 | 7.77 | 11.79 |
| 1979 | Men | 10.64 | 9.8 | 11.55 | 10.13 | 8.28 | 12.27 |
| 1980 | Men | 10.85 | 9.98 | 11.79 | 10.25 | 8.26 | 12.48 |
| 1981 | Men | 10.79 | 9.92 | 11.72 | 10.2 | 8.36 | 12.67 |
| 1982 | Men | 12.05 | 11.09 | 13.08 | 11.59 | 9.46 | 14.14 |
| 1983 | Men | 12.29 | 11.31 | 13.34 | 11.84 | 9.89 | 14.44 |
| 1984 | Men | 11.85 | 11.04 | 12.7 | 10.63 | 8.73 | 13.03 |
| 1985 | Men | 12.64 | 11.59 | 13.77 | 12.01 | 9.99 | 14.67 |
| 1986 | Men | 11.9 | 10.82 | 13.08 | 11.33 | 9.24 | 14.03 |
| 1987 | Men | 11.91 | 11.09 | 12.78 | 11.54 | 9.54 | 13.93 |