Others titles
Water Consumption in New York City
Report on Water Consumption in the New York City
Keywords
New York City Water Census
NY Large Upstate Reservoirs
Healthy Living
NYC Water Consumption
DEP Datasets
Environment
Water Consumption
Water Consumption Report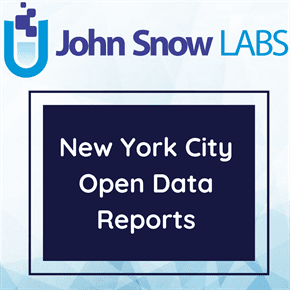 This dataset is based on New York City Census population and contains per year information on water consumption in the New York City Water Supply System.
Log in to download
Complexity
Get The Data
For getting access to data download links please read and accept the end-user license agreement.
Your Data License
Research

Non-Commercial, Share-Alike, Attribution

Free Forever

Commercial

Commercial Use, Remix & Adapt, White Label Log in to download
Description
New York City drinking water is world-renowned for its quality. Each day, more than 1 billion gallons of fresh, clean water is delivered from large upstate reservoirs—some more than 125 miles from the City to the taps of nine million customers throughout New York state.
Just less than 9 billion gallons of water are withdrawn each day from the lakes, rivers, streams, estuaries and groundwaters of New York State (excluding Nassau and Suffolk counties) for uses that include public supply, thermoelectric power generation, agriculture, commercial/industrial, recreational and more.
Thermoelectric power is by far the most significant of all water use categories, accounting for more than 70% of total water withdrawn. Public water supply accounts for the next largest use at 20%. Five percent of water used is for industrial and commercial purposes. Agricultural water use comes to less than 1% of state-wide water use.
Water is a valuable limited resource that must be used efficiently in order to meet the challenge of supporting the varied and increasing water uses of New Yorkers. They use water for drinking, irrigation, producing electricity, cooking, manufacturing industrial products, cleaning, and more. Large and small users alike must take part in reducing their consumption of this vital resource. Conserving water saves energy and money, helps protect and preserve the environment, and helps meet future needs.
About this Dataset
Data Info
| | |
| --- | --- |
| Date Created | 2015-02-04 |
| Last Modified | 2022-05-10 |
| Version | 2022-05-10 |
| Update Frequency | Annual |
| Temporal Coverage | 1979-2021 |
| Spatial Coverage | New York City |
| Source | John Snow Labs; Department of Environmental Protection (DEP), Data City of New York; |
| Source License URL | |
| Source License Requirements | N/A |
| Source Citation | N/A |
| Keywords | New York City Water Census, NY Large Upstate Reservoirs, Healthy Living, NYC Water Consumption, DEP Datasets, Environment, Water Consumption |
| Other Titles | Water Consumption in New York City, Report on Water Consumption in the New York City |
Data Fields
| Name | Description | Type | Constraints |
| --- | --- | --- | --- |
| Year | Data collection year | date | - |
| New_York_City_Population | New York City Population | integer | level : Nominal |
| Water_Consumption_in_Million_Gallons_Per_Day | Water consumption by New York City measured in million gallons per day. | number | level : Ratio |
| Water_Consumption_in_Gallons_Per_Person_Per_Day | Water consumption per person measured in gallons per day | number | level : Ratio |
Data Preview
| | | | | | | | | | | | | | | | | | |
| --- | --- | --- | --- | --- | --- | --- | --- | --- | --- | --- | --- | --- | --- | --- | --- | --- | --- |
| Borough | NTA Name | Site Name | Site Address | Hosted By | Open Month | Day Hours | Notes | Website | Boro CD | Council District | CT 2010 | BBL | BIN | Latitude | Longitude | Police Precinct | Object ID |
| Queens | Elmhurst | St. James Compost | 86-02 Broadway, Elmhurst, NY 11373 | Volunteers at St. James Compost | Year Round | Every day from 9:00AM - 6:00PM | | https://www.instagram.com/stjamescompost/ | 404 | 25 | | | | 40.738332 | -73.8777581 | | 8 |
| New York | Lower East Side | Down to Earth Garden | 546 East 12th St | Down to Earth Garden | Year Round | Tuesday: 1:30 to 3:30pm | We accept potted plants, clippings and flowers but please keep them separate from food scraps. | downtoearthgarden.org/ | 103 | 2 | 34.0 | | | 40.7281 | -73.979 | 9.0 | 139 |
| New York | SoHo-TriBeCa-Civic Center-Little Italy | WEATHER CLOSURE 1/29: Tribeca Greenmarket | Tribeca Greenmarket | GrowNYC | Year Round | Saturdays 8:00AM - 1:00PM | | | 101 | 1 | | | | 40.717424 | -74.010793 | | 70 |
| Richmond | Stapleton-Rosebank | WEATHER CLOSURE 1/29: Staten Island Urban Center | 208 Bay Street | Staten Island Urban Center | Year Round | Saturdays 11:00 AM - 1:30 PM | Not accepted: meat, bones, dairy | www.siurbancenter.org | 501 | 49 | 21.0 | 5004980066.0 | 5013259.0 | 40.6369271 | -74.07670909999999 | 120.0 | 107 |
| Queens | South Jamaica | Discovery Community Garden | 108-56 Union Hall St Jamaica, NY 11433 | NYC Compost Project Hosted by Big Reuse | Year Round | Mondays, 12-2PM | No meat. No BPI-Certified Products. | https://www.bigreuse.org/service/compost/ | 412 | 28 | | | | 40.694498700000004 | -73.79131590000001 | | 208 |
| Richmond | Todt Hill-Emerson Hill-Heartland Village-Lighthouse Hill | Grace Foundation | 460w Brielle Avenue | Grace Foundation | Year Round | Mondays 9 AM - 12 PM | Not accepted: meat, bones, or dairy | graceofny.org | 502 | 50 | 181.0 | 5009550100.0 | 5000000.0 | 40.591211 | -74.13207340000001 | 122.0 | 120 |
| New York | Hudson Yards-Chelsea-Flatiron-Union Square | Hudson River Park's Pier 76 at W. 34th St. | Pier 76 at 34th Street and 12th Ave outside of compost yard South of 34th St | Staff at Hudson River Park | Year Round | Every day 7:00 am - 7:00 pm | Not accepted: meat, bones, or dairy | https://hudsonriverpark.org/the-park/sustainability/community-compost-program/ | 104 | 3 | | | | 40.756032 | -74.006046 | | 38 |
| Kings | Carroll Gardens-Columbia Street-Red Hook | Christ Church Community Compost | 326 Clinton Street | Volunteers at Christ Church | Year Round | Sundays from 9:00AM-10:00AM; Wednesdays from 7:00PM-8:00PM | Only accepting fruits, vegetables, coffee, tea, and nuts | www.christchurchcobblehill.net | 306 | 39 | 67.0 | 3003240036.0 | 3003899.0 | 40.685959999999994 | -73.99701 | 76.0 | 93 |
| Kings | Park Slope-Gowanus | WEATHER CLOSURE 1/29: Grand Army Plaza Greenmarket | Flatbush Ave & Eastern Pkwy, north of the arch | GrowNYC | Year Round | Saturdays, 8AM-2PM | No Meat, Fish, and Dairy. No BPI-Certified Compostable Plastic Products. | grownyc.org/compost | 355 | 39 | | | | 40.673438 | -73.969814 | | 203 |
| Queens | Glendale | Glendale Community Garden | 74-10 88th St, Glendale, NY 11385 | Volunteers at Glendale Community Garden | Year Round | Saturdays & Sundays 11:00AM - 4:00PM | Not accepting: meat, bones, or dairy | | 405 | 30 | | | | 40.707547 | -73.864884 | | 88 |