John Snow Labs is emerging as the clear industry leader for state-of-the-art NLP in healthcare.
We cannot recommend a better way to apply the most current, accurate, and scalable technology to your natural language understanding challenges today.
Clinical Entity Recognition
Algorithms
Extract Knowledge
Entity Linker
Entity Disambiguator
Document Classifier
Contextual Parser
Split Text
Sentence Detector
Deep Sentence Detector
Tokenizer
nGram Generator
Clinical Grammar
Stemmer
Lemmatizer
Part of Speech Tagger
Dependency Parser
Clinical Entity Linking
Suspect diabetes
SNOMED-CT:
473127005
Lisinopril 10 MG
RxNorm:
316151
Hyponatremia
ICD-10:
E87.1
Algorithms
De-Identity Text
Structured Data
Unstructured Text
Obfuscator
Generalizer
Clean Medical Text
Spell Checking
Spell Correction
Normalizer
Stopword Cleaner
Find in Text
Text Matcher
Regex Matcher
Date Matcher
Chunker
Assertion Status
Fever and sore throat
PRESENT
Father with Alzheimer
FAMILY
Content
Medical Transformers
JSL-BERT-ClinicalBioBERTGloVe-MedGloVe-ICD-O
Content
Linked Medical Terminologies
SNOMED-CTCPTICD-10-CMRxNormICD-10-PCSICD-O
50+ Pretrained Models
Clinical:
Signs, Symptoms, Treatments, Procedures, Tests, Labs
Anatomy:
Organ, Subdivision, Cell, Structure
Biological:
Organism, Tissue, Gene, Chemical
Demographics:
Age, Gender, Vital Signs, Smoking Indicators
Drugs:
Name, Dosage, Strength, Route, Duration, Frequency
Sensitive Data:
Patient Name, Address, Dates, Providers, Identifiers
Trainable & Tunable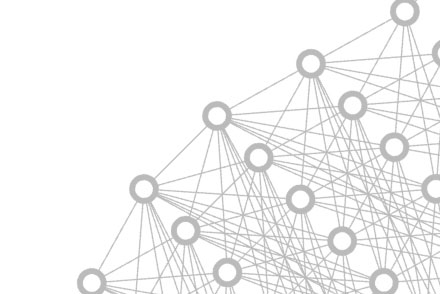 Scalable to a Cluster

Fast Inference
Hardware Optimized


Community

Spark NLP for Healthcare in action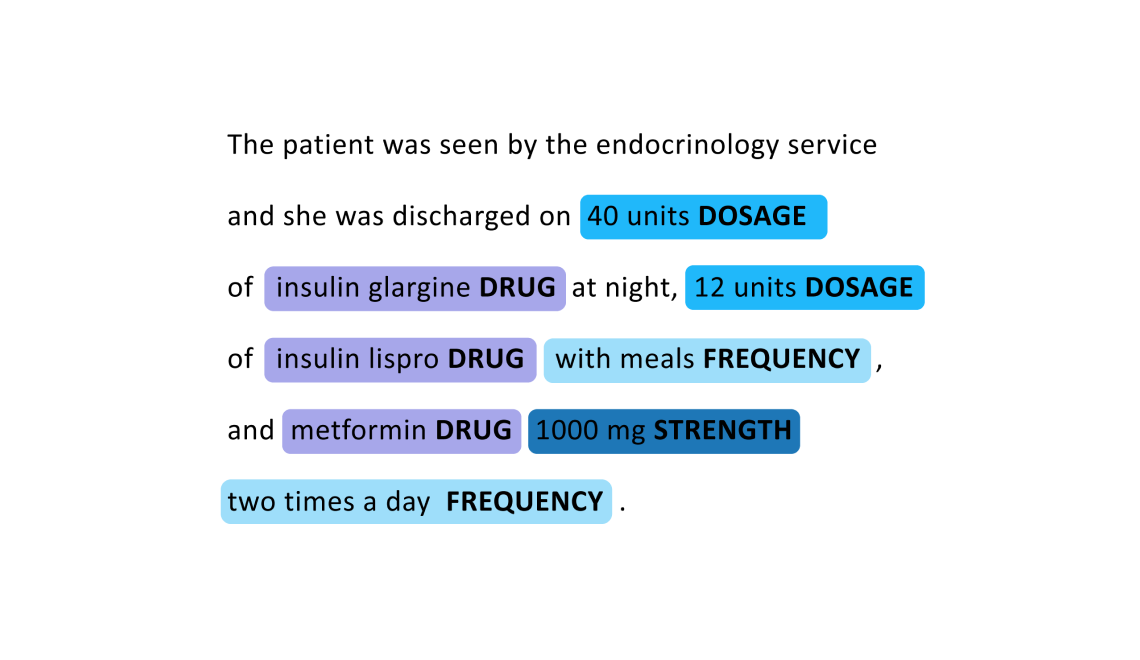 Clinical Entity Recognition
Clinical Entity Linking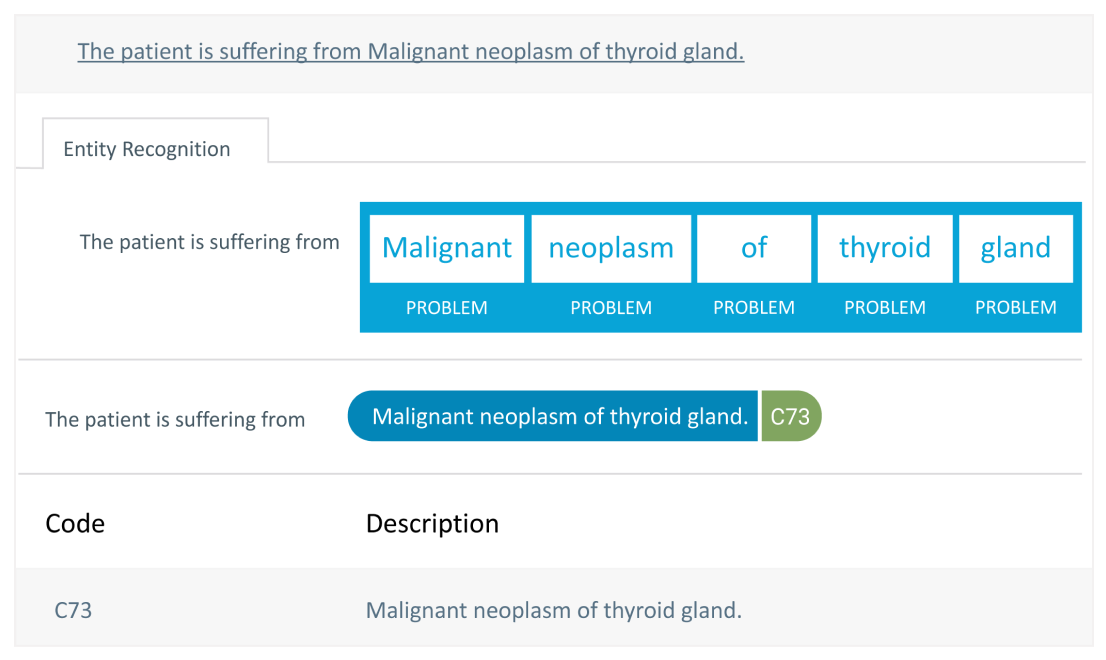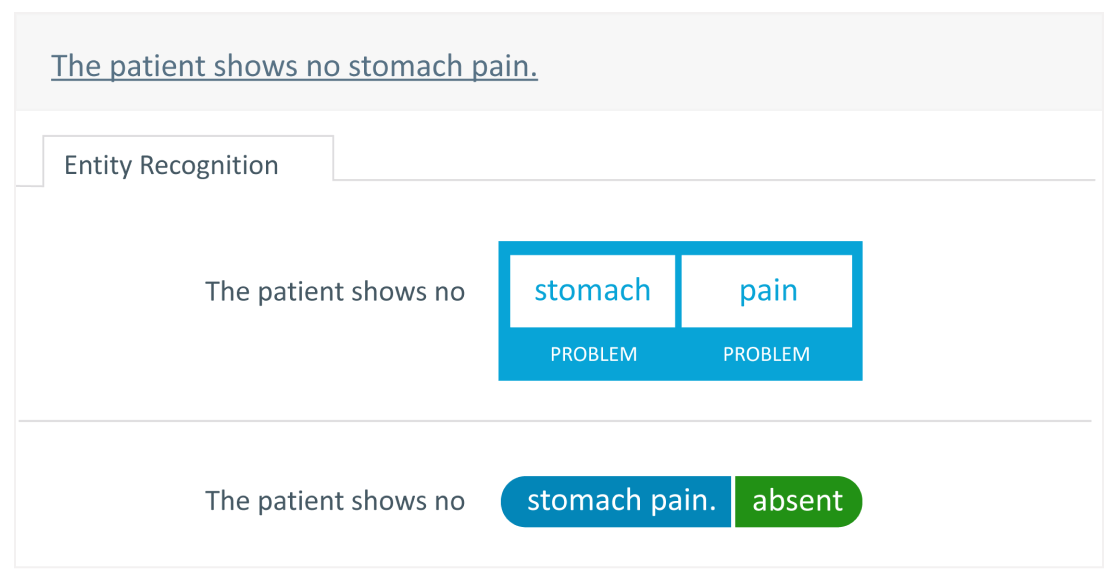 Assertion Status
De-Identification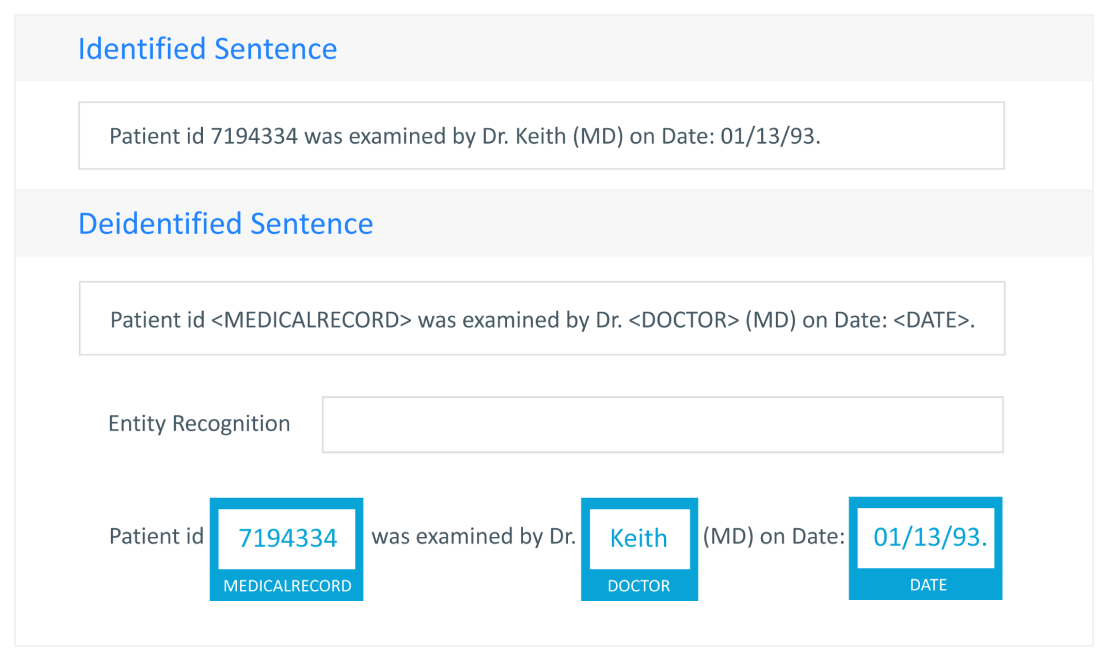 State Of The Art Accuracy
Production-Grade, Fast & Trainable Implementation of State-of-the-Art Biomedical NLP Research
"BERT: Pre-training of Deep Bidirectional Transformers for Language Understanding", Jacob Devlin, Ming-Wei Chang, Kenton Lee, Kristina Toutanova, CoRR, 2018
"Entity Recognition from Clinical Texts via Recurrent Neural Network", Liu et al., BMC Medical Informatics & Decision Making, July 2017.
"CNN-based ranking for biomedical entity normalization", Li et al., BMC Bioinformatics, October 2017.
"Neural Networks For Negation Scope Detection", Fancellu et al., In Proceedings of the 54th Annual Meeting of the Association for Computational Linguistics, 2016.
"How to Train Good Word Embeddings for Biomedical NLP, Billy Chiu, Gamal Crichton", Anna Korhonen, Sampo Pyysalo, Proceedings of the 15th Workshop on Biomedical Natural Language Processing, 2016
Proven success across healthcare