Others titles
Cancer Diagnosed in Adults- Survival Rate of England 2011 - 2015
21 Most Common Cancers Diagnosed in Adults of England – Survival Rate 2011 - 2015
Adults (Aged 15-99 Years) Caer diagnosed in England – 2011 -2016
Keywords
Cancer Survival Rates
Cancer Survival Rates By Type
Breast Cancer Survival Rate
Prostate Cancer Survival Rate
Liver Cancer Survival Rate
Lung Cancer Survival Rate
Brain Cancer Survival Rate
Adult Cancer Survival in England 2013 to 2017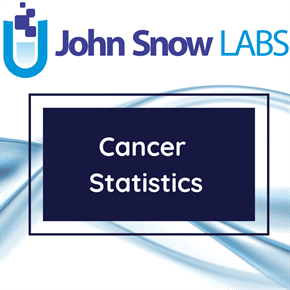 This dataset includes information regarding Cancer survival in England where adults aged 15 to 99 were diagnosed between 2013 and 2017 and followed up to 2018. When the data for this report were extracted for analysis on 11 August 2019, cancer registrations in 2017 were believed to be at least 98% complete, and the vital status for each patient at 31 December 2017 was known for at least 99% of cancers registered between 2013 and 2017.
Log in to download
Complexity
Get The Data
For getting access to data download links please read and accept the end-user license agreement.
Your Data License
Research

Non-Commercial, Share-Alike, Attribution

Free Forever

Commercial

Commercial Use, Remix & Adapt, White Label Log in to download
Description
The Office for National Statistics (ONS) is the UK's largest independent producer of official statistics and is the recognized national statistical institute for the UK has collected and published cancer survival rate in England. Dataset includes one to five-year and predicted 10 year age standardized net survival estimates for adults (aged 15-99 years) diagnosed in England with one of the 21 most common cancers.
For the predicted estimates, they applied rules restricting the analyses to cancers and periods of follow-up for which sufficient data were available to make robust estimates of survival. This is because survival estimates are unstable when there are few patients at risk initially and when the number at risk drops sharply over time. Survival at a certain time since diagnosis is only reported if at least 10 patients were alive at that time; and if there were at least 5 events in either the years before or the years after; additionally, at least one event in the years before this time is required.
About this Dataset
Data Info
| | |
| --- | --- |
| Date Created | 2017-06-29 |
| Last Modified | 2019-08-11 |
| Version | 2019-08-11 |
| Update Frequency | Irregular |
| Temporal Coverage | 2013 to 2017 |
| Spatial Coverage | United Kingdom |
| Source | John Snow Labs; Office for National Statistics; |
| Source License URL | |
| Source License Requirements | N/A |
| Source Citation | N/A |
| Keywords | Cancer Survival Rates, Cancer Survival Rates By Type, Breast Cancer Survival Rate, Prostate Cancer Survival Rate, Liver Cancer Survival Rate, Lung Cancer Survival Rate, Brain Cancer Survival Rate |
| Other Titles | Cancer Diagnosed in Adults- Survival Rate of England 2011 - 2015, 21 Most Common Cancers Diagnosed in Adults of England – Survival Rate 2011 - 2015, Adults (Aged 15-99 Years) Caer diagnosed in England – 2011 -2016 |
Data Fields
| Name | Description | Type | Constraints |
| --- | --- | --- | --- |
| Cancer_Type | Group of diseases involving abnormal cell growth with the potential to invade or spread to other parts of the body | string | - |
| ICD_10_Code | ICD 10 Code for Adult Cancer | string | - |
| Gender | State of being male or female and both are the sum of male and female | string | - |
| Age_Group | Age group of the participants to the survey | string | - |
| Age_Standardized | Technique that used to allow populations to be compared when the age profiles of the populations are quite different | string | - |
| Number_Of_Patients | Number of Patients diagnosed with cancer | number | level : Ratio |
| One_Year_Survival_Percentage | One year age-standardized net survival percentage | number | level : Ratio |
| First_Year_Lower_95pct_Confidence_Intervals | Estimated range of values which is likely to include an unknown population | number | level : Ratio |
| First_Year_Upper_95pct_Confidence_Intervals | Estimated range of values which is likely to include an unknown population | number | level : Ratio |
| Five_Year_Survival_Percentage | Five year age-standardized net survival percentage | number | level : Ratio |
| Fifth_Year_Lower_95pct_Confidence_Intervals | Estimated range of values which is likely to include an unknown population | number | level : Ratio |
| Fifth_Year_Upper_95pct_Confidence_Intervals | Estimated range of values which is likely to include an unknown population | number | level : Ratio |
| Ten_Year_Survival_Percentage | Ten year age-standardized net survival percentage | number | level : Ratio |
| Tenth_Year_Lower_95pct_Confidence_Intervals | Estimated range of values which is likely to include an unknown population | number | level : Ratio |
| Tenth_Year_Upper_95pct_Confidence_Intervals | Estimated range of values which is likely to include an unknown population | number | level : Ratio |
Data Preview
| | | | | | | | | | | | | | | |
| --- | --- | --- | --- | --- | --- | --- | --- | --- | --- | --- | --- | --- | --- | --- |
| Cancer Type | ICD 10 Code | Gender | Age Group | Age Standardized | Number Of Patients | One Year Survival Percentage | First Year Lower 95pct Confidence Intervals | First Year Upper 95pct Confidence Intervals | Five Year Survival Percentage | Fifth Year Lower 95pct Confidence Intervals | Fifth Year Upper 95pct Confidence Intervals | Ten Year Survival Percentage | Tenth Year Lower 95pct Confidence Intervals | Tenth Year Upper 95pct Confidence Intervals |
| Anus | C21 | Men | True | 15-99 | 3429 | 79.8 | 78.2 | 81.5 | 53.9 | 51.2 | 56.7 | | | |
| Anus | C21 | Men | False | 15-99 | 3429 | 81.6 | 80.1 | 83.0 | 56.5 | 54.2 | 58.9 | 52.8 | 48.4 | 57.3 |
| Anus | C21 | Men | | 15-44 | 261 | 91.6 | 87.8 | 95.3 | 78.3 | 72.0 | 84.6 | 68.4 | 54.5 | 82.4 |
| Anus | C21 | Men | | 45-54 | 579 | 91.5 | 89.1 | 94.0 | 66.2 | 61.5 | 70.9 | | | |
| Anus | C21 | Men | | 55-64 | 864 | 88.2 | 85.8 | 90.6 | 63.4 | 59.3 | 67.5 | | | |
| Anus | C21 | Men | | 65-74 | 921 | 80.5 | 77.6 | 83.3 | 55.5 | 51.3 | 59.8 | 50.6 | 43.5 | 57.8 |
| Anus | C21 | Men | | 75-99 | 804 | 66.8 | 63.1 | 70.6 | 38.6 | 33.0 | 44.3 | 39.2 | 26.6 | 51.9 |
| Anus | C21 | Women | | 15-44 | 457 | 94.5 | 92.1 | 96.8 | 77.7 | 72.9 | 82.4 | | | |
| Anus | C21 | Women | | 45-54 | 1191 | 95.6 | 94.3 | 96.9 | 80.3 | 77.3 | 83.2 | 70.9 | 65.3 | 76.5 |
| Anus | C21 | Women | | 55-64 | 1683 | 94.0 | 92.7 | 95.3 | 77.0 | 74.3 | 79.7 | 66.7 | 61.3 | 72.0 |