Others titles
Education Development in New York
Development Opportunities to School
Keywords
School Program Advantages
Advantage After School Program
Programs During School Breaks
School Programs
After School Programs
After School
Advantage After School Program Services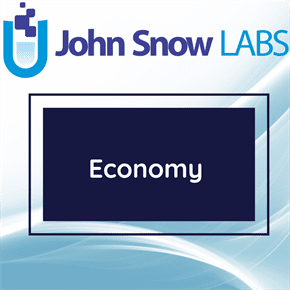 This dataset includes the data elements that will help the public learn about the agencies currently contracting with New York State to provide Advantage After School Program services.
Log in to download
Complexity
Get The Data
For getting access to data download links please read and accept the end-user license agreement.
Your Data License
Research

Non-Commercial, Share-Alike, Attribution

Free Forever

Commercial

Commercial Use, Remix & Adapt, White Label Log in to download
Description
Advantage After School Programs (AASP) provides quality youth development opportunities to school-age children and youth for three hours directly after school. Research shows that children who participate in quality after school programs have higher school attendance and academic achievement, are less likely to be involved in risky behaviors during the afterschool hours. AASPs are supported by school, community, public and private partnerships. AASPs offer a broad range of educational, recreational and culturally age-appropriate activities that integrate what happens in the school day. AASPs also provide working parents with a safe place for their children. Youth and family involvement in program planning and implementation is a key component. Programs operate five-days-a-week during the regular school year and may elect to operate during school breaks. Programs may also extend hours into the evening hours, particularly when serving older adolescents.
About this Dataset
Data Info
| | |
| --- | --- |
| Date Created | 2015-03-04 |
| Last Modified | 2023-02-09 |
| Version | 2023-02-09 |
| Update Frequency | Annual |
| Temporal Coverage | 2019-2024 |
| Spatial Coverage | New York |
| Source | John Snow Labs; Data City of New York; |
| Source License URL | |
| Source License Requirements | N/A |
| Source Citation | N/A |
| Keywords | School Program Advantages, Advantage After School Program, Programs During School Breaks, School Programs, After School Programs, After School |
| Other Titles | Education Development in New York, Development Opportunities to School |
Data Fields
| Name | Description | Type | Constraints |
| --- | --- | --- | --- |
| Contract_Start_Date | The start date of the contract | date | - |
| Contract_End_Date | The end date of the contract | date | - |
| Round_Number | Identifies which procurement the contracts resulted from | integer | level : Nominal |
| Contract_Number | Unique ID for an Advantage After School Contract, * indicates this contract has more than one AASP location | string | - |
| Contract_Amount | Dollar amount of Contract | number | - |
| Is_Elementary_School_Serves_Children | Identifies whether contractor serves Elementary school children (True="Yes") | boolean | - |
| Is_Middle_School_Serves_Children | Identifies whether contractor serves Middle school children (True="Yes") | boolean | - |
| Is_High_School_Serves_Children | Identifies whether contractor serves High school children (True="Yes") | boolean | - |
| MADA_for_Site | Identifies the Maximum average daily attendance program is contracted to serve | integer | level : Ratio |
| Agency | Name of Advantage After School Contractor (DBA or Legal Entity Name) | string | - |
| Site_Name | Name of the location of the actual site of the Advantage After School Program | string | - |
| Street_Address | Street address of the location of the Advantage After School Program site | string | - |
| City | City Name | string | - |
| ZIP_Code | Zip Code (5 digits) or Zip Plus 4 (9 digits) | integer | level : Nominal |
Data Preview
| | | | | | | | | | | | | | |
| --- | --- | --- | --- | --- | --- | --- | --- | --- | --- | --- | --- | --- | --- |
| Contract Start Date | Contract End Date | Round Number | Contract Number | Contract Amount | Is Elementary School Serves Children | Is Middle School Serves Children | Is High School Serves Children | MADA for Site | Agency | Site Name | Street Address | City | ZIP Code |
| 2019-09-01 | 2024-08-31 | 10 | C028640 | 280000.0 | True | | | 100 | New York Center for Interpersonal Development, Inc. | Stapleton Lighthouse Community School (PS78) | 100 Tompkins Ave | Staten Island | 10304 |
| 2019-09-01 | 2024-08-31 | 10 | C028686 | 280000.0 | True | | | 80 | THE CHILDRENS AID SOCIETY | Children's Aid at P.S. 8 Luis Belliard | 465 WW. 167th St. | New York | 10032 |
| 2019-09-01 | 2024-08-31 | 10 | C028660 | 280000.0 | | True | | 60 | Uniondale Community Council Inc | Lawrence Road Middle School (T.A.S.K.S.) Teens After-School Knowledge and Skills | 50 Lawrence Road | Hempstead | 115060 |
| 2019-09-01 | 2024-08-31 | 10 | C028576 | 280000.0 | True | True | | 90 | CIRCULO DE LA HISPANIDAD | Cirulo de la Hispanidad Partners 1 | 605 Peninsula Blvd. | Hempstead | 11550 |
| 2019-09-01 | 2024-08-31 | 10 | C028652 | 280000.0 | True | | | 70 | MASPETH TOWN HALL, INC | Maspeth Town Hall @ PS 305 | 360/378 Seneca Avenue | Ridgewood | 11385 |
| 2019-09-01 | 2024-08-31 | 10 | C028711 | 270000.0 | True | | | 135 | Change for Kids Inc | PS 21 | 168 Hooker Pl. | Staten Island | 10303 |
| 2019-09-01 | 2024-08-31 | 10 | C028671 | 280000.0 | True | | | 70 | School Settlement Association Corporation | PS 16 Leonard Dunkly | 157 Wilson Street | Brooklyn | 11211 |
| 2019-09-01 | 2024-08-31 | 10 | C028579 | 280000.0 | True | | | 140 | CHILD CENTER OF NY | P.S. 182: Samantha Smith | 153-27 88th Avenue | Jamaica | 11432 |
| 2019-09-01 | 2024-08-31 | 10 | C028674 | | | True | | 70 | Sports & Arts in Schools Foundation Inc. | MS 581 (East Flatbush Community Research School) | 905 Winthrop Street | Brooklyn | 11203 |
| 2019-09-01 | 2024-08-31 | 10 | C028708 | 200000.0 | | | True | 60 | South Asian Youth Action | SAYA Elmhurst Center | 54-05 Seabury Street | Elmhurst | 11373 |