Others titles
Ambulatory Surgical Center Hospital Transfer Quality Reporting by State
Ambulatory Center Surgical Quality Reporting by State
Ambulatory Patient Surgical Center Quality Reporting by State
Ambulatory Surgical Center Quality Measures Reporting by State
Keywords
Hospital Transfers
Ambulatory Centers
Ambulatory Patients
Quality Measures
Hospital Reporting
Ambulatory Facility Reporting
ASC Eligibility
Ambulatory Surgical Center Payments
US Ambulatory Centers
Ambulatory Surgical Center Quality Reporting by State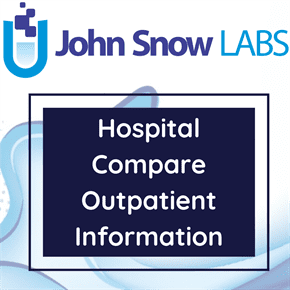 The Ambulatory Surgical Center Quality Reporting (ASCQR) Program seeks to make care safer and more efficient through quality reporting. ASCs eligible for this program may have their Medicare payments reduced if they do not report data for these measures. This dataset describes the State level healthcare results for Ambulatory Surgical Center Quality Reporting Program measures.
Log in to download
Complexity
Get The Data
For getting access to data download links please read and accept the end-user license agreement.
Your Data License
Research

Non-Commercial, Share-Alike, Attribution

Free Forever

Commercial

Commercial Use, Remix & Adapt, White Label Log in to download
Description
The Ambulatory Surgical Center Quality Reporting (ASCQR) Program dataset reports quality measures for care provided in an ambulatory surgical center (ASC) setting. This dataset provides state-level healthcare results for ASCQR Program measures. It is a pay-for-reporting, quality data program for standardized measures. ACSs are healthcare facilities that perform surgeries and procedures outside the hospital setting. The ASCQR Program was started by Centers for Medicare & Medicaid Services (CMS) to promote higher quality, more efficient healthcare for Medicare beneficiaries through data reporting, quality improvement, and measure alignment with other clinical care settings. ASCs that participate in the program and meet program requirements are rewarded based on the quality of care that they provide to patients. The program operates by (1) awarding ASCs that meet program requirements with an annual payment, and (2) reducing the annual payment by two percent for ASCs that do not participate in the program, or fail to meet program requirements for the seven ASC measures.
About this Dataset
Data Info
| | |
| --- | --- |
| Date Created | 2015-07-28 |
| Last Modified | 2023-07-05 |
| Version | 2023-07-05 |
| Update Frequency | Quarterly |
| Temporal Coverage | 2022 |
| Spatial Coverage | United States |
| Source | John Snow Labs; Centers for Medicare & Medicaid Services (CMS); |
| Source License URL | |
| Source License Requirements | N/A |
| Source Citation | N/A |
| Keywords | Hospital Transfers, Ambulatory Centers, Ambulatory Patients, Quality Measures, Hospital Reporting, Ambulatory Facility Reporting, ASC Eligibility, Ambulatory Surgical Center Payments, US Ambulatory Centers |
| Other Titles | Ambulatory Surgical Center Hospital Transfer Quality Reporting by State, Ambulatory Center Surgical Quality Reporting by State, Ambulatory Patient Surgical Center Quality Reporting by State, Ambulatory Surgical Center Quality Measures Reporting by State |
Data Fields
| Name | Description | Type | Constraints |
| --- | --- | --- | --- |
| State_Abbreviation | The two-letter abbreviations of the state in the mailing address of the ambulatory center. | string | required : 1 |
| Year | Indicates the reporting year. | date | - |
| Average_ASC9_State_Rate | Average value of state measure rate for ASC9. | number | level : Ratio |
| Median_ASC9_State_Rate | Median value of state measure rate for ASC9. | number | level : Ratio |
| Average_ASC11_State_Rate | Average value of patients at the state level aged 18 years and older who had cataract surgery and had improvement in visual function achieved within 90 days following the cataract surgery, based on completing a pre-operative and post-operative visual function survey. | number | level : Ratio |
| Median_ASC11_State_Rate | Median value of patients at the state level aged 18 years and older who had cataract surgery and had improvement in visual function achieved within 90 days following the cataract surgery, based on completing a pre-operative and post-operative visual function survey. | number | level : Ratio |
| ASC12_Better | Indicates the "Better" at the state-level rate of risk-standardized, all-cause, unplanned hospital visits within 7 days of an outpatient colonoscopy among Medicare Fee-for-Service (FFS) patients aged 65 years and older. | integer | level : Ratio |
| ASC12_No_Different | Indicates the "No Different" at the state-level rate of risk-standardized, all-cause, unplanned hospital visits within 7 days of an outpatient colonoscopy among Medicare Fee-for-Service (FFS) patients aged 65 years and older. | integer | level : Ratio |
| ASC12_Worse | Indicates the "Worse" at the state-level rate of risk-standardized, all-cause, unplanned hospital visits within 7 days of an outpatient colonoscopy among Medicare Fee-for-Service (FFS) patients aged 65 years and older. | integer | level : Ratio |
| ASC12_Too_Small | Indicates the "Too Small" at the state-level rate of risk-standardized, all-cause, unplanned hospital visits within 7 days of an outpatient colonoscopy among Medicare Fee-for-Service (FFS) patients aged 65 years and older. | integer | level : Ratio |
| Average_ASC13_State_Rate | Average value of state measure rate for ASC13. | number | level : Ratio |
| Median_ASC13_State_Rate | Median value of state measure rate for ASC13. | number | level : Ratio |
| Average_ASC14_State_Rate | Average value of state measure rate for ASC14. | number | level : Ratio |
| Median_ASC14_State_Rate | Median value of state measure rate for ASC14. | number | level : Ratio |
| ASC17_Better | Indicates the "Better" at the state-level rate of Hospital Visits after Orthopedic Ambulatory Surgical Center Procedures. | integer | level : Ratio |
| ASC17_No_Different | Indicates the "No Different" at the state-level rate of Hospital Visits after Orthopedic Ambulatory Surgical Center Procedures. | integer | level : Ratio |
| ASC17_Worse | Indicates the "Worse" at the state-level rate of Hospital Visits after Orthopedic Ambulatory Surgical Center Procedures. | integer | level : Ratio |
| ASC17_Too_Small | Indicates the "Too Small" at the state-level rate of Hospital Visits after Orthopedic Ambulatory Surgical Center Procedures. | integer | level : Ratio |
| ASC18_Better | Indicates the "Better" at the state-level rate of Hospital Visits after Urology Ambulatory Surgical Center Procedures. | integer | level : Ratio |
| ASC18_No_Different | Indicates the "No Different" at the state-level rate of Hospital Visits after Urology Ambulatory Surgical Center Procedures. | integer | level : Ratio |
| ASC18_Worse | Indicates the "Worse" at the state-level rate of Hospital Visits after Urology Ambulatory Surgical Center Procedures. | integer | level : Ratio |
| ASC18_Too_Small | Indicates the "Too Small" at the state-level rate of Hospital Visits after Urology Ambulatory Surgical Center Procedures. | integer | level : Ratio |
| Average_ASC20_State_Rate | Average value of state measure rate for ASC20. | number | level : Ratio |
Data Preview
| | | | | | | | | | | | | | | | | | | | | | | |
| --- | --- | --- | --- | --- | --- | --- | --- | --- | --- | --- | --- | --- | --- | --- | --- | --- | --- | --- | --- | --- | --- | --- |
| State Abbreviation | Year | Average ASC9 State Rate | Median ASC9 State Rate | Average ASC11 State Rate | Median ASC11 State Rate | ASC12 Better | ASC12 No Different | ASC12 Worse | ASC12 Too Small | Average ASC13 State Rate | Median ASC13 State Rate | Average ASC14 State Rate | Median ASC14 State Rate | ASC17 Better | ASC17 No Different | ASC17 Worse | ASC17 Too Small | ASC18 Better | ASC18 No Different | ASC18 Worse | ASC18 Too Small | Average ASC20 State Rate |
| AK | 2021 | 94.61 | 95.6 | -5.0 | -5.0 | 0 | 8 | 0 | 1 | 99.59 | 99.95 | 0.38 | 0.2 | 0 | 7 | 0 | 4 | 0 | 5 | 0 | 3 | -5.0 |
| AK | 2022_Q3 | -5.0 | -5.0 | -5.0 | -5.0 | -5 | -5 | -5 | -5 | -5.0 | -5.0 | -5.0 | -5.0 | -5 | -5 | -5 | -5 | -5 | -5 | -5 | -5 | 82.9 |
| AL | 2021 | 83.33 | 91.33 | 100.0 | -5.0 | 0 | 23 | 0 | 2 | 75.53 | 100.0 | 0.22 | 0.18 | 0 | 20 | 0 | 9 | 0 | 9 | 0 | 4 | -5.0 |
| AL | 2022_Q3 | -5.0 | -5.0 | -5.0 | -5.0 | -5 | -5 | -5 | -5 | -5.0 | -5.0 | -5.0 | -5.0 | -5 | -5 | -5 | -5 | -5 | -5 | -5 | -5 | 76.5 |
| AR | 2021 | 95.65 | 93.38 | 99.1 | 99.04 | 0 | 21 | 1 | 1 | 96.87 | 99.62 | 0.24 | 0.14 | 0 | 12 | 0 | 18 | 0 | 1 | 0 | 4 | -5.0 |
| AR | 2022_Q3 | -5.0 | -5.0 | -5.0 | -5.0 | -5 | -5 | -5 | -5 | -5.0 | -5.0 | -5.0 | -5.0 | -5 | -5 | -5 | -5 | -5 | -5 | -5 | -5 | 84.8 |
| AZ | 2021 | 79.54 | 87.91 | 100.0 | 100.0 | 0 | 56 | 0 | 4 | 99.44 | 100.0 | 0.23 | 0.17 | 0 | 52 | 0 | 46 | 0 | 12 | 0 | 16 | -5.0 |
| AZ | 2022_Q3 | -5.0 | -5.0 | -5.0 | -5.0 | -5 | -5 | -5 | -5 | -5.0 | -5.0 | -5.0 | -5.0 | -5 | -5 | -5 | -5 | -5 | -5 | -5 | -5 | 83.0 |
| CA | 2021 | 79.44 | 92.81 | 96.36 | 99.46 | 2 | 256 | 0 | 30 | 93.18 | 100.0 | 0.46 | 0.34 | 0 | 170 | 0 | 178 | 0 | 63 | 0 | 69 | -5.0 |
| CA | 2022_Q3 | -5.0 | -5.0 | -5.0 | -5.0 | -5 | -5 | -5 | -5 | -5.0 | -5.0 | -5.0 | -5.0 | -5 | -5 | -5 | -5 | -5 | -5 | -5 | -5 | 91.2 |