Others titles
Annual Inflation Percentage by GDP Deflator
Percent Annual Inflation by GDP Deflator
List of Countries With Annual Inflation by GDP Deflator
Keywords
GDP
Economy
World Bank Indicators
GDP Deflator
Annual Inflation
Annual Inflation Rate
Country Growth
Annual Inflation by GDP Deflator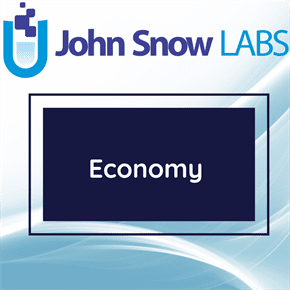 This dataset enlists the details about annual inflation percentage of most countries in the world by GDP deflator from 1961 through 2016. Indicator Name as per the World Bank for this dataset is "Inflation, GDP deflator (annual %)" and its code is "NY.GDP.DEFL.KD.ZG".
Log in to download
Complexity
Get The Data
The data in CSV format

DOWNLOAD

Metadata in Human Readable format (PDF)

DOWNLOAD

Metadata in Machine Readable format (JSON)

DOWNLOAD
Your Data License
Research

Non-Commercial, Share-Alike, Attribution

Free Forever

Commercial

Commercial Use, Remix & Adapt, White Label Buy Subscription
Description
Inflation, as measured by the annual growth rate of the GDP (Gross Domestic Product) implicit deflator, shows the rate of price change in the economy as a whole. The GDP implicit deflator is the ratio of GDP in current local currency to GDP in constant local currency.
About this Dataset
Data Info
| | |
| --- | --- |
| Date Created | 2017-07-20 |
| Last Modified | 2020-07-01 |
| Version | 2020-07-01 |
| Update Frequency | Annual |
| Temporal Coverage | 1961-2019 |
| Spatial Coverage | World |
| Source | John Snow Labs; World Bank National Accounts Data, ECD National Accounts Data Files.; |
| Source License URL | |
| Source License Requirements | N/A |
| Source Citation | N/A |
| Keywords | GDP, Economy, World Bank Indicators, GDP Deflator, Annual Inflation, Annual Inflation Rate, Country Growth |
| Other Titles | Annual Inflation Percentage by GDP Deflator, Percent Annual Inflation by GDP Deflator, List of Countries With Annual Inflation by GDP Deflator |
Data Fields
| Name | Description | Type | Constraints |
| --- | --- | --- | --- |
| Country | Name of the country | string | required : 1 |
| Country_Code | ISO 3166-1 alpha-2 country code | string | required : 1 |
| Percent_Annual_Inflation_in_Year_1960 | Annual inflation value in percentage in the year 1960 | number | level : Ratio |
| Percent_Annual_Inflation_in_Year_1961 | Annual inflation value in percentage in the year 1961 | number | level : Ratio |
| Percent_Annual_Inflation_in_Year_1962 | Annual inflation value in percentage in the year 1962 | number | level : Ratio |
| Percent_Annual_Inflation_in_Year_1963 | Annual inflation value in percentage in the year 1963 | number | level : Ratio |
| Percent_Annual_Inflation_in_Year_1964 | Annual inflation value in percentage in the year 1964 | number | level : Ratio |
| Percent_Annual_Inflation_in_Year_1965 | Annual inflation value in percentage in the year 1965 | number | level : Ratio |
| Percent_Annual_Inflation_in_Year_1966 | Annual inflation value in percentage in the year 1966 | number | level : Ratio |
| Percent_Annual_Inflation_in_Year_1967 | Annual inflation value in percentage in the year 1967 | number | level : Ratio |
| Percent_Annual_Inflation_in_Year_1968 | Annual inflation value in percentage in the year 1968 | number | level : Ratio |
| Percent_Annual_Inflation_in_Year_1969 | Annual inflation value in percentage in the year 1969 | number | level : Ratio |
| Percent_Annual_Inflation_in_Year_1970 | Annual inflation value in percentage in the year 1970 | number | level : Ratio |
| Percent_Annual_Inflation_in_Year_1971 | Annual inflation value in percentage in the year 1971 | number | level : Ratio |
| Percent_Annual_Inflation_in_Year_1972 | Annual inflation value in percentage in the year 1972 | number | level : Ratio |
| Percent_Annual_Inflation_in_Year_1973 | Annual inflation value in percentage in the year 1973 | number | level : Ratio |
| Percent_Annual_Inflation_in_Year_1974 | Annual inflation value in percentage in the year 1974 | number | level : Ratio |
| Percent_Annual_Inflation_in_Year_1975 | Annual inflation value in percentage in the year 1975 | number | level : Ratio |
| Percent_Annual_Inflation_in_Year_1976 | Annual inflation value in percentage in the year 1976 | number | level : Ratio |
| Percent_Annual_Inflation_in_Year_1977 | Annual inflation value in percentage in the year 1977 | number | level : Ratio |
| Percent_Annual_Inflation_in_Year_1978 | Annual inflation value in percentage in the year 1978 | number | level : Ratio |
| Percent_Annual_Inflation_in_Year_1979 | Annual inflation value in percentage in the year 1979 | number | level : Ratio |
| Percent_Annual_Inflation_in_Year_1980 | Annual inflation value in percentage in the year 1980 | number | level : Ratio |
| Percent_Annual_Inflation_in_Year_1981 | Annual inflation value in percentage in the year 1981 | number | level : Ratio |
| Percent_Annual_Inflation_in_Year_1982 | Annual inflation value in percentage in the year 1982 | number | level : Ratio |
| Percent_Annual_Inflation_in_Year_1983 | Annual inflation value in percentage in the year 1983 | number | level : Ratio |
| Percent_Annual_Inflation_in_Year_1984 | Annual inflation value in percentage in the year 1984 | number | level : Ratio |
| Percent_Annual_Inflation_in_Year_1985 | Annual inflation value in percentage in the year 1985 | number | level : Ratio |
| Percent_Annual_Inflation_in_Year_1986 | Annual inflation value in percentage in the year 1986 | number | level : Ratio |
| Percent_Annual_Inflation_in_Year_1987 | Annual inflation value in percentage in the year 1987 | number | level : Ratio |
| Percent_Annual_Inflation_in_Year_1988 | Annual inflation value in percentage in the year 1988 | number | level : Ratio |
| Percent_Annual_Inflation_in_Year_1989 | Annual inflation value in percentage in the year 1989 | number | level : Ratio |
| Percent_Annual_Inflation_in_Year_1990 | Annual inflation value in percentage in the year 1990 | number | level : Ratio |
| Percent_Annual_Inflation_in_Year_1991 | Annual inflation value in percentage in the year 1991 | number | level : Ratio |
| Percent_Annual_Inflation_in_Year_1992 | Annual inflation value in percentage in the year 1992 | number | level : Ratio |
| Percent_Annual_Inflation_in_Year_1993 | Annual inflation value in percentage in the year 1993 | number | level : Ratio |
| Percent_Annual_Inflation_in_Year_1994 | Annual inflation value in percentage in the year 1994 | number | level : Ratio |
| Percent_Annual_Inflation_in_Year_1995 | Annual inflation value in percentage in the year 1995 | number | level : Ratio |
| Percent_Annual_Inflation_in_Year_1996 | Annual inflation value in percentage in the year 1996 | number | level : Ratio |
| Percent_Annual_Inflation_in_Year_1997 | Annual inflation value in percentage in the year 1997 | number | level : Ratio |
| Percent_Annual_Inflation_in_Year_1998 | Annual inflation value in percentage in the year 1998 | number | level : Ratio |
| Percent_Annual_Inflation_in_Year_1999 | Annual inflation value in percentage in the year 1999 | number | level : Ratio |
| Percent_Annual_Inflation_in_Year_2000 | Annual inflation value in percentage in the year 2000 | number | level : Ratio |
| Percent_Annual_Inflation_in_Year_2001 | Annual inflation value in percentage in the year 2001 | number | level : Ratio |
| Percent_Annual_Inflation_in_Year_2002 | Annual inflation value in percentage in the year 2002 | number | level : Ratio |
| Percent_Annual_Inflation_in_Year_2003 | Annual inflation value in percentage in the year 2003 | number | level : Ratio |
| Percent_Annual_Inflation_in_Year_2004 | Annual inflation value in percentage in the year 2004 | number | level : Ratio |
| Percent_Annual_Inflation_in_Year_2005 | Annual inflation value in percentage in the year 2005 | number | level : Ratio |
| Percent_Annual_Inflation_in_Year_2006 | Annual inflation value in percentage in the year 2006 | number | level : Ratio |
| Percent_Annual_Inflation_in_Year_2007 | Annual inflation value in percentage in the year 2007 | number | level : Ratio |
| Percent_Annual_Inflation_in_Year_2008 | Annual inflation value in percentage in the year 2008 | number | level : Ratio |
| Percent_Annual_Inflation_in_Year_2009 | Annual inflation value in percentage in the year 2009 | number | level : Ratio |
| Percent_Annual_Inflation_in_Year_2010 | Annual inflation value in percentage in the year 2010 | number | level : Ratio |
| Percent_Annual_Inflation_in_Year_2011 | Annual inflation value in percentage in the year 2011 | number | level : Ratio |
| Percent_Annual_Inflation_in_Year_2012 | Annual inflation value in percentage in the year 2012 | number | level : Ratio |
| Percent_Annual_Inflation_in_Year_2013 | Annual inflation value in percentage in the year 2013 | number | level : Ratio |
| Percent_Annual_Inflation_in_Year_2014 | Annual inflation value in percentage in the year 2014 | number | level : Ratio |
| Percent_Annual_Inflation_in_Year_2015 | Annual inflation value in percentage in the year 2015 | number | level : Ratio |
| Percent_Annual_Inflation_in_Year_2016 | Annual inflation value in percentage in the year 2016 | number | level : Ratio |
| Percent_Annual_Inflation_in_Year_2017 | Annual inflation value in percentage in the year 2017 | number | level : Ratio |
| Percent_Annual_Inflation_in_Year_2018 | Annual inflation value in percentage in the year 2018 | number | level : Ratio |
| Percent_Annual_Inflation_in_Year_2019 | Annual inflation value in percentage in the year 2019 | number | level : Ratio |
Data Preview
| | | | | | | | | | | | | | | | | | | | | | | | | | | | | | | | | | | | | | | | | | | | | | | | | | | | | | | | | | | | | | |
| --- | --- | --- | --- | --- | --- | --- | --- | --- | --- | --- | --- | --- | --- | --- | --- | --- | --- | --- | --- | --- | --- | --- | --- | --- | --- | --- | --- | --- | --- | --- | --- | --- | --- | --- | --- | --- | --- | --- | --- | --- | --- | --- | --- | --- | --- | --- | --- | --- | --- | --- | --- | --- | --- | --- | --- | --- | --- | --- | --- | --- | --- |
| Country | Country Code | Percent Annual Inflation in Year 1960 | Percent Annual Inflation in Year 1961 | Percent Annual Inflation in Year 1962 | Percent Annual Inflation in Year 1963 | Percent Annual Inflation in Year 1964 | Percent Annual Inflation in Year 1965 | Percent Annual Inflation in Year 1966 | Percent Annual Inflation in Year 1967 | Percent Annual Inflation in Year 1968 | Percent Annual Inflation in Year 1969 | Percent Annual Inflation in Year 1970 | Percent Annual Inflation in Year 1971 | Percent Annual Inflation in Year 1972 | Percent Annual Inflation in Year 1973 | Percent Annual Inflation in Year 1974 | Percent Annual Inflation in Year 1975 | Percent Annual Inflation in Year 1976 | Percent Annual Inflation in Year 1977 | Percent Annual Inflation in Year 1978 | Percent Annual Inflation in Year 1979 | Percent Annual Inflation in Year 1980 | Percent Annual Inflation in Year 1981 | Percent Annual Inflation in Year 1982 | Percent Annual Inflation in Year 1983 | Percent Annual Inflation in Year 1984 | Percent Annual Inflation in Year 1985 | Percent Annual Inflation in Year 1986 | Percent Annual Inflation in Year 1987 | Percent Annual Inflation in Year 1988 | Percent Annual Inflation in Year 1989 | Percent Annual Inflation in Year 1990 | Percent Annual Inflation in Year 1991 | Percent Annual Inflation in Year 1992 | Percent Annual Inflation in Year 1993 | Percent Annual Inflation in Year 1994 | Percent Annual Inflation in Year 1995 | Percent Annual Inflation in Year 1996 | Percent Annual Inflation in Year 1997 | Percent Annual Inflation in Year 1998 | Percent Annual Inflation in Year 1999 | Percent Annual Inflation in Year 2000 | Percent Annual Inflation in Year 2001 | Percent Annual Inflation in Year 2002 | Percent Annual Inflation in Year 2003 | Percent Annual Inflation in Year 2004 | Percent Annual Inflation in Year 2005 | Percent Annual Inflation in Year 2006 | Percent Annual Inflation in Year 2007 | Percent Annual Inflation in Year 2008 | Percent Annual Inflation in Year 2009 | Percent Annual Inflation in Year 2010 | Percent Annual Inflation in Year 2011 | Percent Annual Inflation in Year 2012 | Percent Annual Inflation in Year 2013 | Percent Annual Inflation in Year 2014 | Percent Annual Inflation in Year 2015 | Percent Annual Inflation in Year 2016 | Percent Annual Inflation in Year 2017 | Percent Annual Inflation in Year 2018 | Percent Annual Inflation in Year 2019 |
| Aruba | ABW | | | | | | | | | | | | | | | | | | | | | | | | | | | | 3.600697472 | 3.092279566 | 3.9678169519999997 | 5.815737982999999 | 5.61212678 | 3.7925749669999997 | 5.2965236430000004 | 6.30314766 | 3.3706373380000003 | 3.280212543 | 3.705588265 | 6.569147248999999 | 2.199878004 | 1.048271456 | 5.62905761 | 4.527475306 | 2.098111468 | 2.1709635130000002 | 3.332794823 | 2.945294623 | 5.949806916 | 5.072878451 | 1.727073333 | -0.6770541729999999 | 3.107300649 | 0.789086084 | 2.295648883 | 2.051166599 | -0.117543329 | -0.5012603379999999 | 1.030806881 | | |
| Afghanistan | AFG | | | | | | | | | | | | | | | | | | | | | | | | | | | | | | | | | | | | | | | | | | | | 11.65523822 | 11.27143207 | 10.91277354 | 7.199751292999999 | 22.52775621 | 2.096288748 | -2.163404438 | 3.814630326 | 16.59334672 | 7.3017564770000005 | 4.822785476 | 0.56694454 | 2.447563008 | 5.102712888 | 1.9477226419999998 | 0.6177562360000001 | 2.239099329 |
| Angola | AGO | | | | | | | | | | | | | | | | | | | | | | -2.100306165 | 0.0 | 0.01276356 | 0.001188112 | 19.03520574 | -9.01306192 | 9.823311352000001 | 2.213774449 | 16.27966269 | 14.00743982 | 106.30998229999999 | 476.51575089999994 | 917.7834684000001 | 2175.978955 | 1825.4951489999999 | 4800.531644 | 95.45302218 | 39.35934833 | 557.5011131 | 418.0189915 | 106.35212549999999 | 196.9841052 | 93.92685444 | 33.44017865 | 42.3755606 | 17.11809761 | 4.30841553 | 19.3699206 | -16.76108205 | 31.68919688 | 31.77154278 | 7.255710282000001 | 2.8397441710000004 | 3.560822791 | -3.5183902610000004 | 21.77429952 | 22.61450475 | 29.06588472 | 35.90052398 |
| Albania | ALB | | | | | | | | | | | | | | | | | | | | | | -2.139571986 | -0.017719099999999998 | -0.016755172 | -0.028360257000000003 | 0.35122234700000005 | -2.417300429 | -0.000306093 | -0.00057858 | 0.003679161 | -0.43136881299999996 | 35.51424696 | 232.98465890000003 | 125.6508142 | 35.84247522 | 9.97066268 | 38.17211191 | 11.23968182 | 6.7302451560000005 | 2.1034785990000002 | 5.643782073 | 3.8139329180000003 | 3.644149917 | 5.197105399 | 3.1569439389999996 | 3.303491113 | 2.480665739 | 4.3898996839999995 | 4.117185731 | 2.4226458980000003 | 4.493106682 | 2.314785504 | 1.04242473 | 0.288751645 | 1.549878619 | 0.563958925 | -0.632442859 | 1.451115725 | 1.359400395 | 0.38151379700000004 |
| Andorra | AND | | | | | | | | | | | | 7.845870992 | 8.518077713 | 11.84943386 | 15.9452013 | 16.78179541 | 16.48985721 | 23.38309256 | 20.63104141 | 16.93168907 | 13.35481385 | 12.35117322 | 13.58234983 | 11.88423525 | 10.86473437 | 8.595463761 | 10.87881526 | 5.94419881 | 5.936124989 | 6.896207147999999 | 7.326243654 | 6.935149041 | 6.710771164 | 4.537231746000001 | 3.8798527989999996 | 4.933123527 | 0.797176303 | 2.228160168 | 1.4995568890000002 | 2.7319776360000003 | 28.74155422 | 3.080535179 | 3.23953177 | 3.1774842160000003 | 3.0424239980000003 | 3.39610213 | 3.457184087 | 3.2112273410000003 | 2.27433832 | 0.132136132 | 0.374313758 | 0.196764152 | 0.174556906 | 0.44849220000000006 | -0.084019317 | 0.660588959 | 0.34779538200000004 | 1.136509343 | 1.01247848 | 1.507863463 |
| Arab World | ARB | | | | | | | | | | 1.112975943 | 3.467698425 | 6.561872548999999 | 2.88672356 | 11.39225929 | 24.39472609 | 5.914022108999999 | 8.183033214 | 9.794714912 | 8.417213279 | 13.98783792 | 17.47229366 | 11.71118537 | 6.529705855 | 6.970198035 | 6.981202746 | 4.09732531 | 6.245280944 | 8.842020422000001 | 5.383194826 | 8.703528822 | 14.12140417 | 7.864711092 | 5.40526535 | 4.691343344 | 7.8737170579999995 | 7.111222126 | 5.064819641000001 | 4.73548256 | -1.7152448669999998 | 6.626893976 | 10.442344699999998 | 0.7146010209999999 | 3.970747733 | 5.016239685 | 11.02375638 | 14.160113500000001 | 9.418743551 | 8.349522797 | 15.31036664 | -8.70527002 | 12.49017594 | 13.16538942 | 4.500613245 | 1.71941432 | 0.149826596 | -4.2164457010000005 | 0.718497917 | 5.6511946889999995 | 7.881561144 | 0.728386346 |
| United Arab Emirates | ARE | | | | | | | | | | | | | | | | | 11.77433135 | 5.255756091 | -3.661111495 | 7.051020544 | 9.515976035 | 7.054483982000001 | 1.312868729 | -3.618017219 | -6.097467186 | 0.74053289 | -1.698485297 | 3.6855848030000002 | 2.381045732 | 1.751276609 | 3.3359004939999997 | 0.810848725 | 1.80682612 | 1.278036305 | -0.262474922 | 3.9074797539999997 | 5.773043907000001 | -0.9523007059999999 | -4.254445321 | 8.443377455 | 11.459535800000001 | -2.3493076719999997 | 3.7708395489999997 | 4.072406796 | 8.501422059 | 16.52630693 | 11.96214928 | 12.53396067 | 18.53335308 | -15.18297988 | 12.49017594 | 13.16538942 | 2.2376340580000003 | -0.867150016 | -0.905520847 | -15.47857303 | -3.265365198 | 5.495148056000001 | 8.206537288 | -1.89992766 |
| Argentina | ARG | | 20.31069753 | 28.87184165 | 25.59115435 | 28.77461732 | 21.23293492 | 25.60346243 | 29.01826294 | 10.27531056 | 7.795830037000001 | 6.467874639 | 31.27106388 | 64.24478592 | 65.53528737 | 30.63044137 | 197.6973645 | 438.3227797 | 159.4271777 | 161.372172 | 147.37704399999998 | 95.79042461 | 105.27636640000001 | 194.5352997 | 380.1585285 | 611.1963039 | 607.4474978 | 77.29223669 | 127.53991809999998 | 381.24634439999994 | 3046.091152 | 2078.316818 | 140.50237869999998 | 16.07199354 | -3.561095576 | 2.849339715 | 3.16512339 | -0.052375497 | -0.46391313100000003 | -1.705279624 | -1.836558392 | 1.037287101 | -1.095767718 | 30.55520405 | 10.49570302 | 18.36335425 | 10.3175112 | 13.74105249 | 14.93992502 | 23.17116498 | 15.37764937 | 20.91512427 | 23.70347218 | 22.31488067 | 23.94879842 | 40.28297163 | 26.579991600000003 | 41.11937999 | 26.00748315 | 40.70279069 | 51.50833752 |
| Armenia | ARM | | | | | | | | | | | | | | | | | | | | | | | | | | | | | | | | 79.3861043 | 568.8072954 | 1391.166543 | 4107.29677 | 161.1639176 | 19.5917703 | 17.7359945 | 10.69849775 | 0.05380408 | -1.373675995 | 4.027969481 | 2.357399017 | 4.59851573 | 6.278594107000001 | 3.208756666 | 4.6180125080000005 | 4.27787554 | 5.989562361 | 2.497253078 | 7.768715481 | 4.281549997 | 5.345804418999999 | 3.366824642 | 2.30918243 | 1.213909904 | 0.268575076 | 2.1506418999999997 | 2.787709514 | 1.462713928 |
| American Samoa | ASM | | | | | | | | | | | | | | | | | | | | | | | | | | | | | | | | | | | | | | | | | | | | 1.7012217790000002 | -3.366533814 | -1.3616746469999998 | 2.8956694610000002 | 2.8198074280000003 | 11.17476097 | 25.75488455 | -15.418502199999999 | -0.639031235 | 17.3495686 | 2.355602289 | -0.781491478 | 1.533908459 | 1.447748904 | -1.927102129 | 3.388922889 | |