Others titles
Cancer Screening Coverage in England
Cancer Coverage in England
Keywords
Bowel Screening Data
Cervical Screening Data
Breast Cancer Screening Data
Cancer Screening Data
Cancer Screening Coverage
Cancer Screening Coverage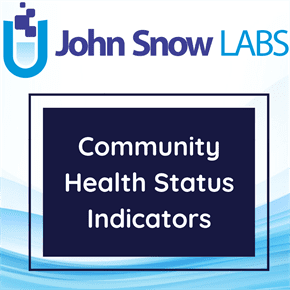 This dataset is sourced from Public Health England and consists of the percentage of people in the resident population eligible for cervical screening who were screened adequately within the previous years (2010 to 2016) for bowel, cervical and breast cancer.
Log in to download
Complexity
Get The Data
For getting access to data download links please read and accept the end-user license agreement.
Your Data License
Research

Non-Commercial, Share-Alike, Attribution

Free Forever

Commercial

Commercial Use, Remix & Adapt, White Label Log in to download
Description
Cancer is a major cause of death, accounting for around a quarter of deaths in England. More than 1 in 3 people will develop cancer at some point in their life. In January 2011 the Government published Improving Outcomes – a Strategy for Cancer. This document sets out how the Government plans to improve cancer outcomes, including improving survival rates through tackling late diagnosis of cancer. The inclusion of the above indicators will provide an opportunity to incentivize screening promotion and other local initiatives to increase coverage of cancer screening. Improvements in coverage would mean more cancers are detected at earlier, more treatable stages.
Breast screening supports early detection of cancer and is estimated to save 1,400 lives in England each year. Cervical cancer screening supports detection of symptoms that may become cancer and is estimated to save 4,500 lives in England each year.
About one in 20 people in the UK will develop bowel cancer during their lifetime. It is the third most common cancer in the UK, and the second leading cause of cancer deaths, with over 16,000 people dying from it each year. Regular bowel cancer screening has been shown to reduce the risk of dying from bowel cancer by 16%. Bowel cancer screening aims to detect bowel cancer at an early stage (in people with no symptoms), when treatment is more likely to be effective. Bowel cancer screening can also detect polyps. These are not cancers, but may develop into cancers over time. They can easily be removed, reducing the risk of bowel cancer developing.
About this Dataset
Data Info
| | |
| --- | --- |
| Date Created | 2010-01-01 |
| Last Modified | 2017-03-07 |
| Version | 2017-03-07 |
| Update Frequency | Annual |
| Temporal Coverage | 2010-2016 |
| Spatial Coverage | England |
| Source | John Snow Labs; Public Health England; |
| Source License URL | |
| Source License Requirements | N/A |
| Source Citation | N/A |
| Keywords | Bowel Screening Data, Cervical Screening Data, Breast Cancer Screening Data, Cancer Screening Data, Cancer Screening Coverage |
| Other Titles | Cancer Screening Coverage in England, Cancer Coverage in England |
Data Fields
| Name | Description | Type | Constraints |
| --- | --- | --- | --- |
| Cancer_Type | Type of cancer i.e., bowel, breast and cervical cancer | string | - |
| Area_Code | Area codes assigned to different area types. | string | - |
| Area_Name | Name of the area | string | - |
| Area_Type | Type of area | string | - |
| Gender | Gender of people who are screened for cancer | string | - |
| Age | Age of people who are eligible for cancer screening | string | - |
| Category_Type | Type of category | string | - |
| Category_Name | Name of category | string | - |
| Year | Year in which data is collected | date | - |
| Percent_CI_Average | Average value of confidence interval | number | level : Ratio |
| Percent_Lower_CI_Limit | Lower 95% confidence interval limit | number | level : Ratio |
| Percent_Upper_CI_Limit | Upper 95% confidence interval limit | number | level : Ratio |
| Numerator | Number of people resident in the area (determined by postcode of residence) with a screening test result recorded in the previous years. | integer | level : Ratio |
| Denominator | Number of people resident in the area (determined by postcode of residence) who are eligible for cancer screening at a given point in time. | integer | level : Ratio |
| Value_Note | Footnote, where applicable | string | - |
Data Preview
| | | | | | | | | | | | | | | |
| --- | --- | --- | --- | --- | --- | --- | --- | --- | --- | --- | --- | --- | --- | --- |
| Cancer Type | Area Code | Area Name | Area Type | Gender | Age | Category Type | Category Name | Year | Percent CI Average | Percent Lower CI Limit | Percent Upper CI Limit | Numerator | Denominator | Value Note |
| Breast Cancer | E12000001 | North East region | Region | Female | 53-70 yrs | | | 2010 | 78.94613126 | 78.79377535 | 79.09768294 | 218305 | 276524 | |
| Breast Cancer | E12000002 | North West region | Region | Female | 53-70 yrs | | | 2010 | 75.61436569 | 75.51534317 | 75.71311653 | 547724 | 724365 | |
| Breast Cancer | E12000003 | Yorkshire and the Humber region | Region | Female | 53-70 yrs | | | 2010 | 78.30485222 | 78.19374994 | 78.41554469 | 415520 | 530644 | |
| Breast Cancer | E12000004 | East Midlands region | Region | Female | 53-70 yrs | | | 2010 | 81.65837557 | 81.54771018 | 81.76852563 | 385421 | 471992 | |
| Breast Cancer | E12000005 | West Midlands region | Region | Female | 53-70 yrs | | | 2010 | 77.08644554 | 76.97667263 | 77.19585011 | 435523 | 564980 | |
| Breast Cancer | E12000006 | East of England region | Region | Female | 53-70 yrs | | | 2010 | 78.52606518 | 78.42275559 | 78.62901494 | 478263 | 609050 | |
| Breast Cancer | E12000007 | London region | Region | Female | 53-70 yrs | | | 2010 | 66.91118418 | 66.79413655 | 67.0280229 | 416124 | 621905 | |
| Breast Cancer | E12000008 | South East region | Region | Female | 53-70 yrs | | | 2010 | 78.04920677 | 77.96266041 | 78.13550855 | 687722 | 881139 | |
| Breast Cancer | E12000009 | South West region | Region | Female | 53-70 yrs | | | 2010 | 79.48659315 | 79.38339799 | 79.58940459 | 469265 | 590370 | |
| Breast Cancer | E07000004 | Aylesbury Vale | LA | Female | 53-70 yrs | | | 2010 | 81.84452779 | 81.26806978 | 82.40708617 | 14403 | 17598 | |