Others titles
Public Passenger Vehicle in Chicago
Transportation Network Provider Chauffeur
Public Chauffeurs License Application
Keywords
Public Chauffeur Information
Public Passenger Vehicle
Public Chauffeur License
Chauffeur License
Passenger Vehicle License
Chauffeur
Chauffeur License
Public Vehicle Facility
Licenses
Chicago Public Chauffeurs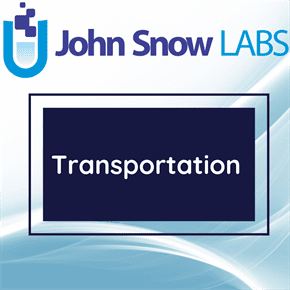 This dataset shows the list of the City of Chicago licensed public chauffeurs, who may operate a licensed Taxicab, Livery, or Horse-Drawn Carriage.
Log in to download
Complexity
Get The Data
For getting access to data download links please read and accept the end-user license agreement.
Your Data License
Research

Non-Commercial, Share-Alike, Attribution

Free Forever

Commercial

Commercial Use, Remix & Adapt, White Label Log in to download
Description
Driving a Public Passenger Vehicle in Chicago requires a Public Chauffeur License issued by the City of Chicago Department of Business Affairs and Consumer Protection (BACP).
BACP issues different types of public chauffeur licenses, such as taxi chauffeur licenses, restricted livery chauffeur licenses, pedicab chauffeur licenses, and horse-drawn carriage chauffeur licenses.
A specific public chauffeur license is required for the type of Public Passenger Vehicle driven. Examples of such vehicles include, but not limited to, taxicabs, livery vehicles, pedicabs, and horse-drawn carriages.
BACP also issues Transportation Network Provider (TNP) chauffeur licenses to TNP drivers. A license TNP company applies for and processes TNP chauffeur licenses for its affiliated transportation network drivers. A TNP driver must contact his or her affiliated TNP company to obtain a City of Chicago issued TNP chauffeur license.
It is against the law to operate a public passenger vehicle in the City of Chicago without the proper City license. Soliciting business without a license can lead to impoundment of your vehicle and fines.
About this Dataset
Data Info
| | |
| --- | --- |
| Date Created | 2013-02-06 |
| Last Modified | 2023-11-28 |
| Version | 2023-11-28 |
| Update Frequency | Continuous |
| Temporal Coverage | 2023 |
| Spatial Coverage | Chicago |
| Source | John Snow Labs; Chicago Data Portal; |
| Source License URL | |
| Source License Requirements | N/A |
| Source Citation | N/A |
| Keywords | Public Chauffeur Information, Public Passenger Vehicle, Public Chauffeur License, Chauffeur License, Passenger Vehicle License, Chauffeur, Chauffeur License, Public Vehicle Facility, Licenses |
| Other Titles | Public Passenger Vehicle in Chicago, Transportation Network Provider Chauffeur, Public Chauffeurs License Application |
Data Fields
| Name | Description | Type | Constraints |
| --- | --- | --- | --- |
| License_Number | The Public Chauffeur license number issued to the licensee. | integer | level : Nominal |
| Renewed_Date | The date when the license was last renewed. | date | - |
| Status | The current status of the license (Active, Hold, Suspended, Denied, Revoked, Inactive). | string | - |
| Status_Date | The date the license status was last updated. | date | - |
| Date_of_Expiry | The expiry date of the license. | date | - |
| Driver_Type | The type of public passenger vehicle the licensee is authorized to operate (Taxi, Livery Only, or Horse-Drawn Only). | string | - |
| License_Type | The license term issued to the licensee (Permanent with a one-year term or Temporary with a defined term less than one year). | string | - |
| Original_Issue_Date | The date the licensee was issued his/her first Public Chauffeur license under the indicated license number. | date | - |
| Name_of_Person_Issued_License | The name of the person issued the Public Chauffeur license. | string | - |
| Gender | Gender of the person issued the Public Chauffeur license. | string | - |
| Chauffeur_City | City from where the License was applied | string | - |
| State_Abbreviation | Short abbreviation of city | string | - |
Data Preview
| | | | | | | | | | | | |
| --- | --- | --- | --- | --- | --- | --- | --- | --- | --- | --- | --- |
| License Number | Renewed Date | Status | Status Date | Date of Expiry | Driver Type | License Type | Original Issue Date | Name of Person Issued License | Gender | Chauffeur City | State Abbreviation |
| 87569 | 2023-05-01 | ACTIVE | 2023-05-30 | 2025-04-01 | TAXI | PERMANENT | 2001-05-10 | SOFOWORA, ALABA | MALE | CHICAGO | IL |
| 90240 | 2018-01-01 | EXPIRED | 2020-02-18 | 2020-02-01 | TAXI | PERMANENT | 2007-09-13 | JAMA, ABDIRIZAK | MALE | CHICAGO | IL |
| 101976 | 2018-02-01 | EXPIRED | 2020-02-18 | 2020-02-01 | TAXI | PERMANENT | 2014-12-11 | SAID-AHMED, ABDIKADIR | MALE | CHICAGO | IL |
| 88514 | 2018-01-01 | EXPIRED | 2021-03-25 | 2020-01-01 | TAXI | PERMANENT | 2006-11-29 | BADARUDDIN, ABDUL R | MALE | CHICAGO | IL |
| 97601 | 2023-03-01 | ACTIVE | 2016-02-16 | 2025-03-01 | LIVERY ONLY | PERMANENT | 2012-09-12 | AMARA, JALAL | MALE | BENSENVILLE | IL |
| 108850 | | ACTIVE | 2023-05-30 | 2024-02-01 | TAXI | PERMANENT | 2023-05-30 | KABORE, MOUMOUNI LARBA ABDOUL | MALE | CHICAGO | IL |
| 77507 | 2023-03-01 | ACTIVE | 2023-03-08 | 2025-02-01 | TAXI | PERMANENT | 2000-02-22 | AL-HADAD, WAHEED JABIR AZZIZ | MALE | CHICAGO | IL |
| 66616 | 2022-12-01 | ACTIVE | 2002-12-31 | 2024-12-01 | TAXI | PERMANENT | 1994-12-27 | OWUSU, MAXWELL | MALE | BOLINGBROOK | IL |
| 57815 | 2021-08-01 | EXPIRED | 2023-08-21 | 2023-08-01 | TAXI | PERMANENT | 1990-01-17 | MOHAMMAD, ANEES A | MALE | VILLA PARK | IL |
| 70828 | 2022-12-01 | ACTIVE | 2018-12-28 | 2024-12-01 | TAXI | PERMANENT | 1997-04-01 | HUSSAIN, MOHAMMED F | MALE | SKOKIE | IL |