Others titles
Chicago Traffic Tracker ‒ Congestion Estimates by Traffic Segments
Chicago Transit Authority
Keywords
Traffic Segment
Congestion by Traffic Region
Traffic Segment Speed
Traffic Congestion by Speed
Violation in Traffic
Violation in Traffic Segment
Traffic
Traffic Region
Chicago Traffic Tracker
Chicago Traffic Tracker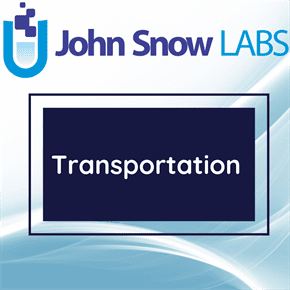 This dataset contains the current estimated speed for about 1250 segments covering 300 miles of arterial roads. The Chicago Traffic Tracker estimates traffic congestion on Chicago's arterial streets (nonfreeway streets) in real-time by continuously monitoring and analyzing GPS traces received from Chicago Transit Authority (CTA) buses.
Log in to download
Complexity
Get The Data
For getting access to data download links please read and accept the end-user license agreement.
Your Data License
Research

Non-Commercial, Share-Alike, Attribution

Free Forever

Commercial

Commercial Use, Remix & Adapt, White Label Log in to download
Description
Two types of congestion estimates are produced every ten minutes:
– by Traffic Segments
– by Traffic Regions or Zones. Congestion estimate by traffic segments gives the observed speed typically for one-half mile of a street in one direction of traffic
Traffic Segment level congestion is available for about 300 miles of principal arterials. Congestion by Traffic Region gives the average traffic condition for all arterial street segments within a region. A traffic region is comprised of two or three community areas with comparable traffic patterns. 29 regions are created to cover the entire city (except O'Hare airport area).
There is much volatility in traffic segment speed. However, the congestion estimates for the traffic regions remain consistent for relatively longer period. Most volatility in arterial speed comes from the very nature of the arterials themselves.
Due to a myriad of factors, including but not limited to frequent intersections, traffic signals, transit movements, availability of alternative routes, crashes, short length of the segments, etc. speed on individual arterial segments can fluctuate from heavily congested to no congestion and back in a few minutes. The segment speed and traffic region congestion estimates together may give a better understanding of the actual traffic conditions.
About this Dataset
Data Info
| | |
| --- | --- |
| Date Created | 2011-11-20 |
| Last Modified | 2023-09-08 |
| Version | 2023-09-08 |
| Update Frequency | Continuous |
| Temporal Coverage | 2023 |
| Spatial Coverage | Chicago |
| Source | John Snow Labs; Chicago Data Portal; |
| Source License URL | |
| Source License Requirements | N/A |
| Source Citation | N/A |
| Keywords | Traffic Segment, Congestion by Traffic Region, Traffic Segment Speed, Traffic Congestion by Speed, Violation in Traffic, Violation in Traffic Segment, Traffic, Traffic Region, Chicago Traffic Tracker |
| Other Titles | Chicago Traffic Tracker ‒ Congestion Estimates by Traffic Segments, Chicago Transit Authority |
Data Fields
| Name | Description | Type | Constraints |
| --- | --- | --- | --- |
| Segment_ID | Unique arbitrary number to represent each segment. | string | - |
| Street_Name | Street name of the traffic segment. | string | - |
| Direction | Traffic flow direction for the segment. | string | - |
| From_Street | Start street for the segment in the direction of traffic flow. | string | - |
| To_Street | End street for the segment in the direction of traffic flow. | string | - |
| Length | Length of the segment in miles. | number | level : Ratio |
| Street_Heading | The position of the segment in the address grid. North, South, East, or West of State and Madison. | string | - |
| Comments | Additional Comments for the segment | string | - |
| Latitude | Latitude points represent the start and end points of the segment in the direction of traffic flow. For two-way streets it is roughly at the middle of the half that the segment is representing. For one-way streets this is the street center line. | number | - |
| Longitude | Longitude points represent the start and end points of the segment in the direction of traffic flow. For two-way streets it is roughly at the middle of the half that the segment is representing. For one-way streets this is the street center line. | number | - |
| Current_Speed | Real-time estimated speed in miles per hour. For congestion advisory and traffic maps, this value is compared to a 0-9, 10-20, and 21 & over scale to display heavy, medium, and free flow conditions for the traffic segment. Except for a very few segments speed on city arterials is limited to 30 mph by ordinance. A reliable number of GPS traces are required for estimating speed for a segment. | integer | level : Ratio |
| Last_Updated | Time when data was last updated | string | - |
Data Preview
| | | | | | | | | | | | |
| --- | --- | --- | --- | --- | --- | --- | --- | --- | --- | --- | --- |
| Segment ID | Street Name | Direction | From Street | To Street | Length | Street Heading | Comments | Latitude | Longitude | Current Speed | Last Updated |
| 1284 | Chicago | WB | Lake Shore Dr | Michigan | 0.37 | E | | 41.896936 | -87.624241 | -1 | 00:00.0 |
| 951 | Washington | WB | Kedzie | Schraeder | 0.28 | W | | 41.88293153 | -87.71174729 | -1 | 51:00.0 |
| 750 | Elston | SE | Milwaukee | Austin | 0.33 | N | | 41.9926646 | -87.77807307 | -1 | 51:10.0 |
| 1164 | Harlem | SB | Ogden | Pershing | 0.17302284399999998 | S | Outside City Limits | 41.82375081 | -87.8030252 | -1 | 51:15.0 |
| 1122 | 127th | EB | Western | I-57 Expy | 0.9078922220000001 | W | Outside City Limits | 41.66251165 | -87.66253984 | -1 | 51:06.0 |
| 682 | Dr Martin L King Jr | NB | Bishop Ford Expy | 95th | 0.58 | S | | 41.71344133 | -87.61397181 | -1 | 50:44.0 |
| 794 | Hollywood | WB | Lake Shore Dr | Ridge | 0.45 | W | part of Peterson | 41.98553395 | -87.66240363 | -1 | 50:56.0 |
| 964 | Ramp To Kennedy | WB | Orleans | Kennedy Expy | 0.57 | W | Oneway | 41.89315033 | -87.64817988 | -1 | 51:01.0 |
| 701 | Dr Martin L King Jr | SB | 95th | Bishop Ford Expy | 0.58 | S | | 41.72185768 | -87.61413769 | -1 | 50:45.0 |
| 432 | 31st | EB | Dan Ryan Expy | State | 0.49 | W | | 41.83807234 | -87.62676844 | -1 | 50:26.0 |