Others titles
Chronic Conditions Among Medicare Beneficiaries
Chronic Illnesses Dyads for Year 2015
Health Data for Chronic Conditions 2015
Keywords
Chronic Diseases Data
Chronic Diseases Triads
CMS Medicare Spending
Co-Morbidity Illustrations
Co-morbidity Combinations
CMS Chronic Conditions
CMS Medicare Services
Chronic Condition Triads 2015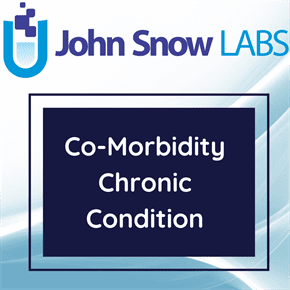 This dataset shows the chronic condition reports are based upon Centers for Medicare and Medicaid Services (CMS) administrative enrollment and claims data for Medicare beneficiaries enrolled in the fee-for-service program. Exclude Medicare beneficiaries with any Medicare Advantage enrollment during the year since claims data are not available for these beneficiaries.
Log in to download
Complexity
Get The Data
For getting access to data download links please read and accept the end-user license agreement.
Your Data License
Research

Non-Commercial, Share-Alike, Attribution

Free Forever

Commercial

Commercial Use, Remix & Adapt, White Label Log in to download
Description
Chronic condition triads represent the combinations of three chronic conditions among Medicare beneficiaries who have at least three of the conditions. There are 969 triads. The 19 chronic conditions are identified through Medicare administrative claims. A Medicare beneficiary is considered to have a chronic condition if the CMS administrative data have a claim indicating that the beneficiary received a service or treatment for the specific condition. On October 1, 2015 the conversion from the 9th version of the International Classification of Diseases (ICD-9-CM) to version 10 (ICD-10-CM) occurred.
Regardless of when a claim was submitted for payment, services that occurred prior to October 1, 2015, use ICD-9 codes. Also, exclude beneficiaries who were enrolled at any time in the year in Part A only or Part B only, since their utilization and spending cannot be compared directly to beneficiaries enrolled in both Part A and Part B. Beneficiaries who died during the year are included up to their date of death if they meet the other inclusion criteria. For chronic condition triads, the population is further restricted to beneficiaries who have at least three of the 19 conditions for the year 2015.
About this Dataset
Data Info
| | |
| --- | --- |
| Date Created | 2015 |
| Last Modified | 2017-01-18 |
| Version | 2017-01-18 |
| Update Frequency | Irregular |
| Temporal Coverage | 2015 |
| Spatial Coverage | United States |
| Source | John Snow Labs; Centers for Medicare and Medicaid Services; |
| Source License URL | |
| Source License Requirements | N/A |
| Source Citation | N/A |
| Keywords | Chronic Diseases Data, Chronic Diseases Triads, CMS Medicare Spending, Co-Morbidity Illustrations, Co-morbidity Combinations, CMS Chronic Conditions, CMS Medicare Services |
| Other Titles | Chronic Conditions Among Medicare Beneficiaries, Chronic Illnesses Dyads for Year 2015, Health Data for Chronic Conditions 2015 |
Data Fields
| Name | Description | Type | Constraints |
| --- | --- | --- | --- |
| Triad_Label | Chronic Conditions among Medicare Beneficiaries | string | required : 1 |
| All_Beneficiaries_Prevalence | Percentage of All Beneficiaries Prevalence | number | level : Ratio |
| All_Beneficiaries_Per_Capita | Medicare Spending per Capita | number | level : Ratio |
| Years_Less_Than_65_In_Percentage | Age Less than 65 Years Prevalence in Percentage | number | level : Ratio |
| Medicare_Spending_Less_Than_65 | Medicare Spending Per Capita for Age Less than 65 Years in Percentage | number | level : Ratio |
| Age_65_And_Over_In_Percentage | Age Greater than 65 Years Prevalence in Percentage | number | level : Ratio |
| Medicare_Spending_More_Than_65_Age | Medicare Spending Per Capita for Age 65 Years and Older in Percentage | number | level : Ratio |
| Male_In_Percentage | Number of Male Prevalence | number | level : Ratio |
| Male_Per_Capita_Spending | Medicare Spending Per Capita for Male | number | level : Ratio |
| Female_In_Percentage | Number of Female in Percentage | number | level : Ratio |
| Female_Per_Capita_Spending | Medicare Spending Per Capita for Female | number | level : Ratio |
| Non_Dual_In_Percentage | Prevalence Non Dual in Percentage | number | level : Ratio |
| Non_Dual_Per_Capita_Spending | Medicare Spending Per Capita for Non_Dual | number | level : Ratio |
| Duals_In_Percentage | Duals in Percentage | number | level : Ratio |
| Duals_Per_Capita_Spending | Medicare Spending Per Capita for Duals | number | level : Ratio |
Data Preview
| | | | | | | | | | | | | | | |
| --- | --- | --- | --- | --- | --- | --- | --- | --- | --- | --- | --- | --- | --- | --- |
| Triad Label | All Beneficiaries Prevalence | All Beneficiaries Per Capita | Years Less Than 65 In Percentage | Medicare Spending Less Than 65 | Age 65 And Over In Percentage | Medicare Spending More Than 65 Age | Male In Percentage | Male Per Capita Spending | Female In Percentage | Female Per Capita Spending | Non Dual In Percentage | Non Dual Per Capita Spending | Duals In Percentage | Duals Per Capita Spending |
| Alzheimer's Disease/Dementia and COPD and Diabetes | 1.9 | 47350 | 1.0 | 63339 | 2.0 | 46063 | 1.9 | 49473 | 1.9 | 45694 | 1.2 | 46028 | 4.0 | 48702 |
| Alzheimer's Disease/Dementia and COPD and Heart Failure | 2.4 | 47947 | 0.8 | 72766 | 2.6 | 46670 | 2.2 | 50962 | 2.5 | 45847 | 1.7 | 46851 | 4.6 | 49327 |
| Alzheimer's Disease/Dementia and COPD and Cancer | 0.6 | 47351 | 0.1 | 63408 | 0.7 | 46874 | 0.7 | 48305 | 0.5 | 46425 | 0.5 | 45754 | 0.8 | 50685 |
| Alzheimer's Disease/Dementia and COPD and Chronic Kidney Disease | 2.2 | 50166 | 0.9 | 75026 | 2.4 | 48701 | 2.2 | 52192 | 2.2 | 48534 | 1.6 | 48045 | 4.2 | 52937 |
| Alzheimer's Disease/Dementia and COPD and Depression | 2.1 | 45856 | 1.3 | 57132 | 2.2 | 44806 | 1.7 | 50094 | 2.4 | 43447 | 1.4 | 45716 | 4.4 | 46002 |
| Alzheimer's Disease/Dementia and COPD and Ischemic Heart Disease | 2.7 | 45146 | 1.0 | 64827 | 2.9 | 44057 | 2.7 | 46457 | 2.6 | 44079 | 2.0 | 43454 | 4.9 | 47442 |
| Alzheimer's Disease/Dementia and COPD and Osteoporosis | 0.7 | 44896 | 0.2 | 60530 | 0.7 | 44354 | 0.2 | 52558 | 1.0 | 43507 | 0.5 | 44900 | 1.2 | 44890 |
| Alzheimer's Disease/Dementia and COPD and Arthritis | 2.3 | 43484 | 0.9 | 56529 | 2.5 | 42703 | 1.8 | 46951 | 2.6 | 41576 | 1.7 | 42815 | 4.4 | 44340 |
| Alzheimer's Disease/Dementia and COPD and Stroke | 0.7 | 56835 | 0.3 | 76044 | 0.7 | 55422 | 0.7 | 59715 | 0.7 | 54575 | 0.5 | 54897 | 1.3 | 59291 |
| Alzheimer's Disease/Dementia and COPD and Atrial Fibrillation | 1.0 | 52425 | 0.2 | 89442 | 1.2 | 51502 | 1.0 | 54843 | 1.0 | 50500 | 0.9 | 50574 | 1.6 | 55805 |