Others titles
Death Causes Due to Health Diseases
Public Health Emergencies
Keywords
COVID-19
COVID Vaccination
Death Due to COVID
Viral Disease
Hospital Encounters
Ventilator Use
Respiratory Illness
COVID-19 Death Data
Excess Deaths Associated with COVID-19
COVID-19 Vaccinations in England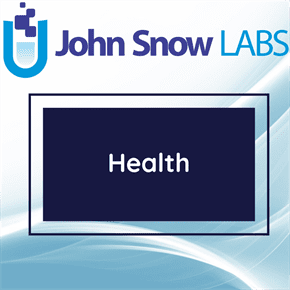 This dataset contains information on the number of COVID-19 vaccinations provided by the NHS in England, both in total since vaccinations began and to the current eligible population.
Log in to download
Complexity
Get The Data
For getting access to data download links please read and accept the end-user license agreement.
Your Data License
Research

Non-Commercial, Share-Alike, Attribution

Free Forever

Commercial

Commercial Use, Remix & Adapt, White Label Log in to download
Description
This publication shows the total number of COVID-19 vaccinations administered in England and reported by midnight of the previous date. This dataset includes vaccinations administered across all settings in England (Hospital Hubs, Local Vaccination Service sites e.g. GP practices and Vaccination Centres). This data is as reported from the National Immunisation Management Service (NIMS), and is classified as management information. NIMS is the System of Record for the NHS COVID-19 vaccination programme in England.
It shows the number of vaccinations given to people in England who are eligible for vaccination (individuals who have an NHS number and are currently alive in the resident population) by various sub-groups and geographies.
About this Dataset
Data Info
| | |
| --- | --- |
| Date Created | 2020-12-08 |
| Last Modified | 2021-09-28 |
| Version | 2021-09-28 |
| Update Frequency | Daily |
| Temporal Coverage | 2021 |
| Spatial Coverage | England |
| Source | John Snow Labs; National Health Service (NHS); |
| Source License URL | |
| Source License Requirements | N/A |
| Source Citation | N/A |
| Keywords | COVID-19, COVID Vaccination, Death Due to COVID, Viral Disease, Hospital Encounters, Ventilator Use, Respiratory Illness, COVID-19 Death Data, Excess Deaths Associated with COVID-19 |
| Other Titles | Death Causes Due to Health Diseases, Public Health Emergencies |
Data Fields
| Name | Description | Type | Constraints |
| --- | --- | --- | --- |
| UTLA_Code | Upper Tier Local Authority Code | string | - |
| UTLA_Name | Upper Tier Local Authority Name | string | - |
| LTLA_Code | Lower Tier Local Authority Code | string | - |
| LTLA_Name | Lower Tier Local Authority Name | string | - |
| First_Dose_Under_25 | Total number of COVID-19 vaccinations of first dose to under age 25 | integer | level : Nominal |
| First_Dose_Age_25_to_29 | Total number of COVID-19 vaccinations of first dose to 25 to 29 | integer | level : Nominal |
| First_Dose_Age_30_to_34 | Total number of COVID-19 vaccinations of first dose to 30 to 34 | integer | level : Nominal |
| First_Dose_Age_35_to_39 | Total number of COVID-19 vaccinations of first dose to 35 to 39 | integer | level : Nominal |
| First_Dose_Age_40_to_44 | Total number of COVID-19 vaccinations of first dose to 40 to 44 | integer | level : Nominal |
| First_Dose_Age_45_to_49 | Total number of COVID-19 vaccinations of first dose to 45 to 49 | integer | level : Nominal |
| First_Dose_Age_50_to_54 | Total number of COVID-19 vaccinations of first dose to 50 to 54 | integer | level : Nominal |
| First_Dose_Age_55_to_59 | Total number of COVID-19 vaccinations of first dose to 55 to 59 | integer | level : Nominal |
| First_Dose_Age_60_to_64 | Total number of COVID-19 vaccinations of first dose to 60 to 64 | integer | level : Nominal |
| First_Dose_Age_65_to_69 | Total number of COVID-19 vaccinations of first dose to 65 to 69 | integer | level : Nominal |
| First_Dose_Age_70_to_74 | Total number of COVID-19 vaccinations of first dose to 70 to 74 | integer | level : Nominal |
| First_Dose_Age_75_to_79 | Total number of COVID-19 vaccinations of first dose to 75 to 79 | integer | level : Nominal |
| First_Dose_Age_80_Plus | Total number of COVID-19 vaccinations of first dose to 75 to 79 | integer | level : Nominal |
| Total_First_Doses | Total number of COVID-19 vaccinations of first dose for all ages | integer | level : Nominal |
| Second_Dose_Under_25 | Total number of COVID-19 vaccinations of second dose to under age 25 | integer | level : Nominal |
| Second_Dose_Age_25_to_29 | Total number of COVID-19 vaccinations of second dose to 25 to 29 | integer | level : Nominal |
| Second_Dose_Age_30_to_34 | Total number of COVID-19 vaccinations of second dose to 30 to 34 | integer | level : Nominal |
| Second_Dose_Age_35_to_39 | Total number of COVID-19 vaccinations of second dose to 35 to 39 | integer | level : Nominal |
| Second_Dose_Age_40_to_44 | Total number of COVID-19 vaccinations of second dose to 40 to 44 | integer | level : Nominal |
| Second_Dose_Age_45_to_49 | Total number of COVID-19 vaccinations of second dose to 45 to 49 | integer | level : Nominal |
| Second_Dose_Age_50_to_54 | Total number of COVID-19 vaccinations of second dose to 50 to 54 | integer | level : Nominal |
| Second_Dose_Age_55_to_59 | Total number of COVID-19 vaccinations of second dose to 55 to 59 | integer | level : Nominal |
| Second_Dose_Age_60_to_64 | Total number of COVID-19 vaccinations of second dose to 60 to 64 | integer | level : Nominal |
| Second_Dose_Age_65_to_69 | Total number of COVID-19 vaccinations of second dose to 65 to 69 | integer | level : Nominal |
| Second_Dose_Age_70_to_74 | Total number of COVID-19 vaccinations of second dose to 70 to 74 | integer | level : Nominal |
| Second_Dose_Age_75_to_79 | Total number of COVID-19 vaccinations of second dose to 75 to 79 | integer | level : Nominal |
| Second_Dose_Age_80_Plus | Total number of COVID-19 vaccinations of second dose to 75 to 79 | integer | level : Nominal |
| Total_Second_Doses | Total number of COVID-19 vaccinations of second dose for all ages | integer | level : Nominal |
| Cumulative_Total_Doses | Cummulative total number of COVID-19 vaccinations of first and second dose for all ages | integer | level : Nominal |
Data Preview
| | | | | | | | | | | | | | | | | | | | | | | | | | | | | | | | | |
| --- | --- | --- | --- | --- | --- | --- | --- | --- | --- | --- | --- | --- | --- | --- | --- | --- | --- | --- | --- | --- | --- | --- | --- | --- | --- | --- | --- | --- | --- | --- | --- | --- |
| UTLA Code | UTLA Name | LTLA Code | LTLA Name | First Dose Under 25 | First Dose Age 25 to 29 | First Dose Age 30 to 34 | First Dose Age 35 to 39 | First Dose Age 40 to 44 | First Dose Age 45 to 49 | First Dose Age 50 to 54 | First Dose Age 55 to 59 | First Dose Age 60 to 64 | First Dose Age 65 to 69 | First Dose Age 70 to 74 | First Dose Age 75 to 79 | First Dose Age 80 Plus | Total First Doses | Second Dose Under 25 | Second Dose Age 25 to 29 | Second Dose Age 30 to 34 | Second Dose Age 35 to 39 | Second Dose Age 40 to 44 | Second Dose Age 45 to 49 | Second Dose Age 50 to 54 | Second Dose Age 55 to 59 | Second Dose Age 60 to 64 | Second Dose Age 65 to 69 | Second Dose Age 70 to 74 | Second Dose Age 75 to 79 | Second Dose Age 80 Plus | Total Second Doses | Cumulative Total Doses |
| E10000032 | West Sussex | E07000223 | Adur | 3323 | 2672 | 3240 | 3512 | 3769 | 4155 | 4437 | 4354 | 3817 | 3476 | 3985 | 3056 | 4435 | 49480 | 2752 | 2334 | 2957 | 3323 | 3639 | 4052 | 4366 | 4273 | 3758 | 3431 | 3938 | 3011 | 4333 | 46414 | 95894 |
| E10000006 | Cumbria | E07000026 | Allerdale | 5620 | 4424 | 4610 | 4746 | 4758 | 5575 | 7421 | 7498 | 6984 | 6242 | 6669 | 4558 | 6361 | 77415 | 4894 | 3927 | 4186 | 4475 | 4551 | 5411 | 7273 | 7377 | 6899 | 6179 | 6575 | 4470 | 6128 | 73366 | 150781 |
| E10000007 | Derbyshire | E07000032 | Amber Valley | 7119 | 5865 | 6415 | 6452 | 6669 | 8042 | 9505 | 9509 | 8267 | 7367 | 8053 | 5839 | 6979 | 98723 | 6056 | 5179 | 5838 | 6113 | 6444 | 7844 | 9334 | 9383 | 8182 | 7284 | 7969 | 5776 | 6771 | 92600 | 191323 |
| E10000032 | West Sussex | E07000224 | Arun | 8233 | 6306 | 7114 | 7184 | 7458 | 8519 | 10622 | 11376 | 10626 | 10349 | 12302 | 9571 | 13725 | 125841 | 6783 | 5394 | 6341 | 6611 | 7052 | 8211 | 10366 | 11141 | 10472 | 10232 | 12162 | 9421 | 13266 | 117996 | 243837 |
| E10000024 | Nottinghamshire | E07000170 | Ashfield | 7127 | 5896 | 6836 | 6778 | 6584 | 7385 | 8897 | 8820 | 7356 | 6449 | 6553 | 5241 | 6252 | 92756 | 5984 | 5082 | 6125 | 6254 | 6237 | 7135 | 8687 | 8690 | 7241 | 6359 | 6467 | 5148 | 5999 | 85871 | 178627 |
| E10000016 | Kent | E07000105 | Ashford | 7578 | 6212 | 7264 | 7161 | 7345 | 7955 | 9535 | 8932 | 7364 | 6494 | 7159 | 5358 | 6703 | 97494 | 6141 | 5314 | 6508 | 6640 | 6985 | 7662 | 9296 | 8752 | 7219 | 6399 | 7054 | 5259 | 6482 | 90240 | 187734 |
| E10000029 | Suffolk | E07000200 | Babergh | 4991 | 3543 | 3985 | 4085 | 4642 | 5391 | 6655 | 6918 | 6087 | 5796 | 6640 | 5074 | 6597 | 72283 | 4300 | 3146 | 3634 | 3851 | 4479 | 5265 | 6555 | 6814 | 6039 | 5730 | 6565 | 5009 | 6392 | 68182 | 140465 |
| E09000002 | Barking and Dagenham | E09000002 | Barking and Dagenham | 10582 | 9020 | 11357 | 12979 | 13207 | 12355 | 11904 | 10157 | 7778 | 5522 | 4459 | 3064 | 4763 | 119516 | 7729 | 7121 | 9573 | 11420 | 12051 | 11502 | 11312 | 9746 | 7535 | 5345 | 4330 | 2962 | 4535 | 105644 | 225160 |
| E09000003 | Barnet | E09000003 | Barnet | 20401 | 19934 | 22774 | 24281 | 25032 | 23589 | 22731 | 20949 | 17779 | 14508 | 13685 | 10002 | 15266 | 256878 | 16747 | 17366 | 20420 | 22301 | 23597 | 22433 | 21869 | 20208 | 17282 | 14137 | 13389 | 9746 | 14579 | 236132 | 493010 |
| E08000016 | Barnsley | E08000016 | Barnsley | 13342 | 11794 | 13006 | 13171 | 12441 | 14028 | 17818 | 17336 | 15175 | 13061 | 12884 | 9481 | 11593 | 179460 | 11029 | 10091 | 11660 | 12157 | 11693 | 13443 | 17346 | 16983 | 14930 | 12861 | 12697 | 9311 | 11137 | 166163 | 345623 |