Others titles
Daily Smoking Worldwide
Global Use of Tobacco
Tobacco Use Worldwide
Keywords
Daily Smoking
Smoking Prevalence
Tobacco Use
Daily Smoking Prevalence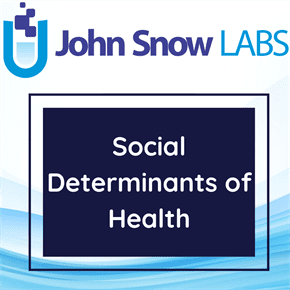 The Global Burden of Disease Study 2015 (GBD 2015), coordinated by the Institute for Health Metrics and Evaluation (IHME), estimated the burden of diseases, injuries, and risk factors at the global, regional, national, territorial, and, for a subset of countries, subnational level.
Log in to download
Complexity
Get The Data
The data in CSV format

DOWNLOAD

Metadata in Human Readable format (PDF)

DOWNLOAD

Metadata in Machine Readable format (JSON)

DOWNLOAD
Your Data License
Research

Non-Commercial, Share-Alike, Attribution

Free Forever

Commercial

Commercial Use, Remix & Adapt, White Label Buy Subscription
Description
As part of this dataset, estimates for daily smoking prevalence and smoking-attributable mortality and disease burden, as measured by disability-adjusted life years (DALYs), were produced by sex, age group, and year for 195 countries and territories. Files available in this record include daily smoking prevalence (1980-2015) and annualized rate of change estimates. Study results were published in The Lancet in April 2017 in "Smoking prevalence and attributable disease burden in 195 countries and territories, 1990–2015: a systematic analysis from the Global Burden of Disease Study 2015."
The scale-up of tobacco control, especially after the adoption of the Framework Convention for Tobacco Control, is a major public health success story. Nonetheless, smoking remains a leading risk for early death and disability worldwide, and therefore continues to require sustained political commitment. The Global Burden of Diseases, Injuries, and Risk Factors Study (GBD) offers a robust platform through which global, regional, and national progress toward achieving smoking-related targets can be assessed.
About this Dataset
Data Info
| | |
| --- | --- |
| Date Created | 1990-01 |
| Last Modified | 2017-04-04 |
| Version | 2017-04-04 |
| Update Frequency | Irregular |
| Temporal Coverage | 1990-01 to 2015-12 |
| Spatial Coverage | World |
| Source | John Snow Labs; Global Health Data Exchange; |
| Source License URL | |
| Source License Requirements | N/A |
| Source Citation | Murray, Hussein, Gakidou; Smoking prevalence and attributable disease burden in 195 countries and territories, 1990–2015 a systematic analysis from the Global Burden of Disease Study 2015 |
| Keywords | Daily Smoking, Smoking Prevalence, Tobacco Use |
| Other Titles | Daily Smoking Worldwide, Global Use of Tobacco, Tobacco Use Worldwide |
Data Fields
| Name | Description | Type | Constraints |
| --- | --- | --- | --- |
| Location_ID | Location ID given to identify location name | integer | level : Nominal |
| Location_Name | Name of the location where the study was conducted | string | - |
| Gender_ID | Gender ID to identify sex name | number | level : Nominal |
| Gender | Gender of the participant for the study | string | - |
| Age_Group_ID | Gender ID to identify sex name | number | level : Nominal |
| Age_Group_Description | Age Group Range and/or description of the participants | string | - |
| Year | Smoking year | date | - |
| Metric_Values | Metric values calculated for daily smokers | string | - |
| Mean_Values | Mean values calculated for daily smokers | number | level : Ratio |
| Lower_Values | Lower values calculated for daily smokers | number | level : Ratio |
| Upper_Values | Upper values calculated for daily smokers | number | level : Ratio |
Data Preview
| | | | | | | | | | | |
| --- | --- | --- | --- | --- | --- | --- | --- | --- | --- | --- |
| Location_ID | Location_Name | Gender_ID | Gender | Age_Group_ID | Age_Group_Description | Year | Metric_Values | Mean_Values | Lower_Values | Upper_Values |
| 6 | China | 1 | Male | 8 | 15 to 19 | 1980 | Number | 8819050 | 7991198 | 9733032 |
| 6 | China | 3 | Both | 21 | 80 plus | 1981 | Number | 582497 | 500097 | 685582.31 |
| 6 | China | 1 | Male | 7 | 10 to 14 | 1988 | Number | 942902 | 822773 | 1077363.4 |
| 6 | China | 1 | Male | 8 | 15 to 19 | 1994 | Number | 8695457 | 7896377 | 9459413 |
| 6 | China | 3 | Both | 8 | 15 to 19 | 1997 | Number | 8125231 | 7308832 | 9014301 |
| 6 | China | 3 | Both | 8 | 15 to 19 | 1999 | Number | 8794813 | 7906334 | 9788509 |
| 6 | China | 1 | Male | 8 | 15 to 19 | 2000 | Number | 8879062 | 8118415 | 9661265 |
| 6 | China | 1 | Male | 8 | 15 to 19 | 2012 | Number | 9174517 | 8465636 | 9964032 |
| 6 | China | 1 | Male | 8 | 15 to 19 | 2013 | Number | 8700925 | 8015425 | 9465547 |
| 12 | Laos | 3 | Both | 22 | All Ages | 1997 | Number | 870682.5 | 767434 | 987728 |