Others titles
Blight Tickets Issued by Inspectors
Blight Notices and Tickets
City of Detroit Ordinance Violations
Keywords
City of Detroit Ordinances
Violation of Local Ordinances
Blight Violation Notices
Blight Violations
Blight Notices
Blight Tickets
Blight Violations Issued to Owner
Detroit Blight Violations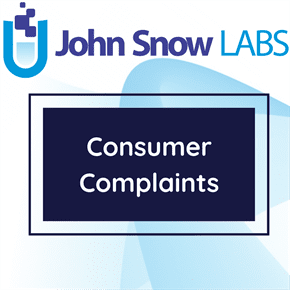 This dataset shows Blight Violation Notices (BVN), or Blight Tickets, that have been issued to property owners who have violated City of Detroit ordinances that govern how property owners must maintain the exterior of their property.
Log in to download
Complexity
Get The Data
For getting access to data download links please read and accept the end-user license agreement.
Your Data License
Research

Non-Commercial, Share-Alike, Attribution

Free Forever

Commercial

Commercial Use, Remix & Adapt, White Label Log in to download
Description
Blight violation is a violation of a local ordinance, similar to a public nuisance. The precise definition varies by local area, but examples may include the change in land use without a permit, lack of exterior property maintenance, or trash accumulation. It often involves something unsightly, offensive, or hazardous that lowers property values or threatens public safety. Blight Tickets are issued by city inspectors, police officers, neighborhood city hall managers and other city officials who investigate complaints of blight and are managed by the Department of Administrative Hearings (DAH).
A blight violation is issued when an owner fails to follow these ordinances. Some common violations are:
Open Storage – Junk Vehicle
– Motor vehicle unlicensed or inoperative in excess of 15 days unless in a completely enclosed building. Can be stored in driveway beneath a properly fitting cover manufactured for that purpose with a special storage permit.
Open Storage – Building Materials
– Lumber, bricks, concrete, cinder blocks, plumbing, electrical, heating equipment, shingles, mortar, cement, nails, screws or other construction materials. These items may be allowed with a valid building permit.
Open Storage – Junk / Trash / Debris / Refuse
– Parts of machinery or motor vehicles, tires, vehicle parts, unused stoves or other appliances, remnants of wood, metal or any other materials. Including boats, campers, travel trailers, motorized homes, trailers and recreational equipment/vehicles that are not maintained in good condition and repair.
– Trash/refuse, food or animal waste, waste consisting of combustible materials (paper, cardboard, yard clippings, wood or similar materials) must be enclosed in a sealed trash receptacle (sealed trash bags are acceptable) and placed so it is not visible from any public street or sidewalk whenever possible except during normal collection.
Upholstered furniture, automobile seats / parts
– Storage, display or use of upholstered or other furniture or discarded automobile seats /parts on porches, patios or in the yard not designed, manufactured, sold or intended for use as outdoor furniture.
Exterior of Structure
– No address visible from public way (numbers must be 4″ H x .50″ W and contrast with the background color)
– Broken or cracked window panes; windows not fully glazed or containing inserts/patches; or openings boarded up for more than 30 days.
– Wood surfaces not clean, stained or painted with chipping or peeling paint. Exterior surfaces not free of dirt, grime or graffiti.
– Exterior of structure, including siding and roof, not in good repair or with missing, damaged or deteriorated materials including shingles, siding, fascia boards, trim, shutters, porch skirting, etc.
– Roof and roof shingles not in good condition or covered with tarp in excess of 30 days if repairs being made.
– Porches and stairs not stable or free of cracked boards or block.
Landscaping
– Lawns, trees, shrubs and flowers must be maintained to not create a visual barrier, safety or environmental hazard, or contribute to conditions of blight.
– Grass to be no more than 8″ in height and mowed regularly.
– Shrubs must be trimmed to provide a clear view of the front entrance and not create a visual barrier or hazard.
A Respondent who receives a blight violation notice has the right to attend a hearing at the DAH. At the hearing, the Respondent may present a defense to the blight violation. DAH hearings are presided over by Administrative Hearing Officers who are licensed Michigan attorneys and independent contractors. At the conclusion of the hearing, the Administrative Hearing Officer will make a finding of facts and issue a written Decision and Order and Judgment. A Decision and Order and Judgment issued by the DAH is a state civil judgment and is treated the same as any other state court judgment for enforcement purposes.
About this Dataset
Data Info
| | |
| --- | --- |
| Date Created | 2017-09-07 |
| Last Modified | 2021-06-23 |
| Version | 2021-06-23 |
| Update Frequency | Annual |
| Temporal Coverage | 2019-2021 |
| Spatial Coverage | City of Detroit |
| Source | John Snow Labs; Department of Administrative Hearings; |
| Source License URL | |
| Source License Requirements | N/A |
| Source Citation | N/A |
| Keywords | City of Detroit Ordinances, Violation of Local Ordinances, Blight Violation Notices, Blight Violations, Blight Notices, Blight Tickets, Blight Violations Issued to Owner |
| Other Titles | Blight Tickets Issued by Inspectors, Blight Notices and Tickets, City of Detroit Ordinance Violations |
Data Fields
| Name | Description | Type | Constraints |
| --- | --- | --- | --- |
| Ticket_ID | A unique ticket identification number assigned to the case by DAH | integer | level : Nominal |
| Ticket_Number | Ticket number assigned to the case by DAH | string | - |
| Agency_Name | Agency name that issued the ticket | string | - |
| Inspector_Name | Name of the inspector who issued the ticket | string | - |
| Violator_Name | Name of the violator | string | - |
| Street_Number | Street number where the violation occurred | string | - |
| Street_Name | Street name where the violation occurred | string | - |
| City | Mailing address city name | string | - |
| State_Abbreviation | Short abbreviation of the state | string | - |
| Zip_Code | ZIP code for mailing address | string | - |
| Mailing_Address_Non_USA_Code | Code for mailing address for Non USA | string | - |
| Country | Violator country name | string | - |
| Violation_Date | Date when the violation occurred | date | - |
| Ticket_Issued_Time | Time when ticket was issued for violation | string | - |
| Hearing_Date | Hearing Date given by DAH | date | - |
| Hearing_Time | Time of hearing | string | - |
| Judgment_Date | Judgment Date given by DAH | date | - |
| Violation_Code | Specific Violation Code | string | - |
| Violation_Description | Detailed description of the violation | string | - |
| Disposition | Disposition of violation | string | - |
| Clean_Up_Cost | Cost in clearing violation area | number | - |
| Judgment_Amount_Total_Due | Total Due amount by judgment | number | - |
| Payment_Date | Date of payment | date | - |
| Payment_Status | Status of payment | string | - |
| Collection_Status | Status of collection amount | string | - |
| Violation_Address | Address where violation occurred | string | - |
| Violation_Parcel_ID | Parcel identification number | string | - |
Data Preview
| | | | | | | | | | | | | | | | | | | | | | | | | | | | | | | | | | | | | | | | |
| --- | --- | --- | --- | --- | --- | --- | --- | --- | --- | --- | --- | --- | --- | --- | --- | --- | --- | --- | --- | --- | --- | --- | --- | --- | --- | --- | --- | --- | --- | --- | --- | --- | --- | --- | --- | --- | --- | --- | --- |
| Ticket ID | Ticket Number | Agency Name | Inspector Name | Violator Name | Violator ID | Violation Area | Street Number | Street Name | Mailing Address Street Number | Mailing Address Street Name | City | State Abbreviation | Zip Code | Mailing Address Non USA Code | Country | Violation Date | Ticket Issued Time | Hearing Date | Hearing Time | Judgment Date | Violation Code | Violation Description | Disposition | Fine Amount | Admin Fee | State Fee | Late Fee | Discount Amount | Clean Up Cost | Judgment Amount Total Due | Payment Amount Sum of All Payments | Balance Due | Payment Date | Payment Status | Collection Status | Violation Address | Violation Parcel ID | Latitude | Longitude |
| 18645 | 05001700DAH | Buildings, Safety Engineering & Env Department | Orbie Gailes | Dean Byrd | 601 | KING | | 1614 | 599 | King | Det | MI | 48202 | | | 2005-01-13 | 1900-01-01 | 2005-02-07 | 9:00AM | 2005-02-07 | 9-1-36(a) | Failure of owner to obtain certificate of compliance | Responsible by Default | 250 | 20 | 10 | 0 | 0 | | 280 | | 280 | | | | 3002390 | 18645 | -83.07257283 | 42.3833501 |
| 18646 | 05001701DAH | Buildings, Safety Engineering & Env Department | Orbie Gailes | Cynthia Roberts | 607 | KING | | 1615 | 18604 | Appoline | Det | MI | 48235 | | | 2005-01-14 | 1900-01-01 | 2005-02-14 | 9:00AM | 2019-09-16 | 9-1-36(a) | Failure of owner to obtain certificate of compliance | Not responsible by City Dismissal | 250 | 0 | 0 | 0 | 0 | | 0 | 0.0 | 0 | | NO PAYMENT DUE | | 3002391 | 18646 | -83.07247872 | 42.38339374 |
| 18648 | 05001703DAH | Buildings, Safety Engineering & Env Department | Orbie Gailes | Dannny Barnes | 4066 | COLUMBUS | | 1617 | 4066 | Columbus | Det | MI | 48204 | | | 2005-01-14 | 1900-01-01 | 2005-02-14 | 9:00AM | 2005-02-14 | 9-1-36(a) | Failure of owner to obtain certificate of compliance | Not responsible by Dismissal | 250 | 0 | 0 | 0 | 0 | | 0 | 0.0 | 0 | | NO PAYMENT DUE | | 14002572 | 18648 | -83.11506091 | 42.3599155 |
| 18649 | 05001704DAH | Buildings, Safety Engineering & Env Department | Orbie Gailes | Gloria Seldon | 3005 | PASADENA | | 1618 | 3005 | Pasada | Det | MI | 48238 | | | 2005-01-14 | 1900-01-01 | 2005-02-14 | 9:00AM | 2019-09-16 | 9-1-36(a) | Failure of owner to obtain certificate of compliance | Not responsible by City Dismissal | 250 | 0 | 0 | 0 | 0 | | 0 | 0.0 | 0 | | NO PAYMENT DUE | | 12004708 | 18649 | -83.12804076 | 42.39344795 |
| 18650 | 05001705DAH | Buildings, Safety Engineering & Env Department | Orbie Gailes | Bessie Thomas | 4024 | CLEMENTS | | 1619 | 20211 | Westmoreland | Det | MI | 48219 | | | 2005-01-14 | 1900-01-01 | 2005-02-14 | 9:00AM | 2019-09-16 | 9-1-36(a) | Failure of owner to obtain certificate of compliance | Not responsible by City Dismissal | 250 | 0 | 0 | 0 | 0 | | 0 | 0.0 | 0 | | NO PAYMENT DUE | | | 18650 | | |
| 18651 | 05001706DAH | Buildings, Safety Engineering & Env Department | Orbie Gailes | Shams Algoro | 4017 | CLEMENTS | | 1620 | 16925 | Linwood | DEt | MI | 48221 | | | 2005-01-14 | 1900-01-01 | 2005-02-14 | 9:00AM | 2019-09-16 | 9-1-36(a) | Failure of owner to obtain certificate of compliance | Not responsible by City Dismissal | 250 | 0 | 0 | 0 | 0 | | 0 | 0.0 | 0 | | NO PAYMENT DUE | | | 18651 | | |
| 18652 | 05001707DAH | Buildings, Safety Engineering & Env Department | Orbie Gailes | Aljay Adams | 3395 | PALMER | | 1621 | 3387 | E. Adams | Det | MI | 48221 | | | 2005-01-14 | 1900-01-01 | 2005-02-14 | 9:00AM | 2005-02-14 | 9-1-36(a) | Failure of owner to obtain certificate of compliance | Responsible by Default | 250 | 20 | 10 | 0 | 0 | | 280 | | 280 | | | | 13003490 | 18652 | -83.03614173 | 42.37407762 |
| 18653 | 05001708DAH | Buildings, Safety Engineering & Env Department | Orbie Gailes | na Garden Court Apt.s | 2900 | JEFFERSON | | 1622 | 2900 | E. Jefferson | Det | MI | 48207 | | | 2005-01-14 | 1900-01-01 | 2005-02-14 | 9:00AM | 2005-02-23 | 9-1-36(a) | Failure of owner to obtain certificate of compliance | Responsible by Admission | 250 | 20 | 10 | 0 | 0 | | 280 | | 280 | 2005-02-22 | PAID IN FULL | | CONDO BUILDING | 18653 | -83.01917209 | 42.33919564 |
| 18654 | 05001709DAH | Buildings, Safety Engineering & Env Department | Orbie Gailes | na JMC Manag. | 69 | SEWARD | | 1623 | 463012 | po box | Mt. Clements | MI | 48044 | | | 2005-01-14 | 1900-01-01 | 2005-02-14 | 9:00AM | 2005-02-14 | 9-1-36(a) | Failure of owner to obtain certificate of compliance | Responsible by Default | 250 | 20 | 10 | 0 | 0 | | 280 | | 280 | | | | 2001187 | 18654 | -83.07764147 | 42.37431818 |
| 18655 | 05001710DAH | Buildings, Safety Engineering & Env Department | Orbie Gailes | Clairwood Apt.s | 100 | CLAIRMOUNT | | 1624 | 784 | PO box | Bloomfield Hills | MI | 48303 | | | 2005-01-14 | 1900-01-01 | 2005-02-14 | 9:00AM | 2005-02-14 | 9-1-36(a) | Failure of owner to obtain certificate of compliance | Responsible by Default | 250 | 20 | 10 | 25 | 25 | | 280 | 55.0 | 225 | 2020-01-23 | PARTIAL PAYMENT APPLIED | | 2001430 | 18655 | -83.08373331 | 42.38240706 |