Others titles
Food Scrap Drop Off Sites
Dumping Sites for Food Scrap in New York City
Keywords
Food Scrap Drop Off Sites
New York City Green Program
NYC Department of Sanitation
Composting to Drop Off Sites Location
Clean Web Program
Food Scrap Drop Off Locations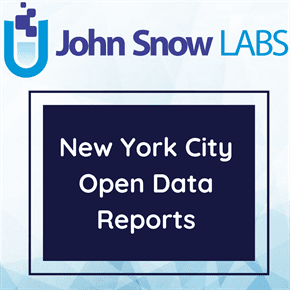 This dataset contains information on locations and operators of food scrap drop-off locations. These sites, however, are not necessarily operated solely by the City of New York.
Log in to download
Complexity
Get The Data
For getting access to data download links please read and accept the end-user license agreement.
Your Data License
Research

Non-Commercial, Share-Alike, Attribution

Free Forever

Commercial

Commercial Use, Remix & Adapt, White Label Log in to download
Description
Locations where NYC residents can drop off their food scraps to be composted. Please note that starting on March 20, 2020, DSNY suspended some services to limit person-to-person contact and to enable our workforce to refocus on core operations. Suspended services include Food Scrap Drop-off sites which will be closed until further notice. Residents should not leave food scraps at any location.
Here is what can and cannot be brought to food scrap drop-off sites:
– Items Accepted:
– Fruit and vegetable scraps
– Coffee grounds, filters, and paper tea bags
– Bread and grains
– Eggshells
– Nutshells
– Corncobs
– Food-soiled paper towels and napkins
– Shredded newspaper
– Sawdust and wood shavings from untreated wood
– Stale beans, flour, and spices
– Cut or dried flowers
– Houseplants and potting soil
– Feathers
– Items Not Accepted
– Meat or fish scraps
– Cheese or dairy products
– Fats, grease, oil, or oily foods
– Cat or dog feces
– Kitty litter
– Colored or glossy paper
– Sawdust made from pressure-treated plywood or lumber
– Coal or charcoal ashes
– Non-compostable materials like plastic, metals, or glass
– Diseased or insect-infested houseplants and soil
– Biodegradable or compostable plastics
About this Dataset
Data Info
| | |
| --- | --- |
| Date Created | 2015-02-04 |
| Last Modified | 2023-08-02 |
| Version | 2023-08-02 |
| Update Frequency | Monthly |
| Temporal Coverage | N/A |
| Spatial Coverage | New York |
| Source | John Snow Labs; Department of Sanitation (DSNY), Data City of New York; |
| Source License URL | |
| Source License Requirements | N/A |
| Source Citation | N/A |
| Keywords | Food Scrap Drop Off Sites, New York City Green Program, NYC Department of Sanitation, Composting to Drop Off Sites Location, Clean Web Program |
| Other Titles | Food Scrap Drop Off Sites, Dumping Sites for Food Scrap in New York City |
Data Fields
| Name | Description | Type | Constraints |
| --- | --- | --- | --- |
| Borough | NYC Borough where vendor is located. New York City's boroughs are five county-level administrative divisions, with each one also being a state county. | string | - |
| NTA_Name | Neighborhood Tabulation Area Name. Neighborhood Tabulation Areas are small area boundaries that were initially created by the Department of City Planning for small area population projections. | string | required : 1 |
| Site_Name | Name of food scrap drop-off location | string | required : 1 |
| Site_Address | Street address or cross streets associated with food scrap drop-off location | string | required : 1 |
| Hosted_By | Name of the organization that services the food scraps that are dropped off | string | required : 1 |
| Open_Month | Months when food scraps can be dropped off at the location | string | required : 1 |
| Day_Hours | Days and hours when food scraps can be dropped off | string | required : 1 |
| Notes | Additional site notes associated with food scrap drop-off location. | string | - |
| Website | Website associated with food scrap drop-off location. | string | - |
| Boro_CD | Borough and Community District which is represented by a single-digit borough number followed by two-digit borough community district number | integer | level : Nominalrequired : 1 |
| Council_District | NYC Council District Number. There are 51 Council districts throughout the five boroughs and is one is represented by an elected Council Member. | integer | level : Nominalrequired : 1 |
| CT_2010 | Census Tract (CT2010). The 2010 census tract in which the tax lot is located | integer | level : Nominal |
| BBL | Ten digit Borough-Block-Lot (BBL) or parcel numbers that identify the location of buildings or properties | integer | level : Nominal |
| BIN | Building Identification Number (BIN). A seven-digit numerical identifier unique to each building in the City of New York | integer | level : Nominal |
| Latitude | Latitude of food scrap drop-off location for mapping purposes | number | required : 1 |
| Longitude | Longitude of food scrap drop-off location for mapping purposes | number | required : 1 |
| Police_Precinct | Police precinct in which the site is located | integer | level : Nominal |
| Object_ID | An ObjectID is a unique, not null integer field used to uniquely identify rows in tables in a geodatabase | integer | level : Nominalrequired : 1 |
Data Preview
| | | | | | | | | | | | | | | | | | |
| --- | --- | --- | --- | --- | --- | --- | --- | --- | --- | --- | --- | --- | --- | --- | --- | --- | --- |
| Borough | NTA Name | Site Name | Site Address | Hosted By | Open Month | Day Hours | Notes | Website | Boro CD | Council District | CT 2010 | BBL | BIN | Latitude | Longitude | Police Precinct | Object ID |
| Manhattan | Harlem (North) | 134th Street Farm | 118 W 134th St | Harlem Grown | Year Round | 24/7 (Start Time: 24/7 - End Time: 24/7) | | www.harlemgrown.org/volunteer | 110 | 9 | 1022600 | | | 40.81380167 | -73.94286914 | 32 | 399 |
| Manhattan | East Midtown-Turtle Bay | Dag Hammarskjold Plaza Greenmarket | E 47th St & 2nd Ave | GrowNYC | Year Round | Wednesday (Start Time: 8:00 AM - End Time: 12:30 PM) | | grownyc.org/compost | 106 | 4 | 1009000 | | | 40.752606 | -73.969036 | 17 | 377 |
| Manhattan | Midtown South-Flatiron-Union Square | Madison Square Park Food Scrap Drop-off | Madison Avenue & E 25 Street | GrowNYC | Year Round | Wednesday (Start Time: 8:00 AM - End Time: 1:00 PM) | | grownyc.org/compost | 105 | 2 | 1005600 | | | 40.742278000000006 | -73.98725 | 13 | 355 |
| Manhattan | East Village | Tompkins Square Greenmarket | E 7th St & Avenue A, New York, NY 10009 | NYC Compost Project Hosted by LES Ecology Center | Year Round | Sunday (Start Time: 8:00 AM - End Time: 5:00 PM) | | https://www.lesecologycenter.org/programs/compost/compost-drop-off-locations/ | 103 | 2 | 1003200 | | | 40.725995000000005 | -73.983207 | 9 | 287 |
| Manhattan | Tribeca-Civic Center | Tribeca Greenmarket | Greenwich St. & Duane St | GrowNYC | Year Round | Saturday (Start Time: 8:00 AM - End Time: 1:00 PM) | | grownyc.org/compost | 101 | 1 | 1003900 | | | 40.717424 | -74.010793 | 1 | 249 |
| Brooklyn | Crown Heights (North) | Walt L Shamel Community Garden | 1097 Dean St, Brooklyn, NY 11216 | Volunteers at Walt L Shamel Community Garden | End of March - January 30 | Saturday and Sunday (Start Time: 12:00 PM - End Time: 2:00 PM) | | https://www.facebook.com/WaltLShamelCommunityGarden/ | 308 | 35 | 3022100 | | | 40.677440000000004 | -73.95365699999999 | 77 | 171 |
| Brooklyn | Prospect Heights | Prospect Heights Food Scrap Drop-off | Park Place & Carlton Ave | GrowNYC | Year Round | Thursday (Start Time: 8:00 AM - End Time: 11:00 AM) | | grownyc.org/compost | 308 | 35 | 3016300 | | | 40.677409999999995 | -73.972226 | 78 | 147 |
| Brooklyn | Bushwick (East) | Wilson Ave Food Scrap Drop-off | Wilson Ave & Moffat St (near L train) | GrowNYC | Year Round | Thursday (Start Time: 9:00 AM - End Time: 1:00 PM) | | grownyc.org/compost | 304 | 37 | 3041100 | | | 40.688793 | -73.904826 | 83 | 127 |
| Queens | Astoria (Central) | Astoria Pug: Most Precious Blood | 32-23 36th St, Queens, NY 11106 (inside parking lot) | Astoria Pug | Year Round | 24/7 (Start Time: 24/7 - End Time: 24/7) | | https://www.instagram.com/astoriapug/?hl=en | 401 | 22 | 4005900 | | | 40.75914 | -73.92146 | 114 | 13 |
| Brooklyn | Flatbush | Flatbush Junction Food Scrap Drop-off | Hillel Pl & Flatbush Ave | GrowNYC | Year Round | Friday (Start Time: 8:30 AM - End Time: 2:30 PM) | | grownyc.org/compost | 314 | 45 | 3077400 | | | 40.632583000000004 | -73.948111 | 70 | 546 |