Others titles
Hartford Fire Department
HFD Complaints
Emergency Services in Hartford
Hartford Fire Department Reports
Keywords
Hartford Fire Incidents
Incident Reports
Complaints Filed
Hartford Fire Protection
Hartford Emergency Services
Hartford Emergency Calls
Hartford Fire Activity
Hartford Emergency Medical Services
Hartford Medical Emergencies
Hartford Fire Incidents Report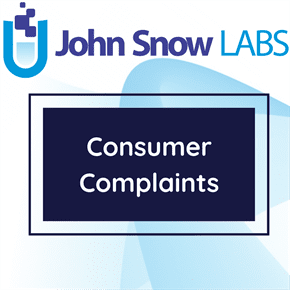 This dataset reflects all fire incidents reported to the Hartford Fire Department (HFD) from January 1, 2014, through September 26, 2018.
Log in to download
Complexity
Get The Data
For getting access to data download links please read and accept the end-user license agreement.
Your Data License
Research

Non-Commercial, Share-Alike, Attribution

Free Forever

Commercial

Commercial Use, Remix & Adapt, White Label Log in to download
Description
The Hartford Fire Department provides fire protection and first responder emergency medical services to the city of Hartford, Connecticut. The Hartford Fire Department is one of four ISO Class 1-rated fire departments in New England.
The Hartford Fire Department protects 38 square miles and covers the 5 villages that make up the town of Hartford (approximate population 11,000).
The Town of Hartford Fire Department employs 20 full-time employees and approximately 10 call firefighters providing fire and advance life support services to the community. The Fire Department responds to approximately 1,700 emergency calls per year.
About this Dataset
Data Info
| | |
| --- | --- |
| Date Created | 2014-04-20 |
| Last Modified | 2018-09-26 |
| Version | 2018-09-26 |
| Update Frequency | Quarterly |
| Temporal Coverage | 2014-2018 |
| Spatial Coverage | Hartford |
| Source | John Snow Labs; Hartford Fire Department; |
| Source License URL | |
| Source License Requirements | N/A |
| Source Citation | N/A |
| Keywords | Hartford Fire Incidents, Incident Reports, Complaints Filed, Hartford Fire Protection, Hartford Emergency Services, Hartford Emergency Calls, Hartford Fire Activity, Hartford Emergency Medical Services, Hartford Medical Emergencies |
| Other Titles | Hartford Fire Department, HFD Complaints, Emergency Services in Hartford, Hartford Fire Department Reports |
Data Fields
| Name | Description | Type | Constraints |
| --- | --- | --- | --- |
| Alarm_Time | Time of alarm at which Fire Incident occurred | string | - |
| Alarm_Date | Date of alarm when Fire Incident occurred | string | - |
| Incident_Number | A unique number assigned to the incident case | string | - |
| Station | Number of Station | integer | level : Nominal |
| Occupant_ID | Unique number assigned to the occupant incident | integer | level : Nominal |
| Address_Line1 | Street number where Fire Incident occurred | string | - |
| Address_Line2 | Street name where Fire Incident occurred | string | - |
| Address_Line3 | Type of street | string | - |
| City | City where Fire Incident occurred | string | - |
| ZIP_Code | ZIP Code where Fire Incident occurred | integer | level : Nominal |
| Latitude | Latitude location of the Fire Incident | number | - |
| Longitude | Longitude location of the Fire Incident | number | - |
| Multiple_Aid | Number of multiple aid available at the station | number | level : Ratio |
| Shift | The on-duty shift or platoon that responded to the incident. | string | - |
| Alarms | Number of time fire alarm was ringing | integer | level : Ratio |
| Alarm_Type | The definition of an alarm, which is determined at the local level where the number of alarms may be related to mutual aid support and indicate incident severity. | number | level : Nominal |
| Incident_Type | Type of incident | string | - |
| Description | Description of fire incident type | string | - |
| Arrival_Time | Arrival time of the Fire Department on incident place | string | - |
Data Preview
| | | | | | | | | | | | | | | | | | | |
| --- | --- | --- | --- | --- | --- | --- | --- | --- | --- | --- | --- | --- | --- | --- | --- | --- | --- | --- |
| Alarm Time | Alarm Date | Incident Number | Station | Occupant ID | Address Line1 | Address Line2 | Address Line3 | City | ZIP Code | Latitude | Longitude | Multiple Aid | Shift | Alarms | Alarm Type | Incident Type | Description | Arrival Time |
| 8:07:30 PM | 11-Jul-15 | 15-0192049 | 1 | | 300.0 | COLUMBUS | BLVD | Hartford | 6103 | 41.765091999999996 | -72.669826 | | B | 1 | 6 | 300 | Rescue, EMS incident, other | 8:07:30 PM |
| 6:44:04 AM | 11-Jul-15 | 15-0192018 | 1 | | 300.0 | COLUMBUS | BLVD | Hartford | 6103 | 41.765091999999996 | -72.669826 | | A | 1 | 6 | 900 | Special type of incident, Other | 7:13:08 AM |
| 3:24:44 PM | 11-Jul-15 | 15-0192027 | 8 | | | BROAD | ST | Hartford | 6106 | 41.755 | -72.6875 | | B | 1 | 1 | 323 | Motor vehicle/pedestrian accident (MV Ped) | 3:26:46 PM |
| 7:56:50 PM | 11-Jul-15 | 15-0192047 | 16 | 3951.0 | 233.0 | GRANBY | ST | Hartford | 6112 | 41.7934 | -72.706 | | B | 1 | 1 | 311 | Medical assist, assist EMS crew | 8:03:20 PM |
| 4:31:57 PM | 11-Jul-15 | 15-0192031 | 1 | | 300.0 | COLUMBUS | BLVD | Hartford | 6103 | 41.765091999999996 | -72.669826 | | B | 1 | 6 | 300 | Rescue, EMS incident, other | 4:31:57 PM |
| 5:41:24 PM | 11-Jul-15 | 15-0192037 | 2 | | | ALBANY | AVE | Hartford | 6120 | 41.7767 | -72.6824 | | B | 1 | 1 | 622 | No Incident found on arrival at dispatch address | 5:46:20 PM |
| 7:35:45 AM | 11-Jul-15 | 15-0192012 | 8 | 15172.0 | 24.0 | YORK | ST | Hartford | 6106 | 41.757163 | -72.693467 | | A | 1 | 1 | 311 | Medical assist, assist EMS crew | 7:40:53 AM |
| 10:13:18 PM | 11-Jul-15 | 15-0192054 | 5 | | | NILES | ST | Hartford | 6105 | 41.7706 | -72.7015 | | B | 1 | 1 | 321 | EMS call, excluding vehicle accident with injury | 10:16:20 PM |
| 1:31:29 PM | 11-Jul-15 | 15-0192021 | 1 | 23811.0 | 80.0 | WASHINGTON | ST | Hartford | 6106 | 41.761084999999994 | -72.682326 | | B | 1 | 1 | 300 | Rescue, EMS incident, other | 1:36:22 PM |
| 10:58:50 AM | 11-Jul-15 | 15-0192019 | 15 | 33181.0 | 23.0 | MOUNTFORD | ST | Hartford | 6114 | 41.742126 | -72.685147 | | B | 1 | 1 | 321 | EMS call, excluding vehicle accident with injury | 11:02:57 AM |