Others titles
Impaired Driving Mortality Rate by Age Group 2012 to 2014
Impaired Driving Mortality Rate by Race 2012 to 2014
Death Rates caused by Drunk Driving 2012 to 2014
Keywords
Drink Driving Ban
Information on Drunk Driving
Facts on Drinking and Driving
Dui Penalties First Offense
Impaired Driving Consequences
Drunk Driving Accidents
Alcohol Related Vehicle Deaths
Drunk and Drive Road Accident
Impaired Driving Death Rate by Age and Race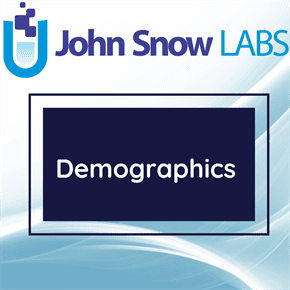 This dataset contains information on Death Rate according to age and race which is caused by impaired driving in year 2012 and 2014.
Log in to download
Complexity
Get The Data
For getting access to data download links please read and accept the end-user license agreement.
Your Data License
Research

Non-Commercial, Share-Alike, Attribution

Free Forever

Commercial

Commercial Use, Remix & Adapt, White Label Log in to download
Description
Rate of deaths by age and gender (per 100,000 population) for people killed in crashes involving a driver. 2012 Source: Fatality Analysis Reporting System (FARS) Note: Blank cells indicate data are suppressed. 2014 Source: Source: National Highway Traffic Administration's (NHTSA) Fatality Analysis Reporting System (FARS), 2014 Annual Report File. Fatality rates based on fewer than 20 deaths are suppressed.
About this Dataset
Data Info
| | |
| --- | --- |
| Date Created | 2015-08-28 |
| Last Modified | 2021-09-27 |
| Version | 2021-09-27 |
| Update Frequency | Biennial |
| Temporal Coverage | N/A |
| Spatial Coverage | United States |
| Source | John Snow Labs; Centers for Disease Control and Prevention (CDC), National Highway Traffic Administration's (NHTSA) Fatality Analysis Reporting System (FARS); |
| Source License URL | |
| Source License Requirements | N/A |
| Source Citation | N/A |
| Keywords | Drink Driving Ban, Information on Drunk Driving, Facts on Drinking and Driving, Dui Penalties First Offense, Impaired Driving Consequences, Drunk Driving Accidents, Alcohol Related Vehicle Deaths, Drunk and Drive Road Accident |
| Other Titles | Impaired Driving Mortality Rate by Age Group 2012 to 2014, Impaired Driving Mortality Rate by Race 2012 to 2014, Death Rates caused by Drunk Driving 2012 to 2014 |
Data Fields
| Name | Description | Type | Constraints |
| --- | --- | --- | --- |
| State | Name of the State. | string | required : 1 |
| Latitude | Latitude Location | number | - |
| Longitude | Longitude Location | number | - |
| All_Ages_in_Year_2012 | Death rate of people of all ages in year 2012. | number | level : Ratio |
| All_Ages_in_Year_2014 | Death rate of people of all ages in year 2014. | number | level : Ratio |
| Ages_From_0_To_20_in_Year_2012 | Death rate of people of age 0 to 20 in year 2012. | number | level : Ratio |
| Ages_From_0_To_20_in_Year_2014 | Death rate of people of age 0 to 20 in year 2014. | number | level : Ratio |
| Ages_From_21_To_34_in_Year_2012 | Death rate of people of age 21 to 34 in year 2012. | number | level : Ratio |
| Ages_From_21_To_34_in_Year_2014 | Death rate of people of age 21 to 34 in year 2014. | number | level : Ratio |
| Ages_Above_35_in_Year_2012 | Death rate of people of age above 35 in year 2012. | number | level : Ratio |
| Ages_Above_35_in_Year_2014 | Death rate of people of age above 35 in year 2014. | number | level : Ratio |
| Male_in_Year_2012 | Death rate of male gender in year 2012. | number | level : Ratio |
| Male_in_Year_2014 | Death rate of male gender in year 2014. | number | level : Ratio |
| Female_in_Year_2012 | Death rate of male gender in year 2012. | number | level : Ratio |
| Female_in_Year_2014 | Death rate of male gender in year 2014. | number | level : Ratio |
Data Preview
| | | | | | | | | | | | | | | |
| --- | --- | --- | --- | --- | --- | --- | --- | --- | --- | --- | --- | --- | --- | --- |
| State | Latitude | Longitude | All Ages in Year 2012 | All Ages in Year 2014 | Ages From 0 To 20 in Year 2012 | Ages From 0 To 20 in Year 2014 | Ages From 21 To 34 in Year 2012 | Ages From 21 To 34 in Year 2014 | Ages Above 35 in Year 2012 | Ages Above 35 in Year 2014 | Male in Year 2012 | Male in Year 2014 | Female in Year 2012 | Female in Year 2014 |
| Connecticut | 41.562661 | 72.64984 | 2.4 | 2.7 | | | 5.9 | 6.1 | 2.1 | 2.5 | 3.7 | 4.6 | 1.1 | |
| Kentucky | 37.645973 | 84.774968 | 4.0 | 3.9 | 1.8 | 2.0 | 7.2 | 7.8 | 3.7 | 3.4 | 6.5 | 6.5 | 1.5 | 1.3 |
| South Dakota | 44.35313 | 100.373529 | 5.7 | 5.6 | | | | | | 6.2 | 7.4 | 8.7 | | |
| Oklahoma | 35.472031 | 97.521068 | 5.6 | 4.0 | | | 10.5 | 7.4 | 5.8 | 3.9 | 9.3 | 6.0 | 1.9 | 2.1 |
| West Virginia | 38.665510999999995 | 80.712638 | 5.6 | 4.7 | | | 12.9 | 10.0 | 4.4 | 4.0 | 9.3 | 7.1 | | |
| Virginia | 37.542681 | 78.457889 | 2.5 | 2.5 | 1.2 | 1.2 | 4.5 | 5.1 | 2.6 | 2.3 | 4.1 | 3.9 | 0.9 | 1.2 |
| Iowa | 42.469401 | 93.816487 | 3.2 | 3.0 | | | 5.9 | 4.6 | 2.9 | 3.4 | 5.1 | 4.8 | | |
| Louisiana | 31.312663 | 92.445678 | 5.2 | 5.4 | 2.8 | 1.8 | 8.6 | 9.4 | 5.1 | 5.7 | 8.3 | 9.1 | 2.4 | 1.9 |
| Tennessee | 35.680941 | 85.774487 | 4.6 | 4.1 | 1.6 | | 8.0 | 8.2 | 4.9 | 4.1 | 7.5 | 6.8 | 1.8 | 1.5 |
| Missouri | 38.635791 | 92.566299 | 4.8 | 3.4 | 1.9 | | 9.5 | 6.9 | 4.4 | 3.2 | 7.8 | 5.6 | 1.8 | 1.3 |