Others titles
Maryland Potentially Avoidable Utilization Savings Policy
Maryland PAU And Prevention Quality Indicators for 2015
Keywords
Potentially Avoidable Utilization (PAU)
Prevention Quality Indicators (PQI)
Quality Based Payment Programs
Hospital Performance
Rate Year
PAU Savings Policy
PAU Savings Adjustment
PAU Scoring
Hospital Revenue
Readmission Reduction Incentive Program (RRIP)
Maryland Potentially Avoidable Utilization Savings Policy 2015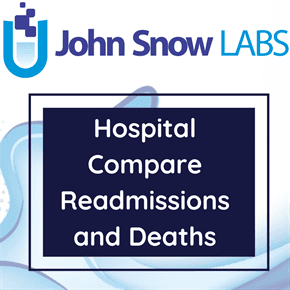 This dataset includes Maryland Health Services Cost Review Commission (HSCRC) which operates a Potentially Avoidable Utilization (PAU) savings policy as part of its portfolio of value-based payment policies. The PAU savings policy is intentionally designed to assure savings to payers.
Log in to download
Complexity
Get The Data
For getting access to data download links please read and accept the end-user license agreement.
Your Data License
Research

Non-Commercial, Share-Alike, Attribution

Free Forever

Commercial

Commercial Use, Remix & Adapt, White Label Log in to download
Description
The Potentially Avoidable Utilization (PAU) Savings Policy builds on the former Readmission Shared Savings Policy (RSSP) implemented in conjunction with the Admission-Readmission Revenue (ARR) program. In Rate Year 2017, the savings program transitioned to focus more broadly on potentially avoidable utilization and the policy was renamed PAU Savings. The PAU savings policy is also important for maintaining Maryland's exemption from the Centers for Medicare & Medicaid Services (CMS) quality-based payment programs, as this exemption allows the state to operate its own programs on an all-payer basis.
PAU is defined as hospital care that is unplanned and can be prevented through improved care, care coordination, or effective community based care. With the introduction of the new All-Payer Model and global budgets, reducing PAU through improved care coordination and enhanced community-based care became a central focus. To this end, the Commission sets a statewide PAU savings adjustment, equivalent to the percentage of hospital inpatient revenue the state expects to save through PAU reduction in that year. In contrast to HSCRC's other quality programs that reward or penalize hospitals based on performance, the PAU Savings policy is intentionally designed to assure savings to payers.
– Key program components of PAU methodology:
– Inpatient and observation status readmissions: PAU hospital readmission rates include the number of 30-day all cause inpatient and observation stay readmissions at each hospital, regardless of where the original (index) admission occurred. Assigning readmissions to the receiving hospital should incentivize hospitals to work within their service areas to reduce readmissions, regardless of where the index stay took place. Additionally, the savings associated with readmission reductions will accrue to the receiving hospital. This is unlike the Readmission Reduction Incentive Program (RRIP) where readmissions are counted for hospitals discharging patients who are later admitted.
– Prevention Quality Indicators: The number of admissions with at least one Prevention Quality Indicators (PQI).
– Key program components of PAU scoring:
– As the PAU Savings policy is applied prospectively, the HSCRC sets a targeted dollar amount for savings, and thus guarantees a fixed amount of savings statewide.
– All Maryland hospitals contribute to the statewide PAU savings; however, each hospital's reduction is proportional to the hospital's PAU revenue (i.e., hospital revenue associated with PQI admissions and observation stays or readmissions) in the most recent year.
– The PAU savings adjustment amount is not related to year-over-year improvement in PAU during the rate year, hence providing an incentive for all hospitals to reduce PAU. Hospitals that reduce their PAU beyond the savings benchmark during the rate year will retain 100 percent of the difference between their actual reduction and the savings benchmark.
– Cap the PAU savings reduction at the statewide average reduction for hospitals with higher socio-economic burden measured using percent Medicaid and Self-Pay/Charity inpatient utilization.
About this Dataset
Data Info
| | |
| --- | --- |
| Date Created | 2016-06-22 |
| Last Modified | 2016-06-22 |
| Version | 2016-06-22 |
| Update Frequency | Annual |
| Temporal Coverage | 2015 |
| Spatial Coverage | Maryland |
| Source | John Snow Labs; The Maryland Health Services Cost Review Commission; |
| Source License URL | |
| Source License Requirements | N/A |
| Source Citation | N/A |
| Keywords | Potentially Avoidable Utilization (PAU), Prevention Quality Indicators (PQI), Quality Based Payment Programs, Hospital Performance, Rate Year, PAU Savings Policy, PAU Savings Adjustment, PAU Scoring, Hospital Revenue, Readmission Reduction Incentive Program (RRIP) |
| Other Titles | Maryland Potentially Avoidable Utilization Savings Policy, Maryland PAU And Prevention Quality Indicators for 2015 |
Data Fields
| Name | Description | Type | Constraints |
| --- | --- | --- | --- |
| Hospital_Name | It identifies the name of the hospital referred to as the provider. | string | - |
| Potentially_Avoidable_Utilization_Total_Charges_In_Dollars | It identifies the total charges for Potentially Avoidable Utilization Savings Policy. | number | - |
| Potentially_Avoidable_Utilization_Prevention_Quality_Indicators | It includes the Prevention Quality Indicators for Potentially Avoidable Utilization Savings Policy. | number | - |
| Potentially_Avoidable_Utilization_Readmissions_Charges_In_Dollars | Indicates the Readmissions value for Prevention Quality Indicators for Potentially Avoidable Utilization Savings Policy. | number | - |
| Total_Potentially_Avoidable_Utilization_Charges_In_Dollars | Indicates the Total Potentially Avoidable Utilization value for Saving Policy. | number | - |
| Potentially_Avoidable_Utilization_Charges_Percent | It includes the Potentially Avoidable Utilization charges in percent for Savings Policy. | number | level : Ratio |
| Readmissions_Potentially_Avoidable_Utilization_Charges_Percent | It indicates the Readmissions Charges for Potentially Avoidable Utilization in percent. | number | level : Ratio |
| Total_Potentially_Avoidable_Utilization_Charges_Percent | It includes the Total Potentially Avoidable Utilization value for Saving Policy in percent. | number | level : Ratio |
Data Preview
| | | | | | | | |
| --- | --- | --- | --- | --- | --- | --- | --- |
| Hospital Name | Potentially Avoidable Utilization Total Charges In Dollars | Potentially Avoidable Utilization Prevention Quality Indicators | Potentially Avoidable Utilization Readmissions Charges In Dollars | Total Potentially Avoidable Utilization Charges In Dollars | Potentially Avoidable Utilization Charges Percent | Readmissions Potentially Avoidable Utilization Charges Percent | Total Potentially Avoidable Utilization Charges Percent |
| ANNE ARUNDEL | 570855516.8 | 22800713.46 | 29160806.62 | 51961520.08 | 3.99 | 5.11 | 9.1 |
| ATLANTIC GENERAL | 103203408.9 | 5289681.6 | 3923135.69 | 9212817.29 | 5.13 | 3.8 | 8.93 |
| BALTIMORE WASHINGTON MEDICAL CENTER | 408705920.0 | 25715720.79 | 37767811.9 | 63483532.69 | 6.29 | 9.24 | 15.53 |
| BON SECOURS | 109974958.1 | 6153974.37 | 13945635.41 | 20099609.78 | 5.6 | 12.68 | 18.28 |
| CALVERT | 144510623.5 | 9462287.74 | 7307745.75 | 16770033.49 | 6.55 | 5.06 | 11.6 |
| CARROLL COUNTY | 256050214.3 | 16952341.49 | 19007731.79 | 35960073.28 | 6.62 | 7.42 | 14.04 |
| CHARLES REGIONAL | 151942028.2 | 10527954.34 | 11555972.7 | 22083927.04 | 6.93 | 7.61 | 14.53 |
| CHESTERTOWN | 59963436.42 | 4875571.42 | 3337104.2 | 8212675.62 | 8.13 | 5.57 | 13.7 |
| DOCTORS COMMUNITY | 229235938.9 | 15512191.17 | 22674721.06 | 38186912.23 | 6.77 | 9.89 | 16.66 |
| DORCHESTER | 54823272.2 | 6114156.72 | 5539165.69 | 11653322.41 | 11.15 | 10.1 | 21.26 |