Others titles
Most Popular Baby Names in New York City
Most Popular Baby Names by Gender NY
Most Popular Baby Names by Mother's Race NY
Most Popular Baby Names by SSA
Keywords
Most Popular Baby Names
Baby Names by Gender
Most Popular Baby Names by Social Security Administration
Baby Names and Mother
Baby Names by Mother's Ethnic Group
Baby Names New York City
Popular Baby Names by Sex
Most Popular Baby First Names 2011 to 2023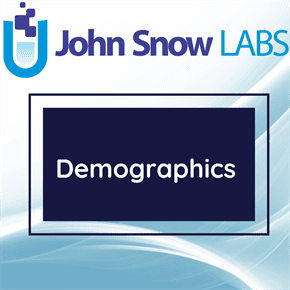 This dataset is from the different website that has released its poular baby names from 2011 to 2023, showing which names proved to be the most popular during these years. Data were collected through civil birth registration. Each record represents the ranking of a baby name in the order of frequency.
Log in to download
Complexity
Get The Data
For getting access to data download links please read and accept the end-user license agreement.
Your Data License
Research

Non-Commercial, Share-Alike, Attribution

Free Forever

Commercial

Commercial Use, Remix & Adapt, White Label Log in to download
Description
This dataset shows most poular first baby names from different sources in the year 2011 to 2023. This dataset can be used to represent the popularity of a name. Caution should be used when assessing the rank of a baby name if the frequency count is close to 10; the ranking may vary year to year. Each year, the Social Security Administration publishes the totals for the first names from all Social Security card applications for births that occurred in the US since 1880. The publication is the most complete record of first name usage in the United States. Liam and Olivia are predicted to be the top names nationally, naming trends can vary from state to state, and the top national name is rarely the top name in every state.
Liam is only predicted to be the most popular boy name in 26 states. Olivia is only predicted to be the most popular girl name in 28 states. Harper stand out as ranking #1 in at least one state even though they don't rank in the top 10 nationally. Names like Ashley and Debra saw dramatic changes in their popularity from one year to the next. Rafael is the most desired baby name associated with luck, with 3,160,411 people bearing this name worldwide. Rafael has biblical connotations, being the name of the angel of healing.
Americans are choosing more unique baby names every year and even creating a new generation of modern baby names. Beyond the names just outside the top 10 mentioned above, the fastest rising names are the most likely to unexpectedly beat our predictions if they see a large enough change.
Births for first names are taken from births that occurred in the United States since 2011. From 2011 to 2023, all births may not be included in the original data set.
About this Dataset
Data Info
| | |
| --- | --- |
| Date Created | 2015-02-04 |
| Last Modified | 2023 |
| Version | 2023 |
| Update Frequency | Irregular |
| Temporal Coverage | 2011-2023 |
| Spatial Coverage | United States |
| Source | John Snow Labs; Data City of New York, Social Security Administration, Name Census, Hellomagazine; |
| Source License URL | |
| Source License Requirements | N/A |
| Source Citation | N/A |
| Keywords | Most Popular Baby Names, Baby Names by Gender, Most Popular Baby Names by Social Security Administration, Baby Names and Mother, Baby Names by Mother's Ethnic Group, Baby Names New York City, Popular Baby Names by Sex |
| Other Titles | Most Popular Baby Names in New York City, Most Popular Baby Names by Gender NY, Most Popular Baby Names by Mother's Race NY, Most Popular Baby Names by SSA |
Data Fields
| Name | Description | Type | Constraints |
| --- | --- | --- | --- |
| Birth_Year | Birth Year of baby | date | - |
| Gender | Baby Gender (Male, Female) | string | - |
| Baby_First_Name | Popular Baby Name | string | - |
| Ethnicity | Ethnic Group (ASIAN AND PACIFIC ISLANDER, BLACK NON HISPANIC, WHITE NON HISPANIC, HISPANIC) | string | - |
| Rank | Baby Name Rank Wise | integer | level : Ordinal |
Data Preview
| | | | | |
| --- | --- | --- | --- | --- |
| Birth Year | Gender | Baby First Name | Ethnicity | Rank |
| 2011 | FEMALE | GERALDINE | HISPANIC | 75 |
| 2011 | FEMALE | GIA | HISPANIC | 67 |
| 2011 | FEMALE | GIANNA | HISPANIC | 42 |
| 2011 | FEMALE | GISELLE | HISPANIC | 51 |
| 2011 | FEMALE | GRACE | HISPANIC | 53 |
| 2011 | FEMALE | GUADALUPE | HISPANIC | 62 |
| 2011 | FEMALE | HAILEY | HISPANIC | 8 |
| 2011 | FEMALE | HALEY | HISPANIC | 74 |
| 2011 | FEMALE | HANNAH | HISPANIC | 71 |
| 2011 | FEMALE | HAYLEE | HISPANIC | 71 |