Others titles
Most Popular Baby Names in New York City
Most Popular Baby Names by Gender NY
Most Popular Baby Names by Mother's Race NY
Keywords
Most Popular Baby Names
Baby Names by Gender
Baby Names and Mother
Baby Names by Mother's Ethnic Group
Baby Names New York City
Popular Baby Names by Sex
Most Popular Baby Names by Gender and Mother Ethnic Group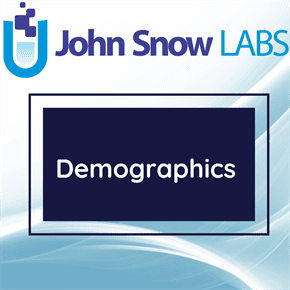 This dataset is from the BabyCenter that has released its top 100 baby names of 2016, showing which names proved to be the most popular this year. Baby names are often a controversial subject, considering seemingly everyone has an opinion of which name sounds best and which are too out there to use. But there are a select few names out there that seem to be universally beloved.
Log in to download
Complexity
Get The Data
The data in CSV format

DOWNLOAD

Metadata in Human Readable format (PDF)

DOWNLOAD

Metadata in Machine Readable format (JSON)

DOWNLOAD
Your Data License
Research

Non-Commercial, Share-Alike, Attribution

Free Forever

Commercial

Commercial Use, Remix & Adapt, White Label Buy Subscription
Description
The newly released list, which compiles data from nearly 400,000 parents, ranks the names of both genders by popularity. Let's start with girls. According to the list, the most popular name for baby girls this year is an oldie but goodie: Sophia. The lovely moniker beat the names Emma, Olivia, Ava and Mia to become the No. 1 female baby name of 2016. No huge surprise there — the name is classic (does anyone else think of Estelle Getty from Golden Girls when they hear it?) and has multiple spellings (such as Sophia or Sofia), all of which helps make it a prevalent choice among parents.
About this Dataset
Data Info
| | |
| --- | --- |
| Date Created | 2015-02-04 |
| Last Modified | 2019-12-05 |
| Version | 2019-12-05 |
| Update Frequency | Irregular |
| Temporal Coverage | 2011-2019 |
| Spatial Coverage | United States |
| Source | John Snow Labs; Data City of New York; |
| Source License URL | |
| Source License Requirements | N/A |
| Source Citation | N/A |
| Keywords | Most Popular Baby Names, Baby Names by Gender, Baby Names and Mother, Baby Names by Mother's Ethnic Group, Baby Names New York City, Popular Baby Names by Sex |
| Other Titles | Most Popular Baby Names in New York City, Most Popular Baby Names by Gender NY, Most Popular Baby Names by Mother's Race NY |
Data Fields
| Name | Description | Type | Constraints |
| --- | --- | --- | --- |
| Birth_Year | Birth Year of baby | date | - |
| Gender | Baby Gender (Male, Female) | string | - |
| Ethnic_Group | Ethnic Group (ASIAN AND PACIFIC ISLANDER, BLACK NON HISPANIC, WHITE NON HISPANIC, HISPANIC) | string | - |
| Name | Popular Baby Name | string | - |
| Count | Number of Baby Names | integer | level : Ratio |
| Rank | Baby Name Rank Wise | integer | level : Ordinal |
Data Preview
| | | | | | |
| --- | --- | --- | --- | --- | --- |
| Birth Year | Gender | Ethnic Group | Name | Count | Rank |
| 2011 | FEMALE | HISPANIC | GERALDINE | 13 | 75 |
| 2011 | FEMALE | HISPANIC | GIA | 21 | 67 |
| 2011 | FEMALE | HISPANIC | GIANNA | 49 | 42 |
| 2011 | FEMALE | HISPANIC | GISELLE | 38 | 51 |
| 2011 | FEMALE | HISPANIC | GRACE | 36 | 53 |
| 2011 | FEMALE | HISPANIC | GUADALUPE | 26 | 62 |
| 2011 | FEMALE | HISPANIC | HAILEY | 126 | 8 |
| 2011 | FEMALE | HISPANIC | HALEY | 14 | 74 |
| 2011 | FEMALE | HISPANIC | HANNAH | 17 | 71 |
| 2011 | FEMALE | HISPANIC | HAYLEE | 17 | 71 |