Others titles
National Sample Survey of Nurse Practitioners (NSSNP) 2012
Nurses Education and Certification, Demographics and Practice Pattern Survey 2012
Nurses Perception of Work and Salary Survey 2012
Keywords
National Sample Survey
Survey Of Nurse Practitioners
Nurse Practitioners Survey
NP Survey
NP Supply
Job Satisfaction Survey
Nurses Education and Certification
Nurses Demographics
Nurses Practice Pattern
Nurses Speciality and Setting of Practice
Health Workforce Analysis
National Sample Survey Of Nurse Practitioners 2012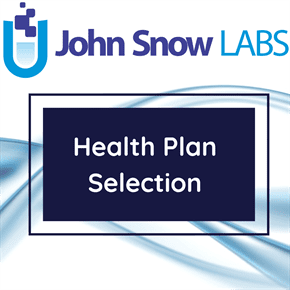 Nurse practitioners play a critical role in extending access to health care by providing a range of primary and specialty care services. The Health Resources and Services Administration (HRSA) conducted the 2012 National Sample Survey of Nurse Practitioners to provide accurate national estimates of the nurse practitioner workforce and to profile their education, certification, and practice patterns.
Log in to download
Complexity
Get The Data
For getting access to data download links please read and accept the end-user license agreement.
Your Data License
Research

Non-Commercial, Share-Alike, Attribution

Free Forever

Commercial

Commercial Use, Remix & Adapt, White Label Log in to download
Description
The National Sample Survey of Nurse Practitioners (NSSNP) was commissioned by the Health Resources and Services Administration's (HRSA) Bureau of Health Professions (BHPr) to help fill the information gap that exists surrounding Nurse Practitioner (NP) education, training, employment, and the extent to which NPs are practicing to the full extent of their education and training. NSSNP data use the information to help health workforce policy decisions based on current and projected supply and demand for NPs. From the sample of 22,000 NP records allocated, 12,923 NPs completed and returned surveys. The response rate was 60.1 percent. Each survey was carefully reviewed for missing or inaccurate data. A stepwise data cleaning process was applied to identify and consistently clean conflicting and out of range data. Sample weights were established to permit the development of national estimates as well as state-level estimates for many of the larger states. The final weight assigned to a participating nurse practitioner may be interpreted as the number of NPs who have a currently active license in at least one state represented by that participating NP. Survey estimates, such as those included through the analytic chapters in this report are obtained by applying the final sample weights to records representing the eligible responding NPs. Corresponding estimates of variability can be obtained through the use of 100 jackknives replicate weights developed for this purpose. The national sample included 22,000 NP records allocated (approximately) proportional to the number of licensed NPs in each state. Data were collected between March 2012 and July 2012 using three waves mailed paper surveys plus a reminder postcard.
Key findings of the survey include that out of the estimated 154,000 licensed nurse practitioners (NPs) in the United States in 2012, more than 132,000 worked in a position requiring a nurse practitioner credential (the NP workforce). Within the NP workforce, about 127,000 NPs were providing patient care, and nearly half of NPs inpatient care (60,407) were working in primary care practices or facilities. Approximately 22,000 licensed NPs were not working in an NP position at the time of the survey; of these, approximately 11,000 were working as RNs. The average age within the NP workforce was 48 years. Approximately 94 percent of the total NP workforce held a graduate degree. Of the six percent without a graduate degree, most were individuals trained before 1992. Seventy-six percent of the NP workforce maintained certification in what is generally considered a primary care specialty (family, adult, pediatric, or gerontology). The most widely held certification is family NP, reported by nearly half of the NP workforce. Ninety-six percent of the NP workforce reported being in clinical practice, providing direct patient care. Nearly three percent were in faculty positions and approximately one percent were in administrative positions. More than half of the NP workforce reported working in ambulatory care settings in their principal NP positions. Nearly one-third of the NP workforce practiced in hospitals. NPs working in primary care settings reported a median salary of $82,000. Overall, NPs in the workforce reported high levels of job satisfaction. NPs were most satisfied with their level of autonomy, time spent on patient care, sense of value for what they do, and respect from physicians and colleagues.
About this Dataset
Data Info
| | |
| --- | --- |
| Date Created | 2012 |
| Last Modified | 2014 |
| Version | 2014 |
| Update Frequency | Quadrennial |
| Temporal Coverage | 2012-03 to 2012-07 |
| Spatial Coverage | United States |
| Source | John Snow Labs; Health Resources and Services Administration; |
| Source License URL | |
| Source License Requirements | N/A |
| Source Citation | N/A |
| Keywords | National Sample Survey, Survey Of Nurse Practitioners, Nurse Practitioners Survey, NP Survey, NP Supply, Job Satisfaction Survey, Nurses Education and Certification, Nurses Demographics, Nurses Practice Pattern, Nurses Speciality and Setting of Practice, Health Workforce Analysis |
| Other Titles | National Sample Survey of Nurse Practitioners (NSSNP) 2012, Nurses Education and Certification, Demographics and Practice Pattern Survey 2012, Nurses Perception of Work and Salary Survey 2012 |
Data Fields
| Name | Description | Type | Constraints |
| --- | --- | --- | --- |
| PUF_ID | ID | integer | level : Nominal |
| Educational_Program_Completed_For_NP_Preparation_No_Masters_Degree | Certificate Program (no master's degree) | string | - |
| Educational_Program_Completed_For_NP_Preparation_Masters_Degree | Master's degree | string | - |
| Educational_Program_For_NP_Preparation_Post_Masters_Certificate | Post Master's Certificate | string | - |
| Educational_Program_For_NP_Preparation_Doctor_Of_Nursing_Practice | Doctor of Nursing Practice degree | string | - |
| Educational_Program_Completed_For_NP_Preparation_Other | Other education Please specify | string | - |
| Year_Completed_Initial_NP_Education_Program | Year in which initial NP education program was completed | string | - |
| Is_National_Family_Certification_Checked | If family certification is checked or not checked | boolean | - |
| Is_National_Pediatric_Certification_Checked | If pediatric certification is checked or not checked | boolean | - |
| Is_National_Other_Primary_Care_Certification_Checked | If other primary care certification (specify) is checked or not checked | boolean | - |
| Is_National_NP_Certification_Other_NP_Certification | If other NP certification (specify) is checked or not checked | boolean | - |
| Is_National_NP_Certification_No_Certification | If non (no certification) is checked or not checked | boolean | - |
| Employed_In_A_Position_That_Requires_State_Licensure_To_Practice_NP | Employed in any positions that require state certification/licensure/recognition to practice as an NP | string | - |
| Reason_Not_Working_As_NP_Overall_Lack_NP_Jobs_Practice_Opportunities | Overall lack of NP jobs/practice opportunities is reason not working as NP | string | - |
| Reason_Not_Working_As_NP_Lack_Of_NP_Jobs_In_Desired_Location | Lack of NP jobs/practice opportunities in desired location is reason not working as NP | string | - |
| Reason_Not_Working_As_NP_Lack_NP_Jobs_In_Desired_Type_Of_Facility | Lack of NP jobs/practice opportunities in desired type of facility is reason not working as NP | string | - |
| Reason_Not_Working_As_NP_Lack_NP_Jobs_In_Desired_Speciality | Lack of NP jobs/practice opportunities in desired type of Speciality is reason not working as NP | string | - |
| Reason_Not_Working_As_NP_Limited_Scope_Of_Practice_In_State_Desired | Limited scope of practice for NPs in the state where practice is desired is reason not working as NP | string | - |
| Reason_Not_Working_As_NP_Denied_Job_Due_To_Lack_Of_Experience | Denied NP job due to lack of experience or qualification is reason not working as NP | string | - |
| Reason_For_Not_Working_As_An_NP_Inadequate_Salary_Or_Compensation | Inadequate salary/compensation is reason not working as NP | string | - |
| Reason_For_Not_Working_As_An_NP_Working_Outside_Of_The_Nursing_Field | Working outside the nursing field (described) is reason for not working as NP | string | - |
| Reason_For_Not_Working_As_An_NP_Maternity_Or_Parenting_Or_Family_Leave | Maternity/parenting/family leave is reason not working as NP | string | - |
| Reason_For_Not_Working_As_An_NP_Poor_Health_Or_Disability | Poor health or disability is reason not working as NP | string | - |
| Reason_For_Not_Working_As_An_NP_Choose_Not_To_Work_At_This_Time | Choose not to work at this time is reason not working as NP | string | - |
| Reason_For_Not_Working_As_An_NP_Retired | Retired is the reason not working as NP | string | - |
| Reason_For_Not_Working_As_An_NP_Other_Reasons | Other (specify) reason not working as NP | string | - |
| Reason_Not_Working_As_NP_Working_In_Health_Field_In_A_Non_NP_Position | Working in Health Field in Non-NP position | string | - |
| Volunteer_As_An_NP | To volunteer as an NP | string | - |
| Number_Of_Hours_Per_Month_Spent_Volunteering_As_An_NP | Hours spent per month volunteering as an NP | string | - |
| Work_For_Pay_In_Nursing_As_An_RN_Or_An_NP | Working for pay in nursing, as a Registered Nurse (RN) or as an NP | string | - |
| Describe_Principal_RN_Or_NP_Position_For_Which_Work_Is_Paid | Principal position in the RN or NP position in which you work the most hours per week | string | - |
| Setting_Of_Principal_RN_Or_NP_Position | In what type of setting do you work in your principal position | string | - |
| Rural_Urban_Commuting_Area_Code_Practice_Location_Principal_Position | RUCA the ZIP code where you practice in your principal position | string | - |
| Electronic_Health_Record_Medical_Record_System_In_Principal_Position | In your principal position do you use an electronic health record (EHR) or electronic medical record (EMR) system? Do not include billing record systems | string | - |
| Plans_For_Installing_New_EHR_Or_EMR_System_Within_Next_18_Months | Other specified installing new EHR/EMR system | string | - |
| Number_Of_Hours_Worked_In_A_Typical_Week_In_The_Principal_Position | In a typical week, how many hours do you work in your principal position | string | - |
| Estimate_Of_2011_Pre_Tax_Annual_Earnings_From_Principal_Position | Estimate your 2011 pre-tax annual earnings from your principal position. Include overtime, on-call earnings, and bonuses | string | - |
| Have_A_National_Provider_Identifier_Number | Do you have a National Provider Identifier (NPI) number | string | - |
| Bill_Under_Your_NPI_Number | Do you bill under your NPI number | string | - |
| Satisfaction_With_The_Proportion_Of_Time_In_Patient_Care | How satisfied with Proportion of time in patient care | string | - |
| Satisfaction_With_Patient_Load | How satisfied with Patient load | string | - |
| Satisfaction_With_Patient_Mix | How satisfied with Patient mix | string | - |
| Satisfaction_With_The_Amount_Of_Paperwork_Required | How satisfied with Amount of paperwork required | string | - |
| Satisfaction_With_Level_Of_Autonomy | How satisfied with Level of autonomy | string | - |
| Satisfaction_With_The_Number_Of_Hours_Worked_Including_Overtime | How satisfied with Number of hours worked, including overtime | string | - |
| Satisfaction_With_The_Salary_Or_Benefits | How satisfied with Salary/benefits | string | - |
| Satisfaction_With_The_Sense_Of_Value_For_What_You_Do | How satisfied with Sense of value for what you do | string | - |
| Satisfaction_With_Respect_From_Physician_Colleagues | How satisfied with Respect from physician colleagues | string | - |
| Satisfaction_With_Respect_From_Other_Colleagues | How satisfied with Respect from other colleagues | string | - |
| Satisfaction_With_Amount_Of_Administrative_Support | How satisfied with Amount of administrative support | string | - |
| Satisfaction_With_Opportunities_For_Professional_Development | How satisfied with Opportunities for professional development | string | - |
| Satisfaction_With_Input_In_to_Organizational_Or_Practice_Policies | How satisfied with Input into organizational/practice policies | string | - |
| Overall_Level_Of_Satisfaction_With_Principal_Position | What is your overall level of satisfaction with your principal position? | string | - |
| Plan_To_Leave_Principal_Position | Do you plan to leave your principal position | string | - |
| Approximate_Time_Until_Retiring_From_Nursing_And_NP_Work | Approximately when do you plan to retire from nursing and NP work | string | - |
| Working_For_Pay_In_Any_Other_Nursing_Positions | Aside from the principal position you just described, are you working for pay in any other nursing (RN or NP) positions? | string | - |
| Describe_Secondary_RN_Or_NP_Position_For_Which_Work_Is_Paid | Describe your secondary position. Your secondary position is the RN or NP position in which you work the second greatest number of hours per week. Please report only nursing positions for which you are paid. Do not include volunteer positions or adjunct faculty status. | string | - |
| Setting_Of_Secondary_RN_Or_NP_Position | In what type of setting do you work in your secondary position? | string | - |
| Rural_Urban_Commuting_Area_Code_Practice_Location_Secondary_Position | Location of seconadary position | string | - |
| Number_Of_Hours_Worked_In_A_Typical_Week_In_Secondary_Position | In a typical week, how many hours do you work in your secondary position? | string | - |
| Estimate_Of_2011_Pre_Tax_Annual_Earnings_From_Secondary_Position | Please estimate your 2011 pre-tax annual earnings from your secondary position. Include overtime, on-call earnings, and bonuses | string | - |
| Work_For_Pay_As_An_NP | NP position may have been described as a principal or secondary position in Section II. In this section, additional details are gathered on NP employment. Do you work for pay as an NP? | string | - |
| Clinical_Specialty_Of_Main_NP_Position | Check the one term below that best describes the specialty of the practice/facility in which you work for your main NP position | string | - |
| Percent_Of_Time_Spent_On_Patient_Care_Or_Documentation | Percent of time Patient Care/Documentation | string | - |
| Percent_Of_Time_Spent_On_Teaching_Or_Precepting_Or_Orienting | Percent of time Teaching/Precepting/Orienting? | string | - |
| Percent_Of_Time_Spent_On_Supervision_Or_Management_Or_Administration | Percent of time Supervision/Management/Administration? | string | - |
| Percent_Of_Time_Spent_On_Other_Things | Percent of time Other | string | - |
| Provision_Of_Direct_Patient_Care_In_Main_NP_Position | Do you provide any direct patient care in your main NP position? | string | - |
| Number_Of_Patients_In_Main_NP_Position_Provide_Diagnosis_Treatment | How many of your patients do you provide Diagnosis and treatment? | string | - |
| No_Of_Patients_Main_NP_Diagnosis_Treatment_Management_Chronic_Illness | How many of your patients do you provide Diagnosis, treatment, and management of chronic illnesses? | string | - |
| No_Of_Patients_Main_NP_Position_Conduct_Physical_Exam_Medical_History | How many of your patients do you Conduct physical examinations and obtain medical histories? | string | - |
| No_Of_Patients_In_Main_NP_Order_Perform_Interpret_Lab_Other_Diagnostic | How many of your patients do you Order, perform, and interpret lab tests, x-rays, EKGs, and other diagnostic studies? | string | - |
| No_Of_Patient_In_Main_NP_Prescribe_Drugs_Acute_And_Chronic_Illnesses | How many of your patients do you Prescribe drugs for acute and chronic illnesses? | string | - |
| No_Of_Patient_Main_NP_Position_Provide_Preventative_Care_Immunization | How many of your patients do you Provide preventive care ,including screening and immunizations? | string | - |
| Number_Of_Patients_In_Main_NP_Position_Perform_Procedures | How many of your patients do you Perform procedures? | string | - |
| No_Of_Patient_In_Main_NP_Position_Counsel_Educate_Patient_And_Families | How many of your patients do you Counsel and educate patients and families? | string | - |
| Number_Of_Patients_In_Main_NP_Position_Provide_Care_Coordination | How many of your patients do you Provide care coordination | string | - |
| Number_Of_Patients_In_Main_NP_Position_Make_Referrals | How many of your patients do you Make referrals? | string | - |
| No_Of_Patients_Main_NP_Participate_In_Practice_Improvement_Activities | How many of your patients do you participate in practice improvement activities? | string | - |
| Billing_Arrangements_For_Main_NP_Position | Which of the following best describes your billing arrangements for your main NP position? | string | - |
| Time_Physician_Is_On_Site_Discuss_Patient_Problems_In_Main_NP_Position | How often is a physician present on site to discuss patient problems as they occur in your main NP position? | string | - |
| Prof_Relation_With_Physician_Main_NP_Position_No_Physician_In_Practice | What type of professional relationship do you have with the physician(s) in your main NP position? No physician in my practice | string | - |
| Prof_Relation_With_Physician_Main_NP_Position_Physician_Another_Site | Collaborate with a physician at another site | string | - |
| Prof_Relation_Physician_Main_NP_Position_With_A_Physician_On_Site | Collaborate with a physician on site | string | - |
| Prof_Relation_Physician_Main_NP_Position_Equal_Colleagues_No_Hierarchy | Equal colleagues/no hierarchy | string | - |
| Prof_Relation_with_Physician_In_Main_NP_Position_Who_Oversees_Practice | S/he is the medical director who oversees all of our practice and I am accountable to the medical director, as are all other providers | string | - |
| Prof_Relation_Physician_Main_NP_Position_Hierarchical_Or_Supervisory | Hierarchical/supervisory in which I must accept his/her clinical decision about the patients I see | string | - |
| Prof_Relation_Physician_Main_NP_Position_Physician_Sees_And_Signs_Off | Physician sees and signs off on the patients I see | string | - |
| Prof_Relation_Physician_Main_NP_Position_Other_Type_Of_Prof_Relations | Other (specify) type of professional relationship | string | - |
| Prof_Relations_With_Physician_In_Main_NP_Position_Location_Unspecified | Other specified type of professional relationship, Collaborate, location unspecified | string | - |
| Practice_To_Fullest_Extent_In_State_Legal_Scope_In_Main_NP_Position | To what extent would you agree or disagree with the following: In my main NP position I am allowed to practice to the fullest extent of my state's legal scope of practice. | string | - |
| NP_Skills_Are_Being_Fully_Utilized_In_Main_NP_Position | To what extent would you agree or disagree with the following: In my main NP position, my NP skills are being fully utilized. | string | - |
| Type_Of_Pay_In_Main_NP_Position | How are you paid in your main NP position? | string | - |
| Total_No_Of_Patients_Seen_In_A_Typical_Week_Across_All_NP_Positions | In a typical week, how many patients do you see? | string | - |
| Primary_Provider_For_A_Panel_Of_Patients_You_Manage | Thinking about all of your NP positions, do you have a panel of patients that you manage, where you are the primary provider? | string | - |
| Number_Of_Patients_On_Panel_Across_All_NP_Positions | Across all of your NP positions, how many patients are on your panel? | string | - |
| Take_Evening_Or_Weekend_Call_For_Any_NP_Positions | Do you take evening or weekend calls for any of your NP positions? | string | - |
| Have_Hospital_Admitting_Privileges | Do you have hospital admitting privileges? | string | - |
| Gender | Gender | string | - |
| Age | What is your year of birth? | string | - |
| Race | Are you of Latino or Hispanic ethnicity? | string | - |
| Marital_Status | What is your marital status? | string | - |
| Highest_Educational_Degree_Earned | Highest degree | string | - |
| Year_Obtained_Initial_US_Licensure_As_An_RN | Obtained license as an RN in the Year | string | - |
| Rural_Urban_Commuting_Area_Code_For_Home_Address | Home Address | string | - |
| Count_License_Number_Of_Verified_State_Licensures | Number of verified state licensure | integer | level : Ratio |
| Replicate_Weight_Certification_To_Practice_As_NP | Replicate weight for Certification, licensure, or other legal recognition from a State Board of Nursing to practice as a Nurse Practitioner (NP) | integer | level : Ratio |
| Replicate_Weight_No_Masters_Degree | Replicate weight for Certificate Program (no master's degree) | integer | level : Ratio |
| Replicate_Weight_Masters_Degree | Replicate weight for Master's degree | integer | level : Ratio |
| Replicate_Weight_Post_Masters | Replicate weight for Post Master's Certificate | integer | level : Ratio |
| Replicate_Weight_Doctor_Of_Nursing | Replicate weight for Doctor of Nursing Practice degree | integer | level : Ratio |
| Replicate_Weight_Other_Certification | Replicate weight for Other education Please specify | integer | level : Ratio |
| Replicate_Weight_Year_Completed_NP_Education | Replicate weight for Year in which initial NP education program was completed | integer | level : Ratio |
| Replicate_Weight_Family_Certification | Replicate weight for Family certification | integer | level : Ratio |
| Replicate_Weight_Pediatric_Certification | Replicate weight for Pediatric certification | integer | level : Ratio |
| Replicate_Weight_Other_Primary_Care_Certification | Replicate weight for Other primary care certification (specify) | integer | level : Ratio |
| Replicate_Weight_Other_NP_Certification | Replicate weight for Other NP certification (specify) | integer | level : Ratio |
| Replicate_Weight_No_Certification | Replicate weight for Non (No certification) | integer | level : Ratio |
| Replicate_Weight_Employed_With_State_Licensure_To_Practice_NP | Replicate weight for Employed in any positions that require state certification/licensure/recognition to practice as an NP | integer | level : Ratio |
| Replicate_Weight_Overall_Lack_NP_Jobs_Practice_Opportunities | Replicate weight for Overall lack of NP jobs/practice opportunities is reason not working as NP | integer | level : Ratio |
| Replicate_Weight_Reason_Lack_Of_NP_Jobs_In_Desired_Location | Replicate weight for Lack of NP jobs/practice opportunities in desired location is reason not working as NP | integer | level : Ratio |
| Replicate_Weight_Lack_NP_Jobs_In_Desired_Type_Of_Facility | Replicate weight for Lack of NP jobs/practice opportunities in desired type of facility is reason not working as NP | integer | level : Ratio |
| Replicate_Weight_Lack_NP_Jobs_In_Desired_Specialty | Replicate weight for Lack of NP jobs/practice opportunities in desired type of Speciality is reason not working as NP | integer | level : Ratio |
| Replicate_Weight_Limited_Scope_Of_Practice_In_State_Desired | Replicate weight for Limited scope of practice for NPs in the state where practice is desired is reason not working as NP | integer | level : Ratio |
| Replicate_Weight_Denied_Job_Due_To_Lack_Of_Experience | Replicate weight for Denied NP job due to lack of experience or qualification is reason not working as NP | integer | level : Ratio |
| Replicate_Weight_Inadequate_Salary_Or_Compensation | Replicate weight for Inadequate salary/compensation is reason not working as NP | integer | level : Ratio |
| Replicate_Weight_Working_Outside_Of_The_Nursing_Field | Replicate weight for Working outside the nursing field (described) is reason for not working as NP | integer | level : Ratio |
| Replicate_Weight_Maternity_Or_Parenting_Or_Family_Leave | Replicate weight for Maternity/parenting/family leave is reason not working as NP | integer | level : Ratio |
| Replicate_Weight_Poor_Health_Or_Disability | Replicate weight for Poor health or disability is reason not working as NP | integer | level : Ratio |
| Replicate_Weight_Choose_Not_To_Work_At_This_Time | Replicate weight for Choose not to work at this time is reason not working as NP | integer | level : Ratio |
| Replicate_Weight_Reason_For_Not_Working_Retired | Replicate weight for Retired is the reason not working as NP | integer | level : Ratio |
| Replicate_Weight_Reason_For_Not_Working_Others | Replicate weight for Other (specify) reason not working as NP | integer | level : Ratio |
| Replicate_Weight_Working_In_Health_Field_In_A_Non_NP_Position | Replicate weight for Working in Health Field in Non-NP position | integer | level : Ratio |
| Replicate_Weight_Volunteer_As_An_NP | Replicate weight for To volunteer as an NP | integer | level : Ratio |
| Replicate_Weight_Number_Of_Hours_Per_Month_Spent_Volunteering_As_An_NP | Replicate weight for Hours spent per month volunteering as an NP | integer | level : Ratio |
| Replicate_Weight_Work_For_Pay_As_An_RN_Or_An_NP | Replicate weight for Working for pay in nursing, as a Registered Nurse (RN) or as an NP | integer | level : Ratio |
| Replicate_Weight_RN_Or_NP_Position_For_Which_Work_Is_Paid | Replicate weight for Principal position in the RN or NP position in which you work the most hours per week | integer | level : Ratio |
| Replicate_Weight_Setting_Of_Principal_RN_Or_NP_Position | Replicate weight for type of setting do you work in your principal position? | integer | level : Ratio |
| Replicate_Weight_Rural_Urban_Commuting_Area_Practice_Location_Position | Replicate weight for RUCA the ZIP code where you practice in your principal position | integer | level : Ratio |
| Replicate_Weight_Electronic_Medical_Record_System_Principal_Position | Replicate weight for principal position do you use an electronic health record (EHR) or electronic medical record (EMR) system? Do not include billing record systems | integer | level : Ratio |
| Replicate_Weight_Plans_For_New_EHR_Or_EMR_System_In_18_Months | Replicate weight for Other specified installing new EHR/EMR system | integer | level : Ratio |
| Replicate_Weight_Hours_Worked_In_A_Week_In_Principal_Position | Replicate weight for working hours in a typical week in your principal position | integer | level : Ratio |
| Replicate_Weight_Estimate_Of_2011_Pre_Tax_Annual_Earnings | Replicate weight for Estimate of 2011 pre-tax annual earnings from your principal position. Include overtime, on-call earnings, and bonuses | integer | level : Ratio |
| Replicate_Weight_Have_A_National_Provider_Identifier_Number | Replicate weight for National Provider Identifier (NPI) number | integer | level : Ratio |
| Replicate_Weight_Bill_Under_Your_NPI_Number | Replicate weight for billing under your NPI number? | integer | level : Ratio |
| Replicate_Weight_Satisfaction_With_Proportion_Of_Time_Patient_Care | Replicate weight for satisfaction in Proportion of time in patient care | integer | level : Ratio |
| Replicate_Weight_Satisfaction_With_Patient_Load | Replicate weight for satisfaction in Patient load | integer | level : Ratio |
| Replicate_Weight_Satisfaction_With_Patient_Mix | Replicate weight for satisfaction in Patient mix | integer | level : Ratio |
| Replicate_Weight_Satisfaction_With_Amount_Of_Paperwork | Replicate weight for satisfaction in Amount of paperwork required | integer | level : Ratio |
| Replicate_Weight_Satisfaction_With_Level_Of_Autonomy | Replicate weight for satisfaction in Level of autonomy | integer | level : Ratio |
| Replicate_Weight_Satisfaction_With_Number_Of_Hours_Worked | Replicate weight for satisfaction in Number of hours worked, including overtime | integer | level : Ratio |
| Replicate_Weight_Satisfaction_With_The_Salary_Or_Benefits | Replicate weight for satisfaction in Salary/benefits | integer | level : Ratio |
| Replicate_Weight_Satisfaction_With_Sense_Of_Value_For_What_Done | Replicate weight for satisfaction in Sense of value for what you do | integer | level : Ratio |
| Replicate_Weight_Satisfaction_With_Respect_Physician_Colleagues | Replicate weight for satisfaction in Respect from physician colleagues | integer | level : Ratio |
| Replicate_Weight_Satisfaction_With_Respect_Other_Colleagues | Replicate weight for satisfaction in Respect from other colleagues | integer | level : Ratio |
| Repli_Wt_Satisfaction_With_Amount_Of_Administrative_Support | Replicate weight for satisfaction in Amount of administrative support | integer | level : Ratio |
| Replicate_Wt_Satisfaction_With_Opportunities_Professional_Development | Replicate weight for satisfaction in Opportunities for professional development | integer | level : Ratio |
| Replicate_Wt_Satisfaction_With_Input_Organizational_Practice_Policies | Replicate weight for satisfaction in Input into organizational/practice policies | integer | level : Ratio |
| Replicate_Weight_Overall_Level_Of_Satisfaction_Principal_Position | Replicate weight for What is your overall level of satisfaction with your principal position? | integer | level : Ratio |
| Replicate_Weight_Plan_To_Leave_Principal_Position | Replicate weight for Do you plan to leave your principal position? | integer | level : Ratio |
| Replicate_Weight_Approximate_Time_Until_Retiring_From_NP_Work | Replicate weight for Approximately when do you plan to retire from nursing and NP work? | integer | level : Ratio |
| Replicate_Weight_Working_For_Pay_In_Other_Nursing_Positions | Replicate weight for Aside from the principal position you just described, are you working for pay in any other nursing (RN or NP) positions? | integer | level : Ratio |
| Replicate_Weight_Describe_Secondary_RN_Or_NP_Position_Paid | Replicate weight for Describe your secondary position | integer | level : Ratio |
| Replicate_Weight_Setting_Of_Secondary_RN_Or_NP_Position | Replicate weight for In what type of setting do you work in your secondary position? | integer | level : Ratio |
| Replicate_Weight_Rural_Urban_Commuting_Location_Secondary_Position | Replicate weight for Loction of seconadary position | integer | level : Ratio |
| Replicate_Weight_No_Of_Hours_Worked_In_A_Week_Secondary_Position | Replicate weight for In a typical week, how many hours do you work in your secondary position? | integer | level : Ratio |
| Replicate_Weight_2011_Pre_Tax_Annual_Earnings_Secondary_Position | Replicate weight for Please estimate your 2011 pre-tax annual earnings from your secondary position. Include overtime, on-call earnings, and bonuses. | integer | level : Ratio |
| Replicate_Weight_Work_For_Pay_As_An_NP | Replicate weight for NP position may have been described as a principal or secondary position, Do you work for pay as an NP? | integer | level : Ratio |
| Replicate_Weight_Clinical_Specialty_Of_Main_NP_Position | Replicate weight for Check the one term below that best describes the specialty of the practice/facility in which you work for your main NP position. | integer | level : Ratio |
| Replicate_Weight_Percent_Time_Spent_On_Patient_Care_Documentation | Replicate weight for Percent of time Patient Care/Documentation | integer | level : Ratio |
| Replicate_Weight_Percent_Time_Spent_Teaching_Precepting_Orienting | Replicate weight for Percent of time Teaching/Precepting/Orienting | integer | level : Ratio |
| Replicate_Weight_Percent_Time_Spent_Supervision_Managt_Administn | Replicate weight for Percent of time Supervision/Management/Administration? | integer | level : Ratio |
| Replicate_Weight_Percent_Of_Time_Spent_On_Other_Things | Replicate weight for Percent of time Other | integer | level : Ratio |
| Replicate_Weight_Provision_Direct_Patient_Care_Main_NP_Position | Replicate weight for Do you provide any direct patient care in your main NP position? | integer | level : Ratio |
| Replicate_Wt_No_Patients_Main_NP_Position_Provide_Diagnosis_Treatmt | Replicate weight for How many of your patients do you provide Diagnosis and treatment? | integer | level : Ratio |
| Replicate_Weight_Patients_NP_Diagnosis_Treatmt_Managmt_Chronic_Illness | Replicate weight for How many of your patients do you provide Diagnosis, treatment, and management of chronic illnesses? | integer | level : Ratio |
| Replicate_Weight_Patients_NP_Conduct_Physic_Exam_Med_History | Replicate weight for How many of your patients do you Conduct physical examinations and obtain medical histories? | integer | level : Ratio |
| Replicate_Wt_Patients_NP_Order_Perform_Interpret_Lab_Other_Diagnostic | Replicate weight for How many of your patients do you Order, perform, and interpret lab tests, x-rays, EKGs, and other diagnostic studies? | integer | level : Ratio |
| Replicate_Weight_Patient_NP_Prescribe_Drugs_Acute_Chronic_Illnesses | Replicate weight for How many of your patients do you Prescribe drugs for acute and chronic illnesses? | integer | level : Ratio |
| Replicate_Weight_Patient_Main_NP_Position_Provide_Immunization | Replicate weight for How many of your patients do you Provide preventive care ,including screening and immunizations? | integer | level : Ratio |
| Replicate_Weight_No_Patients_Main_NP_Position_Perform_Procedures | Replicate weight for How many of your patients do you Perform procedures? | integer | level : Ratio |
| Replicate_Weight_Patient_Main_NP_Counsel_Educate_Patient_Families | Replicate weight for How many of your patients do you Counsel and educate patients and families? | integer | level : Ratio |
| Replicate_Weight_Patients_In_NP_Position_Provide_Care_Coordination | Replicate weight for How many of your patients do you Provide care coordination? | integer | level : Ratio |
| Replicate_Weight_No_Of_Patients_NP_Position_Make_Referrals | Replicate weight for How many of your patients do you Make referrals? | integer | level : Ratio |
| Replicate_Wt_Patients_NP_Participate_In_Practice_Improvmt_Activities | Replicate weight for How many of your patients do you participate in practice improvement activities? | integer | level : Ratio |
| Replicate_Weight_Billing_Arrangements_For_Main_NP_Position | Replicate weight for Which of the following best describes your billing arrangements for your main NP position? | integer | level : Ratio |
| Replicate_Wt_Time_Physician_On_Site_Discuss_Patient_Main_NP_Position | Replicate weight for How often is a physician present on site to discuss patient problems as they occur in your main NP position? | integer | level : Ratio |
| Repli_Wt_Prof_Relation_Physician_NP_Position_No_Physician_In_Practice | Replicate weight for What type of professional relationship do you have with the physician(s) in your main NP position? | integer | level : Ratio |
| Repli_Wt_Prof_Relation_Physician_NP_Position_Physician_Another_Site | Replicate weight for Collaborate with a physician at another site | integer | level : Ratio |
| Repli_Wt_Prof_Relation_Physician_NP_Position_With_Physician_On_Site | Replicate weight for Collaborate with a physician on site | integer | level : Ratio |
| Repli_Wt_Relatn_Physician_NP_Positn_Equal_Colleagues_No_Hierarchy | Replicate weight for Equal colleagues/no hierarchy | integer | level : Ratio |
| Repli_Wt_Relatn_Physician_NP_Position_Who_Oversees_Practice | Replicate weight for S/he is the medical director who oversees all of our practice and I am accountable to the medical director, as are all other providers | integer | level : Ratio |
| Replicate_Weight_Relatn_Physician_NP_Positn_Hierarchical_Supervisory | Replicate weight for Hierarchical/supervisory in which I must accept his/her clinical decision about the patients I see | integer | level : Ratio |
| Repli_Wt_Relatn_Physician_NP_Position_Physician_Sees_Signs_Off | Replicate weight for Physician sees and signs off on the patients I see | integer | level : Ratio |
| Repli_Wt_Prof_Relatn_Physician_NP_Other_Type_Of_Prof_Relations | Replicate weight for Other (specify) type of professional relationship | integer | level : Ratio |
| Repli_Wt_Prof_Relatn_Physician_NP_Position_Location_Unspecified | Replicate weight for Other specified type of professional relationship, Collaborate, location unspecified | integer | level : Ratio |
| Repli_Wt_Practice_To_Fullest_Extent_State_Legal_Scope_NP_Position | Replicate weight for To what extent would you agree or disagree with the following: In my main NP position I am allowed to practice to the fullest extent of my state's legal scope of practice. | integer | level : Ratio |
| Repli_Wt_NP_Skills_Are_Being_Fully_Utilized_Main_NP_Position | Replicate weight for To what extent would you agree or disagree with the following: In my main NP position, my NP skills are being fully utilized. | integer | level : Ratio |
| Replicate_Weight_Type_Of_Pay_In_Main_NP_Position | Replicate weight for How are you paid in your main NP position? | integer | level : Ratio |
| Repli_Wt_Total_Patients_In_A_Typical_Week_Across_All_NP_Positns | Replicate weight for In a typical week, how many patients do you see? | integer | level : Ratio |
| Repli_Wt_Primary_Provider_For_Panel_Of_Patients_You_Manage | Replicate weight for Thinking about all of your NP positions, do you have a panel of patients that you manage, where you are the primary provider? | integer | level : Ratio |
| Replicate_Weight_Patients_On_Panel_Across_All_NP_Positions | Replicate weight for Across all of your NP positions, how many patients are on your panel? | integer | level : Ratio |
| Repli_Wt_Take_Evening_Or_Weekend_Call_For_Any_NP_Positions | Replicate weight for Do you take evening or weekend calls for any of your NP positions? | integer | level : Ratio |
| Replicate_Weight_Have_Hospital_Admitting_Privileges | Replicate weight for Do you have hospital admitting privileges? | integer | level : Ratio |
| Replicate_Weight_Respondents_Sex | Replicate weight for Gender | integer | level : Ratio |
| Replicate_Weight_Age | Replicate weight for What is your year of birth? | integer | level : Ratio |
| Full_Sample_Weight | The final weight assigned to a participating nurse practitioner (interpreted as the number of NPs who have a currently active license in at least one state represented by that participating NP). Survey estimates, such as those included through the analytic chapters in this report are obtained by applying the final sample weights to records representing the eligible responding NPs. Series of 100 jackknife replicate weights developed for calculating estimates of variability using a weighting factor of 1. | integer | level : Ratio |
Data Preview
| | | | | | | | | | | | | | | | | | | | | | | | | | | | | | | | | | | | | | | | | | | | | | | | | | | | | | | | | | | | | | | | | | | | | | | | | | | | | | | | | | | | | | | | | | | | | | | | | | | | | | | | | | | | | | | | | | | | | | | | | | | | | | | | | | | | | | | | | | | | | | | | | | | | | | | | | | | | | | | | | | | | | | | | | | | | | | | | | | | | | | | | | | | | | | | | | | | | | | | | | | | | | | | |
| --- | --- | --- | --- | --- | --- | --- | --- | --- | --- | --- | --- | --- | --- | --- | --- | --- | --- | --- | --- | --- | --- | --- | --- | --- | --- | --- | --- | --- | --- | --- | --- | --- | --- | --- | --- | --- | --- | --- | --- | --- | --- | --- | --- | --- | --- | --- | --- | --- | --- | --- | --- | --- | --- | --- | --- | --- | --- | --- | --- | --- | --- | --- | --- | --- | --- | --- | --- | --- | --- | --- | --- | --- | --- | --- | --- | --- | --- | --- | --- | --- | --- | --- | --- | --- | --- | --- | --- | --- | --- | --- | --- | --- | --- | --- | --- | --- | --- | --- | --- | --- | --- | --- | --- | --- | --- | --- | --- | --- | --- | --- | --- | --- | --- | --- | --- | --- | --- | --- | --- | --- | --- | --- | --- | --- | --- | --- | --- | --- | --- | --- | --- | --- | --- | --- | --- | --- | --- | --- | --- | --- | --- | --- | --- | --- | --- | --- | --- | --- | --- | --- | --- | --- | --- | --- | --- | --- | --- | --- | --- | --- | --- | --- | --- | --- | --- | --- | --- | --- | --- | --- | --- | --- | --- | --- | --- | --- | --- | --- | --- | --- | --- | --- | --- | --- | --- | --- | --- | --- | --- | --- | --- | --- | --- | --- | --- | --- | --- | --- | --- | --- | --- | --- | --- | --- | --- | --- |
| PUF ID | Educational Program Completed For NP Preparation No Masters Degree | Educational Program Completed For NP Preparation Masters Degree | Educational Program For NP Preparation Post Masters Certificate | Educational Program For NP Preparation Doctor Of Nursing Practice | Educational Program Completed For NP Preparation Other | Year Completed Initial NP Education Program | Is National Family Certification Checked | Is National Pediatric Certification Checked | Is National Other Primary Care Certification Checked | Is National NP Certification Other NP Certification | Is National NP Certification No Certification | Employed In A Position That Requires State Licensure To Practice NP | Reason Not Working As NP Overall Lack NP Jobs Practice Opportunities | Reason Not Working As NP Lack Of NP Jobs In Desired Location | Reason Not Working As NP Lack NP Jobs In Desired Type Of Facility | Reason Not Working As NP Lack NP Jobs In Desired Speciality | Reason Not Working As NP Limited Scope Of Practice In State Desired | Reason Not Working As NP Denied Job Due To Lack Of Experience | Reason For Not Working As An NP Inadequate Salary Or Compensation | Reason For Not Working As An NP Working Outside Of The Nursing Field | Reason For Not Working As An NP Maternity Or Parenting Or Family Leave | Reason For Not Working As An NP Poor Health Or Disability | Reason For Not Working As An NP Choose Not To Work At This Time | Reason For Not Working As An NP Retired | Reason For Not Working As An NP Other Reasons | Reason Not Working As NP Working In Health Field In A Non NP Position | Volunteer As An NP | Number Of Hours Per Month Spent Volunteering As An NP | Work For Pay In Nursing As An RN Or An NP | Describe Principal RN Or NP Position For Which Work Is Paid | Setting Of Principal RN Or NP Position | Rural Urban Commuting Area Code Practice Location Principal Position | Electronic Health Record Medical Record System In Principal Position | Plans For Installing New EHR Or EMR System Within Next 18 Months | Number Of Hours Worked In A Typical Week In The Principal Position | Estimate Of 2011 Pre Tax Annual Earnings From Principal Position | Have A National Provider Identifier Number | Bill Under Your NPI Number | Satisfaction With The Proportion Of Time In Patient Care | Satisfaction With Patient Load | Satisfaction With Patient Mix | Satisfaction With The Amount Of Paperwork Required | Satisfaction With Level Of Autonomy | Satisfaction With The Number Of Hours Worked Including Overtime | Satisfaction With The Salary Or Benefits | Satisfaction With The Sense Of Value For What You Do | Satisfaction With Respect From Physician Colleagues | Satisfaction With Respect From Other Colleagues | Satisfaction With Amount Of Administrative Support | Satisfaction With Opportunities For Professional Development | Satisfaction With Input In to Organizational Or Practice Policies | Overall Level Of Satisfaction With Principal Position | Plan To Leave Principal Position | Approximate Time Until Retiring From Nursing And NP Work | Working For Pay In Any Other Nursing Positions | Describe Secondary RN Or NP Position For Which Work Is Paid | Setting Of Secondary RN Or NP Position | Rural Urban Commuting Area Code Practice Location Secondary Position | Number Of Hours Worked In A Typical Week In Secondary Position | Estimate Of 2011 Pre Tax Annual Earnings From Secondary Position | Work For Pay As An NP | Clinical Specialty Of Main NP Position | Percent Of Time Spent On Patient Care Or Documentation | Percent Of Time Spent On Teaching Or Precepting Or Orienting | Percent Of Time Spent On Supervision Or Management Or Administration | Percent Of Time Spent On Other Things | Provision Of Direct Patient Care In Main NP Position | Number Of Patients In Main NP Position Provide Diagnosis Treatment | No Of Patients Main NP Diagnosis Treatment Management Chronic Illness | No Of Patients Main NP Position Conduct Physical Exam Medical History | No Of Patients In Main NP Order Perform Interpret Lab Other Diagnostic | No Of Patient In Main NP Prescribe Drugs Acute And Chronic Illnesses | No Of Patient Main NP Position Provide Preventative Care Immunization | Number Of Patients In Main NP Position Perform Procedures | No Of Patient In Main NP Position Counsel Educate Patient And Families | Number Of Patients In Main NP Position Provide Care Coordination | Number Of Patients In Main NP Position Make Referrals | No Of Patients Main NP Participate In Practice Improvement Activities | Billing Arrangements For Main NP Position | Time Physician Is On Site Discuss Patient Problems In Main NP Position | Prof Relation With Physician Main NP Position No Physician In Practice | Prof Relation With Physician Main NP Position Physician Another Site | Prof Relation Physician Main NP Position With A Physician On Site | Prof Relation Physician Main NP Position Equal Colleagues No Hierarchy | Prof Relation with Physician In Main NP Position Who Oversees Practice | Prof Relation Physician Main NP Position Hierarchical Or Supervisory | Prof Relation Physician Main NP Position Physician Sees And Signs Off | Prof Relation Physician Main NP Position Other Type Of Prof Relations | Prof Relations With Physician In Main NP Position Location Unspecified | Practice To Fullest Extent In State Legal Scope In Main NP Position | NP Skills Are Being Fully Utilized In Main NP Position | Type Of Pay In Main NP Position | Total No Of Patients Seen In A Typical Week Across All NP Positions | Primary Provider For A Panel Of Patients You Manage | Number Of Patients On Panel Across All NP Positions | Take Evening Or Weekend Call For Any NP Positions | Have Hospital Admitting Privileges | Gender | Age | Race | Marital Status | Highest Educational Degree Earned | Year Obtained Initial US Licensure As An RN | Rural Urban Commuting Area Code For Home Address | Count License Number Of Verified State Licensures | Replicate Weight Certification To Practice As NP | Replicate Weight No Masters Degree | Replicate Weight Masters Degree | Replicate Weight Post Masters | Replicate Weight Doctor Of Nursing | Replicate Weight Other Certification | Replicate Weight Year Completed NP Education | Replicate Weight Family Certification | Replicate Weight Pediatric Certification | Replicate Weight Other Primary Care Certification | Replicate Weight Other NP Certification | Replicate Weight No Certification | Replicate Weight Employed With State Licensure To Practice NP | Replicate Weight Overall Lack NP Jobs Practice Opportunities | Replicate Weight Reason Lack Of NP Jobs In Desired Location | Replicate Weight Lack NP Jobs In Desired Type Of Facility | Replicate Weight Lack NP Jobs In Desired Specialty | Replicate Weight Limited Scope Of Practice In State Desired | Replicate Weight Denied Job Due To Lack Of Experience | Replicate Weight Inadequate Salary Or Compensation | Replicate Weight Working Outside Of The Nursing Field | Replicate Weight Maternity Or Parenting Or Family Leave | Replicate Weight Poor Health Or Disability | Replicate Weight Choose Not To Work At This Time | Replicate Weight Reason For Not Working Retired | Replicate Weight Reason For Not Working Others | Replicate Weight Working In Health Field In A Non NP Position | Replicate Weight Volunteer As An NP | Replicate Weight Number Of Hours Per Month Spent Volunteering As An NP | Replicate Weight Work For Pay As An RN Or An NP | Replicate Weight RN Or NP Position For Which Work Is Paid | Replicate Weight Setting Of Principal RN Or NP Position | Replicate Weight Rural Urban Commuting Area Practice Location Position | Replicate Weight Electronic Medical Record System Principal Position | Replicate Weight Plans For New EHR Or EMR System In 18 Months | Replicate Weight Hours Worked In A Week In Principal Position | Replicate Weight Estimate Of 2011 Pre Tax Annual Earnings | Replicate Weight Have A National Provider Identifier Number | Replicate Weight Bill Under Your NPI Number | Replicate Weight Satisfaction With Proportion Of Time Patient Care | Replicate Weight Satisfaction With Patient Load | Replicate Weight Satisfaction With Patient Mix | Replicate Weight Satisfaction With Amount Of Paperwork | Replicate Weight Satisfaction With Level Of Autonomy | Replicate Weight Satisfaction With Number Of Hours Worked | Replicate Weight Satisfaction With The Salary Or Benefits | Replicate Weight Satisfaction With Sense Of Value For What Done | Replicate Weight Satisfaction With Respect Physician Colleagues | Replicate Weight Satisfaction With Respect Other Colleagues | Repli Wt Satisfaction With Amount Of Administrative Support | Replicate Wt Satisfaction With Opportunities Professional Development | Replicate Wt Satisfaction With Input Organizational Practice Policies | Replicate Weight Overall Level Of Satisfaction Principal Position | Replicate Weight Plan To Leave Principal Position | Replicate Weight Approximate Time Until Retiring From NP Work | Replicate Weight Working For Pay In Other Nursing Positions | Replicate Weight Describe Secondary RN Or NP Position Paid | Replicate Weight Setting Of Secondary RN Or NP Position | Replicate Weight Rural Urban Commuting Location Secondary Position | Replicate Weight No Of Hours Worked In A Week Secondary Position | Replicate Weight 2011 Pre Tax Annual Earnings Secondary Position | Replicate Weight Work For Pay As An NP | Replicate Weight Clinical Specialty Of Main NP Position | Replicate Weight Percent Time Spent On Patient Care Documentation | Replicate Weight Percent Time Spent Teaching Precepting Orienting | Replicate Weight Percent Time Spent Supervision Managt Administn | Replicate Weight Percent Of Time Spent On Other Things | Replicate Weight Provision Direct Patient Care Main NP Position | Replicate Wt No Patients Main NP Position Provide Diagnosis Treatmt | Replicate Weight Patients NP Diagnosis Treatmt Managmt Chronic Illness | Replicate Weight Patients NP Conduct Physic Exam Med History | Replicate Wt Patients NP Order Perform Interpret Lab Other Diagnostic | Replicate Weight Patient NP Prescribe Drugs Acute Chronic Illnesses | Replicate Weight Patient Main NP Position Provide Immunization | Replicate Weight No Patients Main NP Position Perform Procedures | Replicate Weight Patient Main NP Counsel Educate Patient Families | Replicate Weight Patients In NP Position Provide Care Coordination | Replicate Weight No Of Patients NP Position Make Referrals | Replicate Wt Patients NP Participate In Practice Improvmt Activities | Replicate Weight Billing Arrangements For Main NP Position | Replicate Wt Time Physician On Site Discuss Patient Main NP Position | Repli Wt Prof Relation Physician NP Position No Physician In Practice | Repli Wt Prof Relation Physician NP Position Physician Another Site | Repli Wt Prof Relation Physician NP Position With Physician On Site | Repli Wt Relatn Physician NP Positn Equal Colleagues No Hierarchy | Repli Wt Relatn Physician NP Position Who Oversees Practice | Replicate Weight Relatn Physician NP Positn Hierarchical Supervisory | Repli Wt Relatn Physician NP Position Physician Sees Signs Off | Repli Wt Prof Relatn Physician NP Other Type Of Prof Relations | Repli Wt Prof Relatn Physician NP Position Location Unspecified | Repli Wt Practice To Fullest Extent State Legal Scope NP Position | Repli Wt NP Skills Are Being Fully Utilized Main NP Position | Replicate Weight Type Of Pay In Main NP Position | Repli Wt Total Patients In A Typical Week Across All NP Positns | Repli Wt Primary Provider For Panel Of Patients You Manage | Replicate Weight Patients On Panel Across All NP Positions | Repli Wt Take Evening Or Weekend Call For Any NP Positions | Replicate Weight Have Hospital Admitting Privileges | Replicate Weight Respondents Sex | Replicate Weight Age | Full Sample Weight |
| 84962593 | Checked Certificate Program (no master's degree) | checked master's degree | Not checked | Not checked | Not checked | 1992 or earlier | False | False | False | True | False | Yes | Inapplicable (Valid Skip) | Inapplicable (Valid Skip) | Inapplicable (Valid Skip) | Inapplicable (Valid Skip) | Inapplicable (Valid Skip) | Inapplicable (Valid Skip) | Inapplicable (Valid Skip) | Inapplicable (Valid Skip) | Inapplicable (Valid Skip) | Inapplicable (Valid Skip) | Inapplicable (Valid Skip) | Inapplicable (Valid Skip) | Inapplicable (Valid Skip) | Inapplicable (Valid Skip) | No | Inapplicable (Valid Skip) | Yes | Administrator/Manager not requiring an NP credential | Urgent care clinic | Urban | Yes | Don't know | 16 | 20000 | No | Inapplicable (Valid Skip) | Satisfied | Satisfied | Satisfied | Satisfied | Satisfied | Satisfied | Satisfied | Satisfied | Satisfied | Satisfied | Satisfied | Satisfied | Satisfied | Satisfied | No plans to leave in next 2 years | In 2012 | No | Inapplicable (Valid Skip) | Inapplicable (Valid Skip) | Inapplicable (Valid Skip) | Inapplicable (Valid Skip) | Inapplicable (Valid Skip) | No | Inapplicable (Valid Skip) | Inapplicable (Valid Skip) | Inapplicable (Valid Skip) | Inapplicable (Valid Skip) | Inapplicable (Valid Skip) | Inapplicable (Valid Skip) | Inapplicable (Valid Skip) | Inapplicable (Valid Skip) | Inapplicable (Valid Skip) | Inapplicable (Valid Skip) | Inapplicable (Valid Skip) | Inapplicable (Valid Skip) | Inapplicable (Valid Skip) | Inapplicable (Valid Skip) | Inapplicable (Valid Skip) | Inapplicable (Valid Skip) | Inapplicable (Valid Skip) | Inapplicable (Valid Skip) | Inapplicable (Valid Skip) | Inapplicable (Valid Skip) | Inapplicable (Valid Skip) | Inapplicable (Valid Skip) | Inapplicable (Valid Skip) | Inapplicable (Valid Skip) | Inapplicable (Valid Skip) | Inapplicable (Valid Skip) | Inapplicable (Valid Skip) | Inapplicable (Valid Skip) | Inapplicable (Valid Skip) | Inapplicable (Valid Skip) | Inapplicable (Valid Skip) | Inapplicable (Valid Skip) | Inapplicable (Valid Skip) | Inapplicable (Valid Skip) | Inapplicable (Valid Skip) | Inapplicable (Valid Skip) | Female | 60 years of age or older | Yes | Yes | Masters | 1992 or earlier | Urban | 1 | 20 | 10 | 10 | 10 | 10 | 10 | 10 | 10 | 10 | 10 | 10 | 10 | 10 | 10 | 10 | 10 | 10 | 10 | 10 | 10 | 10 | 10 | 10 | 10 | 10 | 10 | 10 | 10 | 10 | 10 | 10 | 10 | 10 | 10 | 10 | 10 | 10 | 10 | 10 | 10 | 10 | 10 | 10 | 10 | 10 | 10 | 10 | 10 | 10 | 10 | 10 | 10 | 10 | 10 | 10 | 10 | 10 | 10 | 10 | 10 | 10 | 10 | 10 | 10 | 10 | 10 | 10 | 10 | 10 | 10 | 10 | 10 | 10 | 10 | 10 | 10 | 10 | 10 | 10 | 10 | 10 | 10 | 10 | 10 | 10 | 10 | 10 | 10 | 10 | 10 | 10 | 10 | 10 | 10 | 10 | 10 | 10 | 10 | 10 | 10 | 10 |
| 70088739 | Not checked | checked master's degree | Not checked | Not checked | Not checked | 1993-1997 | True | False | False | False | False | Yes | Inapplicable (Valid Skip) | Inapplicable (Valid Skip) | Inapplicable (Valid Skip) | Inapplicable (Valid Skip) | Inapplicable (Valid Skip) | Inapplicable (Valid Skip) | Inapplicable (Valid Skip) | Inapplicable (Valid Skip) | Inapplicable (Valid Skip) | Inapplicable (Valid Skip) | Inapplicable (Valid Skip) | Inapplicable (Valid Skip) | Inapplicable (Valid Skip) | Inapplicable (Valid Skip) | No | Inapplicable (Valid Skip) | Yes | NP in clinical practice | Private physician office/practice | Urban | Yes | Don't know | 8 | Not Ascertained (Missing) | Yes | Yes | Satisfied | Satisfied | Satisfied | Satisfied | Satisfied | Satisfied | Satisfied | Satisfied | Very satisfied | Satisfied | Satisfied | Satisfied | Satisfied | Satisfied | Yes, will leave in 2012 | In 2012 | No | Inapplicable (Valid Skip) | Inapplicable (Valid Skip) | Inapplicable (Valid Skip) | Inapplicable (Valid Skip) | Inapplicable (Valid Skip) | Yes | Internal medicine | 98 | 1 | 1 | 0 | Yes | Most Patients | Same Patients | Same Patients | Same Patients | Most Patients | Most Patients | Same Patients | Most Patients | Most Patients | Same Patients | Same Patients | Bill under my provider number | 76%-100% of the time | Not Checked | Not Checked | Checked Collaborate with a physician on site | Not Checked | Not Checked | Not Checked | Not Checked | Not Checked | Not Checked | Strongly agree | Strongly agree | Annual salary | 20 | No | Inapplicable (Valid Skip) | No | No | Female | 60 years of age or older | Yes | No | Masters | 1992 or earlier | Urban | 1 | 0 | 10 | 10 | 10 | 10 | 10 | 10 | 10 | 10 | 10 | 10 | 10 | 10 | 10 | 10 | 10 | 10 | 10 | 10 | 10 | 10 | 10 | 10 | 10 | 10 | 10 | 10 | 10 | 10 | 10 | 10 | 10 | 10 | 10 | 10 | 10 | 10 | 10 | 10 | 10 | 10 | 10 | 10 | 10 | 10 | 10 | 10 | 10 | 10 | 10 | 10 | 10 | 10 | 10 | 10 | 10 | 10 | 10 | 10 | 10 | 10 | 10 | 10 | 10 | 10 | 10 | 10 | 10 | 10 | 10 | 10 | 10 | 10 | 10 | 10 | 10 | 10 | 10 | 10 | 10 | 10 | 10 | 10 | 10 | 10 | 10 | 10 | 10 | 10 | 10 | 10 | 10 | 10 | 10 | 10 | 10 | 10 | 10 | 10 | 10 | 10 |
| 99824329 | Not checked | checked master's degree | Not checked | Not checked | Not checked | 1993-1997 | True | False | False | False | False | Yes | Inapplicable (Valid Skip) | Inapplicable (Valid Skip) | Inapplicable (Valid Skip) | Inapplicable (Valid Skip) | Inapplicable (Valid Skip) | Inapplicable (Valid Skip) | Inapplicable (Valid Skip) | Inapplicable (Valid Skip) | Inapplicable (Valid Skip) | Inapplicable (Valid Skip) | Inapplicable (Valid Skip) | Inapplicable (Valid Skip) | Inapplicable (Valid Skip) | Inapplicable (Valid Skip) | No | Inapplicable (Valid Skip) | Yes | NP in clinical practice | Retail based clinic | Large Rural | Yes | No | 32 | 87500 | Yes | Yes | Satisfied | Dissatisfied | Satisfied | Satisfied | Very satisfied | Very satisfied | Satisfied | Satisfied | Satisfied | Satisfied | Satisfied | Satisfied | Satisfied | Very satisfied | No plans to leave in next 2 years | In 2012 | No | Inapplicable (Valid Skip) | Inapplicable (Valid Skip) | Inapplicable (Valid Skip) | Inapplicable (Valid Skip) | Inapplicable (Valid Skip) | Yes | Internal medicine | 85 | 5 | 10 | 0 | Yes | Few Patients | Most Patients | Most Patients | Most Patients | Most Patients | Most Patients | Few Patients | Most Patients | Most Patients | Most Patients | Most Patients | Bill under my clinic/facility number | 76%-100% of the time | Not Checked | Not Checked | Checked Collaborate with a physician on site | Not Checked | Checked The medical director oversees all practice | Not Checked | Not Checked | Not Checked | Not Checked | Strongly agree | Strongly agree | Annual salary | 60 | Yes | Not Ascertained (Missing) | Yes | No | Female | 60 years of age or older | No | No | Masters | 1992 or earlier | Large rural | 1 | 10 | 0 | 10 | 10 | 10 | 10 | 10 | 10 | 10 | 10 | 10 | 10 | 10 | 10 | 10 | 10 | 10 | 10 | 10 | 10 | 10 | 10 | 10 | 10 | 10 | 10 | 10 | 10 | 10 | 10 | 10 | 10 | 10 | 10 | 10 | 10 | 10 | 10 | 10 | 10 | 10 | 10 | 10 | 10 | 10 | 10 | 10 | 10 | 10 | 10 | 10 | 10 | 10 | 10 | 10 | 10 | 10 | 10 | 10 | 10 | 10 | 10 | 10 | 10 | 10 | 10 | 10 | 10 | 10 | 10 | 10 | 10 | 10 | 10 | 10 | 10 | 10 | 10 | 10 | 10 | 10 | 10 | 10 | 10 | 10 | 10 | 10 | 10 | 10 | 10 | 10 | 10 | 10 | 10 | 10 | 10 | 10 | 10 | 10 | 10 | 10 |
| 59398668 | Checked Certificate Program (no master's degree) | Not checked | Not checked | Not checked | Not checked | 1992 or earlier | True | True | False | False | False | No | Not checked | Not checked | Not checked | Not checked | Not checked | Not checked | Not checked | Not checked | Not checked | Not checked | Not checked | Checked retired | Not checked | Not checked | No | Inapplicable (Valid Skip) | No | Inapplicable (Valid Skip) | Inapplicable (Valid Skip) | Inapplicable (Valid Skip) | Inapplicable (Valid Skip) | Inapplicable (Valid Skip) | Inapplicable (Valid Skip) | Inapplicable (Valid Skip) | Inapplicable (Valid Skip) | Inapplicable (Valid Skip) | Inapplicable (Valid Skip) | Inapplicable (Valid Skip) | Inapplicable (Valid Skip) | Inapplicable (Valid Skip) | Inapplicable (Valid Skip) | Inapplicable (Valid Skip) | Inapplicable (Valid Skip) | Inapplicable (Valid Skip) | Inapplicable (Valid Skip) | Inapplicable (Valid Skip) | Inapplicable (Valid Skip) | Inapplicable (Valid Skip) | Inapplicable (Valid Skip) | Inapplicable (Valid Skip) | Inapplicable (Valid Skip) | Inapplicable (Valid Skip) | Inapplicable (Valid Skip) | Inapplicable (Valid Skip) | Inapplicable (Valid Skip) | Inapplicable (Valid Skip) | Inapplicable (Valid Skip) | Inapplicable (Valid Skip) | Inapplicable (Valid Skip) | Inapplicable (Valid Skip) | Inapplicable (Valid Skip) | Inapplicable (Valid Skip) | Inapplicable (Valid Skip) | Inapplicable (Valid Skip) | Inapplicable (Valid Skip) | Inapplicable (Valid Skip) | Inapplicable (Valid Skip) | Inapplicable (Valid Skip) | Inapplicable (Valid Skip) | Inapplicable (Valid Skip) | Inapplicable (Valid Skip) | Inapplicable (Valid Skip) | Inapplicable (Valid Skip) | Inapplicable (Valid Skip) | Inapplicable (Valid Skip) | Inapplicable (Valid Skip) | Inapplicable (Valid Skip) | Inapplicable (Valid Skip) | Inapplicable (Valid Skip) | Inapplicable (Valid Skip) | Inapplicable (Valid Skip) | Inapplicable (Valid Skip) | Inapplicable (Valid Skip) | Inapplicable (Valid Skip) | Inapplicable (Valid Skip) | Inapplicable (Valid Skip) | Inapplicable (Valid Skip) | Inapplicable (Valid Skip) | Inapplicable (Valid Skip) | Inapplicable (Valid Skip) | Inapplicable (Valid Skip) | Inapplicable (Valid Skip) | Inapplicable (Valid Skip) | Inapplicable (Valid Skip) | Inapplicable (Valid Skip) | Female | 60 years of age or older | Yes | Yes | Masters | 1992 or earlier | Large rural | 1 | 10 | 20 | 10 | 10 | 10 | 10 | 10 | 10 | 10 | 10 | 10 | 10 | 10 | 10 | 10 | 10 | 10 | 10 | 10 | 10 | 10 | 10 | 10 | 10 | 10 | 10 | 10 | 10 | 10 | 10 | 10 | 10 | 10 | 10 | 10 | 10 | 10 | 10 | 10 | 10 | 10 | 10 | 10 | 10 | 10 | 10 | 10 | 10 | 10 | 10 | 10 | 10 | 10 | 10 | 10 | 10 | 10 | 10 | 10 | 10 | 10 | 10 | 10 | 10 | 10 | 10 | 10 | 10 | 10 | 10 | 10 | 10 | 10 | 10 | 10 | 10 | 10 | 10 | 10 | 10 | 10 | 10 | 10 | 10 | 10 | 10 | 10 | 10 | 10 | 10 | 10 | 10 | 10 | 10 | 10 | 10 | 10 | 10 | 10 | 10 | 10 |
| 21602601 | Checked Certificate Program (no master's degree) | Not checked | Not checked | Not checked | Not checked | 1992 or earlier | False | False | False | True | False | Yes | Inapplicable (Valid Skip) | Inapplicable (Valid Skip) | Inapplicable (Valid Skip) | Inapplicable (Valid Skip) | Inapplicable (Valid Skip) | Inapplicable (Valid Skip) | Inapplicable (Valid Skip) | Inapplicable (Valid Skip) | Inapplicable (Valid Skip) | Inapplicable (Valid Skip) | Inapplicable (Valid Skip) | Inapplicable (Valid Skip) | Inapplicable (Valid Skip) | Inapplicable (Valid Skip) | No | Inapplicable (Valid Skip) | Yes | NP in clinical practice | Urgent care clinic | Urban | No | No | 20 | 90000 | Yes | Yes | Very satisfied | Very satisfied | Very satisfied | Satisfied | Satisfied | Very satisfied | Dissatisfied | Dissatisfied | Dissatisfied | Very satisfied | Satisfied | Satisfied | Satisfied | Satisfied | No plans to leave in next 2 years | In 2012 | No | Inapplicable (Valid Skip) | Inapplicable (Valid Skip) | Inapplicable (Valid Skip) | Inapplicable (Valid Skip) | Inapplicable (Valid Skip) | Yes | Internal medicine | 80 | 15 | 5 | 0 | Yes | Most Patients | Same Patients | Most Patients | Most Patients | Most Patients | Most Patients | Most Patients | Most Patients | Same Patients | Same Patients | Few Patients | No billing, cash only | 1%-25% of the time | Not Checked | Checked Collaborate with a physician at another site | Not Checked | Not Checked | Not Checked | Not Checked | Not Checked | Not Checked | Not Checked | Agree | Agree | Annual salary | 40 | No | Inapplicable (Valid Skip) | No | No | Female | 60 years of age or older | No | Yes | Masters | 1992 or earlier | Urban | 1 | 10 | 10 | 19 | 10 | 10 | 10 | 10 | 10 | 10 | 10 | 10 | 10 | 10 | 10 | 10 | 10 | 10 | 10 | 10 | 10 | 10 | 10 | 10 | 10 | 10 | 10 | 10 | 10 | 10 | 10 | 10 | 10 | 10 | 10 | 10 | 10 | 10 | 10 | 10 | 10 | 10 | 10 | 10 | 10 | 10 | 10 | 10 | 10 | 10 | 10 | 10 | 10 | 10 | 10 | 10 | 10 | 10 | 10 | 10 | 10 | 10 | 10 | 10 | 10 | 10 | 10 | 10 | 10 | 10 | 10 | 10 | 10 | 10 | 10 | 10 | 10 | 10 | 10 | 10 | 10 | 10 | 10 | 10 | 10 | 10 | 10 | 10 | 10 | 10 | 10 | 10 | 10 | 10 | 10 | 10 | 10 | 10 | 10 | 10 | 10 | 10 |
| 69277373 | Checked Certificate Program (no master's degree) | Not checked | Not checked | Not checked | Not checked | 1992 or earlier | True | False | False | False | False | Yes | Inapplicable (Valid Skip) | Inapplicable (Valid Skip) | Inapplicable (Valid Skip) | Inapplicable (Valid Skip) | Inapplicable (Valid Skip) | Inapplicable (Valid Skip) | Inapplicable (Valid Skip) | Inapplicable (Valid Skip) | Inapplicable (Valid Skip) | Inapplicable (Valid Skip) | Inapplicable (Valid Skip) | Inapplicable (Valid Skip) | Inapplicable (Valid Skip) | Inapplicable (Valid Skip) | No | Inapplicable (Valid Skip) | Yes | NP in clinical practice | Private physician office/practice | Isolated | No | Yes | 40 | 70000 | Yes | No | Very satisfied | Very satisfied | Very satisfied | Satisfied | Very satisfied | Very satisfied | Satisfied | Very satisfied | Very satisfied | Very satisfied | Very satisfied | Very satisfied | Satisfied | Very satisfied | Yes, will leave in 1-2 years | In 2012 | No | Inapplicable (Valid Skip) | Inapplicable (Valid Skip) | Inapplicable (Valid Skip) | Inapplicable (Valid Skip) | Inapplicable (Valid Skip) | Yes | Internal medicine | 80 | 10 | 10 | 0 | Yes | Some Patients | Most Patients | Most Patients | Most Patients | Most Patients | Most Patients | Same Patients | Most Patients | Most Patients | Same Patients | Same Patients | Bill under my clinic/facility number | 76%-100% of the time | Not Checked | Not Checked | Checked Collaborate with a physician on site | Not Checked | Not Checked | Not Checked | Not Checked | Not Checked | Not Checked | Strongly agree | Strongly agree | Annual salary | 70 | No | Inapplicable (Valid Skip) | No | No | Female | 60 years of age or older | Yes | No | Baccalaureate | 1992 or earlier | Large rural | 1 | 10 | 10 | 10 | 20 | 10 | 10 | 10 | 10 | 10 | 10 | 10 | 10 | 10 | 10 | 10 | 10 | 10 | 10 | 10 | 10 | 10 | 10 | 10 | 10 | 10 | 10 | 10 | 10 | 10 | 10 | 10 | 10 | 10 | 10 | 10 | 10 | 10 | 10 | 10 | 10 | 10 | 10 | 10 | 10 | 10 | 10 | 10 | 10 | 10 | 10 | 10 | 10 | 10 | 10 | 10 | 10 | 10 | 10 | 10 | 10 | 10 | 10 | 10 | 10 | 10 | 10 | 10 | 10 | 10 | 10 | 10 | 10 | 10 | 10 | 10 | 10 | 10 | 10 | 10 | 10 | 10 | 10 | 10 | 10 | 10 | 10 | 10 | 10 | 10 | 10 | 10 | 10 | 10 | 10 | 10 | 10 | 10 | 10 | 10 | 10 | 10 |
| 42979196 | Not checked | Not checked | Checked post master's Certificate Program | Not checked | Not checked | 1993-1997 | True | False | False | False | False | Yes | Inapplicable (Valid Skip) | Inapplicable (Valid Skip) | Inapplicable (Valid Skip) | Inapplicable (Valid Skip) | Inapplicable (Valid Skip) | Inapplicable (Valid Skip) | Inapplicable (Valid Skip) | Inapplicable (Valid Skip) | Inapplicable (Valid Skip) | Inapplicable (Valid Skip) | Inapplicable (Valid Skip) | Inapplicable (Valid Skip) | Inapplicable (Valid Skip) | Inapplicable (Valid Skip) | No | Inapplicable (Valid Skip) | Yes | NP in clinical practice | Private physician office/practice | Small Rural | Yes | No | 10 | 15000 | Yes | Yes | Very satisfied | Very satisfied | Very satisfied | Satisfied | Very satisfied | Very satisfied | Very satisfied | Very satisfied | Very satisfied | Very satisfied | Very satisfied | Very satisfied | Satisfied | Very satisfied | No plans to leave in next 2 years | In 2012 | No | Inapplicable (Valid Skip) | Inapplicable (Valid Skip) | Inapplicable (Valid Skip) | Inapplicable (Valid Skip) | Inapplicable (Valid Skip) | Yes | Internal medicine | 100 | 0 | 0 | 0 | Yes | Most Patients | Most Patients | Most Patients | Same Patients | Most Patients | Most Patients | Same Patients | Most Patients | Same Patients | Same Patients | Most Patients | Bill under my provider number | 76%-100% of the time | Not Checked | Not Checked | Checked Collaborate with a physician on site | Not Checked | Not Checked | Not Checked | Not Checked | Not Checked | Not Checked | Strongly agree | Strongly agree | By the hour | 30 | No | Inapplicable (Valid Skip) | No | No | Female | 60 years of age or older | Yes | No | Masters | Not Ascertained (Missing) | Small rural | 1 | 10 | 10 | 10 | 0 | 10 | 10 | 10 | 10 | 10 | 10 | 10 | 10 | 10 | 10 | 10 | 10 | 10 | 10 | 10 | 10 | 10 | 10 | 10 | 10 | 10 | 10 | 10 | 10 | 10 | 10 | 10 | 10 | 10 | 10 | 10 | 10 | 10 | 10 | 10 | 10 | 10 | 10 | 10 | 10 | 10 | 10 | 10 | 10 | 10 | 10 | 10 | 10 | 10 | 10 | 10 | 10 | 10 | 10 | 10 | 10 | 10 | 10 | 10 | 10 | 10 | 10 | 10 | 10 | 10 | 10 | 10 | 10 | 10 | 10 | 10 | 10 | 10 | 10 | 10 | 10 | 10 | 10 | 10 | 10 | 10 | 10 | 10 | 10 | 10 | 10 | 10 | 10 | 10 | 10 | 10 | 10 | 10 | 10 | 10 | 10 | 10 |
| 31691746 | Checked Certificate Program (no master's degree) | Not checked | Not checked | Not checked | Not checked | 1992 or earlier | False | True | False | False | False | Yes | Inapplicable (Valid Skip) | Inapplicable (Valid Skip) | Inapplicable (Valid Skip) | Inapplicable (Valid Skip) | Inapplicable (Valid Skip) | Inapplicable (Valid Skip) | Inapplicable (Valid Skip) | Inapplicable (Valid Skip) | Inapplicable (Valid Skip) | Inapplicable (Valid Skip) | Inapplicable (Valid Skip) | Inapplicable (Valid Skip) | Inapplicable (Valid Skip) | Inapplicable (Valid Skip) | No | Inapplicable (Valid Skip) | Yes | NP in clinical practice | Private NP office/practice | Urban | No | Yes | 40 | 100000 | Yes | No | Very satisfied | Very satisfied | Very satisfied | Dissatisfied | Very satisfied | Satisfied | Satisfied | Very satisfied | Very satisfied | Very satisfied | Satisfied | Satisfied | Satisfied | Very satisfied | No plans to leave in next 2 years | In 1-2 years | No | Inapplicable (Valid Skip) | Inapplicable (Valid Skip) | Inapplicable (Valid Skip) | Inapplicable (Valid Skip) | Inapplicable (Valid Skip) | Yes | Family practice | 90 | 10 | 0 | 0 | No | Inapplicable (Valid Skip) | Inapplicable (Valid Skip) | Inapplicable (Valid Skip) | Inapplicable (Valid Skip) | Inapplicable (Valid Skip) | Inapplicable (Valid Skip) | Inapplicable (Valid Skip) | Inapplicable (Valid Skip) | Inapplicable (Valid Skip) | Inapplicable (Valid Skip) | Inapplicable (Valid Skip) | Inapplicable (Valid Skip) | Inapplicable (Valid Skip) | Inapplicable (Valid Skip) | Inapplicable (Valid Skip) | Inapplicable (Valid Skip) | Inapplicable (Valid Skip) | Inapplicable (Valid Skip) | Inapplicable (Valid Skip) | Inapplicable (Valid Skip) | Inapplicable (Valid Skip) | Inapplicable (Valid Skip) | Inapplicable (Valid Skip) | Inapplicable (Valid Skip) | Inapplicable (Valid Skip) | Inapplicable (Valid Skip) | Inapplicable (Valid Skip) | Inapplicable (Valid Skip) | Inapplicable (Valid Skip) | Inapplicable (Valid Skip) | Female | 60 years of age or older | Yes | Yes | Masters | 1992 or earlier | Urban | 1 | 10 | 10 | 10 | 10 | 0 | 10 | 10 | 10 | 10 | 10 | 10 | 10 | 10 | 10 | 10 | 10 | 10 | 10 | 10 | 10 | 10 | 10 | 10 | 10 | 10 | 10 | 10 | 10 | 10 | 10 | 10 | 10 | 10 | 10 | 10 | 10 | 10 | 10 | 10 | 10 | 10 | 10 | 10 | 10 | 10 | 10 | 10 | 10 | 10 | 10 | 10 | 10 | 10 | 10 | 10 | 10 | 10 | 10 | 10 | 10 | 10 | 10 | 10 | 10 | 10 | 10 | 10 | 10 | 10 | 10 | 10 | 10 | 10 | 10 | 10 | 10 | 10 | 10 | 10 | 10 | 10 | 10 | 10 | 10 | 10 | 10 | 10 | 10 | 10 | 10 | 10 | 10 | 10 | 10 | 10 | 10 | 10 | 10 | 10 | 10 | 10 |
| 49794049 | Not checked | checked master's degree | Not checked | Not checked | Not checked | 1998-2002 | False | False | False | True | False | Yes | Inapplicable (Valid Skip) | Inapplicable (Valid Skip) | Inapplicable (Valid Skip) | Inapplicable (Valid Skip) | Inapplicable (Valid Skip) | Inapplicable (Valid Skip) | Inapplicable (Valid Skip) | Inapplicable (Valid Skip) | Inapplicable (Valid Skip) | Inapplicable (Valid Skip) | Inapplicable (Valid Skip) | Inapplicable (Valid Skip) | Inapplicable (Valid Skip) | Inapplicable (Valid Skip) | No | Inapplicable (Valid Skip) | Yes | NP in clinical practice | Private NP office/practice | Urban | Yes | Not Ascertained (Missing) | 40 | 110000 | No | Inapplicable (Valid Skip) | Satisfied | Satisfied | Satisfied | Dissatisfied | Satisfied | Satisfied | Satisfied | Very satisfied | Very satisfied | Very satisfied | Satisfied | Satisfied | Satisfied | Satisfied | No plans to leave in next 2 years | In 1-2 years | No | Inapplicable (Valid Skip) | Inapplicable (Valid Skip) | Inapplicable (Valid Skip) | Inapplicable (Valid Skip) | Inapplicable (Valid Skip) | Yes | General pediatrics | 80 | 10 | 5 | 5 | Yes | Most Patients | Most Patients | Most Patients | Most Patients | Most Patients | Most Patients | Same Patients | Most Patients | Most Patients | Most Patients | Most Patients | No billing, cash only | 51%-75% of the time | Not Checked | Not Checked | Checked Collaborate with a physician on site | Not Checked | Checked The medical director oversees all practice | Checked Hierarchical/supervisory & I must accept his clinical decision | Checked Physician sees and signs off on the patients I see | Checked Other (specify) type of professional relationship | Not Checked | Strongly agree | Strongly agree | Annual salary | 36 | No | Inapplicable (Valid Skip) | Yes | No | Female | 60 years of age or older | Yes | No | Masters | 1992 or earlier | Urban | 1 | 10 | 10 | 10 | 10 | 20 | 10 | 10 | 10 | 10 | 10 | 10 | 10 | 10 | 10 | 10 | 10 | 10 | 10 | 10 | 10 | 10 | 10 | 10 | 10 | 10 | 10 | 10 | 10 | 10 | 10 | 10 | 10 | 10 | 10 | 10 | 10 | 10 | 10 | 10 | 10 | 10 | 10 | 10 | 10 | 10 | 10 | 10 | 10 | 10 | 10 | 10 | 10 | 10 | 10 | 10 | 10 | 10 | 10 | 10 | 10 | 10 | 10 | 10 | 10 | 10 | 10 | 10 | 10 | 10 | 10 | 10 | 10 | 10 | 10 | 10 | 10 | 10 | 10 | 10 | 10 | 10 | 10 | 10 | 10 | 10 | 10 | 10 | 10 | 10 | 10 | 10 | 10 | 10 | 10 | 10 | 10 | 10 | 10 | 10 | 10 | 10 |
| 66566575 | Not checked | Not checked | Checked post master's Certificate Program | Not checked | Not checked | 1993-1997 | True | False | False | False | False | Yes | Inapplicable (Valid Skip) | Inapplicable (Valid Skip) | Inapplicable (Valid Skip) | Inapplicable (Valid Skip) | Inapplicable (Valid Skip) | Inapplicable (Valid Skip) | Inapplicable (Valid Skip) | Inapplicable (Valid Skip) | Inapplicable (Valid Skip) | Inapplicable (Valid Skip) | Inapplicable (Valid Skip) | Inapplicable (Valid Skip) | Inapplicable (Valid Skip) | Inapplicable (Valid Skip) | No | Inapplicable (Valid Skip) | Yes | NP in clinical practice | Private NP office/practice | Urban | No | Don't know | 40 | 87500 | Yes | No | Satisfied | Satisfied | Very dissatisfied | Very dissatisfied | Satisfied | Satisfied | Dissatisfied | Very dissatisfied | Satisfied | Satisfied | Dissatisfied | Very dissatisfied | Satisfied | Very dissatisfied | Yes, will leave in 1-2 years | In 1-2 years | No | Inapplicable (Valid Skip) | Inapplicable (Valid Skip) | Inapplicable (Valid Skip) | Inapplicable (Valid Skip) | Inapplicable (Valid Skip) | Yes | Internal medicine | 90 | 0 | 10 | 0 | Yes | Most Patients | Same Patients | Most Patients | Most Patients | Most Patients | Most Patients | Few Patients | Most Patients | Few Patients | Same Patients | Same Patients | Bill under my clinic/facility number | 26%Value Suppressed0% of the time | Not Checked | Not Checked | Checked Collaborate with a physician on site | Not Checked | Checked The medical director oversees all practice | Not Checked | Not Checked | Not Checked | Not Checked | Agree | Strongly disagree | Annual salary | 70 | Yes | 40 | No | No | Female | 55Value Suppressed9 years of age | Yes | No | Masters | 1992 or earlier | Urban | 1 | 10 | 10 | 10 | 10 | 10 | 20 | 10 | 10 | 10 | 10 | 10 | 10 | 10 | 10 | 10 | 10 | 10 | 10 | 10 | 10 | 10 | 10 | 10 | 10 | 10 | 10 | 10 | 10 | 10 | 10 | 10 | 10 | 10 | 10 | 10 | 10 | 10 | 10 | 10 | 10 | 10 | 10 | 10 | 10 | 10 | 10 | 10 | 10 | 10 | 10 | 10 | 10 | 10 | 10 | 10 | 10 | 10 | 10 | 10 | 10 | 10 | 10 | 10 | 10 | 10 | 10 | 10 | 10 | 10 | 10 | 10 | 10 | 10 | 10 | 10 | 10 | 10 | 10 | 10 | 10 | 10 | 10 | 10 | 10 | 10 | 10 | 10 | 10 | 10 | 10 | 10 | 10 | 10 | 10 | 10 | 10 | 10 | 10 | 10 | 10 | 10 |