Others titles
Natural Diasters in World
Earthquake in 2023
Keywords
Natural Disasters
Natural Hazards
Severe Weather
Cyclone Mocha
Cyclones
Natural Hazards and Severe Weather Events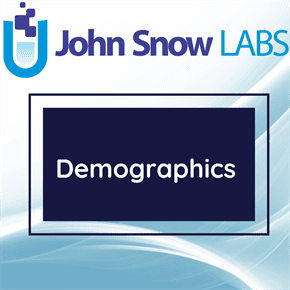 This dataset shows the Natural Hazards and Severe Weather Events world wide in 2022 to 2023.
Log in to download
Complexity
Get The Data
For getting access to data download links please read and accept the end-user license agreement.
Your Data License
Research

Non-Commercial, Share-Alike, Attribution

Free Forever

Commercial

Commercial Use, Remix & Adapt, White Label Log in to download
Description
Tornadoes are outgrowths of powerful thunderstorms that appear as rotating, funnel-shaped clouds. They extend from a thunderstorm to the ground with violent winds that average 30 miles per hour. Also, they can vary in speed dramatically from being stationary to 70 miles per hour. With a loud roar that sounds similar to a freight train, tornadoes in the United States typically are 500 feet across and travel on the ground for five miles. Every state is at some risk from tornadoes and the severe storms that produce them. These same destructive storms also cause strong gusts of wind, lightning strikes, and flash floods.
Tornadoes can strike quickly with little or no warning, giving those in impacted areas barely enough time to take shelter. Because of the unpredictable nature of tornadoes and severe storms, it's normal for people to experience emotional distress. Feelings such as overwhelming anxiety, trouble sleeping, and other depression-like symptoms are common responses to these types of disasters. Other signs of emotional distress related to tornadoes and severe storms include:
– Worrying a lot or feeling guilty but not sure why
– Feeling helpless or hopeless
– Thinking that something is going to happen when forecasts for any storm are issued
– Constant yelling or fighting with family and friends
– Having nightmares or thoughts and memories related to the storm
Symptoms of distress may appear before, during, and after a tornado or severe storm and may manifest in the hours, days, weeks, months, or even years after the storms occur. Learn more about warning signs and risk factors for emotional distress related to tornadoes and other disasters.
About this Dataset
Data Info
| | |
| --- | --- |
| Date Created | 2023 |
| Last Modified | 2023-01-01 |
| Version | 2023-01-01 |
| Update Frequency | Irregular |
| Temporal Coverage | N/A |
| Spatial Coverage | World |
| Source | John Snow Labs; Center for Disaster Philanthropy; |
| Source License URL | |
| Source License Requirements | N/A |
| Source Citation | N/A |
| Keywords | Natural Disasters, Natural Hazards, Severe Weather, Cyclone Mocha, Cyclones |
| Other Titles | Natural Diasters in World, Earthquake in 2023 |
Data Fields
| Name | Description | Type | Constraints |
| --- | --- | --- | --- |
| Natural_Disaster | Name of the Natural Disaster | string | - |
| Country | Name of the country where disaster happened | string | - |
| Date | Date when disasters came | date | - |
| Detail | Details of the disasters | string | - |
Data Preview
| | | | |
| --- | --- | --- | --- |
| Natural Disaster | Country | Date | Detail |
| Cyclone Mocha | Myanmar's Kyaukpyu township and Cox's Bazar, Bangladesh | 2023-05-14 | Extremely severe Cyclone Mocha made landfall on May 14 between Myanmar's Kyaukpyu township and Cox's Bazar, Bangladesh, with wind gusts over 134 miles per hour, equivalent to a Category 4 hurricane in the Atlantic. Mocha was one of the strongest storms ever recorded in Myanmar. Storm surge was estimated at 9-11 feet, and low-lying areas in Myanmar's Rakhine State and the neighboring southeast Bangladesh coast were inundated. Myanmar received the brunt of the storm's impact. The multisectoral Flash Appeal for Myanmar says heavy rainfall, storm surge and strong winds caused widespread damage across five states and regions – Rakhine, Chin, Sagaing, Magway and Kachin. Almost all buildings in Rakhine State's Sittwe and Rathedaung have suffered damage and there is significant damage to public infrastructure in affected areas. The Flash Appeal requests $333 million to provide humanitarian assistance to 1.6 million people. All cyclone-affected areas in Myanmar were already identified as having acute humanitarian needs and the disaster will deepen those needs for hundreds of thousands. As with most disasters, communities themselves began responding immediately and have been clearing debris. Civil society organizations and religious networks in Myanmar are+D27 working to support affected communities. In contexts such as Myanmar's where humanitarian access is a challenge, local communities and organizations play a critical role in disaster response and early recovery. In their Myanmar Cyclone Mocha Situation Report on May 23, the UN Office for the Coordination of Humanitarian Affairs (UNOCHA) said, "Telecommunications are becoming more stable, but it will take time to fully restore services, particularly in the hardest-hit townships of Sittwe and Rathedaung. In the Northwest (Chin, Magway and Sagaing), access challenges, ongoing conflict, and communication problems have hindered the ability of humanitarian partners on the ground to get a full picture of the destruction." Myanmar's military junta is preventing humanitarian access to some cyclone-affected areas of Rakhine State. Travel within Rakhine State is restricted except for Sittwe, the state capital. In their May 23 Myanmar Cyclone Mocha Situation Report, UNOCHA said, "Based on discussions in Nay Pyi Taw, humanitarians have shared a detailed, two-week distribution plan, for approval, outlining support that is ready to be provided to across all affected communities in Rakhine and Chin." Myanmar authorities have a long history of impeding access to aid. After a bloody military campaign that forced more than 700,000 people to flee to Bangladesh in 2017, authorities denied humanitarians access to people in need, mainly Rohingya. The current travel restrictions are affecting the ability to conduct needs assessments in addition to the delivery of aid. Some humanitarian actors have provided initial support to affected communities in Rakhine where they had pre-existing approvals and operations. Known critical needs in Myanmar include fuel for essential public services, clean water, shelter, food and medical supplies. |
| Tornadoes | United States | | The 2023 tornado season is off to a windy start, with nearly 732 preliminary reports of tornadoes and 609 tornadoes already confirmed in 2023 within the U.S. as of May 18. There were 128 in January, 56 in February, 189 confirmed in March, 147 in April and 88 so far in May. This total does not include all the tornadoes, as some still are in the investigative stages. According to research from the National Centers for Environmental Information, from 1991–2020, there was an average of 39.4 tornadoes in January (with an average of 2.2 fatalities), 36.1 in February (with an average of 9.4 fatalities), 80.1 in March (with 8.1 fatalities on average) and 182.4 tornadoes in April (with an average of 22.5 fatalities). Every month in 2023 exceeds the average. January 2023's total is the second-highest on record. February's tornado total is one of the highest in recent years and the 10th most active on record. Combined, January and February were the fourth-most active months on record. March was the fifth-highest on record, and the fifth consecutive year with a violent tornado, tying the record from 1963 to 1967. There have been at least 55 EFU tornadoes, 186 EF-0, 256 EF-1, 86 EF-2, 21 EF-3 and two EF-4 tornadoes as of May 18. More than half of the mainland states have experienced tornadoes, from California to Delaware and from Wisconsin to Texas. When looking at fatalities, 2023 is stacking up to be one of the highest on record for the U.S. In 2011, 553 people died in tornadoes, many in Joplin, Missouri. With approximately 70 deaths, this year is already within the top 10 for deaths. This is already three times higher than 2022. According to The Washington Post, "approximately 67,000 tornadoes have touched down in the United States since 1950, with an average path of under four miles. Less than 1 percent of tornadoes in the United States travel more than 50 miles, according to a Post analysis of NWS data recorded between 1950 and 2021. Just 1 in 1,100 tornadoes cover more than 100 miles." The 2023 tornadoes have regularly exceeded the average length. This profile will be maintained throughout 2023, focusing on the most impactful tornadoes for marginalized and at-risk populations. Tornadoes will be listed in the Impact section in reverse date, chronological order. |
| Tropical Cyclone Freddy | Australia | 2023-02-03 | Record-breaking Tropical Cyclone Freddy formed on Feb. 3, 2023, northwest of Australia before traveling across the entire Indian Ocean to become the first Category 5 storm of this Southwest Indian Ocean cyclone season. According to the National Oceanic and Atmospheric Administration, no tropical cyclones have taken such a path across the Indian Ocean in the past two decades. On March 7, Freddy became the longest-lived tropical cyclone ever recorded and is now officially Earth's most energetic storm ever observed. Cyclone Freddy made landfall on Madagascar's eastern coast, near Mananjary, on Feb. 21. Freddy then moved across the Mozambique Channel and made landfall in Mozambique's Inhambane province on Feb. 24. Cyclone Freddy made its third landfall in total and its second landfall in Mozambique on March 11 in Zambézia province, with maximum winds of almost 92 miles per hour (148 kilometers per hour). Freddy moved over land as a tropical depression, with a localized center close to the border between Mozambique and the southern tip of Malawi, a landlocked country. Although the system has dissipated, it still generated intense rainfall in the interior of Mozambique and southern Malawi. The government of Malawi declared a state of disaster in 10 southern districts that have been hardest hit by the storm. The UN Resident Coordinator in Malawi called for urgent coordinated support for affected people. Humanitarian partners are supporting government-led responses in Madagascar, Malawi and Mozambique. The disaster occurred against the backdrop of a cholera outbreak in Mozambique and Malawi, and food insecurity in parts of all three cyclone-affected countries. The humanitarian situation in Mozambique is referred to as a "triple crisis" with the country suffering from the combined effects of the cyclone, flooding and cholera. In May, recovery needs remain immense, and resources are limited. According to UNOCHA, humanitarian needs in Mozambique "outstrip the capacity of humanitarian organizations to respond. Without immediate additional resources, humanitarian partners will be forced to make impossible choices, and hundreds of thousands of people may not receive the assistance they need to survive." |
| Wildfire | North America | | Typically, wildfire season across North America has been from spring to fall (although it varies by region). However, as the effects of climate change increase, disaster seasons are becoming less accurate. As such, since 2022, CDP's wildfire profile has run by calendar year. This profile covers wildfires in Canada, Mexico and the United States. Climate change is having a significant impact on wildfires around the world and across the U.S. According to the National Oceanic and Atmospheric Administration, "Climate change, including increased heat, extended drought, and a thirsty atmosphere, has been a key driver in increasing the risk and extent of wildfires in the western United States during the last two decades. Wildfires require the alignment of a number of factors, including temperature, humidity, and the lack of moisture in fuels, such as trees, shrubs, grasses, and forest debris. All these factors have strong direct or indirect ties to climate variability and climate change." May is Wildfire Awareness Month. Learn more here from the Department of Energy. |
| Atlantic Hurricane Season | | | Tricky weather conditions are making it difficult to create a forecast for the 2023 Atlantic hurricane season. The combination of very warm waters and a suspected El Niño make predictions challenging, with most experts anticipating different numbers, although all are close to average. Colorado State University predicted 13 named storms and six hurricanes, with two being major hurricanes. The University of Arizona is predicting a slightly above-average season with 14 named storms and seven hurricanes, with three of them being major hurricanes. The Weather Company's predictions also align with a slightly above-average season with 15 named storms, seven hurricanes and three major storms. The National Hurricane Center provides a list of the 2023 storm names. |
| Storms | California | | Starting in late December 2022, Californians suffered through historic levels of rain and snow that flooded roads and homes, forced evacuations and cut power to millions. Almost the entire state received 400% to 600% of its typical average rainfall between Christmas 2022 and mid-January 2023. From late December 2022 through early April 2023, California endured at least 12 atmospheric river storms, corridors of air that can carry massive amounts of water over thousands of miles, producing cascading impacts including landslides, sinkholes and downed trees that damaged roads and homes. On March 21, a bomb cyclone brought a destructive combination of tornadoes, wind gusts, heavy rain, flash flooding and mountain snow. "Bomb cyclone" is a term used to describe bombogenesis, a storm (low-pressure area) that undergoes rapid strengthening. A second bomb cyclone in two weeks brought more precipitation to the state the week of March 27. A winter storm in late February 2023 produced feet of snow across the state, trapping people in their homes and vehicles and leading to dozens of rescues. California's Office of Emergency Services deployed the California National Guard to help dig out snowbound communities in the mountains. Rain and snow battered large parts of California once again on March 10, resulting in the deaths of at least two people, according to California Office of Emergency Services Director Nancy Ward. The storm brought significant snow totals to communities in the Sierra Nevada range, leaving thousands of households without power for essential light and heat. The repeated events accumulated on one another and worsened disaster impacts while also impeding recovery efforts. While clearing debris, providing shelter and supporting other immediate needs were important, philanthropy should consider longer-term recovery needs and how to strengthen resilience. |
| Floods | São Paulo, Brazil | 2023-02-19 | The municipalities of Bertioga, Caraguatatuba, Guarujá, Ilhabela, São Sebastião and Ubatuba in Brazil's southeastern state of São Paulo received heavy rain on Feb. 19, leading to flooding and landslides. At least 24 inches (600 millimeters) of rain fell in a single day on the coastal region. Rain continued through the end of the month, hindering search and rescue/recovery and other relief and recovery efforts. "In a statement of 20 February, Governor Tarcísio de Freitas said that the accumulation of rain in the cities of the North Coast of São Paulo was the highest recorded in Brazil's history. According to the National Center for Disaster Monitoring Prediction (Cemaden), in 24 hours to 19 February, [26.85 inches] 682 mm of rain fell in Bertioga, [24.65 inches] 626 mm in São Sebastião, [13.27 inches] 337 mm in Ilhabela, [13.19 inches] 335 mm in Ubatuba and [9.21 inches] 234 mm in Caraguatatuba. The previous high was set in 2022 when Petrópolis in Rio de Janeiro state recorded [20.9 inches] 530 mm of rain in 24 hours. The governor said the catastrophe on the north coast is one of the worst incidents of flooding and landslides in the state, and compared the situation to the floods in Guarujá in 2020, and in Itaóca in 2014." The disaster struck during Carnival, and many festivities were canceled. Tourists were asked to stay away from "the region in order to avoid overloading hospitals, roads and water and food supply." São Paulo Governor Tarcisio de Freitas declared three days of mourning in the state and a 180-day state of calamity for six towns. A government Twitter account said on Feb. 28 that, "Since the 19th, more than 1,000 people, including military police, firefighters, Civil Defense technicians and health professionals from the Government of São Paulo, the Armed Forces, the Federal Police, the City of São Sebastião and volunteers have participated in the search and rescue." Some of the main highways were blocked or even washed away by landslides. |
| Earthquake | Turkey-Syria | 2023-02-06 | On Feb. 6, a magnitude 7.8 earthquake occurred in southern Turkey near the northern border of Syria. This quake was followed approximately nine hours later by a magnitude 7.5 earthquake located around 59 miles (95 kilometers) to the southwest. The first earthquake was the most devastating to hit earthquake-prone Turkey in more than 20 years and was as strong as one in 1939, the most powerful recorded there. It was centered near Gaziantep in south-central Turkey, home to thousands of Syrian refugees and the many humanitarian aid organizations also based there. The Turkish government is leading the response there through coordination by AFAD and with the Turkish Red Crescent. State authorities declared a level-4 emergency leading to a call for international assistance. Turkish President Recep Tayyip Erdogan declared a three-month state of emergency in 10 of the country's provinces. Governments around the world were quick to respond to requests for international assistance, deploying rescue teams and offering aid. The country of Turkey is recognized in English as Türkiye by the United Nations (UN). As of March 1, more than 11,000 aftershocks occurred, according to Turkey's Disaster and Emergency Management Authority (AFAD). Aftershocks are expected to continue for the foreseeable future. Additional disaster events have made the response difficult and pose challenges for a timely and effective recovery. According to the United Nations Office of the Coordination of Humanitarian Affairs (UNOCHA) in their April 20 Turkey Earthquake Situation Report, "Difficult weather conditions, including heavy rain and flooding, strong winds as well as increasingly hot weather in some areas, pose additional challenges to the humanitarian response." In their April Operational Update for northwest Syria, the UN's refugee agency said, "After more than 12 years of conflict, humanitarian conditions continue to deteriorate in north-west Syria due to ongoing hostilities, a worsening economic crisis, and the aftermath of devastating earthquakes in February 2023." |
| Floods and Cyclone Gabrielle | New Zealand | 2023-02-15 | An earthquake, described as ranging from 5.7 to 6.3 magnitude, depending on the source, struck off the coast of New Zealand early evening on Feb. 15. No damage was reported but the quake was felt across North Island. This followed immediately on the heels of Cyclone Gabrielle, the worst storm to hit New Zealand this century. Hundreds of landslides were expected, in part because the ground was already unstable after several days of record rains fell in New Zealand at the end of January 2023 and continued into early February. One-third of the country's five million people were affected by the cyclone, which is reported to have caused more damage than the previous weeks of flooding. New Zealand's new Prime Minister (PM) Chris Hipkins, was quoted as saying, "I was looking out the window for a plague of locusts." Auckland, a city of 1.6 million people, is located on the North Island. It is the largest city in New Zealand. On Jan. 27, an estimated 9.8 inches (240 millimeters) of rain, equal to a summer's worth of rain, fell on Auckland, making it the city's wettest day on record. Additional rain fell on Jan. 31, hindering recovery activities. Given the intensity and the amount of previous rainfall, the ground was waterlogged, and rivers were full. This provided little capacity for the absorption of new rainfall. It also created risks for landslides and river overtopping. This led to the evacuation of hundreds of people. Gabrielle brought an additional 6 to 16 inches of rain (dependent upon the location), along with extremely high winds (ranging from 55 to 80 mph on the mainland and higher in outer areas). Flooding ensued, with levels reaching the second story in many houses, with residents trapped on their roof tops. Photos show flooded streets and homes, damaged buildings, and raging rivers, revealing the extent of the disaster's damage. |
| Floods | Pakistan | | The floods affected all four of the country's provinces and approximately 15% of its population. The United Nations Office for the Coordination of Humanitarian Affairs (UNOCHA) says that six months after the Government of Pakistan declared a national emergency, approximately 1.8 million people are still living near contaminated and stagnant floodwater. Imagery from the UN Satellite Centre shows that this figure is down from 4.5 million people in January. Displaced people have started to return to their places of origin, but they are returning to challenging circumstances. The consistent message from Pakistan's government, the UN and humanitarian partners is that more than six months after the deadly flooding, prolonged support is needed to kick-start recovery. Save the Children called on the international community to deliver funds to prevent a full-scale hunger crisis. Mercy Corps warned recovery efforts are hampered by an economic crisis and lack of funds. The International Federation of Red Cross and Red Crescent Societies said there is a pressing need for longer-term economic support for people who lost their homes, livelihoods and livestock. According to UNOCHA, "There is a looming nutrition crisis: the number of children suffering from wasting in Pakistan's flood-affected areas had greatly increased compared to the pre-flood situation, which was already reaching emergency levels." It is concerning that most of the relief food and cash assistance will soon be "discontinued" due to limited resources. The threat of new disaster events exists given that Pakistan has some of the highest disaster risk levels in the world. In addition to flooding, the country is exposed to earthquakes and risk of conflict. In addition, Pakistan's disaster risk is driven by its social vulnerability, especially its high rates of poverty. An earthquake in northeast Afghanistan on March 21 killed at least 10 people there and another nine people in Pakistan's Khyber Pakhtunkhwa province, which was heavily impacted by the 2022 floods. Human Rights Watch has said the floods show the need for climate action. Despite being responsible for less than 1% of global greenhouse gas emissions, Pakistan is among the countries worst affected by extreme weather events due to climate change. A study from NASA scientists published in the journal Nature Water found that increasingly frequent, widespread and intense droughts and floods were linked more strongly to higher global temperatures than to naturally changing weather patterns. As of May 15, 2023, donors had funded only 59.3% of the $816 million requested in the revised Pakistan Floods Response Plan. Every sector of the plan is underfunded, with clear consequences of the inadequate funding at a time when humanitarian needs remain critical. |