Others titles
Firefighters Body Dimensions For Safety And Firefighting Gear Design
Estimated Data For Body Dimensions Of US Firefighters
Keywords
Firefighters Anthropometry
Firefighters Body Dimensions
Occupational Safety
Firefighters PPE
Fire Apparatus
Firefighting Gear
Anthropometric Dimensions
Anthropometry Without Gear
Anthropometry In Gear
Firefighters Gender
NIOSH US Firefighters Anthropometric Measurements Data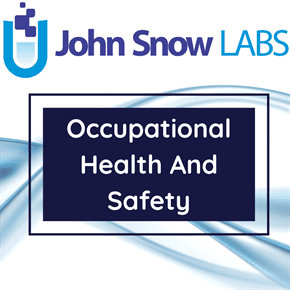 The dataset contains recent anthropometric measurements data useful for updating ergonomic and safety specifications for fire apparatus and firefighter personal protective equipment (PPE). Data collected during the anthropometric measurements performed and from the consecutive analysis done on primary data is segregated by gender of individuals, posture and wearing or not of the gear during measurements and as well by the type of units (metric or imperial).
Log in to download
Complexity
Get The Data
For getting access to data download links please read and accept the end-user license agreement.
Your Data License
Research

Non-Commercial, Share-Alike, Attribution

Free Forever

Commercial

Commercial Use, Remix & Adapt, White Label Log in to download
Description
The source of data is provided by The National Institute for Occupational Safety and Health (NIOSH). NIOSH mission is to develop new knowledge in the field of occupational safety and health and to transfer that knowledge into practice.
Seventy-one measurements relevant to the design of seats, seat belts, cabs, turnout gear, gloves, and head-and-face gear are presented in this dataset. Forty of the 71 measurements were collected with the participants in fitted shorts in both standing and seated postures. Twenty-one of the 71 measurements were collected while the participants were wearing their personal turnout gear, including personal selection of tools stored in their pockets, in both standing and seated postures. Ten of the 71 measurements were hand- and head/face-related dimensions extracted from hand and head/face scans. The data provide the first available U.S. national firefighter anthropometric information which will benefit the design of future fire apparatus and protective equipment to better protect firefighters.
A stratified sampling plan of 3-age by 3-race/ethnicity combinations was used to collect anthropometric data (body dimensions) of 863 male and 88 female firefighters across the U.S. regions; 71 body dimensions were measured. Measurements were recorded using a FARO digitizing arm for vertical dimensions. Measurements of body depths were obtained using anthropometers, breadths using sliding calipers, and circumferences using tape measures. Other instruments included a weight scale, a stool for seated measurement, and a Smedley hand grip dynamometer for hand grip strength measurements. A 3-dimensional head-and-face scan and a 2-dimensional hand scan were recorded using a head scanner and a hand scanner, where four hand dimensions and six head-and-face measurements were extracted.
The type of anthropometric measurements performed on the firefighters are the following:
– Abdominal Breadth,
– Abdominal Depth,
– Acromial Height,
– Acromion-Grip Length,
– Acromion-Trochanter Length,
– Acromion-Wrist Length,
– Acromion Breadth,
– Acromion Height,
– Ankle Height,
– Axilla Height,
– Bideltoid Breadth,
– Bideltoid Breadth,
– Bideltoid Breadth/Width,
– Bigonion Breadth,
– Biinfraorbitale Breadth,
– Bitragion Arc Length,
– Bitrochanter Length,
– Boot Breadth,
– Boot Length,
– Buttock-Shoe Tip Length,
– Buttock-Knee Length,
– Calf Circumference,
– Cervicale Height,
– Chest Breadth,
– Chest Circumference,
– Chest Depth,
– Chest Width,
– Crotch Height,
– Elbow-Wrist Length,
– Elbow Height,
– Eye Height,
– Face Breadth,
– Face Length,
– Foot Breadth,
– Foot Length,
– Functional Arm Span,
– Functional Leg Length,
– Grip Strength,
– Hand Breadth,
– Hand Length,
– Head Arc Length,
– Head Breadth,
– Head Circumference,
– Height,
– Hip Breadth,
– Hip Circumference,
– Knee Height,
– Midtragion To Head Top Length,
– Neck Circumference,
– Nuchal Height,
– Overhead Reach,
– Palm Breadth,
– Palm Length,
– Popliteal Height,
– Shoulder-Elbow Length,
– Shoulder-Grip Length,
– Stature,
– Thigh Circumference,
– Thigh Clearance,
– Under Bust Circumference,
– Vertical Trunk Circumference,
– Waist Circumference,
– Waist Depth,
– Waist Height,
– Waist Width,
– Weight.
About this Dataset
Data Info
| | |
| --- | --- |
| Date Created | 2015-10-23 |
| Last Modified | 2015-10-23 |
| Version | 2015-10-23 |
| Update Frequency | Never |
| Temporal Coverage | 2014 |
| Spatial Coverage | United States |
| Source | John Snow Labs; Centers for Disease Control and Prevention (CDC), The National Institute for Occupational Safety and Health; |
| Source License URL | |
| Source License Requirements | N/A |
| Source Citation | N/A |
| Keywords | Firefighters Anthropometry, Firefighters Body Dimensions, Occupational Safety, Firefighters PPE, Fire Apparatus, Firefighting Gear, Anthropometric Dimensions, Anthropometry Without Gear, Anthropometry In Gear, Firefighters Gender |
| Other Titles | Firefighters Body Dimensions For Safety And Firefighting Gear Design, Estimated Data For Body Dimensions Of US Firefighters |
Data Fields
| Name | Description | Type | Constraints |
| --- | --- | --- | --- |
| Gender | The gender of firefighters to which the estimated values correspond | string | enum : Array ( [0] => Men [1] => Women ) required : 1 |
| Type_Of_Anthropometric_Measurement | The type of anthropometric measurement performed | string | required : 1 |
| Type_Of_Units | The type of units for the estimated data about body dimensions | string | enum : Array ( [0] => Millimeters [1] => Inches ) required : 1 |
| Firefighters_Posture_During_Measurement | The type of units for the estimated data about body dimensions | string | enum : Array ( [0] => Standing [1] => Sitting ) |
| Is_In_Gear_During_Measurement | Indicates if the firefighters were measured in gear or without gear | boolean | - |
| Unweighted_Sample_Size | The number of firefighters in the sample on which a specific anthropometric measurement was performed, with the specified gender and conditions related to measurement procedure | integer | level : Ratiorequired : 1 |
| Weighted_Sample_Size | The number of firefighters after adjusting for gender and race/ethnicity | number | level : Ratiorequired : 1 |
| Mean | The average value for the adjusted number of firefighters in the sample on which a specific anthropometric measurement was performed, with the specified gender and conditions related to measurement procedure | number | level : Ratiorequired : 1 |
| Standard_Error_Of_Mean | The standard error of mean value for the adjusted number of firefighters in the sample on which a specific anthropometric measurement was performed, with the specified gender and conditions related to measurement procedure | number | level : Ratiorequired : 1 |
| Standard_Deviation | The standard deviation for the adjusted number of firefighters in the sample on which a specific anthropometric measurement was performed, with the specified gender and conditions related to measurement procedure | number | level : Ratiorequired : 1 |
| Percentile_1 | The mean value for the first percentile for the adjusted number of firefighters in the sample on which a specific anthropometric measurement was performed, with the specified gender and conditions related to measurement procedure | number | level : Ratiorequired : 1 |
| Percentile_2 | The mean value for the second percentile for the adjusted number of firefighters in the sample on which a specific anthropometric measurement was performed, with the specified gender and conditions related to measurement procedure | number | level : Ratiorequired : 1 |
| Percentile_3 | The mean value for the third percentile for the adjusted number of firefighters in the sample on which a specific anthropometric measurement was performed, with the specified gender and conditions related to measurement procedure | number | level : Ratiorequired : 1 |
| Percentile_5 | The mean value for the fifth percentile for the adjusted number of firefighters in the sample on which a specific anthropometric measurement was performed, with the specified gender and conditions related to measurement procedure | number | level : Ratiorequired : 1 |
| Percentile_10 | The mean value for the tenth percentile for the adjusted number of firefighters in the sample on which a specific anthropometric measurement was performed, with the specified gender and conditions related to measurement procedure | number | level : Ratiorequired : 1 |
| Percentile_20 | The mean value for the twentieth percentile for the adjusted number of firefighters in the sample on which a specific anthropometric measurement was performed, with the specified gender and conditions related to measurement procedure | number | level : Ratiorequired : 1 |
| Percentile_25 | The mean value for the twenty-fifth percentile for the adjusted number of firefighters in the sample on which a specific anthropometric measurement was performed, with the specified gender and conditions related to measurement procedure | number | level : Ratiorequired : 1 |
| Percentile_50 | The mean value for the fiftieth percentile for the adjusted number of firefighters in the sample on which a specific anthropometric measurement was performed, with the specified gender and conditions related to measurement procedure | number | level : Ratiorequired : 1 |
| Percentile_75 | The mean value for the seventy-fiftieth percentile for the adjusted number of firefighters in the sample on which a specific anthropometric measurement was performed, with the specified gender and conditions related to measurement procedure | number | level : Ratiorequired : 1 |
| Percentile_80 | The mean value for the eightieth percentile for the adjusted number of firefighters in the sample on which a specific anthropometric measurement was performed, with the specified gender and conditions related to measurement procedure | number | level : Ratiorequired : 1 |
| Percentile_90 | The mean value for the ninetieth percentile for the adjusted number of firefighters in the sample on which a specific anthropometric measurement was performed, with the specified gender and conditions related to measurement procedure | number | level : Ratiorequired : 1 |
| Percentile_95 | The mean value for the ninety-fifth percentile for the adjusted number of firefighters in the sample on which a specific anthropometric measurement was performed, with the specified gender and conditions related to measurement procedure | number | level : Ratiorequired : 1 |
| Percentile_97 | The mean value for the ninety-seventh percentile for the adjusted number of firefighters in the sample on which a specific anthropometric measurement was performed, with the specified gender and conditions related to measurement procedure | number | level : Ratiorequired : 1 |
| Percentile_98 | The mean value for the ninety-eighth percentile for the adjusted number of firefighters in the sample on which a specific anthropometric measurement was performed, with the specified gender and conditions related to measurement procedure | number | level : Ratiorequired : 1 |
| Percentile_99 | The mean value for the ninety-ninth percentile for the adjusted number of firefighters in the sample on which a specific anthropometric measurement was performed, with the specified gender and conditions related to measurement procedure | number | level : Ratiorequired : 1 |
Data Preview
| | | | | | | | | | | | | | | | | | | | | | | | | |
| --- | --- | --- | --- | --- | --- | --- | --- | --- | --- | --- | --- | --- | --- | --- | --- | --- | --- | --- | --- | --- | --- | --- | --- | --- |
| Gender | Type Of Anthropometric Measurement | Type Of Units | Firefighters Posture During Measurement | Is In Gear During Measurement | Unweighted Sample Size | Weighted Sample Size | Mean | Standard Error Of Mean | Standard Deviation | Percentile 1 | Percentile 2 | Percentile 3 | Percentile 5 | Percentile 10 | Percentile 20 | Percentile 25 | Percentile 50 | Percentile 75 | Percentile 80 | Percentile 90 | Percentile 95 | Percentile 97 | Percentile 98 | Percentile 99 |
| Men | Acromial Height | Millimeters | Standing | False | 863 | 863.0 | 1457.8 | 2.1 | 62.1 | 1317.0 | 1333.2 | 1340.9 | 1355.8 | 1376.7 | 1406.8 | 1415.3 | 1454.6 | 1496.5 | 1509.8 | 1534.4 | 1564.6 | 1581.4 | 1592.9 | 1621.7 |
| Men | Acromial Height | Inches | Standing | False | 863 | 863.0 | 57.4 | 0.1 | 2.4 | 51.9 | 52.5 | 52.8 | 53.4 | 54.2 | 55.4 | 55.7 | 57.3 | 58.9 | 59.4 | 60.4 | 61.6 | 62.3 | 62.7 | 63.8 |
| Women | Acromial Height | Millimeters | Standing | False | 86 | 86.1 | 1373.7 | 5.8 | 53.4 | 1214.0 | 1273.9 | 1290.4 | 1294.3 | 1305.5 | 1326.8 | 1335.7 | 1370.6 | 1417.1 | 1428.7 | 1448.8 | 1458.5 | 1459.8 | 1463.4 | 1478.7 |
| Women | Acromial Height | Inches | Standing | False | 86 | 86.1 | 54.1 | 0.2 | 2.1 | 47.8 | 50.2 | 50.8 | 51.0 | 51.4 | 52.2 | 52.6 | 54.0 | 55.8 | 56.2 | 57.0 | 57.4 | 57.5 | 57.6 | 58.2 |
| Men | Ankle Height | Millimeters | Standing | False | 863 | 863.0 | 72.2 | 0.2 | 6.6 | 56.0 | 57.7 | 59.7 | 61.2 | 64.0 | 67.0 | 67.9 | 72.0 | 76.3 | 77.4 | 81.0 | 82.8 | 84.7 | 85.9 | 87.4 |
| Men | Ankle Height | Inches | Standing | False | 863 | 863.0 | 2.8 | 0.0 | 0.3 | 2.2 | 2.3 | 2.4 | 2.4 | 2.5 | 2.6 | 2.7 | 2.8 | 3.0 | 3.0 | 3.2 | 3.3 | 3.3 | 3.4 | 3.4 |
| Women | Ankle Height | Millimeters | Standing | False | 87 | 86.9 | 67.4 | 0.6 | 5.8 | 52.6 | 56.3 | 56.6 | 57.8 | 58.9 | 62.0 | 63.6 | 67.4 | 71.8 | 72.1 | 73.2 | 76.2 | 77.9 | 81.0 | 82.1 |
| Women | Ankle Height | Inches | Standing | False | 87 | 86.9 | 2.7 | 0.0 | 0.2 | 2.1 | 2.2 | 2.2 | 2.3 | 2.3 | 2.4 | 2.5 | 2.7 | 2.8 | 2.8 | 2.9 | 3.0 | 3.1 | 3.2 | 3.2 |
| Men | Axilla Height | Millimeters | Standing | False | 863 | 863.0 | 1322.2 | 2.1 | 60.9 | 1176.0 | 1197.9 | 1208.2 | 1226.0 | 1247.5 | 1268.5 | 1280.7 | 1323.2 | 1361.7 | 1370.8 | 1399.7 | 1425.5 | 1441.4 | 1453.0 | 1468.9 |
| Men | Axilla Height | Inches | Standing | False | 863 | 863.0 | 52.1 | 0.1 | 2.4 | 46.3 | 47.2 | 47.6 | 48.3 | 49.1 | 49.9 | 50.4 | 52.1 | 53.6 | 54.0 | 55.1 | 56.1 | 56.7 | 57.2 | 57.8 |