Others titles
NJ Deposit Protection Act
Governmental Unit Deposit Protection Act
Banks and Credit Unions Participate in GUDPA
Keywords
Funds Certificate List
Banking and Insurance
Banks and Credit Unions
GUDPA
GUDPA Act
State Funds
Department of Banking and Insurance
Federal Deposit Insurance
Depositories
Deposit Protection Act
Public Funds
NJ GUDPA Funds Certificate List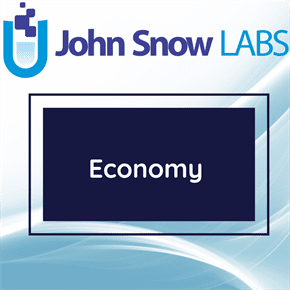 This dataset shows the information on the quarterly NJ (New Jersey) funds certificate list enrolled in GUDPA (Governmental Unit Deposit Protection Act).
Log in to download
Complexity
Get The Data
For getting access to data download links please read and accept the end-user license agreement.
Your Data License
Research

Non-Commercial, Share-Alike, Attribution

Free Forever

Commercial

Commercial Use, Remix & Adapt, White Label Log in to download
Description
The Governmental Unit Deposit Protection Act (GUDPA) is a supplemental insurance program set forth by the New Jersey Legislature to protect the deposits of municipalities and local government agencies. The program is administered by the Commissioner of the New Jersey Department of Banking and Insurance.
GUDPA protects deposits of counties, municipalities and local school districts. In addition, it covers deposits of public bodies formed by one or more counties or municipalities, or any board, commission, or agency of a county or municipality having custody of public funds. For example, public funds of a county college and a municipal public library would be protected.
GUDPA does not apply to funds of the State or State agencies. Further, it does not apply to private non-profit corporations, even those which perform public services.
Currently, the first $250,000 of governmental deposits in each insured depository are protected by the Federal Deposit Insurance (FDIC) or the National Credit Union Share Insurance Fund (NCUSIF) in most situations. Public funds in excess of the FDIC or NCUSIF insured amounts are protected by GUDPA.
Protected public funds include those which are beneficially owned by the governmental unit and collected by it for its use or the use of the public. Typically, these funds are raised through taxation or the sale of public assets. GUDPA should not be relied on to protect intermingled trust funds, bail funds, withholdings from an employee's salary or funds which may pass to the local government upon the happening of a future condition.
Local government units are required by law to deposit their funds in a depository which is protecting such funds pursuant to GUDPA. State and federally chartered banks, savings banks, savings and loan associations, and credit unions having their offices in New Jersey must be certified by the Department of Banking and Insurance for participation in the GUDPA system. Anyone will be able to print a copy of an eligible depository's certificate from the Department's website. A governmental unit which is unsure whether a depository is certified to receive its funds may contact the Department or use the above link.
Each depository participating in the GUDPA system must pledge collateral equal to at least 5% of the average amount of its public deposits and 100% of the average amount of its public funds in excess of the lesser of 75% of its capital funds or $200 million. The minimum 5% pledge applies to institutions that are categorized as "well capitalized" by Federal banking standards. The percentage of the required pledge will increase for institutions that are less than "well capitalized."
No collateral is required for amounts covered by FDIC or NCUSIF insurance. The collateral which may be pledged to support these deposits includes obligations of the State and federal governments, insured securities and other collateral approved by the Department. When the capital position of the depository deteriorates or the depository takes an unusually large amount of public deposits, the Department of Banking and Insurance requires additional collateral to be pledged.
If a governmental depository fails and the FDIC or NCUSIF does not ensure or pay out the full amount of public deposits, the collateral pledged to protect these funds would first be liquidated and paid out. If this amount is insufficient, other institutions holding public funds would be assessed pro rata up to 4% of their uninsured public funds. Although these protections do not constitute a 100% guarantee of the safety of all funds, no governmental unit under GUDPA has ever lost protected deposits.
About this Dataset
Data Info
| | |
| --- | --- |
| Date Created | 2018-04-04 |
| Last Modified | 2021-09-10 |
| Version | 2021-09-10 |
| Update Frequency | Quarterly |
| Temporal Coverage | 2017-2021 |
| Spatial Coverage | United States |
| Source | John Snow Labs; New Jersey Office of Information Technology Open Data Center; |
| Source License URL | |
| Source License Requirements | N/A |
| Source Citation | N/A |
| Keywords | Funds Certificate List, Banking and Insurance, Banks and Credit Unions, GUDPA, GUDPA Act, State Funds, Department of Banking and Insurance, Federal Deposit Insurance, Depositories, Deposit Protection Act, Public Funds |
| Other Titles | NJ Deposit Protection Act, Governmental Unit Deposit Protection Act, Banks and Credit Unions Participate in GUDPA |
Data Fields
| Name | Description | Type | Constraints |
| --- | --- | --- | --- |
| Valuation_Date | Date of the entity's valuation on reported items. | date | - |
| Institution_Type | The type of the financial institution | string | - |
| Entity_Name | Name of the financial entity | string | - |
| Average_Balance_of_NJ_Funds | The total average balance of NJ public funds on deposit at this entity during the three (3) month period. Value is in thousands (000). | number | - |
| Funds_Covered_by_Insurance | NJ Funds covered by this entity's insurance. Value is in thousands (000). | number | - |
| Balance_Less_Insurance | Average NJ public funds on deposit in EXCESS of insurance accounts. Value is in thousands (000). | number | - |
| Required_Collateral | Amount of Collateral the entity is required by NJDOBI to pledge in order to qualify for an NJ GUDPA certificate. Value is in thousands (000). | number | - |
| Collateral_Pledged | Total Collateral Pledged by the Entity to cover funds in excess of insurance coverage. Value is in thousands (000) | number | - |
| Certificate_Type | Type of certificate granted by NJDOBI (Regular or Limitied) | string | - |
Data Preview
| | | | | | | | | |
| --- | --- | --- | --- | --- | --- | --- | --- | --- |
| Valuation Date | Institution Type | Entity Name | Average Balance of NJ Funds | Funds Covered by Insurance | Balance Less Insurance | Required Collateral | Collateral Pledged | Certificate Type |
| 2017-12-31 | BANK | 1st Bank of Sea Isle City | 40859 | 2813 | 38046 | 20189 | 27784 | REGULAR |
| 2017-12-31 | CREDIT UNION | 1st Bergen Federal Credit Union | 0 | 0 | 0 | 0 | 0 | LIMITED |
| 2017-12-31 | BANK | 1st Colonial Community Bank | 203472 | 11826 | 191646 | 153560 | 170989 | REGULAR |
| 2017-12-31 | BANK | 1st Constitution Bank | 171713 | 7583 | 164130 | 80281 | 63481 | REGULAR |
| 2017-12-31 | CREDIT UNION | ABCO Federal Credit Union | 9072 | 2500 | 6572 | 329 | 2114 | REGULAR |
| 2017-12-31 | CREDIT UNION | Advanced Financial Federal Credit Union | 0 | 0 | 0 | 0 | 0 | REGULAR |
| 2017-12-31 | CREDIT UNION | Affinity Federal Credit Union | 34 | 34 | 0 | 0 | 0 | REGULAR |
| 2017-12-31 | BANK | Amboy Bank | 436336 | 23931 | 412405 | 215434 | 229267 | REGULAR |
| 2017-12-31 | BANK | Atlantic Stewardship Bank | 29909 | 1655 | 28254 | 1413 | 1779 | REGULAR |
| 2017-12-31 | BANK | Audubon Savings Bank | 9970 | 1487 | 8483 | 424 | 3273 | REGULAR |