Others titles
Education School Reports
Education Report Cards
Keywords
School Exam
Exam Reports
Regents Exam
Math Test
3rd Grade Math Test
5th Grade Math Test
State Test
State Exams
NYS Exams
NYS Math Test Results By Grade 2006-2011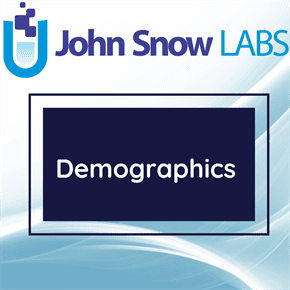 This dataset contains the information of New York City Results on the New York State Mathematics Tests, Grades 3 – 8.
Log in to download
Complexity
Get The Data
For getting access to data download links please read and accept the end-user license agreement.
Your Data License
Research

Non-Commercial, Share-Alike, Attribution

Free Forever

Commercial

Commercial Use, Remix & Adapt, White Label Log in to download
Description
As of 2006, the New York State Education Department (NYSED) expanded the ELA (English Language Arts) and mathematics testing programs to Grades 3-8. Previously, state tests were administered in Grades 4 and 8 and citywide tests were administered in Grades 3, 5, 6, and 7.
In 2006, NYSED treated District 75 students as a distinct geographic district. For 2007-2011, District 75 students are represented in their home districts and boroughs. Spreadsheets for District and Borough do not include District 75 students in 2006.
Starting in 2010, NYSED changed the scale score required to meet each of the proficiency levels, increasing the number of questions students needed to answer correctly to meet proficiency.
Rows are suppressed (noted with 's') if the number of tested students was 5 or fewer. Prior to 2011, the mean scale scores for 'All Grades' were not calculated.
About this Dataset
Data Info
| | |
| --- | --- |
| Date Created | 2011-10-06 |
| Last Modified | 2022-05-10 |
| Version | 2022-05-10 |
| Update Frequency | Irregular |
| Temporal Coverage | 2006-2011 |
| Spatial Coverage | New York |
| Source | John Snow Labs; Data City of New York; |
| Source License URL | |
| Source License Requirements | N/A |
| Source Citation | N/A |
| Keywords | School Exam, Exam Reports, Regents Exam, Math Test, 3rd Grade Math Test, 5th Grade Math Test, State Test, State Exams, NYS Exams |
| Other Titles | Education School Reports, Education Report Cards |
Data Fields
| Name | Description | Type | Constraints |
| --- | --- | --- | --- |
| DBN | Database number issue for record keeping | string | - |
| Grade | Total Number of Grades | string | - |
| Year | Grade Awarding Year | date | - |
| Number_Tested | Total number of math test conducted | integer | level : Ratio |
| Mean_Common_Core | Mean of Mathematics Common Core Tests | integer | level : Ratio |
| Level_1 | Score of Level 1 | integer | level : Ratio |
| Level_1_Percentage | Percentage of Level 1 | number | level : Ratio |
| Level_2 | Score of Level 2 | integer | level : Ratio |
| Level_2_Percentage | Percentage of Level 2 | number | level : Ratio |
| Level_3 | Score of Level 3 | integer | level : Ratio |
| Level_3_Percentage | Percentage of Level 3 | number | level : Ratio |
| Level_4 | Score of Level 4 | integer | level : Ratio |
| Level_4_Percentage | Percentage of Level 4 | number | level : Ratio |
Data Preview
| | | | | | | | | | | | | |
| --- | --- | --- | --- | --- | --- | --- | --- | --- | --- | --- | --- | --- |
| DBN | Grade | Year | Number Tested | Mean Common Core | Level 1 | Level 1 Percentage | Level 2 | Level 2 Percentage | Level 3 | Level 3 Percentage | Level 4 | Level 4 Percentage |
| 01M015 | 3 | 2006 | 39 | 667 | 2 | 5.1 | 11 | 28.2 | 20 | 51.3 | 6 | 15.4 |
| 01M015 | 3 | 2007 | 31 | 672 | 2 | 6.5 | 3 | 9.7 | 22 | 71.0 | 4 | 12.9 |
| 01M015 | 3 | 2008 | 37 | 668 | 0 | 0.0 | 6 | 16.2 | 29 | 78.4 | 2 | 5.4 |
| 01M015 | 3 | 2009 | 33 | 668 | 0 | 0.0 | 4 | 12.1 | 28 | 84.8 | 1 | 3.0 |
| 01M015 | 3 | 2010 | 26 | 677 | 6 | 23.1 | 12 | 46.2 | 6 | 23.1 | 2 | 7.7 |
| 01M015 | 3 | 2011 | 28 | 671 | 10 | 35.7 | 13 | 46.4 | 5 | 17.9 | 0 | 0.0 |
| 01M015 | 4 | 2006 | 49 | 629 | 20 | 40.8 | 18 | 36.7 | 10 | 20.4 | 1 | 2.0 |
| 01M015 | 4 | 2007 | 40 | 659 | 4 | 10.0 | 13 | 32.5 | 18 | 45.0 | 5 | 12.5 |
| 01M015 | 4 | 2008 | 41 | 655 | 5 | 12.2 | 15 | 36.6 | 18 | 43.9 | 3 | 7.3 |
| 01M015 | 4 | 2009 | 39 | 655 | 4 | 10.3 | 15 | 38.5 | 18 | 46.2 | 2 | 5.1 |