Others titles
Office of Medicare Hearings and Appeals Receipts for 2011-2013
Appeals and Claims Received by OMHA for Fiscal Year 2011-2013
2011-2013 Appeals and Claims Receipts by OMHA
Keywords
Appeals
Claims
Medicare
Office of Medicare Hearings and Appeals (OMHA)
OMHA Receipts for Fiscal Year 2011-2013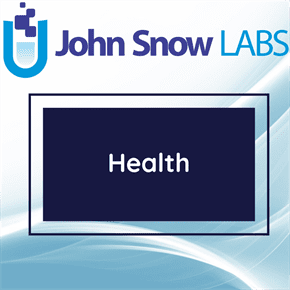 This dataset provides information about the appeals and claims received by the Office of Medicare and Hearings by appeal category for Fiscal Year 2011-2013. This dataset is provided by the U.S. Department of Health & Human Services. It includes the information regarding appeals and claims by the Office of Medicare Hearings and Appeals (OMHA).
Log in to download
Complexity
Get The Data
For getting access to data download links please read and accept the end-user license agreement.
Your Data License
Research

Non-Commercial, Share-Alike, Attribution

Free Forever

Commercial

Commercial Use, Remix & Adapt, White Label Log in to download
Description
OMHA administers the nationwide Administrative Law Judge (ALJ) hearing program for appeals arising from individual claims for Medicare coverage and payment for items and services furnished to beneficiaries (or enrollees) under Medicare Parts A, B, C and D. OMHA also hears appeals arising from claims for entitlement to Medicare benefits and disputes of Part B and Part D premium surcharges. OMHA generally conducts the third level of a five-level appeals process, and operates separately from the other agencies involved in the Medicare claims appeal process.
OMHA is responsible for Level 3 of the Medicare claims appeal process; certain Medicare entitlement appeals; Part B and Part D premium appeals. It was created by the Medicare Modernization Act of 2003 to simplify the appeals process and make it more efficient. During an appeal, an OMHA Administrative Law Judge or attorney adjudicator conducts a new ("de novo") review of an appellant's case and issues a decision based on the facts and the law.
The Chief Administrative Law Judge leads the entire agency, which consists of six field offices and a headquarters office. Each field office includes many Administrative Law Judges and attorney adjudicators who are overseen by an Associate Chief Administrative Law Judge. Appeals are assigned to these adjudicators by a Centralized Docketing Division in accordance with standardized procedures.
The entry point of the appeals process depends on the part of the Medicare program that covers the disputed benefit or whether the beneficiary is enrolled in a Medicare Advantage plan. Within OMHA, which is responsible for Level 3 claims appeals, if an individual disagrees with the Level 2 decision or dismissal, the individual may request that an OMHA adjudicator review the action.
This dataset includes ALJ Number, Appeal Category, Request and Requestor Type, Record Type and Date, Appeal Status, Hearing Type and much more.
About this Dataset
Data Info
| | |
| --- | --- |
| Date Created | 2016-08-22 |
| Last Modified | 2016-08-22 |
| Version | 2016-08-22 |
| Update Frequency | Annual |
| Temporal Coverage | 2011-2013 |
| Spatial Coverage | United States |
| Source | John Snow Labs; U.S. Department of Health & Human Services; |
| Source License URL | |
| Source License Requirements | N/A |
| Source Citation | N/A |
| Keywords | Appeals, Claims, Medicare, Office of Medicare Hearings and Appeals (OMHA) |
| Other Titles | Office of Medicare Hearings and Appeals Receipts for 2011-2013, Appeals and Claims Received by OMHA for Fiscal Year 2011-2013, 2011-2013 Appeals and Claims Receipts by OMHA |
Data Fields
| Name | Description | Type | Constraints |
| --- | --- | --- | --- |
| Fiscal_Year | It refers to the Fiscal Year of the date the request was completed. | date | required : 1 |
| Administrative_Law_Judge_Number | It includes the System generated unique number identifying the appeal. | string | required : 1 |
| Claims | The number of claims with a disposition record associated with the appeal. | string | - |
| Record_Date | Refers to he date the request was completed. | date | required : 1 |
| Request_Type | It the type of request received for the appeal. | string | enum : Array ( [0] => AutoFwd-Coverage Determination [1] => AutoFwd-Redetermination [2] => eMail [3] => Fax [4] => Mail [5] => Misfiled [6] => Phone Call [7] => Verbal ) |
| Appeal_Category | It includes the classification of the services in the claim. | string | required : 1 |
| Medicare_Part | It includes the high level Medicare part grouping by part letter derived from Medicare appeal type values. | string | required : 1enum : Array ( [0] => Income Related Monthly Adjustment Amount [1] => Part A [2] => Part B [3] => Part B of A [4] => Part C [5] => Part D [6] => Part E [7] => Unspecified ) |
| Requestor_Type | It Identifies the type of party that requested the appeal. | string | enum : Array ( [0] => Advocacy Group [1] => Appointed Rep [2] => Attorney [3] => Authorized Organizational Representative [4] => Beneficiary [5] => Congress Member [6] => Estate [7] => Family [8] => Non-Contract Provider [9] => Other [10] => Part D Plan [11] => Prescribing Physician [12] => Provider [13] => State Medicaid Agency ) |
| State | Full name of different states of U.S. | string | - |
| State_Code | The state Code from the personal address of the primary appellant associated to the appeal. | string | - |
| Is_On_The_Record | It indicates if an Administrative Law Judge (ALJ) appeal has been through an On-the-Record decision process. | boolean | required : 1enum : Array ( [0] => true [1] => false ) |
| Is_Program_Safeguard_Contractor_Or_Zone_Program_Integrity_Contractor | It identifies a Program Safeguard Contractor (PSC) Or Zone Program Integrity Contractor (ZPIC). | boolean | required : 1enum : Array ( [0] => true [1] => false ) |
| Is_Recovery_Audit_Contractor | It identifies a Recovery Audit Contractor (RAC). | boolean | required : 1enum : Array ( [0] => true [1] => false ) |
| Hearing_Completed_Date | It identifies the date that the hearing was completed. | date | - |
| Is_Hearing_Type | It represents the type of hearing. | boolean | required : 1enum : Array ( [0] => true [1] => false ) |
| Hearing_Format | It represents the format of hearing that actually occurred for the hearing on the appeal. | string | enum : Array ( [0] => In-Person Off-Site [1] => In-Person On-Site [2] => Multi-Venue [3] => Phone [4] => Video Teleconference ) |
| Decision_Letter_Mailed_Date | It includes the date of the appellant is sent (mailed) the decision letter. This field will be the appeal stop date and used to calculate the timeliness of most types of appeals. | date | - |
| Disposition | It includes the derived field that stores the logical roll up of dispositions to an appeal. | string | required : 1enum : Array ( [0] => Dismissed [1] => Escalated [2] => Exp Acc to Judicial Review [3] => Favorable [4] => Invalid Request [5] => No Disposition [6] => Partially Favorable [7] => Remanded [8] => Unfavorable [9] => Removal to MAC/DAB ) |
| Appeal_Status | It includes the current status in the process of adjudicating an appeal (Open, Closed, Assigned, Reopened, etc). | string | required : 1enum : Array ( [0] => Closed [1] => Combined [2] => Decided [3] => Pending [4] => Reopened [5] => Requested ) |
| Procedure_Code | It includes the Code used to codify some aspect of the claim line item. | string | - |
| Procedure_Description | It includes the description of the code used to describe the CLI code provided on a claim line item. | string | - |
Data Preview
| | | | | | | | | | | | | | | | | | | | | |
| --- | --- | --- | --- | --- | --- | --- | --- | --- | --- | --- | --- | --- | --- | --- | --- | --- | --- | --- | --- | --- |
| Fiscal Year | Administrative Law Judge Number | Claims | Record Date | Request Type | Appeal Category | Medicare Part | Requestor Type | State | State Code | Is On The Record | Is Program Safeguard Contractor Or Zone Program Integrity Contractor | Is Recovery Audit Contractor | Hearing Completed Date | Is Hearing Type | Hearing Format | Decision Letter Mailed Date | Disposition | Appeal Status | Procedure Code | Procedure Description |
| 2011 | 1-1000575076 | 1 | 2011-06-27 | Mail | Durable Medical Equipment | Part B | Provider | Florida | FL | True | False | False | | False | | 2012-07-06 | Favorable | Closed | A4235 | Lithium batt for glucose mon |
| 2011 | 1-1000575076 | 1 | 2011-06-27 | Mail | Durable Medical Equipment | Part B | Provider | Florida | FL | True | False | False | | False | | 2012-07-06 | Favorable | Closed | A4253 | Blood glucose/reagent strips |
| 2011 | 1-1000575076 | 1 | 2011-06-27 | Mail | Durable Medical Equipment | Part B | Provider | Florida | FL | True | False | False | | False | | 2012-07-06 | Favorable | Closed | A4259 | Lancets per box |
| 2011 | 1-1000582044 | 1 | 2011-06-20 | Mail | Durable Medical Equipment | Part B | Provider | Pennsylvania | PA | True | False | False | | False | | 2012-07-11 | Favorable | Closed | E0652 | Pneum compres w/cal pressure |
| 2011 | 1-1001985171 | 1 | 2011-05-31 | Mail | Durable Medical Equipment | Part B | Provider | Florida | FL | False | False | False | 2012-09-05 | True | Phone | 2012-09-24 | Partially Favorable | Closed | A4253 | Blood glucose/reagent strips |
| 2011 | 1-1001985171 | 1 | 2011-05-31 | Mail | Durable Medical Equipment | Part B | Provider | Florida | FL | False | False | False | 2012-09-05 | True | Phone | 2012-09-24 | Partially Favorable | Closed | A4259 | Lancets per box |
| 2011 | 1-1002500860 | 3 | 2011-07-25 | Mail | Acute Hospital | Part A | Provider | Florida | FL | True | False | True | 2012-09-18 | True | Phone | 2012-09-24 | Partially Favorable | Closed | | |
| 2011 | 1-1003379464 | 1 | 2011-06-01 | Mail | Durable Medical Equipment | Part B | Provider | Massachusetts | MA | False | False | False | | False | | 2012-07-19 | Favorable | Closed | A4253 | Blood glucose/reagent strips |
| 2011 | 1-1003379464 | 1 | 2011-06-01 | Mail | Durable Medical Equipment | Part B | Provider | Massachusetts | MA | False | False | False | | False | | 2012-07-19 | Favorable | Closed | A4256 | Calibrator solution/chips |
| 2011 | 1-1003384873 | 1 | 2011-06-01 | Mail | Durable Medical Equipment | Part B | Provider | Florida | FL | False | True | False | | False | | 2012-06-29 | Dismissed | Closed | A4253 | Blood glucose/reagent strips |