Others titles
US Work Related Fatalities And Catastrophes Data Starting 2009
OSHA Summaries Data For Work Related Fatalities And Catastrophes
Keywords
Work Related Incidents
Work Related Fatalities
Work Related Catastrophes
OSHA Inspection Reports
Fiscal Year Incident Reports
Incident Date
Incident Location by Year
Incident Description
OSHA Work Related Fatalities And Catastrophes Inspection Report Data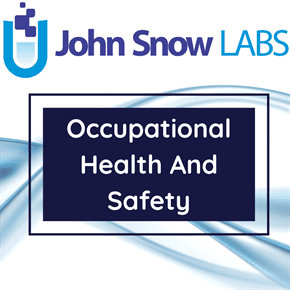 The dataset contains data about work-related fatalities and catastrophes based on the incident investigations done by The Occupational Safety and Health Administration (OSHA) and State Plan jurisdiction for cases that have been closed on or after January 1, 2017. Work-related fatalities and catastrophes are described by date, city or place, state, ZIP Code, number along with a short description of the incident.
Log in to download
Complexity
Get The Data
For getting access to data download links please read and accept the end-user license agreement.
Your Data License
Research

Non-Commercial, Share-Alike, Attribution

Free Forever

Commercial

Commercial Use, Remix & Adapt, White Label Log in to download
Description
Occupational Safety and Health Administration (OSHA) is part of the United States Department of Labor. OSHA's mission is to assure safe and healthful working conditions for working men and women by setting and enforcing standards and by providing training, outreach, education and assistance.
According to the latest regulations, the incident summaries include only cases in which citations and penalties were issued. OSHA investigates all work-related fatalities in all covered workplaces. The employers must report worker fatalities to OSHA within eight hours of incident. OSHA has up to six months to complete an investigation and determine whether citations will be issued.
The data regarding the number of fatalities and catastrophes are based on the preliminary descriptions of incidents and where available, on the specified type of incidents (fatality and/or catastrophe). According to OSHA, catastrophes are incidents that resulted in the hospitalization of three or more workers. The data about location (company, city or place, state, ZIP Code) were organized in distinct fields.
About this Dataset
Data Info
| | |
| --- | --- |
| Date Created | 2009-07-24 |
| Last Modified | 2017-08-01 |
| Version | 2016-08-01 |
| Update Frequency | Annual |
| Temporal Coverage | 2009-2017 |
| Spatial Coverage | United States |
| Source | John Snow Labs; United States Department of Labor, Occupational Safety and Health Administration; |
| Source License URL | |
| Source License Requirements | N/A |
| Source Citation | N/A |
| Keywords | Work Related Incidents, Work Related Fatalities, Work Related Catastrophes, OSHA Inspection Reports, Fiscal Year Incident Reports, Incident Date, Incident Location by Year, Incident Description |
| Other Titles | US Work Related Fatalities And Catastrophes Data Starting 2009, OSHA Summaries Data For Work Related Fatalities And Catastrophes |
Data Fields
| Name | Description | Type | Constraints |
| --- | --- | --- | --- |
| Fiscal_Year_Start_Date | The first day of the US fiscal year when the report summary was issued | date | required : 1 |
| Fiscal_Year_End_Date | The last day of the US fiscal year when the report summary was issued | date | required : 1 |
| Summary_Report_Date | The date the report summary was issued | date | - |
| Incident_Date | The date when the incident took place | date | - |
| Victims_Names | The name or names of victims of fatalities and/or catastrophes | string | - |
| Company | The name of incident victim/s employer provided | string | - |
| City_Or_Place | The name of city or place where the incident took place | string | - |
| State | The state or equivalent area where the incident took place | string | - |
| State_Abbreviation | The abbreviated name of state or equivalent area where the incident took place | string | - |
| Zip_Code | The location ZIP Code provided | string | - |
| Incident_Preliminary_Description | Short description of the incident | string | - |
| Number_Of_Decedents | The number of work-related fatalities recorded in the preliminary incident report | integer | level : Ratio |
| Number_Of_Injured | The number of hospitalized victim/s of the work-related incident (excepting fatalities) recorded in the preliminary incident report | integer | level : Ratio |
| Fatality_Or_Catastrophe | Specifies if the work-related incidents are fatalities, catastrophe or fatality and catastrophe | string | level : Fatality, Catastrophe, Fatality/Catastrophe |
| Inspection_Number | The number of inspection performed by OSHA after a specific incident | integer | level : Nominal |
Data Preview
| | | | | | | | | | | | | | | |
| --- | --- | --- | --- | --- | --- | --- | --- | --- | --- | --- | --- | --- | --- | --- |
| Fiscal Year Start Date | Fiscal Year End Date | Summary Report Date | Incident Date | Victims Names | Company | City Or Place | State | State Abbreviation | Zip Code | Incident Preliminary Description | Number Of Decedents | Number Of Injured | Fatality Or Catastrophe | Inspection Number |
| 2008-10-01 | 2009-09-30 | 2009-09-25 | 2009-09-14 | | Aarons Tree Service | Bradenton | Florida | FL | 34208 | Worker was cutting a tree and the limb he was cutting fell on him causing him to fall 40 feet to the ground below. | 1 | 0 | | |
| 2008-10-01 | 2009-09-30 | 2009-08-28 | 2009-08-26 | | ABC Salvage & Scrap Metal Inc. | Little Rock | Arkansas | AR | 72210 | Victim was struck and pinned by two track-hoes. | 1 | 0 | | |
| 2008-10-01 | 2009-09-30 | 2009-08-28 | 2009-08-26 | | Ace Coffee Bar Inc. | Streamwood | Illinois | IL | 60107 | Victim was conducting service work on a coke vending machine and was electrocuted. | 1 | 0 | | |
| 2008-10-01 | 2009-09-30 | 2009-08-28 | 2009-08-13 | | Advanced Utility Service Inc. | Sanford | Florida | FL | 32773 | Victim was working in an aerial lift upgrading three phases of an electrical distribution line. He was on the pole during the process of hoisting and moving the existing energized "A" phase and contacted energized conductors and was exposed to 7,620-volts of AC voltage. Victim was electrocuted. | 1 | 0 | | |
| 2008-10-01 | 2009-09-30 | 2009-08-28 | 2009-08-25 | | Affordable Fast Gutters LLC | Metairie | Louisiana | LA | 70001 | Victim was moving a ladder and touched the overhead power line with the ladder. He was electrocuted. | 1 | 0 | | |
| 2008-10-01 | 2009-09-30 | 2009-08-07 | 2009-08-06 | | Albert J. Wagner & Son Inc. | Chicago | Illinois | IL | 60614 | Victim was at the jobsite to inspect and fell from the scaffolding. | 1 | 0 | | |
| 2008-10-01 | 2009-09-30 | 2009-08-21 | 2009-08-14 | | All Industrial Services Inc. | Monessen | Pennsylvania | PA | 15062 | Victim was removing a 5,000-pound valve using a 50-ton mobile truck crane. During the process, the valve came free from its rigging and fell through the scaffold platform that the victim was standing on. Both the valve and the victim fell 10 feet to the inside of the tank, with the valve pinning the victim to inside wall. | 1 | 0 | | |
| 2008-10-01 | 2009-09-30 | 2009-07-24 | 2009-07-22 | | Allens Inc. | Siloam Springs | Arkansas | AR | 72761 | Victim was repairing a tote at the end of the line. The top tote fell over, crushing the victim. | 1 | 0 | | |
| 2008-10-01 | 2009-09-30 | 2009-07-31 | 2009-05-15 | | Alvin Wynn Electric Co. | Alapaha | Georgia | GA | 31622 | Worker was replacing a breaker in a main panel at a saw mill and an arc blast occurred. | 1 | 0 | | |
| 2008-10-01 | 2009-09-30 | 2009-07-31 | 2009-07-22 | | Antonio Renteria Framing | Austin | Texas | TX | 78738 | Worker was 12-feet high removing a roof truss and fell, striking his head on the front door concrete patio below. | 1 | 0 | | |