Others titles
Free Data Physician Compare Group Practice 2017
Enquiry Physician Compare Group Practice 2017
Database Download Physician Compare Group Practice 2017
Performance Rates for the 6 Individual Eligible Professional (EP) 2017 Physician Quality Reporting System (PQRS) Measures
Physician Compare 2017 Individual EP Public Reporting - Clinical Quality of Care
Keywords
PQRS Reporting
How to Report PQRS on Claims
PQRS Group Reporting
PQRS Measures
Physicians Report
PQRS Measures 2017
Performance Rates for Individual EP PQRS Measures 2017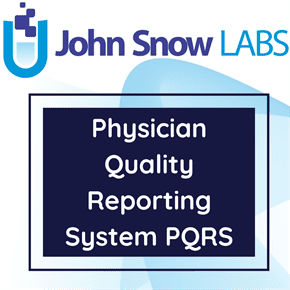 This dataset includes information regarding eligible professional (EP) participation under clinical quality of care in 2017 Centers for Medicare & Medicaid (CMS) quality program as well as the 2017 Physician Quality Report System (PQRS) Group Practice Reporting Option (GPRO) performance rates for 6 Individual eligible professional (EP) measures now publicly reported on Physician Compare.
Log in to download
Complexity
Get The Data
For getting access to data download links please read and accept the end-user license agreement.
Your Data License
Research

Non-Commercial, Share-Alike, Attribution

Free Forever

Commercial

Commercial Use, Remix & Adapt, White Label Log in to download
Description
This dataset contains performance rates for the 6 Individual eligible professional (EP) 2017 Physician Quality Reporting System (PQRS) measures reported via claims that are available for public reporting. The Centers for Medicare & Medicaid Services (CMS) is committed to ongoing data transparency and creating a patient-centered healthcare system, where clinicians are challenged to lower costs and increase the quality of care CMS provides. CMS wants to empower patients to make more informed healthcare decisions by providing meaningful information about their healthcare providers.
The number of Qualifying Alternative Payment Model (APM) Participants in Advanced APMs—nearly doubled in 2018 from the previous year, increasing from 99,076 to 183,306 clinicians QPs receive a five percent APM incentive payment and are excluded from the Merit-Based Incentive Payment System (MIPS) reporting requirements and payment adjustment. The number of clinicians participating in MIPS through APMs also increased from 341,220 participants in 2017 to 356,828 in 2018. These participation improvements may be related to the increasing number of participation opportunities in 2018, particularly through Accountable Care Organizations (ACOs) in the Shared Savings Program.
About this Dataset
Data Info
| | |
| --- | --- |
| Date Created | 2017-08-25 |
| Last Modified | 2019-08-01 |
| Version | 2019-08-01 |
| Update Frequency | Annual |
| Temporal Coverage | 2016-01 to 2017-12 |
| Spatial Coverage | United States |
| Source | John Snow Labs; Centers for Medicare and Medicaid Services; |
| Source License URL | |
| Source License Requirements | N/A |
| Source Citation | N/A |
| Keywords | PQRS Reporting, How to Report PQRS on Claims, PQRS Group Reporting, PQRS Measures, Physicians Report, PQRS Measures 2017 |
| Other Titles | Free Data Physician Compare Group Practice 2017, Enquiry Physician Compare Group Practice 2017, Database Download Physician Compare Group Practice 2017, Performance Rates for the 6 Individual Eligible Professional (EP) 2017 Physician Quality Reporting System (PQRS) Measures, Physician Compare 2017 Individual EP Public Reporting - Clinical Quality of Care |
Data Fields
| Name | Description | Type | Constraints |
| --- | --- | --- | --- |
| NPI | Unique professional ID assigned by National Plan and Provider Enumeration System (NPPES). | integer | required : 1level : Nominal |
| PAC_ID | Group Practice ID assigned by PECOS (Provider Enrollment, Chain, and Ownership System) to the Group Practice. | string | required : 1 |
| Last_Name | Individual professional last name. | string | - |
| First_Name | Individual professional first name. | string | required : 1 |
| Measure_Identifier | Components of measure ID: [program]_[reporting entity]_[measure number]_[stratum]; where program is defined as "PQRS" or "QCDR"; reporting entity is indicated as "EP" for clinician; measure number denotes the PQRS measure number or QCDR measure name abbreviation; and finally measures that only have a single stratum have a suffix of "_1" | string | - |
| Measure_Title | PQRS (Physician Quality Report System) Measures Title | string | - |
| Is_Inverse_Measure | Inverse Measure or not | boolean | - |
| Measure_Performance_Rate | Performance Rates for CAHPS for PQRS Measures | integer | level : Ratio |
| Denominator_Count | Denominator Count for CAHPS for PQRS Measures | integer | level : Ratio |
| Reporting_Mechanism | Reporting mechanisms are defined as: "CLM" for Claims; "REG" for Registry; and "QCDR" for Qualified Clinical Data Registry reporting. | string | - |
| Is_Reported_On_PC_Live_Site | Indicator for whether or not the measure is reported on the Physician Compare live site | boolean | - |
Data Preview
| | | | | | | | | | | |
| --- | --- | --- | --- | --- | --- | --- | --- | --- | --- | --- |
| NPI | PAC ID | Last Name | First Name | Measure Identifier | Measure Title | Is Inverse Measure | Measure Performance Rate | Denominator Count | Reporting Mechanism | Is Reported On PC Live Site |
| 1003001371 | 4385734086 | KANTER | DAVID | MIPS_EC_226_overall | Preventive Care and Screening: Tobacco Use: Screening and Cessation Intervention | False | 74.0 | 72.0 | CLM | False |
| 1003001645 | 7517056583 | TRIVEDI | VINOD | ACI_EC_TRANS_PPHI_1 | Security Risk Analysis | False | | | | False |
| 1003002072 | 7214189315 | GOTESMAN | ALEXANDER | MIPS_EC_046_18-64 | Medication Reconciliation Post-Discharge | False | 74.0 | 27.0 | CLM | False |
| 1003002072 | 7214189315 | GOTESMAN | ALEXANDER | MIPS_EC_046_65+ | Medication Reconciliation Post-Discharge | False | 63.0 | 97.0 | CLM | False |
| 1003002072 | 7214189315 | GOTESMAN | ALEXANDER | MIPS_EC_046_overall | Medication Reconciliation Post-Discharge | False | 65.0 | 124.0 | CLM | False |
| 1003002072 | 7214189315 | GOTESMAN | ALEXANDER | MIPS_EC_048_overall | Urinary Incontinence: Assessment of Presence or Absence of Urinary Incontinence in Women Aged 65 Years and Older | False | 95.0 | 117.0 | CLM | False |
| 1003002072 | 7214189315 | GOTESMAN | ALEXANDER | MIPS_EC_128_overall | Preventive Care and Screening: Body Mass Index (BMI) Screening and Follow-Up Plan | False | 62.0 | 621.0 | CLM | False |
| 1003002072 | 7214189315 | GOTESMAN | ALEXANDER | MIPS_EC_130_overall | Documentation of Current Medications in the Medical Record | False | 100.0 | 1718.0 | CLM | False |
| 1003002072 | 7214189315 | GOTESMAN | ALEXANDER | MIPS_EC_131_overall | Pain Assessment and Follow-Up | False | 96.0 | 1502.0 | CLM | False |
| 1003002072 | 7214189315 | GOTESMAN | ALEXANDER | MIPS_EC_226_overall | Preventive Care and Screening: Tobacco Use: Screening and Cessation Intervention | False | 99.0 | 621.0 | CLM | False |