Others titles
List of Most Popular Surnames by Religion
Sikh Boy Names
Muslim Boy Names
Names in Each Religion with Gender
Keywords
Most Popular Baby Names
Popular Names by Religion
Most Popular Surnames
Census Data on Last Names for Religion
Surnames by Racial Group
Mostly Used Last Names by Religion
Most Preferred Names in the World
Sikh Baby Names
Muslim Baby Names
Christian Baby Names
Parsi Baby Names
Buddhist Baby Names
Popular Baby Names for Each Religion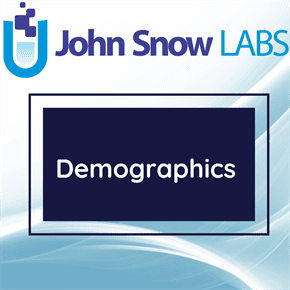 This dataset represents the popular baby names for each religion with genders.
Log in to download
Complexity
Get The Data
For getting access to data download links please read and accept the end-user license agreement.
Your Data License
Research

Non-Commercial, Share-Alike, Attribution

Free Forever

Commercial

Commercial Use, Remix & Adapt, White Label Log in to download
Description
This dataset shows the popular Muslim baby names, Hindu baby names and latest baby names from Christian, Shikh, Jain, Parsi and Buddhist religion.
A large number of people undergo an extensive ordeal of choosing and naming their babies based on their respective religion and spiritual beliefs. Since a name gives an identity and place to a child in this world, therefore, choosing the best yet an appropriate name is vital.
In Islam and Christianity, the religious based names are mostly related to the prophets, pious men and women or saints or such attributes which are the qualities of God and prophets. Muslims and Christians choose the names to develop the personality of their child into someone pious and an excellent human being. For example, 'Aafa' means 'forgiver' in Islam and 'Aanya' meaning 'a woman graced with god' in Christianity. Even the names like 'Omar, Ali or Abu Bakr' are quite popular among the Muslims as they were the names of the Caliphs in Islamic history.
In Hinduism, the religion based names are mostly related to their gods and goddesses in mythologies and their attributes. People feel proud to be called by the attributes and qualities given to their gods and goddesses. For instance, 'Aadarsh' means 'ideal or the sun'; 'Aaditya' is the name of sun-god; 'Abhiram' is one of the attribute- names of lord Shiva and the list is humongous.
Names in Buddhism and Jainism work on the same principle, that is, the religion based names are attributed to the religious heroes and to their attributes. One important addition is the names attributed to the natural elements. As an example; 'Dharma' means 'truth or religious duty' in Buddhism; whereas 'Bodhi' is related to 'the state of Nirvana'. In Jainism, many names are directly related to the religious figures; like, 'Abhay Kumar' meaning 'son of King Shrenik' or 'Pava' which means 'a place where Lord Mahavir attained Nirvana'.
In Sikhism, one religious belief is that if a Sikh opens Guru Granth Sahib (holy book), open a page randomly then the first letter on the page can be the first letter of the name of your child.
About this Dataset
Data Info
| | |
| --- | --- |
| Date Created | 2022 |
| Last Modified | 2023 |
| Version | 2023 |
| Update Frequency | Irregular |
| Temporal Coverage | N/A |
| Spatial Coverage | United States |
| Source | John Snow Labs; Kidpaw; |
| Source License URL | |
| Source License Requirements | N/A |
| Source Citation | N/A |
| Keywords | Most Popular Baby Names, Popular Names by Religion, Most Popular Surnames, Census Data on Last Names for Religion, Surnames by Racial Group, Mostly Used Last Names by Religion, Most Preferred Names in the World, Sikh Baby Names, Muslim Baby Names, Christian Baby Names, Parsi Baby Names, Buddhist Baby Names |
| Other Titles | List of Most Popular Surnames by Religion, Sikh Boy Names, Muslim Boy Names, Names in Each Religion with Gender |
Data Fields
| Name | Description | Type | Constraints |
| --- | --- | --- | --- |
| Religion | Religion Name | string | - |
| Name | Popular name of the baby | string | - |
| Gender | Gender of the baby | string | - |
Data Preview
| | | |
| --- | --- | --- |
| Religion | Name | Gender |
| Muslim | Aaban | Male |
| Muslim | Aadil | Male |
| Muslim | Aafiya | Male |
| Muslim | Aahil | Male |
| Muslim | Aalam | Male |
| Muslim | Aalee | Male |
| Muslim | Aalim | Male |
| Muslim | Aamil | Male |
| Muslim | Aamir | Male |
| Muslim | Aamirah | Male |