Others titles
Property Date NYC
NYC Properties Under DOB Jurisdiction
Keywords
Building System
NYC Building System
Building Information System
Building Information Modeling
BIM Modeling
Property Data Buildings Information System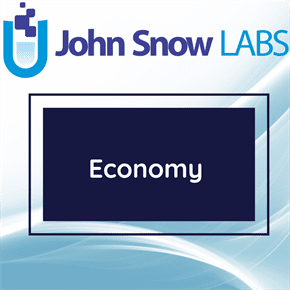 This dataset contains the list of NYC (New York City) Properties under DOB (Department of Buildings) jurisdiction.
Log in to download
Complexity
Get The Data
For getting access to data download links please read and accept the end-user license agreement.
Your Data License
Research

Non-Commercial, Share-Alike, Attribution

Free Forever

Commercial

Commercial Use, Remix & Adapt, White Label Log in to download
Description
The Buildings Information System (BISWeb) is the Department of Buildings (DOB) main database that provides real-time data to anyone with internet access.
This dataset was put into production to support DOB's functions, and provides users with information regarding:
– Property Profile Overview with information on loft law
– Special districts and other restrictions
– Application Processing (application submission, review, and C of O issuance)
– Accounting Inspections information for Certificate of Occupancy and plumbing inspections, including daily service authorizations for Keyspan and Con Edison
– Complaint Tracking Violation
– Tracking Periodic Safety Reports Equipment Tracking (fire safety, elevators, boilers, and more)
– Trade Licensing and Contractor Tracking
– Search and Navigation Capabilities such as licensed trades search, ability to view all filings in a community board, all permits for a property, and all addresses on one tax lot.
About this Dataset
Data Info
| | |
| --- | --- |
| Date Created | 2015-02-04 |
| Last Modified | 2022-07-07 |
| Version | 2022-07-07 |
| Update Frequency | Quarterly |
| Temporal Coverage | 2022 |
| Spatial Coverage | Ney York City |
| Source | John Snow Labs; Data City of New York; |
| Source License URL | |
| Source License Requirements | N/A |
| Source Citation | N/A |
| Keywords | Building System, NYC Building System, Building Information System, Building Information Modeling, BIM Modeling |
| Other Titles | Property Date NYC, NYC Properties Under DOB Jurisdiction |
Data Fields
| Name | Description | Type | Constraints |
| --- | --- | --- | --- |
| BIN | Permit required to place a bulk waste bin or shipping container on a road or on Council land. | integer | level : Nominal |
| Application_Job_Number | A unique Number assigned to Permit Application | integer | level : Nominal |
| Application_Document_Number | Document Number assigned to Permit Aplication | integer | level : Nominal |
| Application_Job_Type | Job Type of Permit (A1: Major alterations that will change use, egress or occupancy - A2: Multiple types of work, not affecting use, egress or occupancy - A3: One type of minor work, not affecting use, egress or occupancy - NB: New Building - DM: Demolition & Removal) | string | - |
| Type | Type of Permit (PL: Plumbing - EW: Equipment Work - EQ: Construction Equipment | string | - |
| Status_Description | Status Description | string | - |
| Sequence_Number | Sequence Number of Permit | integer | level : Ordinal |
| Status_Date | Permit Application Status Date | date | - |
| Issuance_Date | Issue date of Permit Application | date | - |
| Expiration_Date | Expiry Date of Permit Application | date | - |
Data Preview
| | | | | | | | | | |
| --- | --- | --- | --- | --- | --- | --- | --- | --- | --- |
| BIN | Application Job Number | Application Document Number | Application Job Type | Type | Status Description | Sequence Number | Status Date | Issuance Date | Expiration Date |
| 1083687 | 102790106 | 2 | A2 | PL | PERMIT ISSUED | 8 | 2011-04-12 | 2011-04-12 | 2012-04-11 |
| 1083690 | 103338201 | 1 | A2 | PL | PERMIT ISSUED | 7 | 2011-04-12 | 2011-04-12 | 2012-04-11 |
| 1082870 | 102785960 | 2 | A2 | PL | PERMIT ISSUED | 7 | 2011-04-12 | 2011-04-12 | 2012-04-11 |
| 1083682 | 102901852 | 2 | A2 | PL | PERMIT ISSUED | 9 | 2011-04-12 | 2011-04-12 | 2012-04-11 |
| 1082862 | 103345337 | 1 | A2 | PL | PERMIT ISSUED | 7 | 2011-04-12 | 2011-04-12 | 2012-04-11 |
| 1005283 | 103878895 | 2 | A2 | PL | PERMIT ISSUED | 3 | 2011-04-12 | 2011-04-12 | 2012-04-11 |
| 1082869 | 102813822 | 2 | A2 | PL | PERMIT ISSUED | 7 | 2011-04-12 | 2011-04-12 | 2012-04-11 |
| 1082850 | 102780689 | 2 | A2 | PL | PERMIT ISSUED | 9 | 2011-04-12 | 2011-04-12 | 2012-04-11 |
| 1082860 | 102795183 | 2 | A2 | PL | PERMIT ISSUED | 8 | 2011-04-12 | 2011-04-12 | 2012-04-11 |
| 1083692 | 102901870 | 2 | A2 | PL | PERMIT ISSUED | 8 | 2011-04-12 | 2011-04-12 | 2012-04-11 |