Others titles
Synopses of State Oral Healthcare Programs for Selected Indicators
National Oral Health Programs Survey for Selected Indicators
Keywords
Oral Health
State Oral Health Program Characteristics
School Based Sealant Programs
State Dental Directors
Selected Indicators for ASTDD Synopses of SOH Programs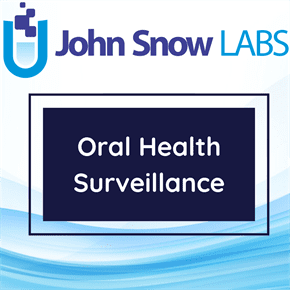 This dataset includes information useful in tracking states' efforts to improve oral health and contributions to progress toward the national targets for Healthy People objectives for oral health.
Log in to download
Complexity
Get The Data
For getting access to data download links please read and accept the end-user license agreement.
Your Data License
Research

Non-Commercial, Share-Alike, Attribution

Free Forever

Commercial

Commercial Use, Remix & Adapt, White Label Log in to download
Description
In 1994, the Association of State and Territorial Dental Directors (ASTDD – an affiliate of the Association of State and Territorial Health Officers, ASTHO) originated the annual Synopses of Dental Programs as a way to share information among dental directors and partners. The Synopses described program activities and successes and the challenges that programs faced during the previous year. In 1997, ASTDD changed the format to a more structured questionnaire. Since 1998, cooperative agreements between ASTDD and CDC have supported display of portions of ASTDD's Synopses data on the CDC website.
The data source for this dataset is ASTDD Synopses and the data from the five most recent Synopses (2011-2015) are displayed. The ASTDD Data Committee develops and pilot-tests the questionnaire each year. The Synopses questionnaire is sent by e-mail to the directors of dental programs in all 50 states, the District of Columbia, and to US-associated jurisdictions, which include American Samoa, Guam, the Commonwealth of Northern Mariana Islands, the Commonwealth of Puerto Rico, the Republic of Palau, and the US Virgin Islands. The questionnaire was distributed early in the publication year or in December of the prior year. Respondents were asked to provide the most recent data available or data for the most recently completed fiscal year.
States responding to the questionnaire used in this survey provided data for differing time periods. The year indicates the year in which the Synopses were published. Although the Synopses were usually fielded in January through March of each year, the data included were usually from the previous complete fiscal, school, or calendar year. In some cases, dental directors provided point-in-time data rather than annual data.
The annual period that data were reported varies among items. For example, states do not all have the same fiscal year and availability of data at the time of the survey may differ across states.
About this Dataset
Data Info
| | |
| --- | --- |
| Date Created | 2015-06-01 |
| Last Modified | 2022-09-09 |
| Version | 2022-09-09 |
| Update Frequency | Annual |
| Temporal Coverage | 2011-2022 |
| Spatial Coverage | United States |
| Source | John Snow Labs; Centers for Disease Control and Prevention; |
| Source License URL | |
| Source License Requirements | N/A |
| Source Citation | N/A |
| Keywords | Oral Health, State Oral Health Program Characteristics, School Based Sealant Programs, State Dental Directors |
| Other Titles | Synopses of State Oral Healthcare Programs for Selected Indicators, National Oral Health Programs Survey for Selected Indicators |
Data Fields
| Name | Description | Type | Constraints |
| --- | --- | --- | --- |
| Year | Identifies the year in which the data is collected ranging from year 2011-2017. | date | required : 1 |
| State_Abbreviation | The two-letter abbreviation to represent different states of United States. | string | required : 1 |
| State | Full name of the different states of United States from where data is gathered. | string | required : 1 |
| Program_Topic | Depicts the program topic within the survey of Selected Indicators for ASTDD Synopses of State Oral Health Programs. | string | required : 1 |
| Survey_Question | The questions included in the survey questionnaire. | string | required : 1 |
| Data_Value_Unit | It represents the data value type or unit of analysis. | string | - |
| Data_Value_Type | The type of data used to depict the findings. | string | required : 1 |
| Data_Value | The actual value or responses collected against each of the survey questions. | string | - |
| Data_Value_Alternate | The assigned value of the responses collected against the survey questions which cannot be quantified. | number | level : Nominalrequired : 1 |
| Data_Value_Footnote | The footnote against a particular data value. | string | - |
| Breakout_Responses | The break out of different responses against Multiple Choice Questions of the survey questionnaire. | string | - |
| Breakout_Category | The category from which the responses belong. | string | - |
| Latitude | Identifies the geographical location Latitude. | number | required : 1 |
| Longitude | Identifies the geographical location Longitude. | number | required : 1 |
| Topic_ID | The alphabetical identity of the topic. | string | required : 1 |
| Question_ID | The alphanumeric identity of the survey questions. | string | required : 1 |
| Location_ID | The identity of the location from where the respondent belongs. | integer | level : Nominalrequired : 1 |
| Breakout_ID | The alphanumeric identity of break out. | string | - |
| Breakout_Category_ID | The alphanumeric identity of the break out category. | string | - |
| Data_Value_Category | The category from which the data value belongs. | string | required : 1 |
| Data_Value_Category_ID | The alphanumeric identity of data value category. | string | required : 1 |
Data Preview
| | | | | | | | | | | | | | | | | | | | | |
| --- | --- | --- | --- | --- | --- | --- | --- | --- | --- | --- | --- | --- | --- | --- | --- | --- | --- | --- | --- | --- |
| Year | State Abbreviation | State | Program Topic | Survey Question | Data Value Unit | Data Value Type | Data Value | Data Value Alternate | Data Value Footnote | Breakout Responses | Breakout Category | Latitude | Longitude | Topic ID | Question ID | Location ID | Breakout ID | Breakout Category ID | Data Value Category | Data Value Category ID |
| 2015 | AL | Alabama | Leadership | Current state dental director | | yes/no | Yes | 10001 | | | | 32.84057112 | -86.63186076 | LEAD | LEAD1_1 | 1 | | | Yes | CAT10001 |
| 2015 | AL | Alabama | Leadership | Dental director position type | multiple choice | multiple choice | Civil Service | 10005 | | | | 32.84057112 | -86.63186076 | LEAD | LEAD1_3 | 1 | | | Civil Service | CAT10005 |
| 2015 | AL | Alabama | Leadership | Number of health agencies serving jurisdictions of 250,000+ population | agencies | number | 4 | 4 | | Total | Type of health agency | 32.84057112 | -86.63186076 | LEAD | LEAD1_7 | 1 | BO6 | BOC2 | 4-Jan | CAT5 |
| 2015 | AL | Alabama | Leadership | Number of health agencies serving jurisdictions of 250,000+ population | agencies | number | 3 | 3 | | With a dental program | Type of health agency | 32.84057112 | -86.63186076 | LEAD | LEAD1_7 | 1 | BO7 | BOC2 | 4-Jan | CAT5 |
| 2015 | AL | Alabama | Leadership | Number of health agencies serving jurisdictions of 250,000+ population | agencies | number | 3 | 3 | | With a dental program directed by a dental professional | Type of health agency | 32.84057112 | -86.63186076 | LEAD | LEAD1_7 | 1 | BO8 | BOC2 | 4-Jan | CAT5 |
| 2015 | AL | Alabama | Leadership | Number of health agencies serving jurisdictions of 250,000+ population | agencies | number | 1 | 1 | | With a dental program directed by a dental professional with graduate degree in public health | Type of health agency | 32.84057112 | -86.63186076 | LEAD | LEAD1_7 | 1 | BO9 | BOC2 | 4-Jan | CAT5 |
| 2015 | AL | Alabama | Leadership | State dental director/program manager position requirement | | yes/no | Yes | 10001 | | Full-time | Requirement | 32.84057112 | -86.63186076 | LEAD | LEAD1_5 | 1 | BO5 | BOC1 | Yes | CAT10001 |
| 2015 | DC | District of Columbia | Leadership | Current state dental director | | yes/no | Yes | 10001 | | | | 38.89037139 | -77.03196113 | LEAD | LEAD1_1 | 11 | | | Yes | CAT10001 |
| 2015 | DE | Delaware | Leadership | Current state dental director | | yes/no | Yes | 10001 | | | | 39.00883067 | -75.57774117 | LEAD | LEAD1_1 | 10 | | | Yes | CAT10001 |
| 2015 | FL | Florida | Leadership | Current state dental director | | yes/no | Yes | 10001 | | | | 28.93204038 | -81.92896054 | LEAD | LEAD1_1 | 12 | | | Yes | CAT10001 |