Others titles
Top Conflicts in 2023
Financial Issues in Countries
Keywords
Countries Conflicts
Economic Crisis
War in Countries
Russia and Ukrain Wars
Living Crisis
Nuclear Crisis
Conflict Between Countries
Ten Conflicts to Watch in 2023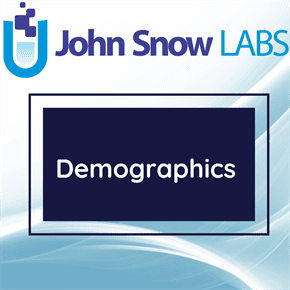 This dataset shows the Ten Conflicts to Watch in 2023.
Log in to download
Complexity
Get The Data
For getting access to data download links please read and accept the end-user license agreement.
Your Data License
Research

Non-Commercial, Share-Alike, Attribution

Free Forever

Commercial

Commercial Use, Remix & Adapt, White Label Log in to download
Description
This dataset shows the following 10 conflicts in worldwide:-
1. Ukraine
2. Armenia and Azerbaijan
3. Iran
4. Yemen
5. Ethiopia
6. The Democratic Republic of the Congo and the Great Lakes
7. The Sahel
8. Haiti
9. Pakistan
10. Taiwan
Russia had attacked Ukraine in 2014, and in the spring of 2021 had staged a dress rehearsal for an invasion, building up forces on the frontier before sending them home. Putin seemed ever angrier at Kyiv's refusal to bow to his will. He openly derided Ukrainian national identity and sovereignty. Still, it was shocking, when Russian forces did roll in, that a nuclear-armed power in 2022 would seek to conquer a neighbour in an act of unprovoked aggression.
Beyond the devastation in Ukraine, the war has cast a long shadow over global affairs.
For Russia, so far it has been disastrous. An offensive that was supposed to subjugate Ukraine, weaken the West, and strengthen the Kremlin has, up to now, done the opposite. It has turbo-charged Ukrainian nationalism and pushed Kyiv closer to Europe. It has breathed new purpose into a previously adrift NATO. Finland and Sweden joining the alliance, which seems on track, will dramatically shift the balance of force in Northern Europe, more than doubling the length of Russia's borders with NATO states. The war has laid bare weaknesses in Russia's military that operations in Syria (2015) and Ukraine (2014 and 2015) had disguised. It has revealed resolve and competence in the West that fiascoes in Afghanistan, Iraq, and Libya had obscured (though admittedly things might have been different had the U.S. been under other leadership).
Still, the war is far from over. Russia's economy has adapted to massive Western sanctions. The Kremlin appears convinced that Russia has staying power. Moscow might yet force an ugly settlement and set a troubling precedent for aggression elsewhere. If, on the other hand, Putin feels truly in peril, due to Ukrainian advances or other reasons, it is not impossible – unlikely, but hard to completely rule out – that he will use a nuclear weapon as a last roll of the dice. Whatever happens in Ukraine, the West and Russia will likely remain a miscalculation away from confrontation.
For China, the war has been mostly a headache. Despite Chinese President Xi Jinping's public embrace of Putin and continued trade between the two countries that has helped Russia weather sanctions, Beijing's material support has been lacklustre. Xi has not sent weapons. He appears disturbed by Putin's travails and nuclear bluster. Beijing does not want to undercut Moscow and is unlikely to compel Putin to reach a settlement. But neither does it wish to provoke Western capitals by abetting the invasion. It watches warily as U.S. allies in Asia bolster defences and seem even keener to keep Washington around, even as they still want access to Chinese markets. The war has heightened fears of a Chinese assault on Taiwan. But an invasion that seemed too risky for Beijing in the near term even before the war seems – at least for now – even less likely. The massive sanctions imposed on Russia are not lost on China. Nor are Moscow's battlefield failures.
As for the relationship – between the U.S. and China – that will dominate the coming decades, the Russia-Ukraine war has not changed the fundamentals. U.S. House Speaker Nancy Pelosi's August visit to Taiwan riled Beijing, but the meeting three months later between U.S. President Joe Biden and Xi promised a resumption of dialogue. Competition is still baked into the two countries' foreign policies, however. Chinese designs upon Taiwan are not going anywhere. Though the world's two biggest economies remain entwined, technological decoupling is under way.
The war has shone light on non-Western middle powers' influence and autonomy. Turkey, long walking a tightrope between NATO membership and ties to Moscow, has brokered, with the United Nations, a deal to get Ukrainian grain onto global markets via the Black Sea. The initiative follows years of Turkish assertiveness abroad, including tipping the battlefield balance in Libya and the South Caucasus and expanding drone sales. For Saudi Arabia, the abrupt removal of Russian oil from the market was a boon. It forced a visit from Biden, who had entered office promising to shun Saudi Crown Prince Mohammed bin Salman. Riyadh decided, with other oil producers, to keep prices high, much to Washington's fury. India, at once a U.S. security partner and major purchaser of Russian arms, has both bought knock-off Russian oil and chided Putin for his nuclear sabre-rattling. This is no coordinated non-aligned movement. But activist middle powers feel space to chart their own course and, while few welcome big-power rivalry, will seize the opportunities that multipolarity brings.
Elsewhere in the Global South, the war exposed raw nerves. Most non-Western capitals joined in UN General Assembly votes against Russia's aggression. But few have condemned Putin publicly or imposed sanctions. Many have reason – trade, mostly, but also historical ties or reliance on Kremlin-linked Wagner Group mercenaries – not to break with Moscow. They see picking a side or incurring costs for a war many believe is Europe's problem as against their interests. Frustration with the West plays a role too, whether over COVID-19 vaccine hoarding, migration policy or climate injustice. Many see a double standard in outrage over Ukraine given the West's interventions elsewhere and colonial record. Many Global South leaders also believe, particularly when it comes to sanctions, that Western governments have put fighting Russia over the global economy.
Indeed, outside Europe, the war's biggest ramifications are economic. Financial jitters triggered by the invasion and announcement of sanctions roiled markets that COVID-19 had already shaken. Food and fuel commodity prices shot up, sparking a cost of living crisis. Though prices have since come down, inflation remains rampant, magnifying debt problems. The pandemic and economic crisis are two among several mutually reinforcing threats, notably also including climate change and food insecurity, that can beset vulnerable countries and fuel unrest. On this year's list, Pakistan is a prime example. Many countries are in similar boats.
About this Dataset
Data Info
| | |
| --- | --- |
| Date Created | 2023 |
| Last Modified | 2023-01-01 |
| Version | 2023-01-01 |
| Update Frequency | Irregular |
| Temporal Coverage | N/A |
| Spatial Coverage | World |
| Source | John Snow Labs; International Crisis Group; |
| Source License URL | |
| Source License Requirements | N/A |
| Source Citation | N/A |
| Keywords | Countries Conflicts, Economic Crisis, War in Countries, Russia and Ukrain Wars, Living Crisis, Nuclear Crisis, Conflict Between Countries |
| Other Titles | Top Conflicts in 2023, Financial Issues in Countries |
Data Fields
| Name | Description | Type | Constraints |
| --- | --- | --- | --- |
| Country | Name of the Country | string | - |
| Conflict | Detail of the conflict | string | - |
Data Preview
| | |
| --- | --- |
| Country | Conflict |
| Ukraine | Ukraine has resisted Russia's assault but after nearly a year of fighting there's no end in sight to the war. Neither Kyiv nor the Kremlin show an appetite for peace talks each believing it can prevail. Western capitals should continue backing Ukraine while avoiding a direct clash with Russia and keeping the door open to negotiations. |
| Armenia and Azerbaijan | The Ukraine war has reverberated in the South Caucasus where Armenia and Azerbaijan might be headed for another confrontation. The balance of force increasingly favours Azerbaijan which is better equipped while Armenia's traditional supplier Russia is short on arms. Neither Russian- nor Western-sponsored talks have brought the sides closer to a sustainable agreement and clashes have continued. The failure of talks could well result in renewed war. |
| Iran | Protests have rocked Iran for months. The regime has killed hundreds with its brutal response. Meanwhile crisis over Iran's nuclear program is brewing with talks to revive the 2015 nuclear deal in a deep freeze. |
| Yemen | The war in Yemen is in uncomfortable limbo after a truce between the Huthi rebels and the internationally recognized government lapsed in October. Fighting is still mostly on hold but with UN-brokered negotiations sputtering and both sides preparing for renewed war the lull could end at any time. |
| Ethiopia | Two recent agreements have brought an end for now to a war in Ethiopia's northern Tigray region that has taken hundreds of thousands of lives. But with key questions unresolved plenty could go wrong. Much will depend on whether Tigray's forces disarm and Eritrean troops withdraw – and in what sequence. |
| Democratic Republic of the Congo and the Great Lakes | The M23 rebels have re-emerged to wreak havoc in the eastern DRC. Kinshasa blames neighbouring Rwanda adding a dangerous dimension. An East African mission led by Kenya is trying to restore calm but if it fails the eastern DRC could again become the centre of a regional proxy war. |
| The Sahel | Governments in Burkina Faso Mali and Niger are struggling to contain Islamist insurgencies. Discontent in the army has fuelled coups in Burkina and Mali. Outside interventions led by France are winding down amid widespread anti-Western sentiment. Russia's increasing involvement is sowing further tension between Western and Sahelian governments. |
| Haiti | Since President Jovenel Moïse was murdered in July 2021 Haiti has been paralysed by political gridlock and rampant gang violence. Services have collapsed. Cholera is spreading. Despite the dismal legacy of previous interventions foreign troops may be the best hope for Haiti. |
| Pakistan | Pakistan enters an election year with a deeply divided body politic with former premier Imran Khan whipping up opposition to the government and the powerful military. In addition Pakistan is facing the aftermath of devastating floods a struggling economy and resurgent Islamist militancy. The generals vow to stay out of politics but may feel compelled to get involved if conditions worsen. |
| Taiwan | The biggest flashpoint between the U.S. and China – Taiwan – looks increasingly unstable as Washington seeks to maintain primacy in the Asia Pacific and Beijing mounts a growing challenge. War is unlikely any time soon. But the global effects of a Taiwan conflict would dwarf the Ukraine war's fallout so any change in risk however slight is worth watching. |