Others titles
UK Public Spending Breakdown By Country
UK Public Spending Breakdown By English Region
Keywords
UK Public Expenditures By Country
UK Public Expenditures By Region
UK Government Spending Breakdown
UK Government Spending By Year
UK Public Spending By Region Or Country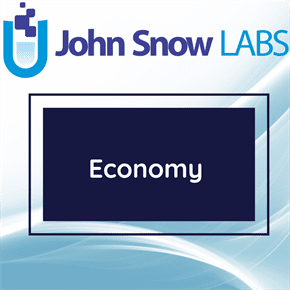 This dataset contains UK key series data about the public expenditures by country and English region, starting with the financial year 2004-2005 and until 2016-2021. These key series data are presented by financial years, by functions (including Health spending) and by sub-functions, in billion pounds.
Log in to download
Complexity
Get The Data
For getting access to data download links please read and accept the end-user license agreement.
Your Data License
Research

Non-Commercial, Share-Alike, Attribution

Free Forever

Commercial

Commercial Use, Remix & Adapt, White Label Log in to download
Description
The source of data is Her Majesty's Treasury (HM Treasury), sometimes referred to as the Exchequer; where the latest update of the UK public spending analysis at country and English region, for the financial year 2015-2016 is found in this dataset. The financial year in UK ends on 31st of March. In April, the first version of the previous financial year statistical report was released.
The data is broken down by identifiable, non-identifiable public expenditures and outside UK (payments to the EU) by the nine England regions (North East, North West, Yorkshire and the Humber, East Midlands, West Midlands, East, London, South East, South West) and by countries, England, Scotland, Wales and Northern Ireland.
According to statistical analysis around 89% of total expenditure on services is identifiable expenditure, which has been incurred for the benefit of individuals, enterprises or communities within particular regions. Examples are health, education, and social protection spending. The remaining 11% of total expenditure on services, is deemed to be incurred on behalf of the United Kingdom as a whole. Examples include the majority of expenditure on defense, overseas representation, and tax collection. Where precise accounting data on the recipients' locations are not available, allocation is based on other available information. For example, administration costs incurred centrally in support of regional spending are attributed to regions in the same proportions as the spending that they support. In other cases, departments approximate regional benefits where the immediate beneficiaries' locations mask the final recipients' location. Expenditure financed by EU receipts can be classified as identifiable or non-identifiable depending upon the characteristics of the expenditure itself.
About this Dataset
Data Info
| | |
| --- | --- |
| Date Created | 2017-07-19 |
| Last Modified | 2022-07-20 |
| Version | 2022-07-20 |
| Update Frequency | Annual |
| Temporal Coverage | 2004-2021 |
| Spatial Coverage | United Kingdom |
| Source | John Snow Labs; HM Treasury, UK; |
| Source License URL | |
| Source License Requirements | N/A |
| Source Citation | N/A |
| Keywords | UK Public Expenditures By Country, UK Public Expenditures By Region, UK Government Spending Breakdown, UK Government Spending By Year |
| Other Titles | UK Public Spending Breakdown By Country, UK Public Spending Breakdown By English Region |
Data Fields
| Name | Description | Type | Constraints |
| --- | --- | --- | --- |
| Country_Or_English_Region | The UK country or English region for which is attributed the expenditure an identifiable expenditure by one of functions or sub-functions and the financial year (FY), when the expenditures took place | string | required : 1 |
| UK_Financial_Year | The UK financial year starting on 1st of April and ending on 31st of March, next year | string | required : 1 |
| General_Public_Services_Expenditure | Expenditures of UK Government for General Public Services function in billions of pounds by country and English region outside the UK for identifiable expenditure and financial year | number | level : Ratio |
| UK_Public_And_Common_Services_Expenditure | Expenditures of UK Government for Public and Common Services (a sub-function of General Public Services)in billions of pounds by country and English region outside the UK for identifiable expenditure and financial year | number | level : Ratio |
| International_Services_Expenditure | Expenditures of UK Government for International Services (a sub-function of General Public Services) in billions of pounds by country and English region outside the UK for identifiable expenditure and financial year | number | level : Ratio |
| Public_Sector_Debt_Interest_Expenditure | Expenditures of UK Government for Public Sector Debt Interest (a sub-function of General Public Services) in billions of pounds by country and English region outside the UK for identifiable expenditure and financial year | number | level : Ratio |
| Defence_Function_Expenditure | Expenditures of UK Government for Defense function in billions of pounds by country and English region outside the UK for identifiable expenditure and financial year | number | level : Ratio |
| Public_Order_And_Safety_Services_Expenditure | Expenditures of UK Government for Public Order and Safety function in billions of pounds by country and English region outside the UK for identifiable expenditure and financial year | number | level : Ratio |
| Economic_Affairs_Functions_Expenditure | Expenditures of UK Government for Economic Affairs function in billions of pounds by country and English region outside the UK for identifiable expenditure and financial year | number | level : Ratio |
| Enterprise_And_Economic_Development_Expenditure | Expenditures of UK Government for Enterprise and Economic Development (a sub-function of Economic Affairs) in billions of pounds by country and English region outside the UK for identifiable expenditure and financial year | number | level : Ratio |
| Science_And_Technology_Expenditure | Expenditures of UK Government for Science and Technology (a sub-function of Economic Affairs) in billions of pounds by country and English region outside the UK for identifiable expenditure and financial year | number | level : Ratio |
| Employment_Policies_Expenditure | Expenditures of UK Government for Employment Policies (a sub-function of Economic Affairs) in billions of pounds by country and English region outside the UK for identifiable expenditure and financial year | number | level : Ratio |
| Agriculture_Fisheries_And_Forestry_Expenditure | Expenditures of UK Government for Agriculture, Fisheries and Forestry (a sub-function of Economic Affairs) in billions of pounds by country and English region outside the UK for identifiable expenditure and financial year | number | level : Ratio |
| Transport_Functions_Expenditure | Expenditures of UK Government for Transport (a sub-function of Economic Affairs) in billions of pounds by country and English region outside the UK for identifiable expenditure and financial year | number | level : Ratio |
| Environment_Protection_Functions_Expenditure | Expenditures of UK Government for Environment Protection function in billions of pounds by country and English region outside the UK for identifiable expenditure and financial year | number | level : Ratio |
| Housing_And_Community_Amenities_Expenditure | Expenditures of UK Government for Housing and Community Amenities function in billions of pounds by country and English region outside the UK for identifiable expenditure and financial year | number | level : Ratio |
| Health_Expenditure | Expenditures of UK Government for Health function in billions of pounds by country and English region outside the UK for identifiable expenditure and financial year | number | level : Ratio |
| Recreation_Culture_And_Religion_Expenditure | Expenditures of UK Government for Recreation, Culture and Religion function in billions of pounds by country and English region outside the UK for identifiable expenditure and financial year | number | level : Ratio |
| Education_Expenditure | Expenditures of UK Government for Education function in billions of pounds by country and English region outside the UK for identifiable expenditure and financial year | number | level : Ratio |
| Social_Protection_Expenditure | Expenditures of UK Government for Social Protection function in billions of pounds by country and English region outside the UK for identifiable expenditure and financial year | number | level : Ratio |
Data Preview
| | | | | | | | | | | | | | | | | | | | |
| --- | --- | --- | --- | --- | --- | --- | --- | --- | --- | --- | --- | --- | --- | --- | --- | --- | --- | --- | --- |
| Country Or English Region | UK Financial Year | General Public Services Expenditure | UK Public And Common Services Expenditure | International Services Expenditure | Public Sector Debt Interest Expenditure | Defence Function Expenditure | Public Order And Safety Services Expenditure | Economic Affairs Functions Expenditure | Enterprise And Economic Development Expenditure | Science And Technology Expenditure | Employment Policies Expenditure | Agriculture Fisheries And Forestry Expenditure | Transport Functions Expenditure | Environment Protection Functions Expenditure | Housing And Community Amenities Expenditure | Health Expenditure | Recreation Culture And Religion Expenditure | Education Expenditure | Social Protection Expenditure |
| North East | 2004-2005 | 297 | 286 | 11 | | 5 | 1148 | 1457 | 566 | 63 | 174 | 198 | 456 | 261 | 325 | 3719 | 340 | 2963 | 8024 |
| North East | 2005-2006 | 310 | 298 | 11 | | 3 | 1182 | 1544 | 564 | 87 | 181 | 216 | 496 | 277 | 471 | 4059 | 371 | 3184 | 8159 |
| North East | 2006-2007 | 259 | 252 | 7 | | 5 | 1241 | 1577 | 523 | 82 | 186 | 202 | 584 | 304 | 508 | 4295 | 355 | 3235 | 8217 |
| North East | 2007-2008 | 260 | 251 | 9 | | 3 | 1325 | 1579 | 564 | 101 | 179 | 153 | 583 | 314 | 546 | 4606 | 368 | 3449 | 8633 |
| North East | 2008-2009 | 362 | 353 | 9 | | 3 | 1410 | 1587 | 492 | 92 | 172 | 196 | 635 | 322 | 665 | 5025 | 369 | 3811 | 9298 |
| North East | 2009-2010 | 313 | 305 | 7 | | 3 | 1360 | 1636 | 445 | 119 | 181 | 207 | 684 | 342 | 818 | 5310 | 425 | 3935 | 10302 |
| North East | 2010-2011 | 320 | 311 | 10 | | 3 | 1354 | 1529 | 349 | 103 | 205 | 208 | 664 | 348 | 681 | 5451 | 422 | 3968 | 10689 |
| North East | 2011-2012 | 232 | 224 | 8 | | 2 | 1296 | 1399 | 293 | 121 | 178 | 227 | 580 | 338 | 519 | 5396 | 297 | 3558 | 10812 |
| North East | 2012-2013 | 285 | 279 | 7 | | 3 | 1260 | 1197 | 194 | 118 | 167 | 192 | 526 | 293 | 445 | 5545 | 312 | 3527 | 11256 |
| North East | 2013-2014 | 237 | 231 | 6 | | 2 | 1222 | 1369 | 280 | 155 | 216 | 200 | 518 | 319 | 423 | 5619 | 304 | 3578 | 11247 |