Others titles
United States Presidential Election
Presidential Election 2024
Keywords
US Presidential Election
Presidential Election
Presidential Election Nominees
General Election
US Election Offices
America Top Candidates for Election
US Presidential Election 2024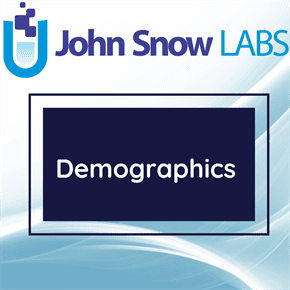 This dataset shows the race for the 2024 Republican White House nomination which is about to heat up as two long-tipped contenders enter the fray.
Log in to download
Complexity
Get The Data
For getting access to data download links please read and accept the end-user license agreement.
Your Data License
Research

Non-Commercial, Share-Alike, Attribution

Free Forever

Commercial

Commercial Use, Remix & Adapt, White Label Log in to download
Description
The 2024 United States presidential election will be the 60th quadrennial presidential election, scheduled for Tuesday, November 5, 2024. Voters will elect a president and vice president for a term of four years. Incumbent President Joe Biden, a member of the Democratic Party, is running for re-election. His predecessor Donald Trump, a member of the Republican Party, is running for re-election to a second, nonconsecutive term. The victor of this election is scheduled to be inaugurated on January 20, 2025.
Prior to the general election, political parties will choose their nominees at nominating conventions. Delegates to the nominating conventions will be chosen by voters in state-level caucuses and primary elections.
The presidential election will occur at the same time as elections to the U.S. Senate and the U.S. House. Several states will also hold gubernatorial and state legislative elections. Crime, immigration, gun control, healthcare, abortion access, LGBT rights (especially transgender rights), the state of the economy, and democratic backsliding are expected to be leading campaign issues.
Former US Vice-President Mike Pence and ex-New Jersey Governor Chris Christie are poised next week to join the increasingly crowded field. It places a big political target on the back of the current front-runner, former President Donald Trump, setting the stage for what promises to be an acrimonious contest.
The eventual winner looks likely to challenge President Joe Biden, a Democrat, in the election of November next year.
Following candidates are not running for the presdential campaign:-
– Larry Hogan: The moderate former governor of Democrat-friendly Maryland said he did not want to be part of a crowded field that helps elect Mr Trump again.
– Ted Cruz: The Texas senator placed second in the Republican primary for the 2016 presidential election behind Mr Trump but has said he will run for re-election to the Senate in 2024.
– Rick Scott: The Florida senator has frequently exchanged vitriol with President Biden but says he too will run for re-election to the Senate.
About this Dataset
Data Info
| | |
| --- | --- |
| Date Created | 2023 |
| Last Modified | 2023-01-01 |
| Version | 2023-01-01 |
| Update Frequency | Irregular |
| Temporal Coverage | N/A |
| Spatial Coverage | United States |
| Source | John Snow Labs; BBC News Services; |
| Source License URL | |
| Source License Requirements | N/A |
| Source Citation | N/A |
| Keywords | US Presidential Election, Presidential Election, Presidential Election Nominees, General Election, US Election Offices, America Top Candidates for Election |
| Other Titles | United States Presidential Election, Presidential Election 2024 |
Data Fields
| Name | Description | Type | Constraints |
| --- | --- | --- | --- |
| Nominee | Name of the nominee for predential election | string | - |
| Campaign_Date | Date when nominee will start their campaign | date | - |
| State | State where nominee will start their campaign | string | - |
| Detail | Detail description and brief history of the candidate | string | - |
Data Preview
| | | | |
| --- | --- | --- | --- |
| Nominee | Campaign Date | State | Detail |
| Mike Pence | 2023-06-07 | Iowa | Mr Pence will launch his campaign on 7 June in Iowa, according to sources close to his campaign, putting him on a collision course with his former boss. For four years, he was a loyal deputy to Mr Trump as his vice-president - until 2021's Capitol riot splintered their relationship. The son of a Korean War veteran, Mr Pence began his career in conservative politics as a talk radio host. He was elected to the House in 2000 and served until 2013, describing himself as a "principled conservative" and aligning with the Tea Party movement. He also served as governor of Indiana from 2013-17. In that role, he passed the largest tax cut in state history, and signed bills to restrict abortion and protect religious freedom. Mr Pence, 63, is a born-again evangelical Christian and his addition to the 2016 presidential ticket is credited with helping mobilise the crucial voting bloc on behalf of Mr Trump. Calm and soft-spoken, he was seen as an effective surrogate to the bombastic president. But Mr Trump turned on him for lacking "courage" after he refused to help overturn the 2020 election results. Pro-Trump rioters stormed the US Capitol in January 2021 and were heard chanting "Hang Mike Pence!" At one point, they were reportedly within 40ft (12m) of the vice-president. The two have largely kept their distance since, but Mr Pence has been in a delicate dance to avoid alienating Trump-friendly voters. |
| Chris Christie | 2023-06-06 | New Hampshire | According to multiple sources, the former New Jersey governor plans to announce his candidacy on 6 June at a town hall event in New Hampshire, where the first Republican primary election will be held. After his own 2016 presidential bid failed, Mr Christie allied himself with Mr Trump, leading the incoming president's transition team and preparing him for debates against Mr Biden in 2020. But he has become a vociferous critic of Mr Trump since the US Capitol riots. The sharp-tongued Mr Christie previewed an attack line on Mr Trump at a New Hampshire town hall in April, saying: "Donald Trump is a TV star, nothing more, nothing less. Let me suggest to you that in putting him back in the White House, the re-runs will be worse than the original show." Mr Christie served two terms as New Jersey governor from 2010-18. His time in office was overshadowed by a political scandal involving bridge lane closures - part of an alleged political vendetta against a Democratic mayor. Before being elected as governor, Mr Christie served as New Jersey's top prosecutor under President George W Bush from 2002-08. |
| Ron DeSantis | | | Florida Governor Ron DeSantis has worked hard to emulate Mr Trump, and is viewed as the candidate most capable of defeating him in a head-to-head race. Boosted to the governorship by Mr Trump's endorsement, he romped to re-election in last year's midterms by more than 1.5 million votes, the largest margin in the state in more than four decades. Under his tenure, Republican voters outnumber Democrats in the state for the first time. At 44 years old, the Harvard and Yale-educated lawyer is still a relative newcomer in US politics. He once served in the US Navy, including a tour in Iraq. He was also a little-known member of the House of Representatives from 2013 to 2018. But Mr DeSantis has seen his star rise considerably since he became governor in 2019, a role in which he has positioned himself as an enthusiastic culture warrior. |
| Tim Scott | | | Senator Tim Scott has a decades-long career in South Carolina politics and entered the race in May with nearly $22m (£18m) - more than his rivals - in cash on hand. The only black man to ever serve in both chambers of Congress, the 57-year-old has represented South Carolina in the Senate since 2013. Mr Scott is the grandson of a cotton field worker and the son of a single mother, and he has often spoken of how his family rose "from cotton to Congress" in a lifetime. He launched his 2024 bid vowing to turn around "a nation in retreat" and revive America's "culture of greatness". Well-liked among his colleagues, he quickly earned endorsements from two fellow senators, including John Thune, the chamber's second highest-ranking Republican. But he's not the only top South Carolina Republican with a hat in the ring. |
| Nikki Haley | 2023-02-01 | | Nikki Haley announced her bid for the presidency in mid-February, becoming the first major Republican candidate to commit to taking on Mr Trump. Once considered one of the Republican Party's brightest young prospects, Ms Haley, 51, has kept a lower profile in recent years. Born in South Carolina to Punjabi Sikh immigrants, Ms Haley became the youngest governor in the country in 2009. She earned national attention in 2015 after calling for the removal of the Confederate flag from the South Carolina Capitol. Despite saying she was "not a fan" of Mr Trump in 2016, she later accepted his nomination to be the US ambassador to the United Nations, a tenure marked by her dramatic exit from a UN Security Council meeting as a Palestinian envoy was speaking. Her campaign, which includes a call for mandatory mental competency tests for politicians over 75 years old, stresses the need for "a new generation" of US leaders. |
| Vivek Ramaswamy | 2023-02-01 | | Vivek Ramaswamy, 37, launched his dark-horse White House bid during a late February appearance on the Fox News channel. An Indian-American biotech entrepreneur with no previous political experience, he was a regular fixture on Fox host Tucker Carlson's daily programme, formerly the most-watched cable news show in the US. The Harvard and Yale graduate argues the country is in the midst of a national identity crisis driven by a decline in faith, patriotism and meritocracy. He ran a pharmaceutical company from 2014 to 2021, then co-founded Strive Asset Management, which shirks the "divisive" environmental, social and corporate governance (ESG) framework and offers itself as an alternative to large firms like Blackrock. Mr Ramaswamy is also the author of Woke, Inc.: Inside Corporate America's Social Justice Scam. |
| Asa Hutchinson | 2023-04-01 | | Former two-term Arkansas Governor Asa Hutchinson announced his run for president during an April interview with ABC News just days after Mr Trump was indicted on criminal charges in New York. Mr Hutchinson, 72, called the case "a sideshow and distraction" that should prompt Mr Trump to withdraw from the race. The former attorney and businessman was the youngest federal prosecutor in the nation under the Ronald Reagan administration. He also served two terms in the US House of Representatives, including as a prosecutor in Bill Clinton's impeachment trial, and was George W Bush's Drug Enforcement Administration (DEA) chief. Presenting himself as a "non-Trump" candidate with experience and a record of leadership across multiple roles, he has vowed to lean into "common sense, consistent conservatism". |
| Larry Elder | | | The conservative talk radio host launched an unsuccessful campaign for California governor in 2021, pledging to repeal mask and vaccine mandates. A lawyer who grew up in Los Angeles' South Central neighbourhood, Mr Elder, 71, has slammed Democrats' "woke" agenda and the idea of systemic racism. He announced his long-shot bid by tweeting: "America is in decline, but this decline is not inevitable." |
| Glenn Youngkin | | | Glenn Youngkin thrilled the Republican Party when he won the governor's race in Virginia in 2021. A political novice who spent 25 years at the Carlyle Group private equity firm, he beat a man who had been in Democratic politics since the 1980s. In a state that has trended toward Democrats in recent years, Mr Youngkin criticised partisan politics as "too toxic" and campaigned on a tone of bipartisanship. But the 55-year-old has waded into hot-button topics since his first day in charge, from revoking the state's Covid-19 restrictions to banning the teaching of critical race theory in schools. After saying he would not join the 2024 presidential race, Mr Youngkin is reportedly reconsidering a run amid donor interest in a non-Trump candidate. |
| Perry Johnson | | | Perry Johnson, a 75-year-old businessman who tried to run for Michigan governor last year but was disqualified, joined the race in March. He is touting a plan to reignite the economy by shaving 2% in federal spending every year. |