Others titles
Dental Plans in Washington Market
Dental Plans in Market
Keywords
Dental Loss Ratios
Dental Expenditures
Dental Premiums
Dental Insurance Plans
Dental Coverage
Insurance Plans
Dental Association
Health Premiums
Preventive
Dental Insurance Database
Washington Dental Loss Ratios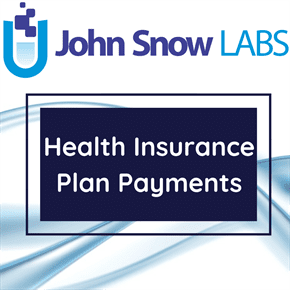 This dataset serves as a dental insurance summary database for Performance Year (PY) 2015-2016. This dataset is cumulative at the company level as reported to the National Association of Insurance Commissioners (NAIC).
Log in to download
Complexity
Get The Data
For getting access to data download links please read and accept the end-user license agreement.
Your Data License
Research

Non-Commercial, Share-Alike, Attribution

Free Forever

Commercial

Commercial Use, Remix & Adapt, White Label Log in to download
Description
Insurance industry dental loss ratios (DLRs) represent expenditures for patient services as a percentage of total premium dollars. A well-managed dental insurance plan allows maximal dollars toward patient care and the least amount toward administrative overhead.
Under the Affordable Care Act (ACA), medical insurance plans are required to minimally operate at an 85% medical loss ratio (MLR) for larger carriers and 80% MLR for smaller health insurance companies. Dental insurance is quite different than medical insurance in fundamental ways. Potential dental insurance company losses for payout of patient benefits are far more actuarially predictable. Most dental insurance companies impose yearly maximal payouts limited to only $1,000 to $1,500. Medical insurance may be on the hook for unlimited sums, in the event of catastrophic illness. In fact, few if any dental plans cover catastrophic events or major oral rehabilitation.
Dental insurance plans focus coverage on low-cost preventive care. The least percentage coverage is for more involved restorative treatments, like crowns and fixed bridge work. Further, many dental plans disallow payments for implant services altogether.
Note: While the data is for a company's total (national) business, only those companies that report having health premiums in the state of Washington are included in this listing.
About this Dataset
Data Info
| | |
| --- | --- |
| Date Created | 2017-07-17 |
| Last Modified | 2022-11-25 |
| Version | 2022-11-25 |
| Update Frequency | Annual |
| Temporal Coverage | 2016-2021 |
| Spatial Coverage | Washington |
| Source | John Snow Labs; National Association of Insurance Commissioners; |
| Source License URL | |
| Source License Requirements | N/A |
| Source Citation | N/A |
| Keywords | Dental Loss Ratios, Dental Expenditures, Dental Premiums, Dental Insurance Plans, Dental Coverage, Insurance Plans, Dental Association, Health Premiums, Preventive, Dental Insurance Database |
| Other Titles | Dental Plans in Washington Market, Dental Plans in Market |
Data Fields
| Name | Description | Type | Constraints |
| --- | --- | --- | --- |
| Company_Name | Name of enrolled company | string | - |
| Cocode | Five-digit number that uniquely identifies an insurance company | integer | level : Nominal |
| State_Abbreviation | State abbreviation of the company's legal residence | string | - |
| Business_Type | Line of business under which an insurance company is licensed by its State of Domicile. L=Life P=Property/Casualty X=Health | string | - |
| Year | Plan Year represented by the row | date | - |
| Dental_Premiums | Premiums earned for the year from Dental policies that provide only dental treatment benefits. | number | - |
| Dental_Payments | Direct costs incurred providing dental treatment benefits excluding administrative costs. | number | - |
| Dental_Members | The total number of lives insured, including dependents, under individual policies and group certificates as of December 31 of the reporting year. | integer | level : Ratio |
| Dental_Member_Months | The sum of total number of lives insured on a pre-specified day of each month of the reported year. | integer | level : Ratio |
| Dental_Loss_Ratio | Ratio of dental loss per year | number | level : Ratio |
| Average_Amount_of_Premiums | Average Amount of Premiums per Member per Month | number | - |
| Previous_Year_Average_Amount_of_Premiums | Previous Year Average Amount of Premiums per Member per Month | number | - |
| Percentage_Change_in_Average_Premiums | Percentage Change in Average Premiums per Member per Month from Previous Year | number | level : Ratio |
Data Preview
| | | | | | | | | | | | | |
| --- | --- | --- | --- | --- | --- | --- | --- | --- | --- | --- | --- | --- |
| Company Name | Cocode | State Abbreviation | Business Type | Year | Dental Premiums | Dental Payments | Dental Members | Dental Member Months | Dental Loss Ratio | Average Amount of Premiums | Previous Year Average Amount of Premiums | Percentage Change in Average Premiums |
| 4 Ever Life Insurance Company | 80985 | IL | L | 2015 | 1240092 | 1240092 | 556973 | 6755924 | 100 | 0.18 | | |
| ACE AMERICAN INSURANCE COMPANY | 22667 | PA | P | 2015 | 66868778 | 30410116 | 407257 | 3866500 | 45 | 17.29 | | |
| AETNA LIFE INSURANCE COMPANY | 60054 | CT | L | 2015 | 1621956792 | 1243379723 | 3675656 | 44447752 | 77 | 36.49 | | |
| American Family Life Assurance Company of Columbus (AFLAC) | 60380 | NE | L | 2015 | 170063010 | 70892379 | 536658 | 6060104 | 42 | 28.06 | | |
| American Fidelity Assurance Company | 60410 | OK | L | 2015 | 131259 | 32489 | 399 | 6097 | 25 | 21.53 | | |
| American General Life Insurance Company | 60488 | TX | L | 2015 | 10618285 | 5338377 | 28124 | 337488 | 50 | 31.46 | | |
| American Heritage Life Insurance Company | 60534 | FL | L | 2015 | 1243838 | 485505 | 18670 | 288258 | 39 | 4.32 | | |
| American National Life Insurance Company of Texas | 71773 | TX | L | 2015 | 12225412 | 7064993 | 44056 | 508788 | 58 | 24.03 | | |
| AMERICAN PUBLIC LIFE INS CO | 60801 | OK | L | 2015 | 2705445 | 1479865 | 10978 | 39627 | 55 | 68.27 | | |
| AMERICAN REPUBLIC INSURANCE COMPANY | 60836 | IA | L | 2015 | 4478874 | 3122295 | 6785 | 79681 | 70 | 56.21 | | |