Others titles
Wayne County Treasurer
Tax Auction Results in 2017
Keywords
Payments Data
Wayne Tax Auction
County Auction
Wayne Auction Results
Tax Auction Results
Wayne Foreclosure Auctions
Wayne County Tax Auction
Wayne County Tax Auction Results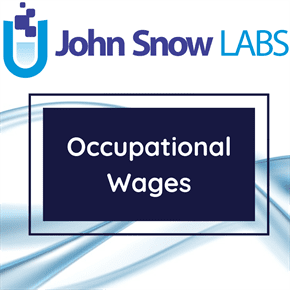 This dataset shows the list of winning bids on Detroit parcels in the 2017 Wayne County Tax Foreclosure Auction.
Log in to download
Complexity
Get The Data
For getting access to data download links please read and accept the end-user license agreement.
Your Data License
Research

Non-Commercial, Share-Alike, Attribution

Free Forever

Commercial

Commercial Use, Remix & Adapt, White Label Log in to download
Description
The primary reason Wayne County sells tax-defaulted property is to collect delinquent taxes. The back taxes, penalties and interest due are recovered by either:
(1) requiring immediate payment of property taxes by a current property owner via threat of sale or
(2) via a public auction of delinquent property
Anyone that is in good standing with Bid4Assets can participate in a county tax if they register/Sign Up with Bid4Assets and place a deposit by the Bid Deposit date. Interested parties may refer to the Wayne County store front for more details on the types of deposit and the acceptable forms of payment. Properties in the Wayne County tax sale may have other non-county liens against. It is the responsibility of the bidder to perform due diligence on the property and to determine the liabilities that may exist on a property before bidding. If anyone bids and wins a property, they are legally responsible to purchase the property.
About this Dataset
Data Info
| | |
| --- | --- |
| Date Created | 2018-01-08 |
| Last Modified | 2019-07-23 |
| Version | 2019-07-23 |
| Update Frequency | Annual |
| Temporal Coverage | 2017 |
| Spatial Coverage | City of Detroit |
| Source | John Snow Labs; Wayne County; |
| Source License URL | |
| Source License Requirements | N/A |
| Source Citation | N/A |
| Keywords | Payments Data, Wayne Tax Auction, County Auction, Wayne Auction Results, Tax Auction Results, Wayne Foreclosure Auctions, Wayne County Tax Auction |
| Other Titles | Wayne County Treasurer, Tax Auction Results in 2017 |
Data Fields
| Name | Description | Type | Constraints |
| --- | --- | --- | --- |
| Parcel_ID | The unique identifier assigned for record purpose | string | - |
| Property_Address | Address of the auctioned property | string | - |
| Parcel_Zip_Code | ZIP Code of the property | integer | level : Nominal |
| Starting_Bid | Starting bid amount of property | number | - |
| Winning_Bid | Winning bid amount of property | number | - |
| Deed_Name | Name of the person on the deed | string | - |
| Deed_Address | Address of the person on the deed | string | - |
| Deed_City | City of the person on the deed | string | - |
| Deed_State_Abbreviation | The abbreviated name of state for person on the deed | string | - |
| Deed_State | The full name of state for the person on the deed | string | - |
| Deed_Country | The name of country for the person on the deed | string | - |
| Deed_Zip_Code | ZIP Code for the person on the deed | string | - |
| Deed_Date | Date when deed was made | date | - |
| Bidder_Number | Number assigned to the bidder | integer | level : Nominal |
| Bidder_Name | Name of the bidder | string | - |
| Bidder_Address | Address of the bidder | string | - |
| Bidder_City | Bidder city | string | - |
| Bidder_State_Abbreviation | The abbreviated name of state for the bidder | string | - |
| Bidder_State | The full name of state for the bidder | string | - |
| Bidder_Country | The name of country for the bidder | string | - |
| Bidder_Zip_Code | ZIP Code of the bidder | string | - |
| Parcel_Latitude | Latitude location of the property | number | - |
| Parcel_Longitude | Longitude location of the property | number | - |
Data Preview
| | | | | | | | | | | | | | | | | | | | | | | |
| --- | --- | --- | --- | --- | --- | --- | --- | --- | --- | --- | --- | --- | --- | --- | --- | --- | --- | --- | --- | --- | --- | --- |
| Parcel ID | Property Address | Parcel Zip Code | Starting Bid | Winning Bid | Deed Name | Deed Address | Deed City | Deed State Abbreviation | Deed State | Deed Country | Deed Zip Code | Deed Date | Bidder Number | Bidder Name | Bidder Address | Bidder City | Bidder State Abbreviation | Bidder State | Bidder Country | Bidder Zip Code | Parcel Latitude | Parcel Longitude |
| 21042261 | 5546 Fairview | 48213 | 23300 | 500 | | | | | | | | | 14017954 | Kenneth Williams | 15517 Hartwell | Detroit | MI | Michigan | United States | 48227 | 42.39015434 | -82.98916366 |
| 9020795 | 20158 Russell | 48203 | 9000 | 3200 | Markus Huff | 809 Webb | Detroit | MI | Michigan | United States | 48202.0 | 2017-11-28 | 14015351 | Markus Huff | 809 Webb | Detroit | MI | Michigan | United States | 48202 | 42.44325797 | -83.09084649 |
| 21037805 | 3730 Garland | 48214 | 6600 | 50055 | | | | | | | | | 14018465 | Kj Chambers | 124 Pasadena | Highland Park | MI | Michigan | United States | 48203 | 42.37560189 | -82.98764737 |
| 19004346 | 3082 Hurlbut | 48214 | 4200 | 4400 | | | | | | | | | 14019896 | Joseph Stringer | 14758 Miller | Taylor | MI | Michigan | United States | 48180 | 42.37167539 | -82.98773514 |
| 16019635 | 13657 Stoepel | 48238 | 5400 | 5500 | Shaw A | 19953 Salem | Detroit | MI | Michigan | United States | 48219.0 | 2017-10-19 | 14021959 | Shaw A | 19953 Salem | Detroit | MI | Michigan | United States | 48219 | 42.38874708 | -83.14095439 |
| 22107264 | 8231 Pierson | 48228 | 5700 | 4600 | Dena Escoe | 16730 Shaftsbury | Detroit | MI | Michigan | United States | 48219.0 | 2017-12-12 | 14023504 | Dena Escoe | 16730 Shaftsbury | Detroit | MI | Michigan | United States | 48219 | 42.35246089 | -83.24453918 |
| 14003401 | 4830 Joy Rd | 48204 | 2200 | 2200 | Joseph Bender | 1522 Harmon St | Berkeley | CA | California | United States | 94703.0 | 2017-10-19 | 14020287 | Joseph Bender | | Detroit | MI | Michigan | United States | 48208 | 42.36660774 | -83.12758505 |
| 20011133 | 1675 Bassett | 48217 | 9400 | 10000 | Rick Bochenek | 4751 Chipman | Waterford | MI | Michigan | United States | 48327.0 | 2017-11-16 | 14022220 | S Hagerman | 5660 Putnam Drive | West Bloomfield | MI | Michigan | United States | 48323 | 42.27358861 | -83.14572485 |
| 21029769 | 19227 Schoenherr | 48205 | 8300 | 3400 | Javara Bufkin | 14177 Troester | Detroit | MI | Michigan | United States | 48205.0 | 2017-11-16 | 14022142 | Javara Bufkin | 14177 Troester | Detroit | MI | Michigan | United States | 48205 | 42.43682712 | -82.98557133 |
| 22004518-9 | 15330 Chicago | 48228 | 8000 | 6400 | Jeff Zeng | 3 Downing Ct | Ann Arbor | MI | Michigan | United States | 48108.0 | 2017-11-16 | 14022217 | Jeff Zeng | 3 Downing Ct | Ann Arbor | TX | Texas | United States | 48108 | 42.36563861 | -83.19580034 |