Others titles
Diabetes Annual Statistics For England
NHS Quality and Outcomes Framework Diabetes Data
Diabetes Prevalence In England
Keywords
Public Health England Data
Prevalence Of Diabetes
Percent Of Diabetics
Diabetes Cases Statistics
Diabetes Cases By Financial Year
Diabetes Cases In England
Diabetics In England
Financial Year Data
England Regions
Deprivation Index
Diabetes Cases By Deprivation Level Year And England Area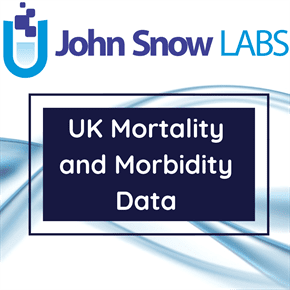 This dataset contains the estimated percentages of patients, 17 years old and over, with diabetes existent in the general practitioners (GP) disease registers by England regions, counties and unitary authorities, and the deprivation level. Comparisons to England and region levels, are also available in the dataset.
Log in to download
Complexity
Get The Data
For getting access to data download links please read and accept the end-user license agreement.
Your Data License
Research

Non-Commercial, Share-Alike, Attribution

Free Forever

Commercial

Commercial Use, Remix & Adapt, White Label Log in to download
Description
The dataset source, Public Health England, is an executive agency of the Department of Health & Social Care, part of England Government. The data have been collected through the Quality and Outcomes Framework (QOF), introduced as part of the General Medical Services (GMS) contract on 1 April 2004. The objective of the QOF is to improve the quality of care patients are given by rewarding practices for the quality of care they provide to their patients.
The numerator data source was the general practitioner's disease registers. The denominator is based on data from Prescription Pricing Division practice populations. Each of the proportions of individuals with diabetes is multiplied by 100.
The confidence intervals are calculated using the Wilson Score method, the preferred method for calculating confidence intervals for proportions and odds, and which can be also used for rates, as long as the event rate is low (relatively rare events within the population) as the Binomial distribution is a very good approximation to the Poisson distribution when the event rate is low.
About this Dataset
Data Info
| | |
| --- | --- |
| Date Created | 2018-03-06 |
| Last Modified | 2018-03-06 |
| Version | 2018-03-06 |
| Update Frequency | Annual |
| Temporal Coverage | 2009-2016 |
| Spatial Coverage | England |
| Source | John Snow Labs; Public Health England; |
| Source License URL | |
| Source License Requirements | N/A |
| Source Citation | N/A |
| Keywords | Public Health England Data, Prevalence Of Diabetes, Percent Of Diabetics, Diabetes Cases Statistics, Diabetes Cases By Financial Year, Diabetes Cases In England, Diabetics In England, Financial Year Data, England Regions, Deprivation Index |
| Other Titles | Diabetes Annual Statistics For England, NHS Quality and Outcomes Framework Diabetes Data, Diabetes Prevalence In England |
Data Fields
| Name | Description | Type | Constraints |
| --- | --- | --- | --- |
| England_Upper_Tier_Area | Includes England and England regions, where the lower tier area is located | string | - |
| Upper_Tier_Area_Code | Includes the codes of England and England regions | string | - |
| England_Lower_Tier_Area | Specifies name of the area for which the diabetics percent has been calculated | string | - |
| Lower_Tier_Area_Code | Specifies the code of the area for which the diabetics percent has been calculated | string | - |
| Lower_Tier_Area_Type | Specifies the type of the area for which the diabetics percent has been calculated | string | enum : Array ( [0] => Country [1] => Region [2] => County & Unitary Authority ) |
| Index_Of_Multiple_Deprivation_Version | Indicates whether the year of IMD (Index of Multiple Deprivation) version, based on which the deprivation level has been calculated, is 2010 or 2015 | date | - |
| Deprivation_Area_Level | Specifies if the deprivation level (decile or cluster shape type) is corresponding to a type of England area or to a Clinical Commissioning Group | string | - |
| Deprivation_Level | Indicates the deprivation decile or the Clinical Commissioning Group cluster shape type | string | - |
| Measurement_Period_Year_Or_First_Year_Of_FY | Indicates the data version (year for which the percentage of diabetics has been calculated) and, at the same time, the year or the first year of the financial year when the data used to calculate the indicator value have been collected | date | - |
| Measurement_Period_FY_Second_Year | Indicates the second (ending) year of the financial year when the data used to calculate the diabetics percent have been collected | date | - |
| Percent_With_Diabetes_Estimation | The estimated percent of diabetics among the Pricing Division practice population 17 years old and over | number | level : Ratio |
| Estimated_Percent_Confidence_Interval_Low | The lower limit of the confidence interval for the estimated percent of diabetics | number | level : Ratio |
| Estimated_Percent_Confidence_Interval_High | The upper limit of the confidence interval for the estimated percent of diabetics | number | level : Ratio |
| Diabetes_Cases | The number of individuals in practice disease registers with diabetes | integer | level : Ratio |
| Patients_17_Years_And_Over_In_Practice_List | The number of patients 17 years old and over, in general practitioner's practice list | integer | level : Ratio |
| Note_For_Estimated_Value | Note provided for the estimated percent of diabetics | string | - |
| Estimated_Value_Recent_Trend | Indicates if the estimated percent of diabetics for the specified measurement period is significantly increased, decreased or not changed significantly, compared to the value from the previous period of measurement | string | - |
| Compared_To_England_Value | Specifies if the corresponding estimated percent of diabetics is worse, better or similar to England indicator estimated value | string | enum : Array ( [0] => Worse [1] => Better [2] => Similar ) |
| Compared_To_Region_Value | Specifies if the corresponding estimated percent of diabetics is worse, better or similar to the parent England region indicator estimated value | string | enum : Array ( [0] => Worse [1] => Better [2] => Similar ) |
Data Preview
| | | | | | | | | | | | | | | | | | | |
| --- | --- | --- | --- | --- | --- | --- | --- | --- | --- | --- | --- | --- | --- | --- | --- | --- | --- | --- |
| England Upper Tier Area | Upper Tier Area Code | England Lower Tier Area | Lower Tier Area Code | Lower Tier Area Type | Index Of Multiple Deprivation Version | Deprivation Area Level | Deprivation Level | Measurement Period Year Or First Year Of FY | Measurement Period FY Second Year | Percent With Diabetes Estimation | Estimated Percent Confidence Interval Low | Estimated Percent Confidence Interval High | Diabetes Cases | Patients 17 Years And Over In Practice List | Note For Estimated Value | Estimated Value Recent Trend | Compared To England Value | Compared To Region Value |
| | | E92000001 | England | Country | | | | 2009 | 2010 | 5.4 | 5.39 | 5.4 | 2338813 | 43329604 | | | | |
| | | E92000001 | England | Country | 2010.0 | Clinical Commissioning Groups | Most deprived decile | 2009 | 2010 | 6.02 | | | 248580 | 4131083 | Aggregated from all known lower geography values | | Worse | |
| | | E92000001 | England | Country | 2010.0 | Clinical Commissioning Groups | Second most deprived decile | 2009 | 2010 | 5.85 | | | 253781 | 4340984 | Aggregated from all known lower geography values | | Worse | |
| | | E92000001 | England | Country | 2010.0 | Clinical Commissioning Groups | Third more deprived decile | 2009 | 2010 | 5.63 | | | 199175 | 3540016 | Aggregated from all known lower geography values | | Worse | |
| | | E92000001 | England | Country | 2010.0 | Clinical Commissioning Groups | Fourth more deprived decile | 2009 | 2010 | 5.33 | | | 190205 | 3568104 | Aggregated from all known lower geography values | | Better | |
| | | E92000001 | England | Country | 2010.0 | Clinical Commissioning Groups | Fifth more deprived decile | 2009 | 2010 | 5.34 | | | 210162 | 3935964 | Aggregated from all known lower geography values | | Better | |
| | | E92000001 | England | Country | 2010.0 | Clinical Commissioning Groups | Fifth less deprived decile | 2009 | 2010 | 5.62 | | | 216128 | 3844950 | Aggregated from all known lower geography values | | Worse | |
| | | E92000001 | England | Country | 2010.0 | Clinical Commissioning Groups | Fourth less deprived decile | 2009 | 2010 | 5.43 | | | 232794 | 4285040 | Aggregated from all known lower geography values | | Worse | |
| | | E92000001 | England | Country | 2010.0 | Clinical Commissioning Groups | Third less deprived decile | 2009 | 2010 | 5.34 | | | 239314 | 4481942 | Aggregated from all known lower geography values | | Better | |
| | | E92000001 | England | Country | 2010.0 | Clinical Commissioning Groups | Second least deprived decile | 2009 | 2010 | 4.89 | | | 226069 | 4621473 | Aggregated from all known lower geography values | | Better | |