Others titles
Female Breast Cancer Death Counts
Female Breast Invasive Cancer Death Counts
Female Breast Cancer Age Adjusted Death Counts
Female Breast Cancer Mortality Counts
Female Breast Invasive Cancer Mortality Counts
Female Breast Cancer Age Adjusted Mortality Counts
Keywords
Cancer
Breast Cancer
Breast Cancer Products
Breast Cancer Symptoms
Breast Cancer Awareness
Breast Cancer Stages
Causes of Breast Cancer
Types of Breast Cancer
Breast Cancer Survival Rate
Breast Cancer Statistics
Breast Cancer Treatment
Types of Breast Cancer
Invasive Breast Cancer
Breast Cancer Death Rate
Breast Cancer and Age Statistics
Chemotherapy
Female Breast Cancer Death Data 2013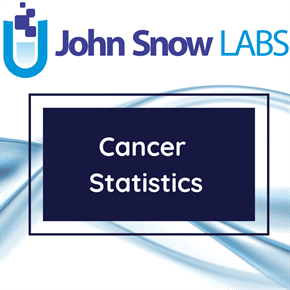 This dataset shows the female breast age adjusted cancer death counts, rates and population in United States in the year 2013.
Log in to download
Complexity
Get The Data
For getting access to data download links please read and accept the end-user license agreement.
Your Data License
Research

Non-Commercial, Share-Alike, Attribution

Free Forever

Commercial

Commercial Use, Remix & Adapt, White Label Log in to download
Description
Breast cancer is a group of diseases that affect breast tissue. Both women and men can get breast cancer, though it is much more common in women. Other than skin cancer, breast cancer is the most common cancer among women in the United States. Some women are at higher risk for breast cancer than others because of their personal or family medical history or because of certain changes in their genes.
The occurrence of many cancers increases with age, as does cancer mortality. The age distribution of a population (the number of people in particular age categories) can change over time and can be different in different geographic areas.
The use of age-adjusted rates permits a valid comparison between, for example, one year's rates and another year's or between one geographic area's rates and another area's.
Age-adjusting the rates ensures that the differences in incidence or deaths from one year to another or from one geographic area to another are not due to differences in the age distribution to the populations being compared.
Getting mammograms regularly can lower the risk of dying from breast cancer. The United States Preventive Services Task Force recommends that average-risk women who are 50 to 74 years old should have a screening mammogram every two years. Average-risk women who are 40 to 49 years old should talk to their doctor about when to start and how often to get a screening mammogram.
About this Dataset
Data Info
| | |
| --- | --- |
| Date Created | 2013-12-01 |
| Last Modified | 2013-12-01 |
| Version | 2013-12-01 |
| Update Frequency | Irregular |
| Temporal Coverage | 2013 |
| Spatial Coverage | United States |
| Source | John Snow Labs; Centers for Disease Control and Prevention (CDC); |
| Source License URL | |
| Source License Requirements | N/A |
| Source Citation | N/A |
| Keywords | Cancer, Breast Cancer, Breast Cancer Products, Breast Cancer Symptoms, Breast Cancer Awareness, Breast Cancer Stages, Causes of Breast Cancer, Types of Breast Cancer, Breast Cancer Survival Rate, Breast Cancer Statistics, Breast Cancer Treatment, Types of Breast Cancer, Invasive Breast Cancer, Breast Cancer Death Rate, Breast Cancer and Age Statistics, Chemotherapy |
| Other Titles | Female Breast Cancer Death Counts, Female Breast Invasive Cancer Death Counts, Female Breast Cancer Age Adjusted Death Counts, Female Breast Cancer Mortality Counts, Female Breast Invasive Cancer Mortality Counts, Female Breast Cancer Age Adjusted Mortality Counts |
Data Fields
| Name | Description | Type | Constraints |
| --- | --- | --- | --- |
| State | Geographic area of United States. | string | - |
| All_Races_Rate | Race is a group of people who are relatively homogenous with respect to biological inheritance. Therefore, this shows the Death Rate for all the races in the United States. | number | level : Ratio |
| White_Rate | Death Rate for White people. | number | level : Ratio |
| Black_Rate | Death Rate for Black people. | number | level : Ratio |
| Hispanic_Rate | Death Rate for Hispanic people. | number | level : Ratio |
| All_Races_Count | Race is a group of people who are relatively homogenous with respect to biological inheritance. Therefore, this shows the Death Count for all the races in the United States. | integer | level : Ratio |
| White_Count | Death Count for White people. | integer | level : Ratio |
| Black_Count | Death Count for Black people. | integer | level : Ratio |
| Hispanic_Count | Death Count for Hispanic people. | integer | level : Ratio |
| All_Races_Population | Race is a group of people who are relatively homogenous with respect to biological inheritance. Therefore, this shows the Death Rate for all the races in the United States. | integer | level : Ratio |
| White_Population | Death Rate for White population. | integer | level : Ratio |
| Black_Population | Death Rate for Black population. | integer | level : Ratio |
| Hispanic_Population | Death Rate for Hispanic population. | integer | level : Ratio |
Data Preview
| | | | | | | | | | | | | |
| --- | --- | --- | --- | --- | --- | --- | --- | --- | --- | --- | --- | --- |
| State | All Races Rate | White Rate | Black Rate | Hispanic Rate | All Races Count | White Count | Black Count | Hispanic Count | All Races Population | White Population | Black Population | Hispanic Population |
| United States | 20.7 | 20.3 | 28.2 | 14.5 | 40860 | 33560 | 6086.0 | 2671.0 | 160756163 | 125882767 | 22810102 | 26783234 |
| Northeast | 20.7 | 20.6 | 25.8 | 13.6 | 7859 | 6643 | 1038.0 | 386.0 | 28754708 | 22550341 | 4067771 | 3801551 |
| New England | 18.7 | 19.0 | 20.7 | 13.0 | 1870 | 1749 | 103.0 | 60.0 | 7510992 | 6497456 | 601412 | 729491 |
| Connecticut | 18.6 | 18.5 | 22.4 | 10.5 | 454 | 402 | 47.0 | 18.0 | 1844431 | 1519826 | 226929 | 263931 |
| Maine | 18.7 | 18.6 | | | 186 | 183 | | | 678166 | 653177 | 10051 | 9528 |
| Massachusetts | 18.3 | 18.9 | 20.9 | 16.1 | 832 | 771 | 50.0 | 36.0 | 3457699 | 2908275 | 304244 | 357851 |
| New Hampshire | 19.8 | 20.2 | | | 176 | 175 | | | 669630 | 638351 | 10490 | 20791 |
| Rhode Island | 19.4 | 20.2 | | | 143 | 139 | | | 543165 | 471430 | 45257 | 72075 |
| Vermont | 18.7 | 19.1 | | | 79 | 79 | | | 317901 | 306397 | 4441 | 5315 |
| Middle Atlantic | 21.4 | 21.2 | 26.5 | 13.7 | 5989 | 4894 | 935.0 | 326.0 | 21243716 | 16052885 | 3466359 | 3072060 |